What's closed in Bangkok? Decision on restaurants today.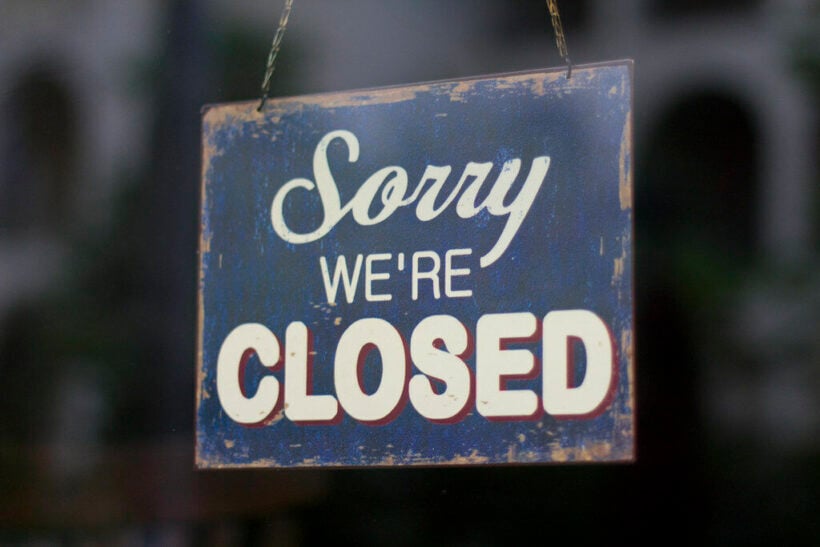 Here's the full list of closures from the BMA that went into effect at midnight last night in the city of Bangkok. The Bangkok Metropolitan Organisation has closed "high risk' venues around Bangkok.(Pattaya/Banglamung list of restrictions and closures below)
Entertainment venues, water parks, amusement parks, playgrounds, floating markets, flea markets, snooker and billiards clubs, arcade game premises, games shops, Internet cafes, cockfighting rings, child care centres, elderly care centres, boxing stadiums, self defence schools, gymnasiums, race courses, public bath premises, bath-sauna-massage establishments, all kinds of sports competition premises, banquet rooms (as published by the BMA)
The Bangkok Metropolitan Organisation has closed "high risk' venues around Bangkok.
The city's 437 public schools, run by the BMA, have also been ordered to close until at least January 17.
Some of these locations, like nurseries and some schools had already been closed by previous orders.
A representative of the Bangkok Metropolitan Administration says the "additional measures" of closing some high risk venues and adding further restrictions will remain in force "until further notice".
Shopping centres and department stores will be allowed to stay open at this stage but will screen all customers upon entry.
The fate of the city's restaurants is being discussed today by the CCSA with a proposal on the table to restrict restaurants in high risk zones to take-away services only. The BMA is asking the CCSA not to take this additional measure at this stage.
"If approved the mandatory food takeaway order may come into effect on Monday so owners have some time to prepare themselves."
The BMA say they are monitoring all the current measure and will discuss further restrictions for the city over the weekend.
In Pattaya/Banglamung, the following closures and restrictions are already in place…
Service venues closed, including bars, nightclubs, karaokes, massage parlours, etc
Restaurants take away only. No dine in service.
Shopping centres, retail, etc closed except for supermarkets, pharmacies, banks, hardware and construction stores, mobile phone shops and electronics. All non-essential sops closed, like clothes, etc. Supermarkets may sell only essential items like food.
All educational places closed, nurseries, child care centres, schools, learning centres, vocational schools, private tutors, etc.
Leisure locations, like bowling, movie theatres, water parks, tourist attractions, etc. closed
24 hour convenience stores must be closed from 10pm to 5am.
Restaurants in hotels can stay open, however can only serve hotel guests.
Public swimming pools closed
Amulet stores, religious artifact stores, temple stores closed
Pool, snooker, etc. closed
Gyms, fitness closed and similar establishments
Internet and game cafes closed
Close massage shop, spas, beauty clinics
Public parks, exercise areas, playgrounds and any place where people gather closed
No parties or gatherings at all, even at private residences. They did not specifically say what number of people is considered a gathering
Beaches were not specifically covered in the order.
The order is until further notice with no expiration date. There is not an alcohol sales ban. There is not a curfew or stay indoors order, although people are encouraged to stay at home.
List from The Pattaya News
Keep in contact with The Thaiger by following our Facebook page.
Never miss out on future posts by following The Thaiger.
Phuket eases restrictions, bars back to late-night hours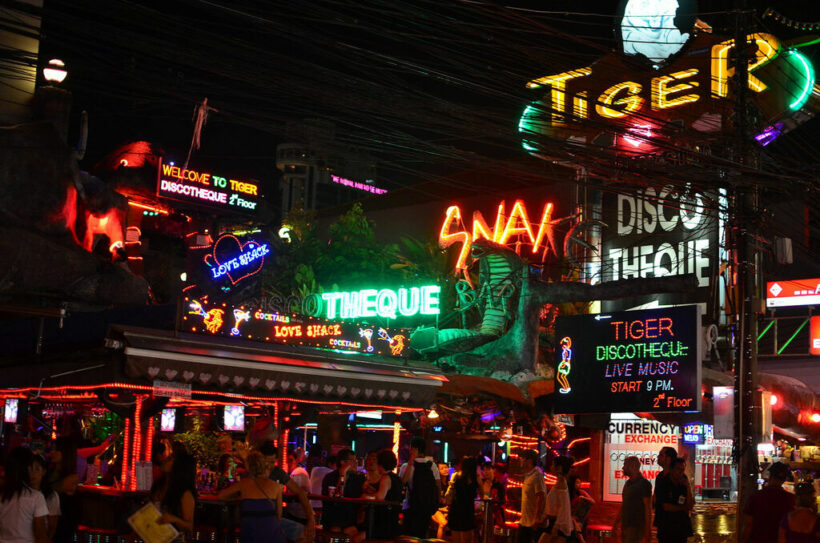 Things are getting back to normal in Phuket. The provincial government eased disease control restrictions, allowing restaurants, bars and entertainment venues to go back to their normal operating hours – no more midnight closure order – and lifting the late-night alcohol ban.
While bars can now stay open late and serve alcohol after midnight, dancing is prohibited and venues cannot serve alcohol in containers that will be shared among groups of people.
The Phuket Communicable Disease Committee agreed to ease the restrictions yesterday and an order allowing late-night hours and alcohol sales was posted today by the Phuket's Public Relations Department.
"As the Covid-19 situation in Phuket has improved that there are no more Covid-19 infections found, the committee agreed to cancel the late-night alcohol ban in order to revive the economy of Phuket."
All businesses related to gathering activities are warned to follow the Covid-19 preventive measures.
SOURCE: Phuket News
Catch up with the latest daily "Thailand News Today" here on The Thaiger.
Keep in contact with The Thaiger by following our Facebook page.
Never miss out on future posts by following The Thaiger.
Thailand's tourism targets film production to gain revenue during Covid-19 crisis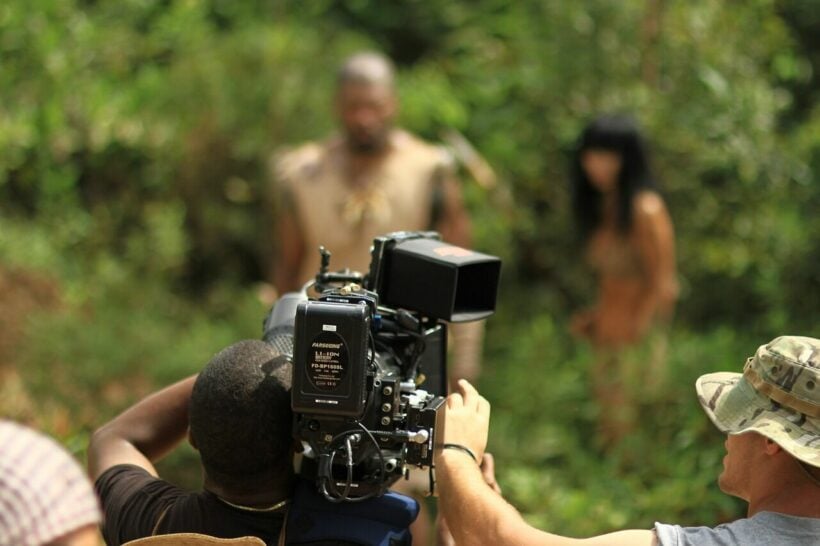 Thailand's tourism officials have a new idea to draw in visitors: film production. The Tourism and Sports Ministry is aiming to generate around 3 billion baht from foreign film crews and is targeting projects with an investment over 100 million baht, hoping to compensate for the loss of revenue due to the lack of international tourists during the coronavirus pandemic.
Foreign tourism revenue drastically dropped nearly 83% in 2020, going from nearly 40 million tourists in 2019 to only 6.7 million tourists in 2020.
The tourism department's director-general Anant Wongbenjarat says that Thailand welcomed 176 international film productions to the country last year, generating 1.73 billion baht for the local economy. But this is a sharp decrease compared to the previous year where the 740 foreign film crews generated 4.86 billion baht.
In August, the CCSA decided to grant special entry permission to film productions. 53 film production projects were based in Thailand during August and December, contributing 1.14 billion baht to the economy. Those entering Thailand must still undergo a 14 day quarantine.
"International productions can proceed and generate income for locals despite the tourism slowdown."
Anant also says there are 4 more film production projects underway, and it is forecasted to generate 186 million baht, bringing the total to 57 projects. In the first half of this year, there will be nine more productions expected to come in and help create at least 800 jobs for locals.
SOURCE: Bangkok Post
Keep in contact with The Thaiger by following our Facebook page.
Never miss out on future posts by following The Thaiger.
Massage workers in Pattaya call for reopening of spas and massages shops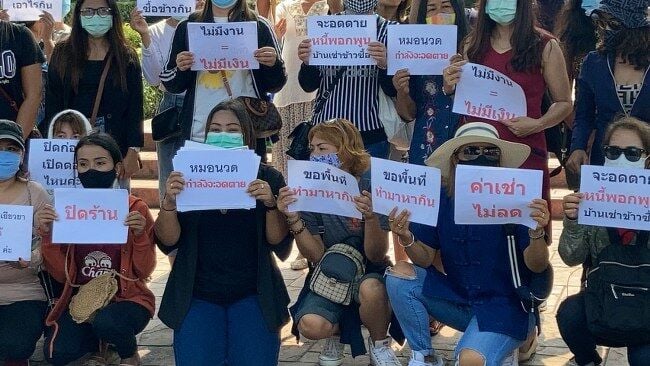 A group of about 50 workers from Pattaya massage shops and spas gathered together to call for the reopening of their businesses after being closed for the past month due to Covid-19 restrictions. The group called themselves the "Pattaya Health Massage" presented a letter signed by 60 massage shops, spas and gyms to Bang Lamung District Sheriff this morning.
Chon Buri is listed as a "high risk" area with maximum restrictions. Many nonessential businesses in the province have been closed including massage shops, spas and gyms.
Now that Chon Buri has gone 5 consecutive days without a local Covid-19 infection, the workers say it's time for businesses, like massage shops and spas, to reopen.
The workers also raised the point that other provinces and districts across Thailand are loosening restrictions as the number of active cases continues to drop. The workers also said that there are no Covid-19 clusters or major outbreaks related to massage shops or fitness venues.
Bang Lamung District Sheriff Amnat Charoensri met the protesters and collected the petition and says he understands that many people need to get back to work to earn income. Local officials are expected to hold a meeting within the next week to potentially loosen restrictions.
SOURCE: Pattaya News
Catch up with the latest daily "Thailand News Today" here on The Thaiger.
Keep in contact with The Thaiger by following our Facebook page.
Never miss out on future posts by following The Thaiger.