UPDATE: Local DJ Covid case, 3 pubs closed down for cleaning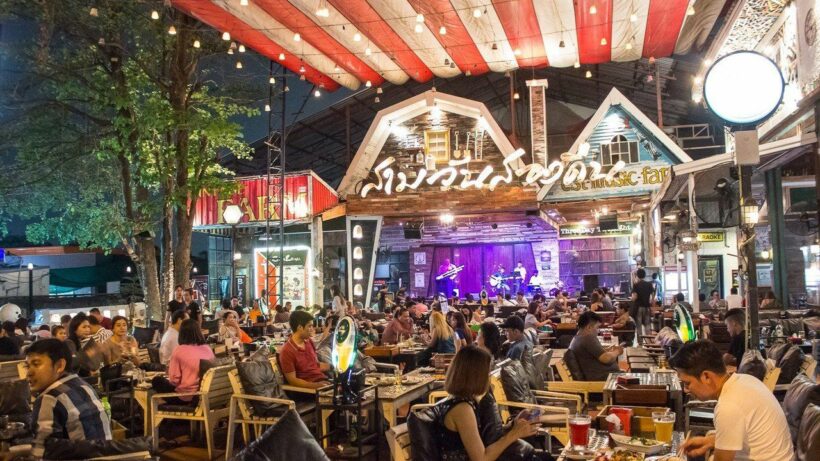 UPDATE: 4 more Covid-19 cases today. 3 were new patients – Thais returning from overseas. The other 1 included in today's tally is a prison inmate from Bangkok – his positive test has rattled the CCSA who had just spent most of Wednesday crowing about their achievement of reaching 100 days without any locally-based infections.
His positive test has led to a 3 day closure of the bars where he had worked as a DJ until recently, when he ended up in a drug correction centre at the Klong Prem prison near Chatuchak. The staff from the 3 bars he had worked before his incarceration are all now in quarantine, as are the other 5 people he lived with at a condo, including his wife and mother.
The unnamed DJ had not been out of the country. He is 37 years old. His infection was revealed on Wednesday and announced to the public the morning after. His positive test ended a 100 day run without any new local infections anywhere in Thailand.
The man is currently being treated in isolation at a hospital run by the Corrections Department. He was sentenced to prison by the Criminal Court on August 26 on drug offences and sent to the Central Special Correction Institution for 14 day quarantine. His positive test came to light during a scheduled test of all inmates serving a quarantine period before heading to a normal prison. 14 other prisoners, who accompanied the man to court on August 26, are now being tested and checked.
According to the Bangkok Post, the man worked as a DJ at two branches of the 3 Day 2 Night pub, in Rama III and on Rama V.
The man also worked as a DJ at First Cafe on Khao San Road, from 9am-midnight on August 18. The dates he worked these establishments are well within a 2 week possible incubation period before his infection was discovered
The 3 pubs places have been closed until at least next Monday for cleaning. The staff have been sent to quarantine for 14 days. The man lived at the Ban Suan Thon condominium in Bang Mod with 6 other people, including his wife and mother. They are now being quarantined as well. The CCSA has made no comment about possible contact with patrons or other people at this stage.
Tests on 4 of his housemates have so far come back negative. The results of tests on his mother and wife are due this afternoon.
The 4 new cases take the overall tally of infections in Thailand to 3,431. There have been no new deaths from Covid-19 since June 2 – the death toll remains at 58. The other 3 infections announced today were Thai returnees from Saudi Arabia, the US and Singapore. All tested positive during their time in quarantine.
SOURCE: Bangkok Post | Sanook.com
Keep in contact with The Thaiger by following our
Facebook page
.
Never miss out on future posts by
following The Thaiger
.
Sarasas school teacher charged with assault for allegedly abusing students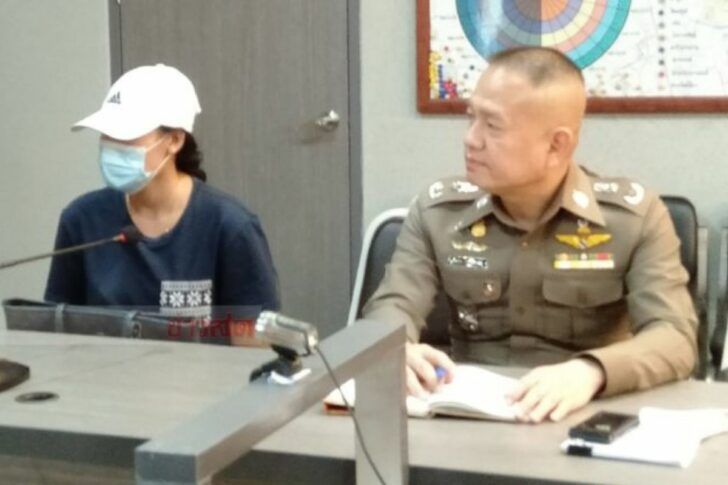 The Nonthaburi teacher, who allegedly beat and mistreated kindergarten students, faces charges of physical assault and violating the Child Protection Act. The charges follow reports of abuse after classroom surveillance camera footage from the Sarasas Witaed Ratchaphruek School spread on the internet. Videos show a teacher, identified as Ornuma "Khru Jum" Plodprong, pushing a child to the ground, dragging another across the room and repeatedly hitting the kindergarten students.
Your comments…
• School administrators must be investigated.
• About time. This kind of abuse is the norm in Thai schools and it's about time they did something about it.
• How about the other 3 adults who were in that room when it happens . NONE of them went forward to help that poor kid.
• Many expat teachers I came across when my daughter was still at school were 'illegal' & while they should accept blame, the schools which charge for expensive expat teaching should be held accountable.
Police say more charges for violating the Teachers Act could follow. They say 8 parents are also planning on pressing separate charges. Following the reports of alleged abuse, the Office of the Private Education Commission, or OPEC, set up a committee to investigate all of the 42 Sarasas private schools around Thailand.
Khru Jum, along with staff who allegedly witnessed the abuse, were fired. OPEC teamed up with the Department of Mental Health to send psychiatrists to the school to evaluate children.
Other video footage from the Sarasas school in Nonthaburi, a suburb in Bangkok, shows a male teacher grabbing a student by the arm. The teacher was identified as a 25 year old Filipino man named Marvin.
The video has sparked an online backlash and immigration officials went to the teacher's house to check his paperwork and also checked more than 70 other foreign teachers at the school. Immigration officials have now reported that the Filipino teacher is not legal to teach in Thailand, is only on a tourist visa and down't have a work permit.
SOURCE: Bangkok Post
Keep in contact with The Thaiger by following our
Facebook page
.
Never miss out on future posts by
following The Thaiger
.
7-Eleven delivery worker saves customer's life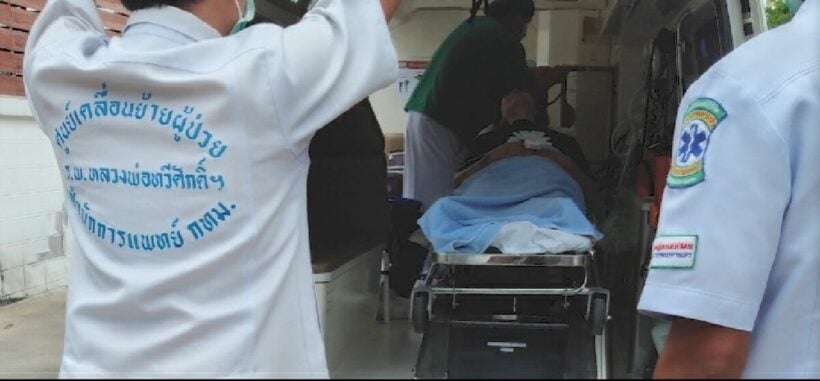 7-Eleven employee reportedly saved a customer's life who collapsed on the floor at the while taking a delivery in Bangkok's Nong Khaem district. Wipassri Wanwichai had an asthma attack at the door and dropped to the ground, hyperventilating. The 7-Eleven delivery person Sumonsri "Tae" Pengthab called the emergency line and started giving her CPR.
"It would have been my last breath if it wasn't for Tae. I am thankful and can say I have a good experience with 7-Eleven."
Wipassri was taken to the hospital. The story was shared over the internet and the 2 later sat down for an interview. Tae said "clients are not gods, clients are family."
SOURCE: Nation Thailand
Keep in contact with The Thaiger by following our
Facebook page
.
Never miss out on future posts by
following The Thaiger
.
When did Bangkok have its 'good old days'?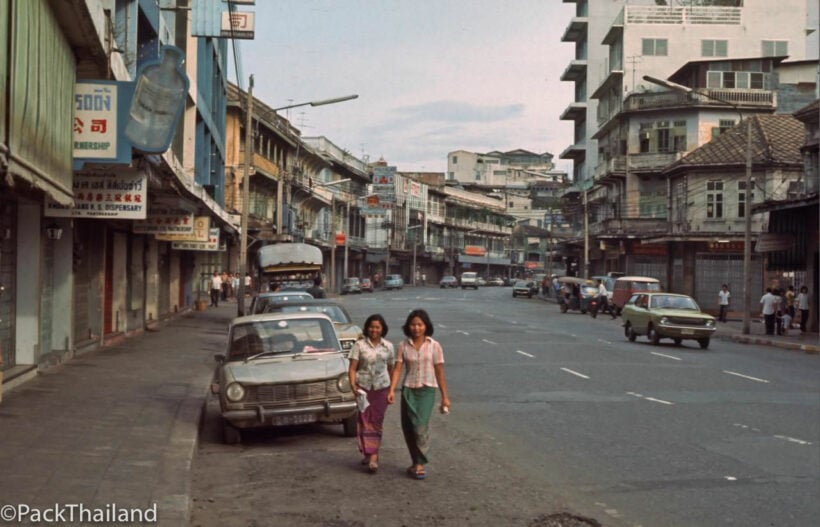 When did Bangkok have its golden era? Of course it depends on when you were visiting, how long you were here, where you stayed, and what you were doing at the time. But the city has certainly had some 'eras' in the past that people nostalgically and whimsically recall as 'special'. Here's a few of the responses about when Bangkok really hit its straps, when we asked people on The Thaiger Facebook page.
Everyone falls into the trap of remembering the 'good old days', but was there a time when Bangkok really did have a golden era?
Denny says that it was definitely in the 1970s when he first came to Bangkok with his wife. He said his friends thought it was a 'very exotic' choice at the time. Denny, from Massachusetts in the US, returned in the 1990s to live in the Big Mango but says it had lost a certain visceral appeal and was beginning to be 'moulded' as a tourist destination.
"Whilst I stood out in the 1970s no one really took much notice of me. By the 1990s some of the 'ugly tourists' had already made a reputation and we didn't feel quite as welcome as we used to. Whilst in the 1970s there were still plenty of bicycles'd been completely replaced by the 1990s by the ubiquitous 'motorcy'.
'Simone' said… "Late 80's and the beginning of the 90's, when the highest building was the Dusit Thani and the first disco was The Palace. You could just put a Motorola phone on a table at The Bubble and all girls were yours while the DJ was playing 'One night in Bangkok'. You can write a book about those times."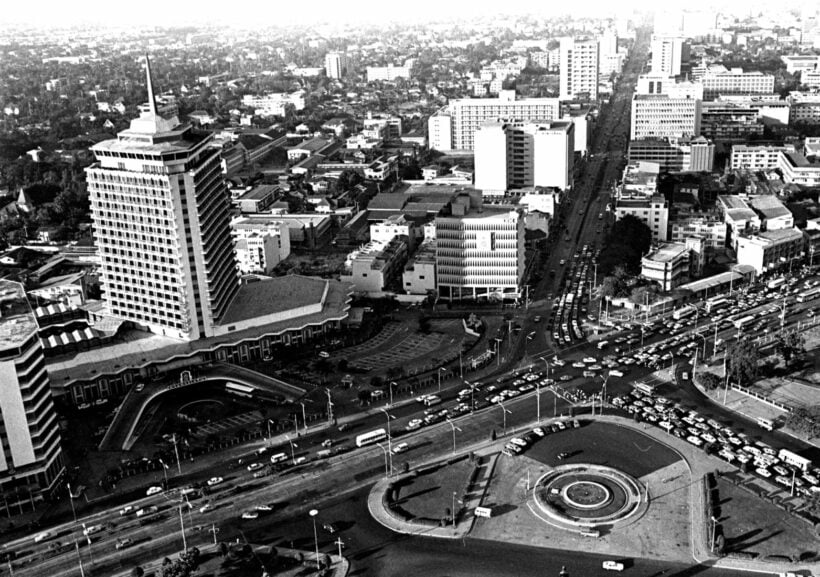 Another writer 'Retire' thought the golden era was a few decades earlier.
"I think Bangkok really came to life in the 60s when it started developing it's own pop culture style in clothing, furniture, music and cinema. It sort of regressed into a bad version of everything western later or. But there was a bright, glimmering decade when Bangkok was the hip Asian city."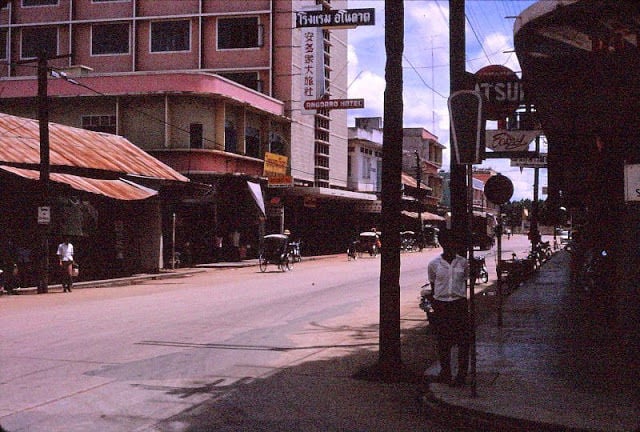 'Helmer' and his wife were posted to Thailand as for a large foreign company in the late 50s.
"When I first visited Thailand in the late 1950s I would stand out and people would stop me in the street to take a photo with me. It was very 'Thai' then and very few people had any English skills at all. It was a very difficult place to live as a foreigner at that stage and things slowly improved during the 60s until we had to leave in 1969. There was no high-rise in those days and shopping was all at local markets. The only cars driving around those days were all imported and they had just started filling in the old klongs to make new roads."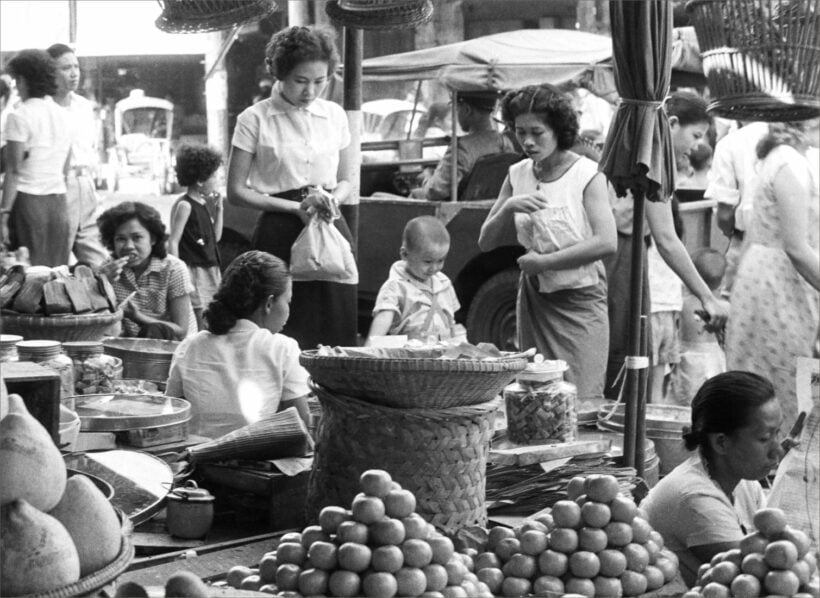 'Malcolm' thought the best places in Bangkok were out of the city.
"I think the late 80s in the tourist areas, then people discovered the real Thailand outside of these areas, some places are improving to this day but still not too touristy best to keep them a secret!"
'Ray' forecast posts from expats who would hang around the bar-girl scene at the time…
"Stand by for claims that "Thailand was so much better" when a bar girl would gush with gratitude and do cartwheels after receiving a 10 baht tip for fetching beers all afternoon and wiping down your fat, pock-marked back with an ice-cold towel."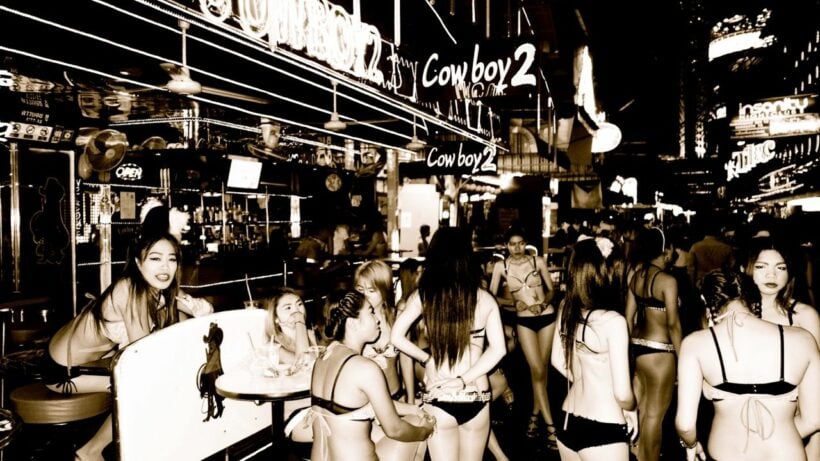 'Glenda' puts the golden era firmly in the 1970s.
"The 70's, when we were posted there was magic. No big skyscrapers, one department store on Silom road and good shopping at small family shops. A couple of supermarkets and a great day out at what was then the weekend markets. We still visit but not what it used to be."
'Alicia' first came to Bangkok in the early 2000s and recalls it as being an optimistic time for the city.
"They'd just opened the Skytrain (BTS) and the city was in its early phase of changing from 'just another Asian city' into a modern metropolis. I was teaching at the time, King Bhumibol was still making appearances at functions and the tourists were really starting to arrive in the millions, rather than in the thousands. Businesses seemed to be booming around that time and everything seemed happy and prosperous. It was the best five years of my life. Returning in 2017 it was a completely different city and appeared to carry the burden of a big city."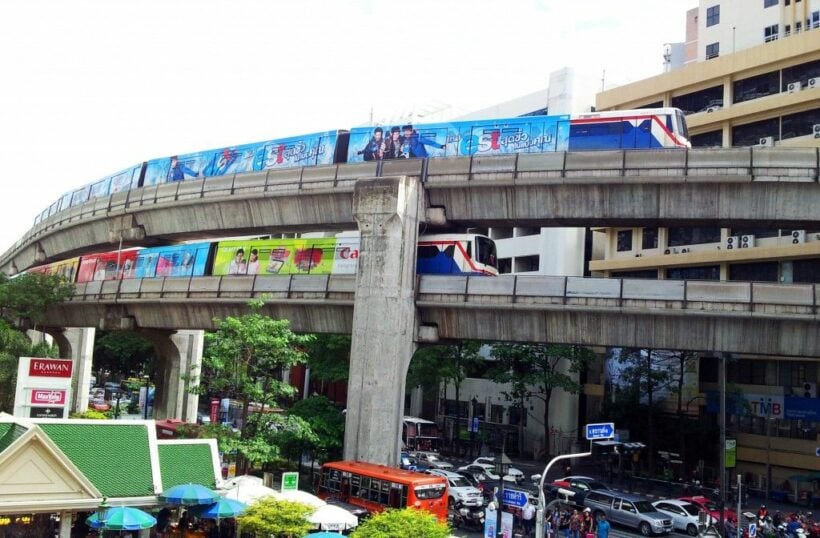 'Gordon' was much more philosophical about the question…
"The "Golden Era" is relative to the age, gender, race, sexual orientation, income, social status, nationality and experience of the individual person. Hence, the Golden Era simultaneously occurs at all times past and present, and at no time ever."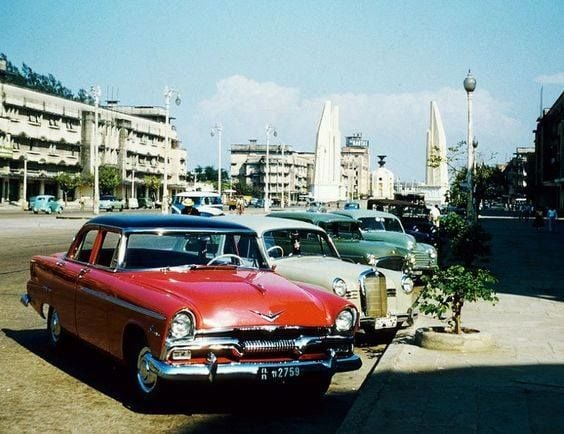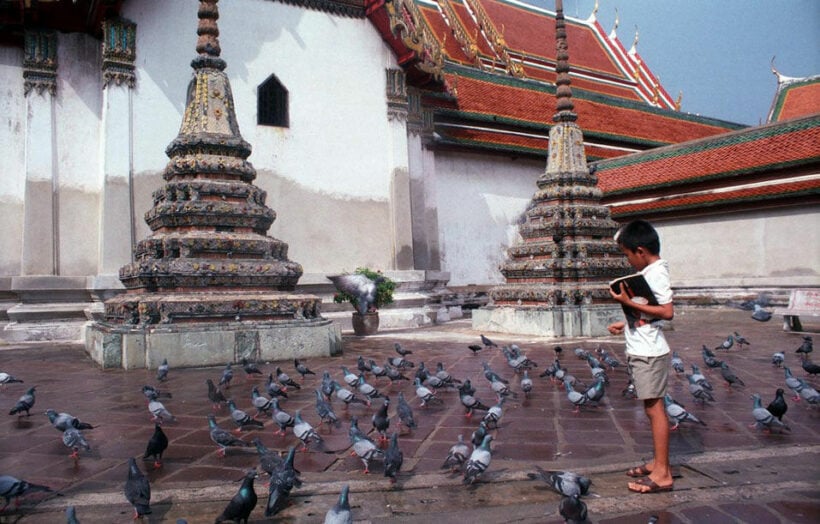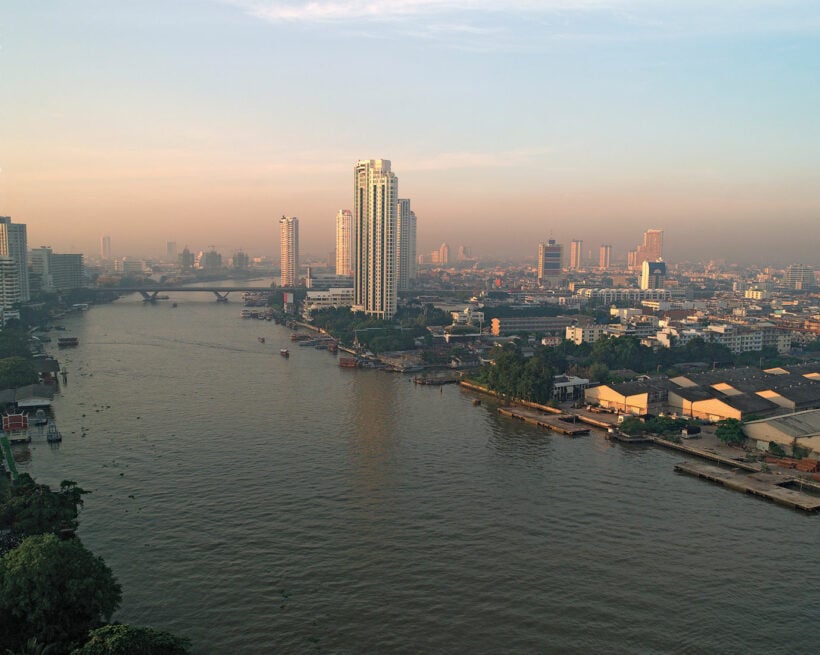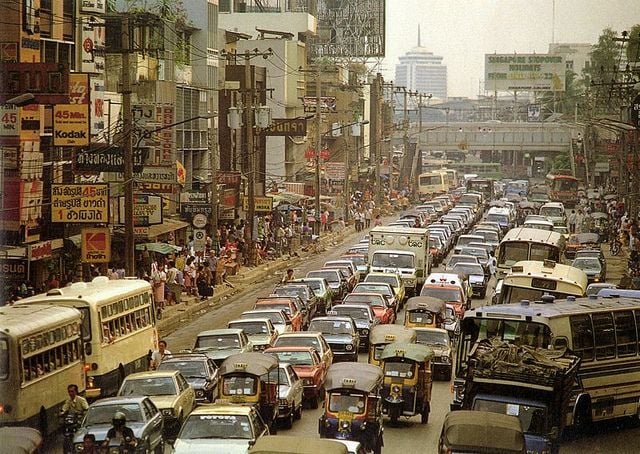 Keep in contact with The Thaiger by following our
Facebook page
.
Never miss out on future posts by
following The Thaiger
.