When will the world open up again for travel?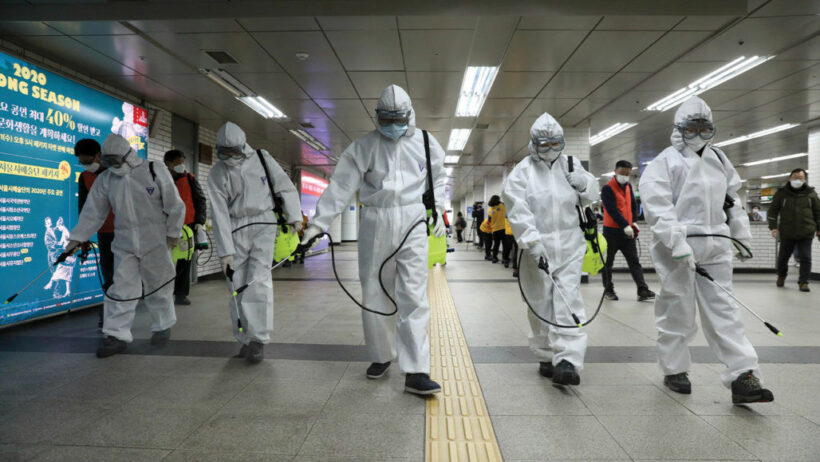 OPINION
9 months since the first outbreak in China, international borders remain mostly sealed. Most travellers, excepting certain categories, are prevented from leaving or entering in the majority of countries. The shutters went up in March and April in much of the world, a bit later in some countries, as governments and medical officials figure out how to safely re-open their borders, fearing another surge of Covid-19 within their borders.
Whilst the latest coronavirus has now infected 25,90,750 people worldwide (as of 9am on September 2, Thai time), another 861,251 have succumbed to complications related to Covid-19 as the virus proves to be both more infectious and deadly than seasonal flus.
The "summer surge" in the northern hemisphere, when keyboard warriors opined that the warm weather would reduce the efficiency of the virus to infect people, has turned out to be a furphy. In the US, the southern states of Florida and Texas, also the hottest states, have been the hardest hit with new infections over the past three months of summer.
In Thailand, the government closed the borders in early April and have kept things sealed up ever since, re-opening for a select few, along with 1000s of repatriates – all have to complete a mandatory 14 day state-controlled quarantine.
The Thai government, like governments around the world, have become very risk-averse. Although treatments have improved for Covid-19 patients, the death rate for people who are infected remains uncomfortably high and many of the patients report persistent long-term symptoms as a result of their bout with the disease.
Governments are also weighing up the protection of their citizens with the economic realities. Lockdowns, globally, have plunged countries into recession. Now the word "depression" is openly being used to describe the parlous health of the world economy. And the worst of the economic damage is yet to come as peoples' savings dwindle and the earlier government stimulus finishes.
In the US, the strongest economy in the world, a dangerous disparity has emerged between Wall Street and Main Street with a surging stock and bonds market, but record unemployment, bankruptcies, store closures and evictions facing the average American. Pundits are predicting a major correction which could set off a chain reaction of similar corrections around the world and deterioration of the almighty USD. The US Federal Bank, aka. The Fed, has been printing imaginary digital currency and buying up stocks and bonds to artificially keep confidence in the stock market bubbling along. Someone has to pay for all that debt somewhere down the track.
But, back to the borders…
The US-Canada border, the world's longest undefended boundary, has been shut to all nonessential travel since March. Land border crossings are down 97% compared to last year. In addition to its land border restrictions with Canada and Mexico, the US remains closed to travel from China, Brazil, the UK, the EU and Ireland.
In Europe, including the 26 members of the Schengen Area where passports are not needed to cross into fellow-European countries, borders were close in March. Some then re-opened for summer travel but have, in some cases, begun to shut them down again.
Britain announced a 14 day quarantine requirement for all visitors from France at the start of August. This week France reciprocated. Spain has had another surge in July and August after earlier containing the virus. Spain was one the hardest hit countries in the world, early on in the pandemic.
Norway has imposed a similar requirement for visitors from Spain and 8 other European countries. The EU is recommending its members reopen to countries deemed "epidemiologically safe" or "risk free" – China, Japan, and South Korea, but keep the borders closed to most others, including the US.
Some EU member states, like Poland and Hungary are refusing to reopen to any other countries at all.
China, which has been closed to most foreign visitors since March 28, has partially reopened to a few Europeans who hold Chinese residence or a valid work permit, but otherwise keeps its borders sealed.
All this sealing up and border protection has also seen a resurgence of nationalism – keep us safe and foreigners out!
The solution, for a lot of governments, is that the best way for countries to protect themselves against Covid-19, is to keep foreigners out and reduce their reliance on foreign imports.
In the US, the Trump administration has used the coronavirus pandemic as a cover to shutdown all asylum claims at the borders, immigration processing, and prevent most foreign workers from crossing the borders. The rhetoric plays into the far right of politics providing emotional reasoning to keep those pesky foreigners out of their country and the borders sealed. There has been cases, almost everywhere, where nativism rises to the top in plenty of social media clips, where spiteful middle class citizens turn feral and anti-foreigner. Behold the rise of Karen! Whilst borders remain closed, xenophobia simmers.
There has been enough of that in Thailand too. Without revisiting any of the nastier examples, at least one leading politician hasn't helped the situation with his attacks on "dirty farang".
In a world that had become increasingly connected, and supply chains relied heavily on cross border co-operation for an interconnected world economy, the pandemic has changed everything. And governments are simply struggling trying to find out new ways to keep their economies bubbling along whilst also doing their best to battle a new virus.
Airline travel had never been so popular as it was in the months before Covid-19 first broke out in China. Now the world's aviation market has seen a 97% drop in traffic. The US administration has turned on China, previously its major trading partner, with a promise to lock it out of manufacturing supply chains – a promise impossible to keep.
The one thing that remains mostly open is the internet, connecting people across borders even when they're mostly closed. So at least we can still share stories and ideas as the world struggles into the next phase of this pandemic.
Take yourself back to March and April when we all thought this would be over "soon" and things will be back to normal "in a couple of months". How wrong we were. 9 months in and there are more borders being closed than opened and the best we can hope for in the world of travel is a virtual tour on YouTube or a staycation inside our own borders.
PS. The greatest pandemic in recent history was called the Spanish Flu (even though it originated in the US). SARS and MERS, also deadly coronaviruses, ended up with dull acronyms. A few other pandemics of the 20th century didn't even get a name. How will history describe this pandemic? Covid-19, the 2019 Pandemic, The Great Pandemic?
Tell us on our Facebook page. Not following us on Facebook? Just click 'FOLLOW' and we'll keep you informed.
📱 Download our app on Android or iOS for instant updates on your mobile
📧 Subscribe to our daily email newsletter
👍 Like/Follow us on Facebook
🔔 Subscribe to or Join our YouTube channel for daily video updates


Find more SE Asian News courtesy of Thaiger.

Broke? Find employment in Southeast Asia with JobCute Thailand. Rich? Invest in real estate across Asia with FazWaz Property Group. Even book medical procedures worldwide with MyMediTravel, all powered by DB Ventures.

Alcohol sales may be banned in restaurants, but no lockdown for now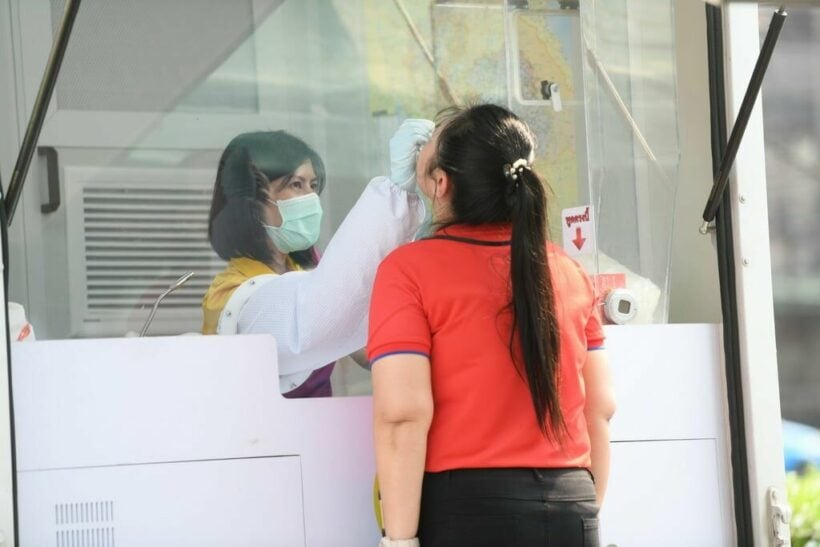 Thailand's Public Health Ministry says it believes a lockdown is currently unnecessary, despite a record 1,543 new Covid-19 infections yesterday. Of those, only 3 were imported. However, Health Minister Anutin Chanvirakul says the government is confident it can control the spread of the virus without having to lock down the country.
"We have seen no point in imposing a lockdown for the time being. The (current) cycle of disease has only been 2 weeks and we have had good cooperation from all stakeholders. What we need to see now is less mobility. If we can do it, we will definitely see a declining number of new infections by next month."
According to a Bangkok Post report, officials are proposing to group the entire country into "red" and "orange" provinces in order to determine the extent of disease control measures needed. It's understood that the following 18 provinces will be designated "red" (maximum control) provinces: Bangkok, Chiang Mai, Chon Buri, Samut Prakan, Prachuap Khiri Khan, Samut Sakhon, Pathum Thani, Nakhon Pathom, Phuket, Nakhon Ratchasima, Nonthaburi, Songkhla, Tak, Udon Thani, Suphan Buri, Sa Kaeo, Rayong and Khon Kaen.
The Centre for Covid-19 Situation Administration will meet today to discuss a number of proposed restrictions, which will apply to varying degrees across the country. In red provinces, it's likely that restaurants will be required to close by 9pm, and 11pm in the rest of the country. There is also a proposal to ban the sale of alcohol in restaurants everywhere.
Parties and gatherings of more than 50 people will also be banned. The government will be asked to close schools and universities, with students reverting to online learning. If the measures are approved at today's meeting, they will be in force until at least the end of the month.
Anutin says there will be no ban on travel around the country, but provincial officials will be able to implement their own measures at their discretion.
"We only suggest that people who visited home for the Songkran festival should work from home at their hometown for 2 weeks. Full-time wearing of facemasks is also a must when getting outside."
While infections in this latest wave of Covid-19 are more widespread and numbers are rising faster than with previous outbreaks, Deputy PM Wissanu Krea-ngam says the government must balance disease prevention measures with the country's economic recovery. The Bangkok Post reports that he declined to speculate on whether the planned re-opening to foreign tourism would go ahead on time.
NOTE: a meeting of the CCSA this afternoon at 4pm will decide to upgrade its list of red zone provinces or to add or remove restrictions.
SOURCE: Bangkok Post
📱 Download our app on Android or iOS for instant updates on your mobile
📧 Subscribe to our daily email newsletter
👍 Like/Follow us on Facebook
🔔 Subscribe to or Join our YouTube channel for daily video updates
New red zone map shows where restrictions may apply after this afternoon's CCSA meeting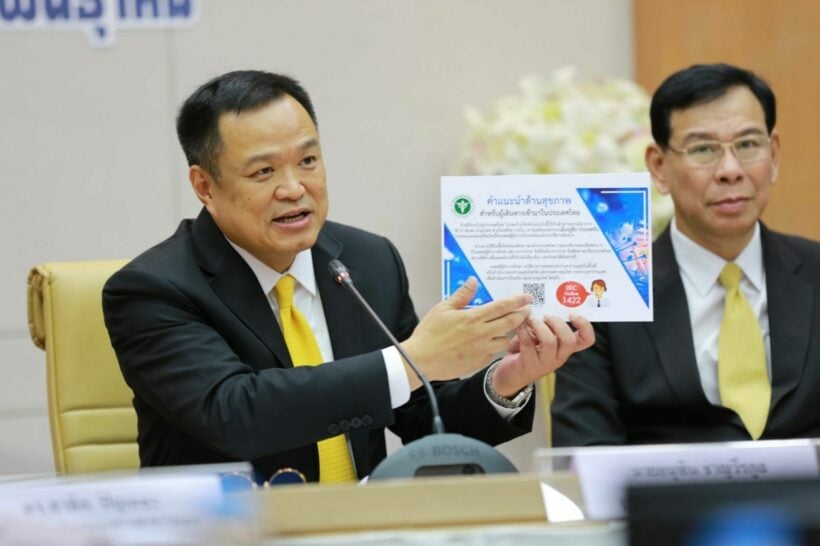 This new map is up for discussion today when the CCSA meets today. 18 provinces are to be designated as red zones. The amount of red zones may changes as well after this morning's CCSA update on new infections. The CCSA will meet later this afternoon, chaired by the PM Prayut Chan-o-cha.
According to some early notes on the upgraded restrictions which are almost certainly going to be announced today, restaurants will be able to stay open until 9pm in the red provinces and until 11:00pm in the orange provinces. Bars, karaoke bars, massage places, must not sell liquour and cannot drink in restaurants in every province. Schools will stay closed.
The map cuts a red swathe through the north east, and the north west areas of the country, and some provinces around Bangkok, including Bangkok,.
The red zones, as of now, include…
1. Bangkok
2. Chiang Mai
3. Chon Buri
4. Samut Prakan
5. Prachuap Khiri Kan
6. Samut Sakhon
7. Pathum Thani
8. Nakhon Pathom
9. Phuket
10. Nakhon Ratchasima
11. Nonthaburi
12. Songkhla
13. Tak
14. Udon Thani
15. Suphanburi
16. Sa Kaeo
17. Rayong
18. Khon Kaen
The list of red zones may be updated after this morning's CCSA meeting, and in coming days. The list of restrictions applied may also vary across provinces. Governors have a certain level of flexibility when applying and enforcing restrictions.
Meanwhile, Thailand's mercurial Public Health Minister says he is "confident" the Kingdom can overcome the current Covid-19 crisis without imposing a nationwide lockdowns.
"We have seen no point in imposing a lockdown" for the time being.
He says that the current cycle of the new infections has only been 2 weeks and the Health Ministry has had good cooperation from all stakeholders.
"What we need to see now is less mobility. If we can do it, we will definitely see a declining number of new covid-19 infections by next month."
NOTE: These zonings and list of possible restrictions are NOT final until announcements made following this afternoon's CCSA meeting.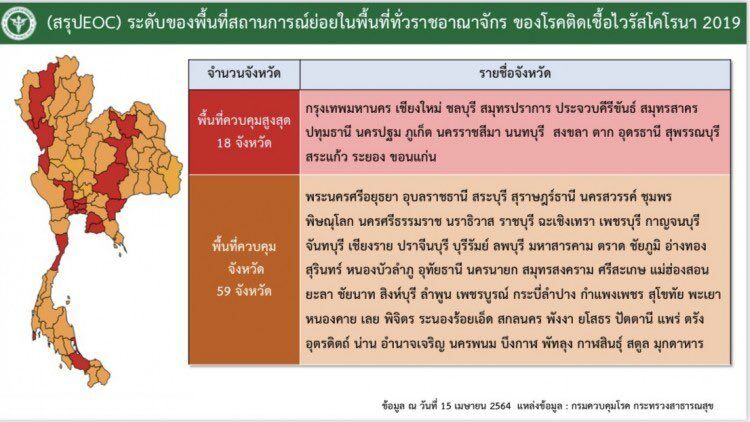 📱 Download our app on Android or iOS for instant updates on your mobile
📧 Subscribe to our daily email newsletter
👍 Like/Follow us on Facebook
🔔 Subscribe to or Join our YouTube channel for daily video updates
Is spraying disinfectant on the Thai-Burmese border effective?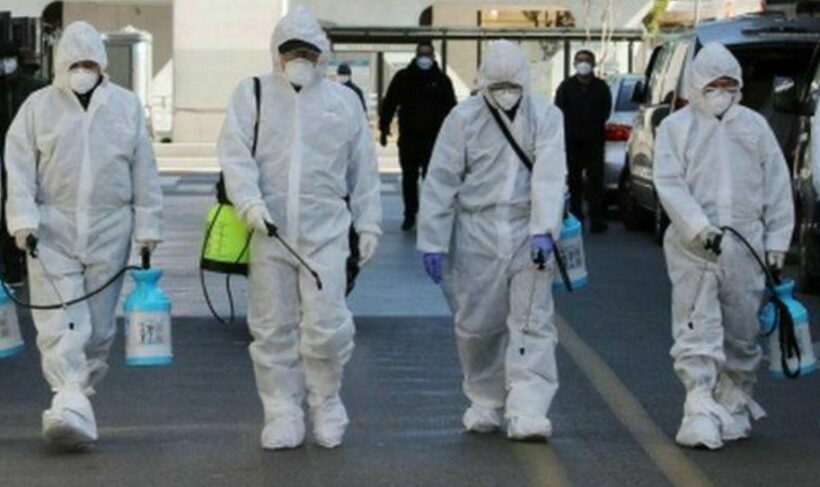 Some controversy exists over the Royal Thai Army attempting to sterilize areas of the Thailand-Myanmar border by spraying disinfectant along the border region. The army sprayed areas set up as a temporary holding facility for many Burmese refugees. The move drew condemnation from critics who claimed the disinfectant was not effective and not worth the expense of implementation. A spokesperson for the Royal Thai Army responded to social media ire justifying the action.
The spraying was done after the Burmese refugees had returned across the border to Myanmar, after fleeing temporarily to escape the escalating humanitarian crisis following the February 1 military coup. After the refugees left, disinfectant was sprayed around the area in compliance with Public Health directives designed to slow the Covid-19 spread and maintain safety. The disinfectant was intended to kill any possibly contagious remaining virus or disease in the area.
The spokesperson said the military used existing government equipment they requested from the Ministry of Public Health to efficiently disinfect the area. She asserted that the spraying was not just to help local people, but also to reassure them that it was safe to return to their daily lives in the area, to go to work or do farming, without fear of becoming infected with Covid-19.
While the response online to the spraying disinfectant scheme is still generally negative, it's worth noting that the same spraying has been used to effectively sterilize 162 schools and 268 other areas since January. The spray is a safety precaution to minimize the spread of Covid-19 and has been used throughout communities in places like bus terminals, marketplaces, temples and other places where people tend to gather.
SOURCE: The Pattaya News
📱 Download our app on Android or iOS for instant updates on your mobile
📧 Subscribe to our daily email newsletter
👍 Like/Follow us on Facebook
🔔 Subscribe to or Join our YouTube channel for daily video updates