Thai businesses frustrated over limited choice of vaccines, slow pace of rollout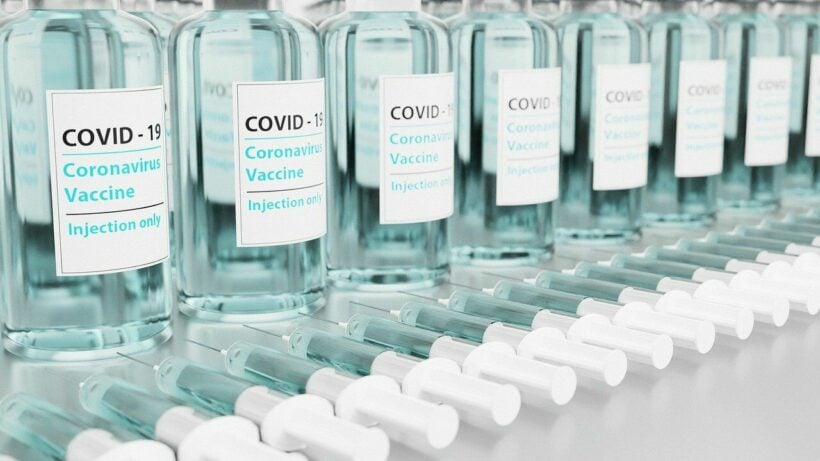 Business and tourism representatives are expressing growing anger over the slow pace of Thailand's vaccine rollout and the limited number of vaccines on offer. Their frustration comes as other countries around the world begin to see encouraging results from their vaccination efforts. And, while the latest rise in Covid-19 infections can be partly attributed to the presence of the so-called UK variant, businesses say the biggest factor is the government's failure to vaccinate people sooner.
The Bangkok Post reports that, by April 7, only 323,989 vaccine doses had been administered in Thailand. That equates to half a dose per 100 people. A University of Oxford project – Our World in Data – shows that only 0.4% of the Thai population has been vaccinated so far.
Thailand is in 8th position among the ASEAN nations, behind Laos, Myanmar, the Philippines, Cambodia, Malaysia, Indonesia, and Singapore. Israel leads worldwide, having administered 114 doses per 100 people, with 59% of the population vaccinated.
So far, Thailand is wholly reliant on just 2 vaccine suppliers: the Chinese-made Sinovac and AstraZeneca. 2 million doses of Sinovac and 61 million of AstraZeneca have been ordered. However, in an unprecedented admission, a top disease prevention official in China recently described the effectiveness of the country's vaccines as low.
Tourism representatives in Thailand say there is already growing concern about the effectiveness of the vaccines being used. Nantanittaya Sesaweech from the Horizon Village and Resort in Chiang Mai, says having more choice will boost people's confidence, adding that people who can afford to pay for them should have the option of doing so through the private sector.
"Even though the government rolled out a re-opening timeline for international tourists, which may have sparked hopes for operators, there is no concrete plan to adequately distribute vaccines to local populations. There is no hope for us until mass inoculation actually begins."
Charintip Tiyaphorn from the Pimalai Resort and Spa on the island of Koh Lanta in Krabi, says the planned re-opening to vaccinated tourists could be delayed if the country remains dependent on government vaccines.
"Vaccines are the only way to get ahead of the pandemic and allow tourism to survive. Mass vaccinations will help accelerate the re-opening process, which projected being fully open by January next year."
That sentiment is echoed by Supant Mongkolsuthree from the Federation of Thai Industries, who says the government must fast track vaccine supplies for the private sector.
"We have to admit the government is too slow in distributing vaccines. We want less legal regulations, especially those involving the Food and Drug Administration, to quickly acquire vaccines from abroad."
Last week, the government confirmed that private hospitals would be allowed to procure and administer up to 10 million vaccine doses. But with demand outstripping supply worldwide, the issue now will be getting them.
SOURCE: Bangkok Post
Want more from the Thaiger family?
📱 Download our app on Android or iOS for instant updates on your mobile
📧 Subscribe to our daily email newsletter
👍 Like/Follow us on Facebook
🔔 Subscribe to or Join our YouTube channel for daily video updates
Monday Covid UPDATE: 1,630 new cases and 22 deaths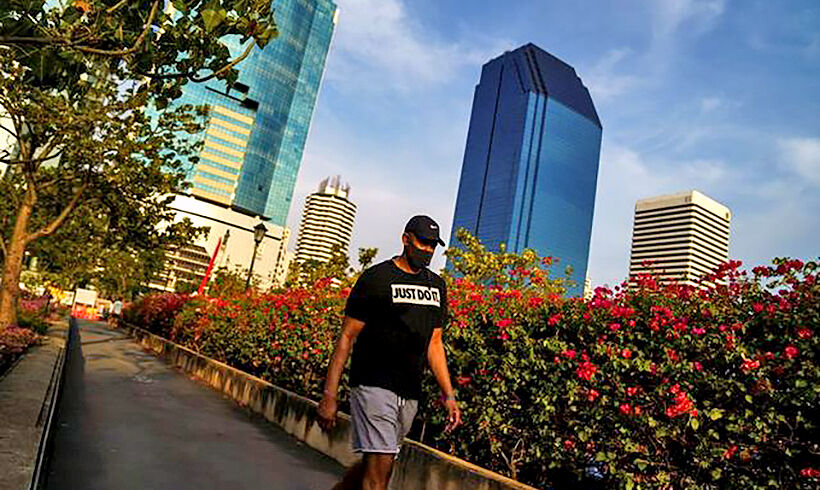 Monday's totals have been announced for Covid-19 infections and new deaths over the past 24 hours. The Thai public health ministry reports 22 deaths and 1,630 infections.
• The only 5 imported Covid-19 cases yesterday were from neighbouring countries, Cambodia, Malaysia and Myanmar. Authorities say that patrols will have to be stepped up at this time to control the illegal border crossings.
All 5 people caught were Thais who were were trying to cross back into Thailand without going through the border checkpoints. They've all been admitted to state hospitals.
• 100+ African gemstone traders have tested positive for Covid-19 over the last 4 days in Chanthaburi, east of Bangkok. Authorities have confirmed that none were detected with the African or Indian variants of Covid-19.
The 109 traders tested positive between May 6 – 9.
• 63 new cases of Covid-19 have been announced in Chon Buri today (including Pattaya), a drop from totals reported over the past week. There's also been 1 additional death reported. 1,507 people remain in medical care for the virus in the province.
• Meanwhile all public service and government offices, including Thai immigration, are closed for Monday. But it's not a public holiday. Today is the Royal Ploughing Ceremony which is a traditional ceremony to forecast the season's rice and wet season crops. His Majesty the King usually presides over the annual event at the royal parade grounds of Sanam Luang.
Want more from the Thaiger family?
📱 Download our app on Android or iOS for instant updates on your mobile
📧 Subscribe to our daily email newsletter
👍 Like/Follow us on Facebook
🔔 Subscribe to or Join our YouTube channel for daily video updates
Illegal border crossings bringing in new Covid-19 infections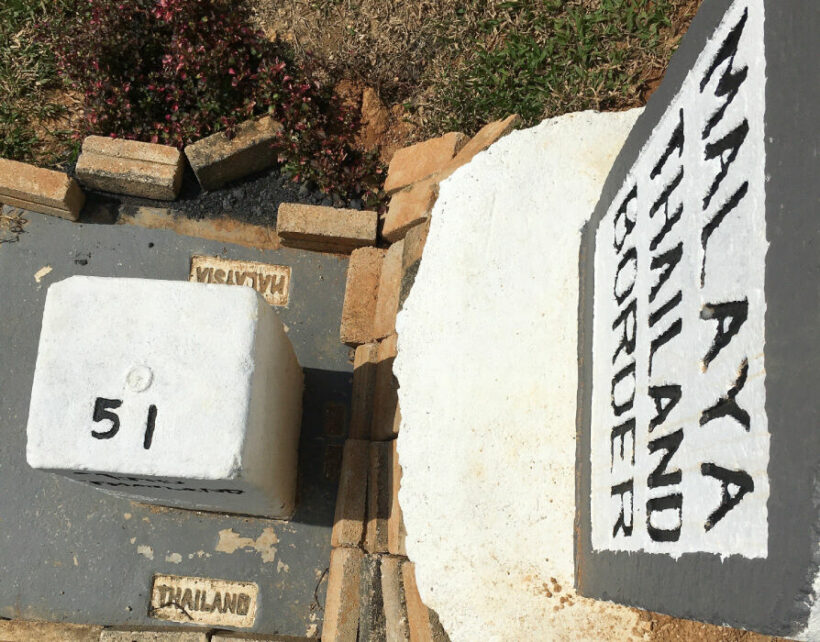 Authorities are worried about illegal border crossings into Thailand bringing in the Coronavirus after 5 recent Covid-19 infections from such crossings. Bypassing all health and security checkpoints along the border, 5 Thai nationals were identified today as being positive for Covid-19 after they snuck into the country, according to the Centre for Covid-19 Situation Administration.
Authorities nabbed 2 after border crossings from Malaysia illegally on April 28 and May 3rd, while another snuck across the Burmese border into Tak on May 2. The last 2 came from Cambodia on Thursday across the Sa Kaeo border. All 5 illegal border crossers are now in state hospitals for Covid-19 treatment.
According to CCSA data in the first four months of 2021 a total of 15,378 people were arrested by Thai authorities while sneaking across borders. Even after security forces increased patrolling along the borders, people managed to sneak in from Myanmar, Malaysia, Laos, and Cambodia. 6,700 of those who crossed the border were Burmese citizens, while another 1,700 of them were Thai nationals.
With nearly 400 lives lost to Covid-19 and over 83,000 people having been infected in the pandemic, the CCSA declared that Prime Minister Prayut Chan-o-cha and National Security Council Secretary-General Natthapol Nakpanich agree that these illegal border crossers without Covid-19 screening are a serious problem.
Many Thai people work in Malaysia and as the pandemic drags on they are sneaking across the border, desperate to make it home to their family. Another recent case found illegal Burmese border hoppers in a taxi en route to Hat Yai after they crossed into Thailand from the Malaysian border. They were trying to travel incognito across Thailand in order to cross the border again back into their home country of Myanmar.
The dilemma is even worse at the Burmese border as the often violent protests following the February 1 military coup has been pushing much of the country into poverty, and creating refugees who are flocking to the border in hopes of crossing over to safety. Many are seeking to escape the conflict and find work in Thailand.
SOURCE: Bangkok Post
Want more from the Thaiger family?
📱 Download our app on Android or iOS for instant updates on your mobile
📧 Subscribe to our daily email newsletter
👍 Like/Follow us on Facebook
🔔 Subscribe to or Join our YouTube channel for daily video updates
9 student nurses experience side effects from Sinovac vaccine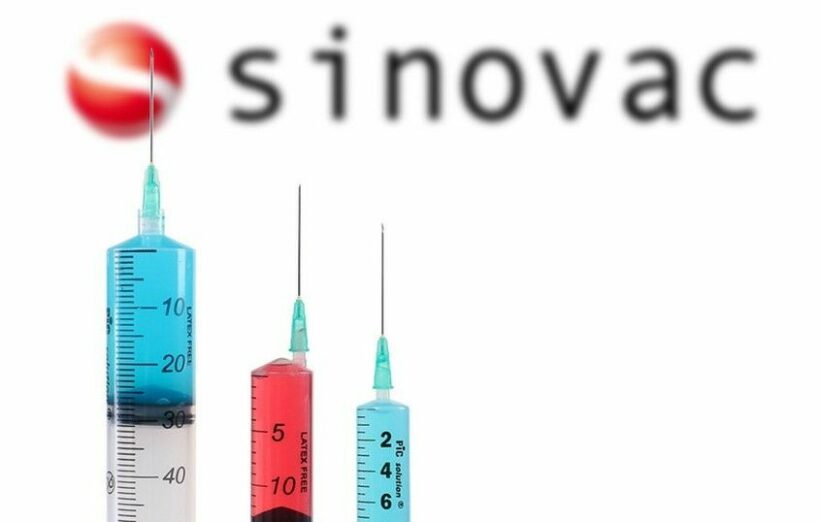 After receiving the Sinovac vaccine, 9 student nurses at Thammasat University have complained of side effect according to the Facebook page of the Student Organization of Thammasat University. After 88 student nurses received the Chinese-made vaccine on April 23 and May 5, 2 experienced minor side effects of a little pain in the arm they were vaccinated in, while 7 felt substantial reactions including chest pain, muscle pain, dizziness, fatigue, breathing problems, numbness, and facial tics.
One case of severe side effects was a female nursing student with an underlying allergy who felt fatigued immediately after receiving the jab. she felt better an hour later, but was placed under observation. 2 days later she briefly felt that her legs and hands were numb but soon felt better. Later that evening, symptoms strengthened, with eye and facial spasms, dizziness, fatigue, and weakness in her hands.
She visited a doctor twice for the side effects and the first time was given sleeping pills and vitamin B, but the second time after a blood test, doctors concluded that the symptoms were unrelated to the Sinovac vaccine. She had been previously prescribed Clonazepam, and that prescription was changed to Pyridostigmine.
The remaining more severe side effect sufferers were as follows:
One male nursing student found he had difficulty breathing and dizziness for 3 days after receiving his jab.
A female nursing student reported that just 30 minutes after receiving the injection she felt shortness of breath and the next day had some numbness in her body.
14 hours after receiving the jab, a female nursing student said that she felt side effects of fatigued and had trouble breathing and had to use pillows to help her breathing difficulties.
Another female student felt muscle pain and dizziness the next day after receiving the vaccine.
A female student ended up receiving Vitamin B and Amitriptyline from a doctor for her side effects. She reported to initially feel something in her arm and hand where she was injected, and then numbness in her left leg and in her fingertips on both hands.
For the 3 days following her inoculation, the last female nursing student had side effects of chest pains and shortness of breath.
SOURCE: Thai PBS World
Want more from the Thaiger family?
📱 Download our app on Android or iOS for instant updates on your mobile
📧 Subscribe to our daily email newsletter
👍 Like/Follow us on Facebook
🔔 Subscribe to or Join our YouTube channel for daily video updates