Phase 4 of relaxations may come sooner according to CCSA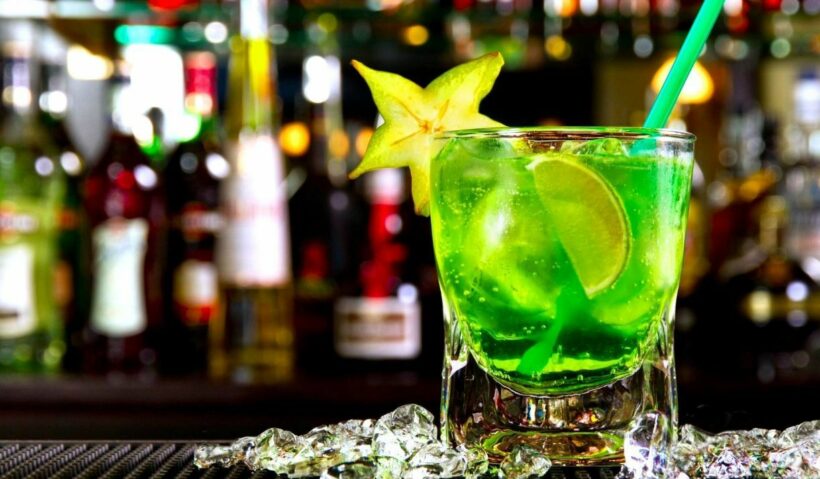 The government's Centre for Covid-19 Situation Administration reported today that pubs, bars and entertainment facilities would be permitted to reopen in the coming weeks if the regular count of new Covid-19 cases remains in single digits.
Dr Taweesilp has confirmed that the Covid-19 situation in Thailand continues to improve and has dropped to single digits for the past 22 days.
"The CCSA will continue to assess the situation every 14 days and if the single digit trend continues, the reopening of "red" businesses (medium to high risk) is likely to come faster."
He added, that everyone should keep their guard high to maintain the low infection rate, which would help everyday life to return to normal and boost customers' confidence in "red" businesses.
And whilst the re-opening of bars and pubs will be welcome, businesses are wondering who will be be visiting them. Bars in the tourists strips of Bangkok, and in tourist locations like Pattaya and Phuket, will likely be running on empty until the tourists start flying back into the country.
SOURCE: Nation Thailand
Keep in contact with The Thaiger by following our Facebook page.
Never miss out on future posts by following The Thaiger.
13 Bangkok businesses allowed to reopen tomorrow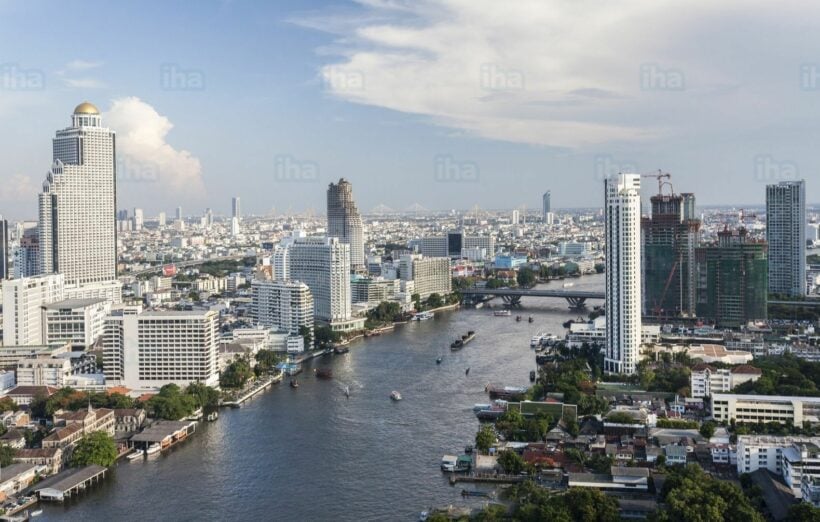 Tomorrow, 13 types of businesses in Bangkok are being allowed to reopen but must have strict disease control measures in place. The Bangkok Metropolitan Administration made the decision which would undoubtedly give many businesses some relief as well as potential customers.
Such businesses with restrictions include:
Banquet venues, which will need authorisation from BMA for events with over 300 participants
Amulet shops and markets
Beauty salons, tattoo and piercing shops
Fitness centers, but personal trainers and communal steam rooms are not allowed
Game Arcades; but all points of contact must be regularly disinfected and facemasks worn at all times.
Internet shops
Senior nursing homes, but with limited activities
Sports venues, except for boxing rings and race tracks, but no audiences allowed
Spas, Thai massage shops, excluding massage parlours
Gymnasia and boxing venues for training only
Bowling alleys and ice skating rinks, but no competitions or audiences allowed
Dancing academies
Martial art schools, but no tournaments or audiences allowed
Playgrounds, night entertainment venues, cock fighting, fish fighting, child care centres, theme parks, snooker clubs, bull fighting venues, massage parlours, tutoring schools and nurseries, however, are still ordered to stay closed.
The announcement comes after Bangkok saw 14 new cases today, joining 128 other cases reported in Thailand by the Centre for Covid-19 Situation Administration.
Meanwhile, plans for Chinese New Year seem to be on the back burner as the upcoming February 12 holiday has yet to see anything concrete to celebrate the new year. Pattaya city has decided to decorate its streets for the holiday, but like many other provinces, Chon Buri remains as a highly controlled zone, which essentially bans domestic and foreign tourists from entering, despite single digit infections being recently reported by authorities.
The lifting of the measures in Bangkok come after PM Prayut urged the publicto stay away from social gatherings, specifically pointing out political gatherings, which have rocked the streets of the nation's capital for months.
SOURCE: Thai PBS World
Keep in contact with The Thaiger by following our Facebook page.
Never miss out on future posts by following The Thaiger.
800+ people found in close contact with an infected food vendor in Nakhon Phanom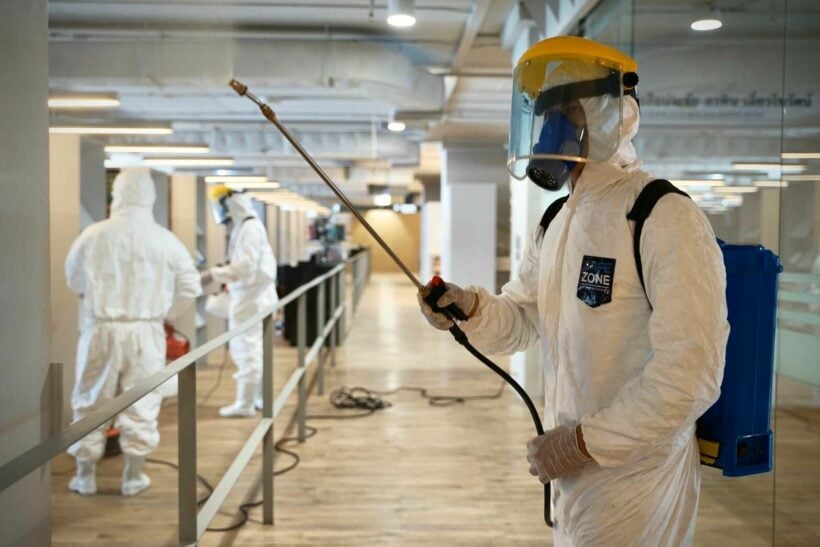 Local disease control workers are continuing to track and trace Covid-19 infections at several villages in the That Phanom district of Nakhon Phanom, north eastern Thailand. The areas were locked down after a 51 year old local food vendor tested positive for Covid-19 and more than 800 people were reported to have had contact with the infected person.
According to the CCSA spokesman, the vendor had been in contact with many people who have been to high risk areas including Bangkok and Rayong. About 10 people in Nakhon Phanom are at high risk of infection from the vendor, but tested negative, while nearly 1,000 other people are at low risk.
Nakhon Phanom's governor says 5 people, in close contact with the vendor, tested negative, while the other 829 are waiting for their test results. He adds that the active case finding is continuing in the nearby villages and areas.
"Places visited by the infected person are thoroughly cleansed every day."
SOURCE: Bangkok Post
Keep in contact with The Thaiger by following our Facebook page.
Never miss out on future posts by following The Thaiger.
Pattaya hotels take food to the streets in bid to survive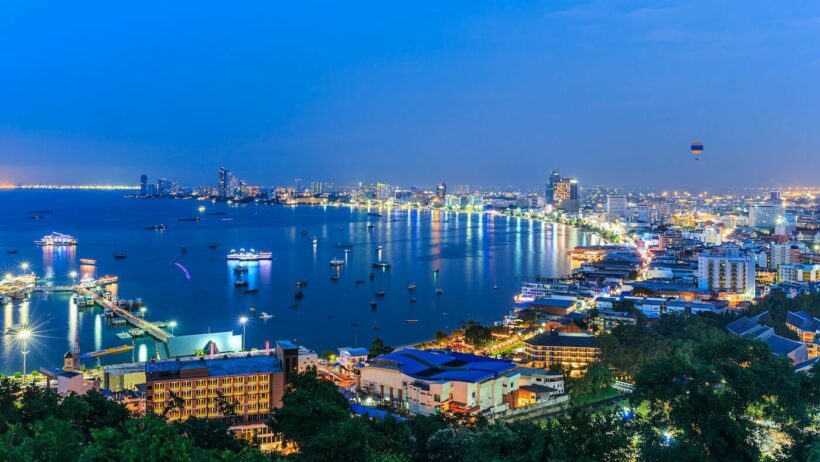 Pattaya's hotels are taking their restaurants to the streets by offering food stalls outside and delivery in a bid to save their businesses during the Covid-19pandemic. Such changes in their attempts to avoid closing, come as city officials say they will use funds to spruce up the city for Chinese New Years on February 12.
As Chonburi province is still declared as a "high-risk" and "highly-controlled" area, all hopes of domestic and foreign tourism have been dashed as visitors are essentially banned. Even with recent virus infections down to just 1 over the past 3 days and single digits in the last week, the strict measures have not been lifted.
After Covid hit, hotels in Pattaya relied more on domestic tourists, which appeared to be working for several months after the city held more outdoor festivals to increase tourism traffic. Now, without domestic tourists helping to curb the financial downfall, the hotel industry has met many times with province leaders and represetatives from the Social Security Office of Thailand to ask for a forced legal closure which would allow their formal staff to get paid through social security benefits at roughly 50% of their daily wages.
The requests so far have been denied, leaving 30,000 hotel workers in Pattaya alone out of a job. Some hotels have managed to keep their employees and even providing meals and lodging for them. But smaller hotels have run out of money and are having to lay off staff without pay.
Such larger hotels as LK hotels and Dusit hotels are bringing their restaurant food to the streets and offering delivery but they say it is only to provide for their staff during these hard times. The Thai Government has stated they are looking at other options than a forced closure and social security payouts, but have yet to make a decision.
Keep in contact with The Thaiger by following our Facebook page.
Never miss out on future posts by following The Thaiger.