No foreigners at Wat Pho, Bangkok temple says Thais only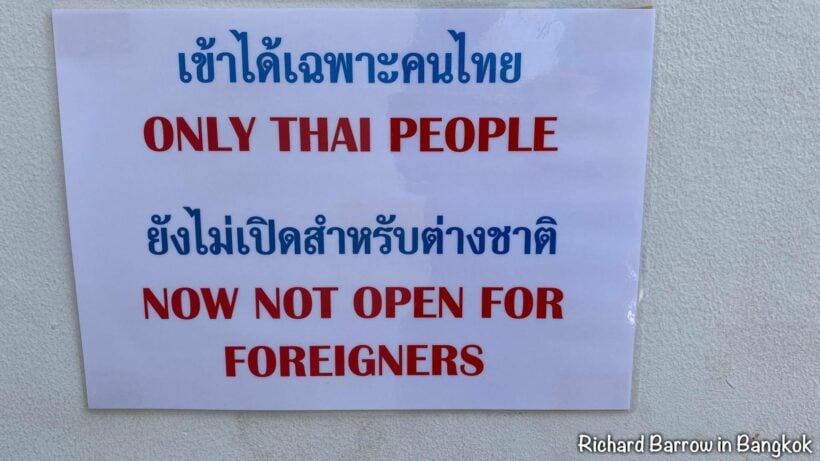 The Wat Pho (Temple of the Reclining Buddha) is open, but only if you're Thai. Foreigners are not allowed in, even if you've been living in Thailand for years. The famous Bangkok temple re-opened last week but are keeping foreigners over fears of the coronavirus.
A sign with red letters, all capitalised "ONLY THAI PEOPLE … NOW NOT OPEN FOR FOREIGNERS" is posted at the entrance. Expat blogger Richard Barrow posted photos of the signs on Facebook after visiting the temple and being denied entrance.
"I told them in Thai that I'm not a tourist, but wanted to pay respect to the Buddha. They just replied to me, no tourists allowed."
Wat Pho is in the process of restoring the Reclining Buddha as well as some of the temple's paintings. The temple is restricting access for the "safety of tourists", Wat Pho posted on its Facebook page. The temple will reopen to the general public on July 1. Another spokesperson says the coronavirus is the reason the temple is banning foreigners.
"It's because most Covid-19 cases were found in foreigners," a temple representative told Coconuts Bangkok, confirming that they are only are only allowing Thais to visit at the moment.
There's limited reports on the number of coronavirus cases in foreigner in comparison to Thais, but incoming international travel has been restricted since the end of March. Back in March, out of the 1,524 coronavirus cases reported at the time, 1297 were Thai and 227 were from foreigners coming into Thailand. In recent weeks the only new cases have been repatriating Thais, returning from overseas.
A spokesperson from the tourism ministry told Khaosod that temples can decide to allow foreigners or not, but said tourist destinations should wait before letting foreigners in.
Other recent cases of xenophobia have reared their head with foreigners reporting restaurants refusing them entry, bus companies (Transport Company has an official 'policy' to refuse foreigners based on the 'emergency decree… no such passage exists in the decree) denying foreign passengers, random tourist attractions, hair salons and massage services getting in on the act as well.
Thailand's Public Health Minister also made his feelings well known with a public outburst against 'dirty farang' at a health ministry PR outing at Siam BTS station in early March when foreigners declined the free handouts of the ubiquitous cheap blue medical masks.
SOURCES:Khaosod | Coconuts Bangkok| Bangkok Post
Keep in contact with The Thaiger by following our
Facebook page
.
Bangkok's Ying Charoen wet market reopens after fire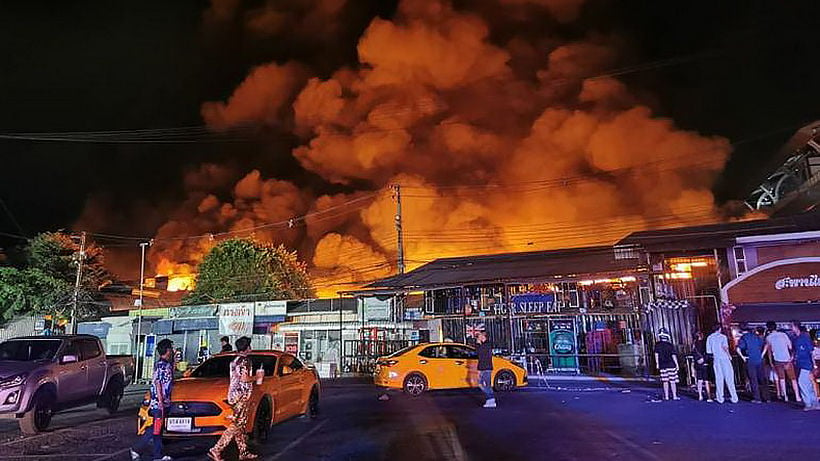 Most of the Ying Charoen market in Bangkok's Bang Khen district reopened after fire destroyed about 160 stalls. Earlier estimates put the number at around 50 stalls. No injuries were reported. The blaze in the 30 rai compound reportedly began at a bakery at about 3am and quickly spread to nearby stalls. It took firefighters about 2 hours to control the flames.
Officials say about 200 vendors have been affected. They are being allowed to sell their goods in the market's car park for the time being. About 10% of the market structure was damaged and remains cordoned off, as 70% of stalls reopened. There were about 1,500 stalls trading at the 65 year old market, the area's oldest.
One of the structures damaged was a gold shop, whose owner estimated damages would exceed 1 million baht.
SOURCE: Bangkok Post
Keep in contact with The Thaiger by following our
Facebook page
.
Thai nightlife grapples with "new normal"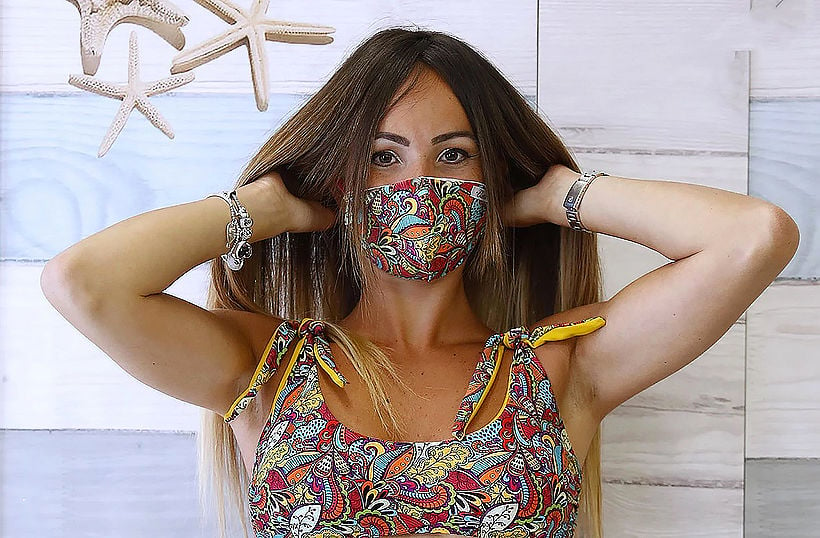 Thailand's nightlife scene is grappling with a 'new normal' as changes upon its recent reopening see facemasks joining the normal bikini wear in red-light districts across the Kingdom.
After being forced to close for more than 3 months in order to stop the spread of Covid-19,bars, karaoke venues and massage parlours are in the latest category of businesses allowed to reopen under new conditions, now that Thailand has gone more than a month without any community transmission of the virus.
The reopening means a return to work for hundreds of thousands of people in the nightlife industry who have struggled to survive. "Bee," a 27 year old dancer, who goes by her stage name at the XXX Lounge in the Patpong district, said:
"I lost all my income. I'm glad that I can come back to work in a job that I'm good at. I'm ok with the mask because it's one of the precautions."
All customers must have their temperature taken before entering, and must give a name and telephone number or register with the Thai Chana app. Inside, everybody must sit at least one metre apart, and 2 metres from the stage. But one British expatriate questioned the need:
"You can take a BTS train in the morning with 200 people on a packed train but then you come into a bar and still have to sit 2 metres apart."
The government has staggered the reopening of public places over several weeks with schools, colleges and universities officially resuming yesterday.
Despite a low death toll (58 out of 3,173 infections- a relatively low number even within the region), Thailand's economy is expected to sink further than any other in Southeast Asia, with the number of foreign tourists expected to drop 80% or more this year.
At the Dream Boy club in Bangkok's Patpong Soi 1, bare-chested men with face shields tried to entice the few passersby off the street, but many businesses remain shut and those who have opened are only seeing a few customers.
"There are bars all over Bangkok that have been open for 10 to 15 years and now they are closed and they are not coming back."
SOURCE: Bangkok Post
Keep in contact with The Thaiger by following our
Facebook page
.
Old Bangkok market damaged by large fire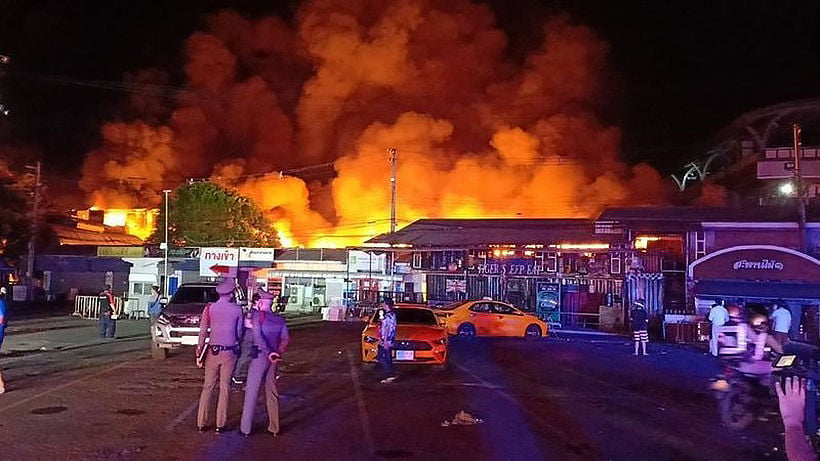 An old Bangkok market was reportedly damaged by a large fire early this morning, taking over 20 fire trucks and at least two hours to put out the blaze.
Ying Charoen Market, in Bangkok's northern Bang Khen district, saw vendors fleeing the flames and taking their merchandise with them after firefighters were called to the scene at 3 am. The fire, which took down the areas' oldest market, reportedly left no injuries due to the market being closed at the time. Investigators this morning are still trying to determine the cause of the fire.
A 33 year old market employee, said the fire destroyed about 50 stalls in a part of the market selling miscellaneous goods. The market, which is made of wood, has about 1,500 stalls in total. He said it was the first fire at the market in its 65 years of being open.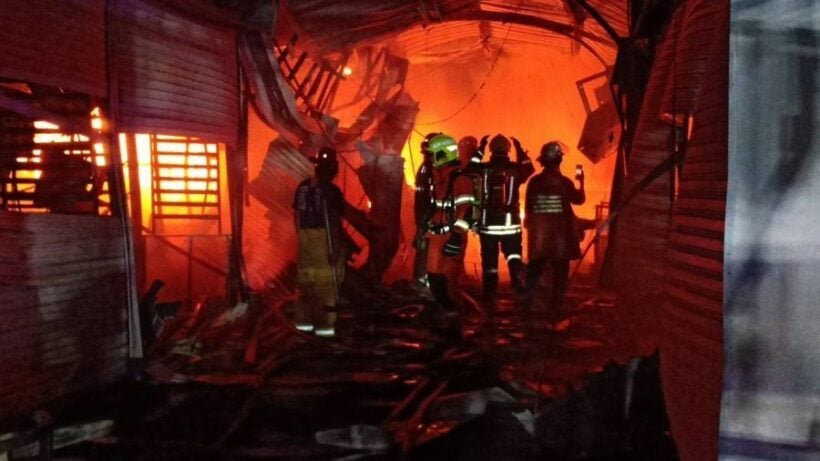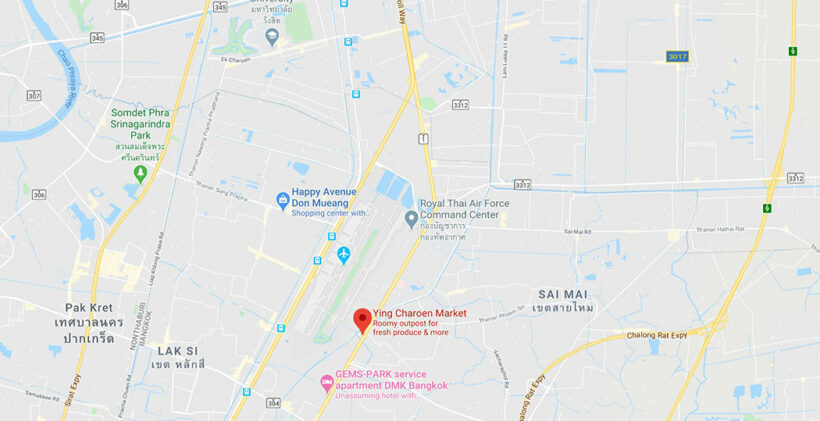 SOURCE: Coconuts Bangkok | Nation Thailand
Keep in contact with The Thaiger by following our
Facebook page
.