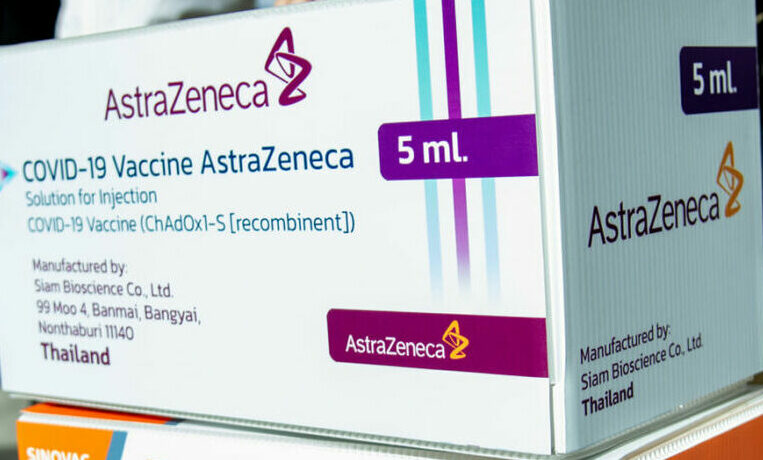 Several countries have reported delays for orders for the Thai-made AstraZeneca vaccine, and now Malaysia's science minister says the country is expecting a delay. The reports of delays from the Thai vaccine plant come amid Thailand's most severe wave of Covid-19 with limited vaccine doses available. Just over the past week, company Siam Bioscience handed over 1.8 million doses to the Thai government, initiating the yesterday's start of the nationwide mass vaccination campaign.
The royally-backed company is set to be the Southeast Asia distribution centre for the AstraZeneca vaccine and manufacture 200 million doses. Deliveries to Southeast Asian countries are now set to begin in next month. Reuters reporters reached out to Siam Bioscience for comment, but the company did not respond to the request for comment today.
Malaysia purchased 12.8 million doses of the AstraZeneca vaccine. The first order of 610,000 doses were due to be shipped from Thailand to Malaysia this month with another 410,000 doses in July and the rest delivered around August or September. Malaysia's science minister Khairy Jamaluddin did not say how long the order would be on hold until or if any of the other orders will also be delayed.
A Philippine presidential advisor also said the production of the vaccines in Thailand has caused the first shipment of doses to be both reduced and rescheduled. The Philippines ordered 17 million doses, with the first 1.3 million doses initially set to arrive later this month. The order was delayed to mid-July and reduced to 1.17 million doses.
SOURCE: Reuters