Health officials advise on how to handle Covid-19 risk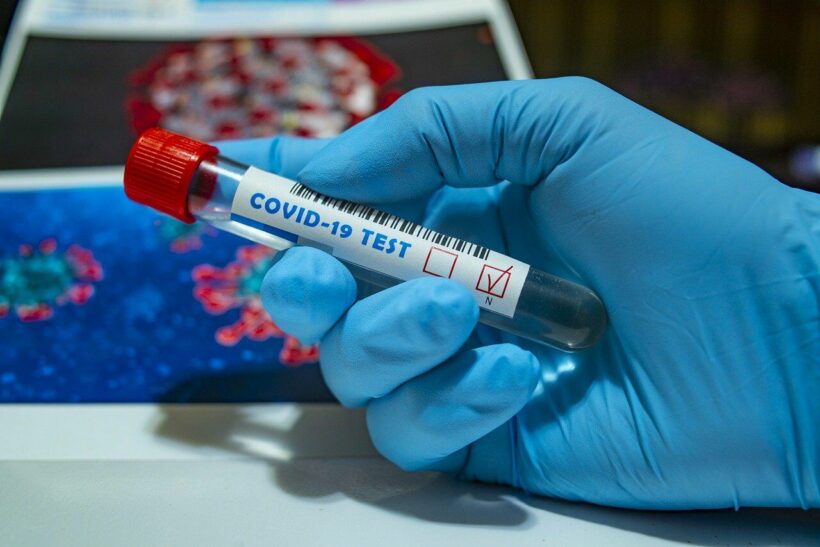 Health authorities in Thailand are seeking a balance between testing at-risk people for Covid-19 and keeping the public calm in the face of a growing pandemic. While those who have been in contact or close proximity with Covid-infected patients need to be tested, many people are becoming hypochondriacs, fearing every symptom or ailment, from a simple cold to a headache, could be the dreaded Coronavirus. Health officials at the Disease Control Department have put together information to help people understand what the risks are, what you can do, when to get tested, and what to do if you test positive for Covid-19.
Anybody who has been nearby to any confirmed Covid-19 case should immediately seek testing. The highest risk is for people who live or work in the same place as the infected person and were present as the symptoms grew. Another high-risk scenario is anyone who came in contact with bodily fluids that were infected with the virus, usually via coughing or sneezing. Social distancing is important because being within a metre of a Covid-19 patient, especially unmasked, can be a risk, so even places like an aeroplane or a bus where you may be sitting nearby to an infected person are considered high risk.
Medical facilities such as hospitals also present a high risk for patients that may have been in a room with someone who was positive for covid, and medical workers who contact those patients or specimens without the appropriate protective gear.
Poor ventilation is another factor that creates a risky situation. Sharing a room or even a public space where there's not proper air circulation only intensifies the possibility of infection, as is evidenced by the overwhelming amount of cases in Thailand's Covid-19 third wave that were transmitted in poorly-vented bars and nightclubs throughout the country.
If you believe you're at risk or have been exposed to the Covid-19 virus, you should get tested as quickly as possible while quarantining either by self-isolating in your home or at a medical facility if advised. Health officials warn that even if you were exposed to the virus but test negative, you should still isolate for 2 weeks as the results may not be conclusive. If you were exposed but the virus hasn't taken hold yet, the people that you were in contact with during that time are most likely safe, but you still may end up infected and will be required to be tested several more times.
If after seeking medical attention you are determined to be low risk, it is still recommended to self-isolate for 2 weeks being very careful who you come in contact with. Health officials suggest you can still live your daily life but need to stay away from crowded places and take safety measures such as wearing a mask and social distancing.
People are advised that while private hospitals are charging a fee for Covid-19 tests, government-run state hospitals give free testing for any patient believed to be at risk. The National Health Security Office is helping ensure that those that should be tested are tested by covering the costs at private hospitals.
Those who do test positive can call special Covid-19 hotlines by dialling 1330, 1668, or 1669 where health authorities will provide further instructions. But during the waiting period between testing positive and being admitted to a hospital for treatment, it is essential to avoid leaving your home, keep yourself isolated, and wear a face mask at all times.
SOURCE: Thai PBS World
Want more from the Thaiger family?
📱 Download our app on Android or iOS for instant updates on your mobile
📧 Subscribe to our daily email newsletter
👍 Like/Follow us on Facebook
🔔 Subscribe to or Join our YouTube channel for daily video updates
Illegal border crossings bringing in new Covid-19 infections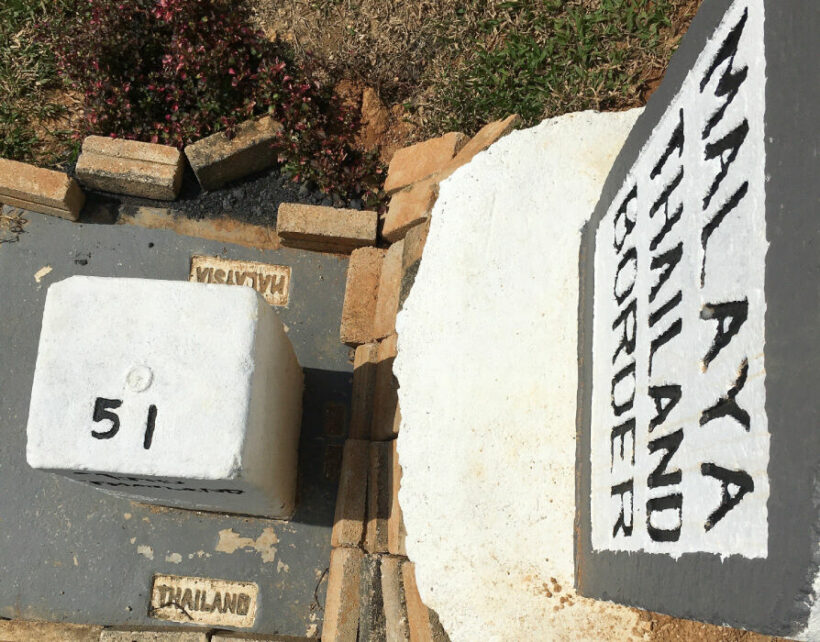 Authorities are worried about illegal border crossings into Thailand bringing in the Coronavirus after 5 recent Covid-19 infections from such crossings. Bypassing all health and security checkpoints along the border, 5 Thai nationals were identified today as being positive for Covid-19 after they snuck into the country, according to the Centre for Covid-19 Situation Administration.
Authorities nabbed 2 after border crossings from Malaysia illegally on April 28 and May 3rd, while another snuck across the Burmese border into Tak on May 2. The last 2 came from Cambodia on Thursday across the Sa Kaeo border. All 5 illegal border crossers are now in state hospitals for Covid-19 treatment.
According to CCSA data in the first four months of 2021 a total of 15,378 people were arrested by Thai authorities while sneaking across borders. Even after security forces increased patrolling along the borders, people managed to sneak in from Myanmar, Malaysia, Laos, and Cambodia. 6,700 of those who crossed the border were Burmese citizens, while another 1,700 of them were Thai nationals.
With nearly 400 lives lost to Covid-19 and over 83,000 people having been infected in the pandemic, the CCSA declared that Prime Minister Prayut Chan-o-cha and National Security Council Secretary-General Natthapol Nakpanich agree that these illegal border crossers without Covid-19 screening are a serious problem.
Many Thai people work in Malaysia and as the pandemic drags on they are sneaking across the border, desperate to make it home to their family. Another recent case found illegal Burmese border hoppers in a taxi en route to Hat Yai after they crossed into Thailand from the Malaysian border. They were trying to travel incognito across Thailand in order to cross the border again back into their home country of Myanmar.
The dilemma is even worse at the Burmese border as the often violent protests following the February 1 military coup has been pushing much of the country into poverty, and creating refugees who are flocking to the border in hopes of crossing over to safety. Many are seeking to escape the conflict and find work in Thailand.
SOURCE: Bangkok Post
Want more from the Thaiger family?
📱 Download our app on Android or iOS for instant updates on your mobile
📧 Subscribe to our daily email newsletter
👍 Like/Follow us on Facebook
🔔 Subscribe to or Join our YouTube channel for daily video updates
9 student nurses experience side effects from Sinovac vaccine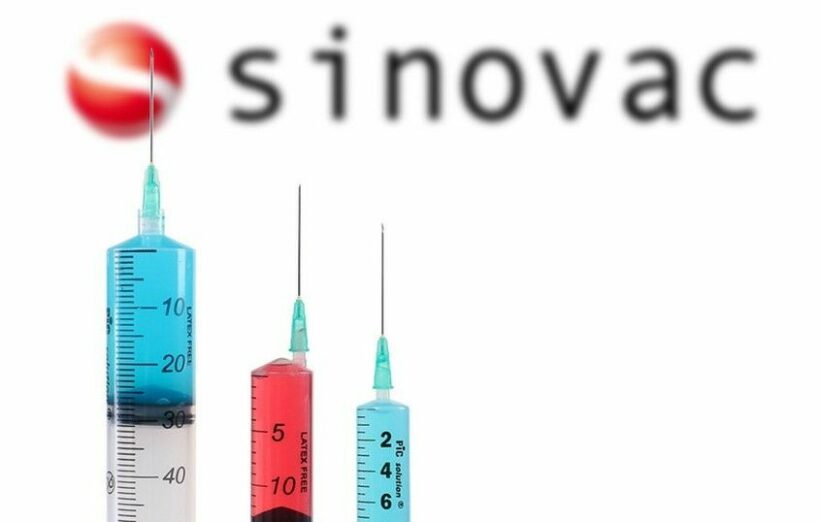 After receiving the Sinovac vaccine, 9 student nurses at Thammasat University have complained of side effect according to the Facebook page of the Student Organization of Thammasat University. After 88 student nurses received the Chinese-made vaccine on April 23 and May 5, 2 experienced minor side effects of a little pain in the arm they were vaccinated in, while 7 felt substantial reactions including chest pain, muscle pain, dizziness, fatigue, breathing problems, numbness, and facial tics.
One case of severe side effects was a female nursing student with an underlying allergy who felt fatigued immediately after receiving the jab. she felt better an hour later, but was placed under observation. 2 days later she briefly felt that her legs and hands were numb but soon felt better. Later that evening, symptoms strengthened, with eye and facial spasms, dizziness, fatigue, and weakness in her hands.
She visited a doctor twice for the side effects and the first time was given sleeping pills and vitamin B, but the second time after a blood test, doctors concluded that the symptoms were unrelated to the Sinovac vaccine. She had been previously prescribed Clonazepam, and that prescription was changed to Pyridostigmine.
The remaining more severe side effect sufferers were as follows:
One male nursing student found he had difficulty breathing and dizziness for 3 days after receiving his jab.
A female nursing student reported that just 30 minutes after receiving the injection she felt shortness of breath and the next day had some numbness in her body.
14 hours after receiving the jab, a female nursing student said that she felt side effects of fatigued and had trouble breathing and had to use pillows to help her breathing difficulties.
Another female student felt muscle pain and dizziness the next day after receiving the vaccine.
A female student ended up receiving Vitamin B and Amitriptyline from a doctor for her side effects. She reported to initially feel something in her arm and hand where she was injected, and then numbness in her left leg and in her fingertips on both hands.
For the 3 days following her inoculation, the last female nursing student had side effects of chest pains and shortness of breath.
SOURCE: Thai PBS World
Want more from the Thaiger family?
📱 Download our app on Android or iOS for instant updates on your mobile
📧 Subscribe to our daily email newsletter
👍 Like/Follow us on Facebook
🔔 Subscribe to or Join our YouTube channel for daily video updates
Testing increased in Singapore after unlinked Covid-19 cases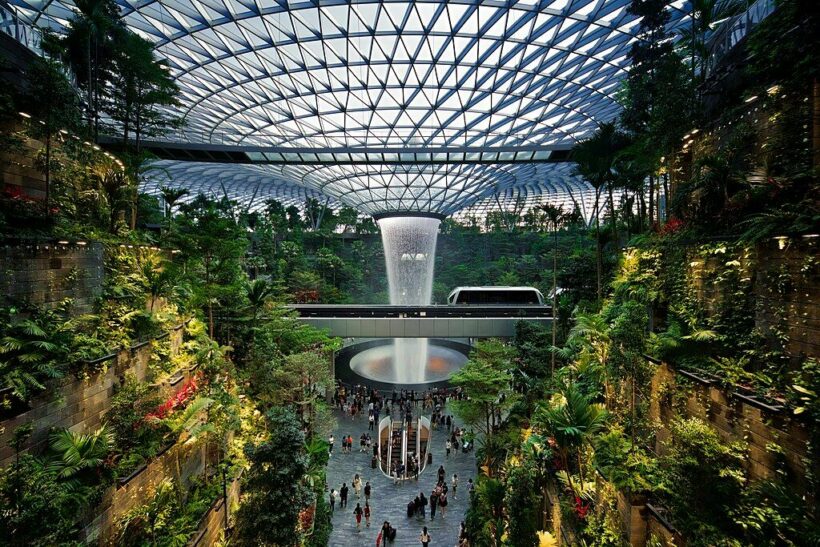 Singapore, where there has been over 61,000 Covid-19 infections and 31 deaths, is increasing testing to find sources for recent unlinked cases. Over the past few weeks, new cases of Covid-19 have been cropping up without any apparent connection to known Coronavirus infections.
The Health Ministry of Singapore said yesterday that a junior college student and 3 staff members at Changi Airport all were identified as infected with Covid-19 with no known connection to any other cases. Thousands of tests will now be given to try to connect the dots and find other unidentified infections that may link these cases.
Every student, faculty, staff member and visitor to Victoria Junior College will be tested for Covid-19, as well as all the staff at both of Changi Airport's terminals and the Jewel shopping mall. The testing for the junior college will encompass 2,200 people receiving swab testing, and over 100 people will be quarantined after being in close contact with the Covid-19 infected student. The details were confirmed by the Ministry of Education. The total number of people tested or isolated in the Singapore airport outbreak of unlinked infections has not yet been confirmed.
Singapore had been seeing positive trends in their fight against the Covid-19 pandemic, but a few weeks ago, things began to change. In the last 2 weeks, about 10 unlinked infections have surfaced each week in Singapore without any apparent connection to known Coronavirus cases, which creates a troublesome question of how many undetected cases are floating around the small country. New outbreaks have been cropping up and the dreaded Indian variant was found inside Singapore. After talks of a travel bubble, Singapore established a quarantine for travellers from Thailand.
Yesterday health authorities responded to these new clusters and mysterious unlinked infections by imposing new safety measures and tightening social distancing protocols in Singapore. Officials are hoping to regain control of Covid-19 spreading before it worsens to a point that they will have to reinstate the harsh lockdown rules put in place last year during the initial wave of Covid-19 in the world.
To learn about the current Covid-19 situation in ASEAN countries and South Asia, click here for The Thaiger's roundup.
SOURCE: Bangkok Post
Want more from the Thaiger family?
📱 Download our app on Android or iOS for instant updates on your mobile
📧 Subscribe to our daily email newsletter
👍 Like/Follow us on Facebook
🔔 Subscribe to or Join our YouTube channel for daily video updates