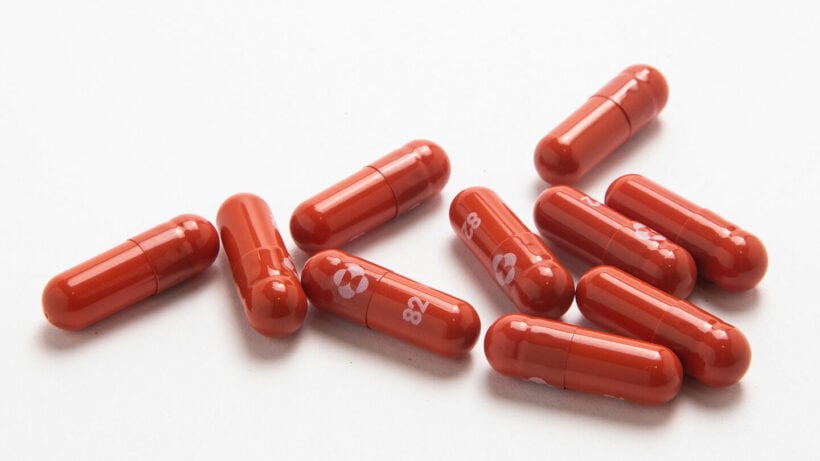 Yesterday, the CCSA approved a proposal from the Public Health Ministry to procure a new oral treatment for Covid-19. The ministry plans to purchase 50,000 courses of the anti-viral Molnupiravir drug developed by pharmaceutical firm Merck. The proposal now goes to Cabinet for final approval. The news was confirmed by CCSA spokesman, Dr Taweesin Visanuyothin, who would not be drawn on price or delivery times.
According to a Thai PBS World report, Merck has been accused of overcharging for the drug, with a 5-day course of treatment priced at US$712. Analysts at Harvard and King's College London say the production cost is around US$1.74 per capsule, equating to US$17.74 for a full course of treatment. The US government has already handed over US$712 per course, which a senior economist at the Centre for Economic and Policy Research notes is a 4,000% mark-up.
In related news, Taweesin says the Public Health Ministry plans to procure another 127 million Covid vaccine doses this year, which includes 62.5 doses of the Chinese Sinopharm vaccine and the long-awaited Moderna vaccine. The CCSA spokesman says officials expect to reach a milestone of at least half the population vaccinated this month, or 70% for those living in Covid-free parts of the country.
For more information on Covid-19 Insurance, CLICK HERE.
SOURCE: Thai PBS World