Foreigners arrested for holding noisy party on Koh Phangan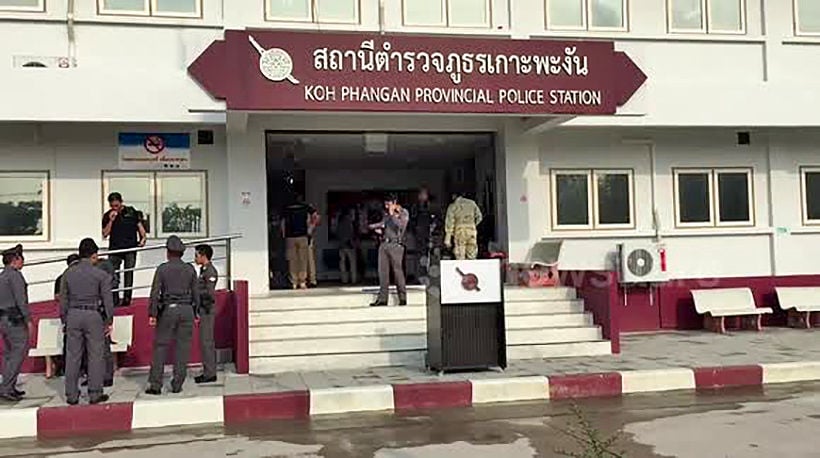 A group of foreign tourists have been detained after "partying" at a rented house on Koh Phangan. Koh Phangan is the home to the monthly full-moon parties, a boat-ride away from Koh Samui in the Gulf of Thailand.
Police from Koh Phangan police station raided the house after a tip-off from the village head complaining that many foreign tourists were regularly gathering at the property for parties.
When police arrived they found 17 motorcycles parked in front of the house. There was "loud music" coming from inside. Police entered the house and found 18 people, alcohol, a computer notebook and a sound system on the second floor. No illegal items were found.
The Russian tenant of the house told police that he had invited friends to his house for a drink and chat. Police escorted the 18 foreigners to the Koh Phangan police station to be charged with violating the ban on social gatherings.
A Royal Thai Police spokesman reported yesterday that more than 7,000 people had been arrested for violating the night time curfew over the past 2 weeks.
He suggested that some sections of the community had not fully digested or understood the important role the curfew plays in limiting the spread of Covid-19. He said the the Royal Thai Police have produced a form for individuals to complete and submit, if they have important reasons to travel during the curfew, so that they can be exempted from arrest.
SOURCE: Thai PBS World
Keep in contact with The Thaiger by following our Facebook page.
Never miss out on future posts by following The Thaiger.
40 arrested in a suspected gambling house in Nonthaburi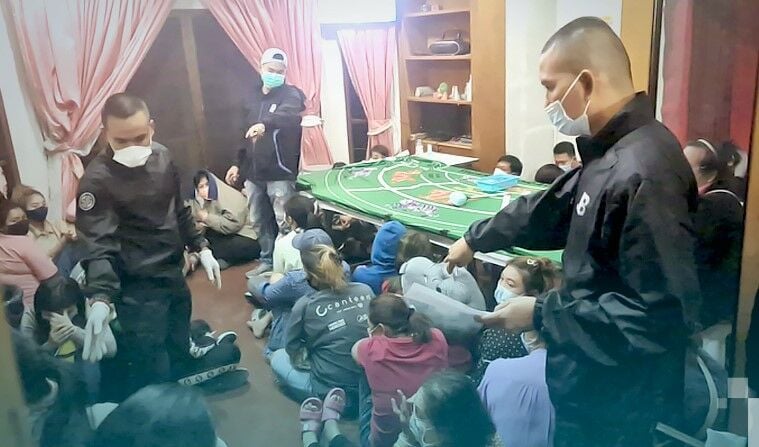 Last night, police raided a house in Nonthaburi and arrested 40 people for allegedly gambling.
According to the deputy chief of the Central Investigation Bureau, 33 are Thais and 7 are migrant workers of the casino. The officials also confiscated decks of cards of the Dragon-Tiger game, plastic chips and some cash as evidence.
During the raid, the migrant workers allegedly revealed that the gambling operations at the home had only been going on for 2 days and that the owner planned to move it to other locations.
Police have been cracking down on gambling after the Covid-19 outbreak at a Rayong gambling den in line with the PM's order made last week to shut down the illegal venues and tracking down "influential figures."
SOURCE: National Thailand
Keep in contact with The Thaiger by following our Facebook page.
Never miss out on future posts by following The Thaiger.
Former finance minister proposes legalisation of gambling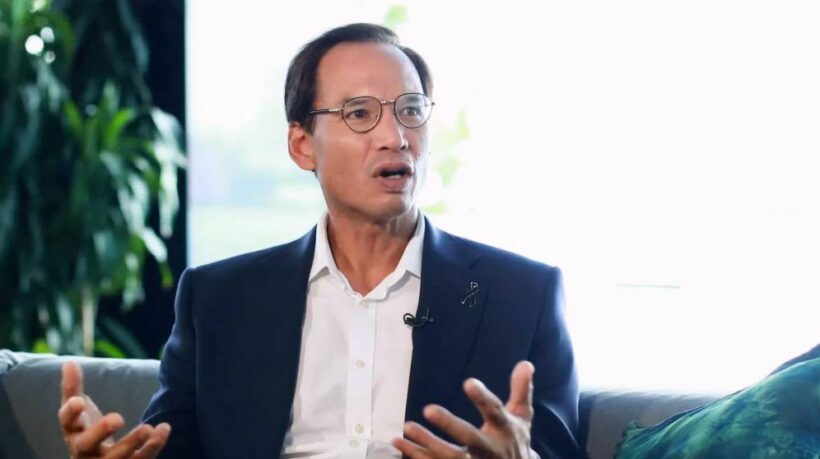 With Covid-19 cases linked to some illegal gambling dens, causing a headache for health officials trying to track down elusive gamblers to contain the virus, the former Finance Minister floated the idea to legalise gambling.
The former Finance Minister and current leader of the Kla Party, Korn Chaitkavanich, claims legalising gambling will help contain the spread of Covid-19. He also hinted that it will gain more tax revenue. If it's legalised, gamblers will spend their money in legal casinos that pay taxes, drawing in more money the government can use for public improvements, he says.
The Royal Thai Police spokesperson insists police are pursuing legal action against owners of the illegal gambling dens. Interior Minister Anuphong Paojinda has also told provincial governors to suppress illegal gambling dens and take responsibility if more gambling dens are found.
SOURCE: Bangkok Post
Keep in contact with The Thaiger by following our Facebook page.
Never miss out on future posts by following The Thaiger.
Travelling in Thailand, Covid and Mor Chana | VIDEO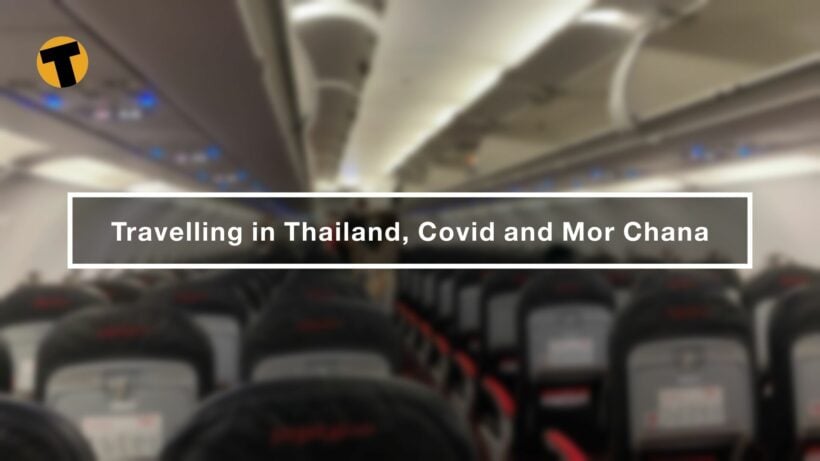 For people travelling around Thailand at the moment there is still quite a lot of confusion and misinformation about where you can travel to and additional restrictions on travel. We'll continue to publish any updates to this information at thethaiger.com
For people travelling out of Red Zones… that includes Bangkok…. to other parts of the country that are lower-risk zones – organge, yellow and green – there are a number of precautions in place.
How these precautions are applied in practice is sometimes up to the local governors and officials and also sometime up to you with advisories about your behaviour when you arrive at your destinations
In Phuket, for example, if you want to travel from Bangkok to the island, officially there are restrictions on your travel, documented in a 3 page announcement last weekend. There was talk of a 14 day self quarantine being in place.
This week the Tourism Authority of Thailand has announced that travellers will not have to do a 14 day quarantine if they travel from Bangkok, except from four high risk areas in the capital
Keep in contact with The Thaiger by following our Facebook page.
Never miss out on future posts by following The Thaiger.