Electricity discount has been switched off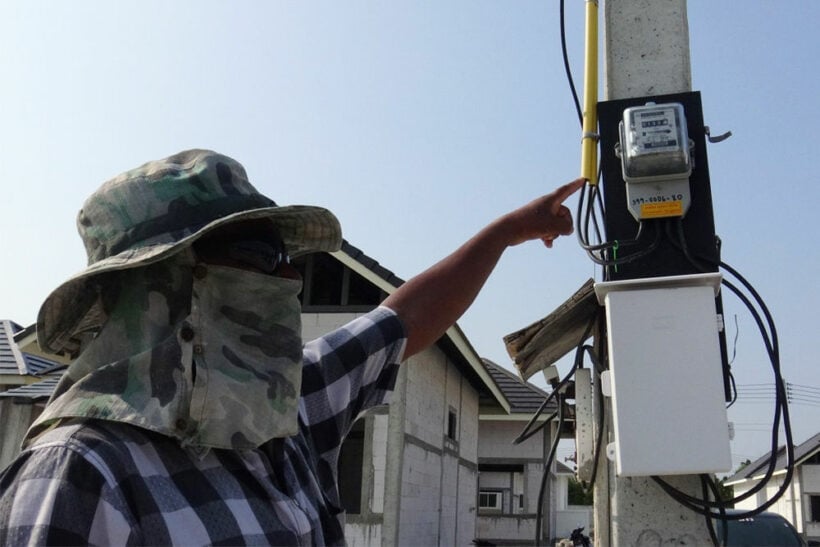 Yesterday the Ministry of Energy announced that the national electricity discount from March to May, which differed based on the amount of electricity used and size and type of the venue, has ended and will not be renewed. But, at best, the discount was merely a perfunctory political gesture, not a useful saving for most Thai residences. The discount was 3% for most residents.
The discount was enacted to ease the financial burden of households and businesses affected by the Covid-19 crisis. About 22 million homes are expected to be affected. The statement, from the energy minister himself, said the discount was not extended as the situation has stabilised and many people are able to return to work, and the country has been reporting daily virus cases in the single digits for weeks.
But Thailand has still not allowed all businesses to open and millions, based on government estimates, remain out of work, especially in the tourism, hospitality sectors, including bars, nightlife, sports and entertainment venues, due to forced closures and a ban on international arrivals. Moreover, schools are still closed, leaving millions of students stuck at home for extended periods.
The Energy Ministry also noted on their website that the hottest time of the year has passed, and gave tips for those still out of work or working from home on how to save money on electric bills.
SOURCE: The Pattaya News
Keep in contact with The Thaiger by following our
Facebook page
.
Never miss out on future posts by
following The Thaiger
.
First airplane food cafe, now Thai Airways opens fried dough stand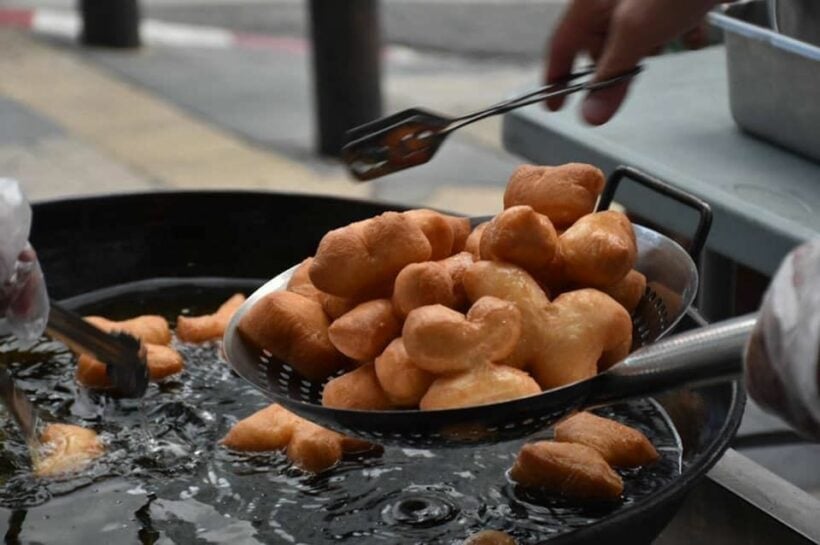 Since not much is happening in the air, Thai Airways is running new business schemes on the ground. For their newest venture, the company opened a deep fried dough street food stand. They say the fried dough with taro custard is an "award winning" recipe.
Thai Airways has already opened a pop-up restaurant serving "in flight" food to customers seated in repurposed airplane seats. They also started offering package deals for a lessons on their flight stimulator, touting that it's the most realistic stimulator in Thailand and is usually used to train pilots.
For their new fried dough stand outside of the company's Bangkok headquarters, the new business venture has already "taken off." Nation Thailand says a long line of people waiting for the 50 baht fried dough early Wednesday morning.
The stand is up from 6:30am to 9:30am in front of their headquarters on Silom Road.
Hopefully they'll make a profit out of the fried dough with taro custard as they currently owe around 245 billion baht (give or take a few billion), according to Reuters. So 245 billion baht, divided by 50 baht, minus the costs of the taro and dough… they will have to sell a LOT.
SOURCE: Nation Thailand
Keep in contact with The Thaiger by following our
Facebook page
.
Never miss out on future posts by
following The Thaiger
.
Foodpanda joins online grocery delivery movement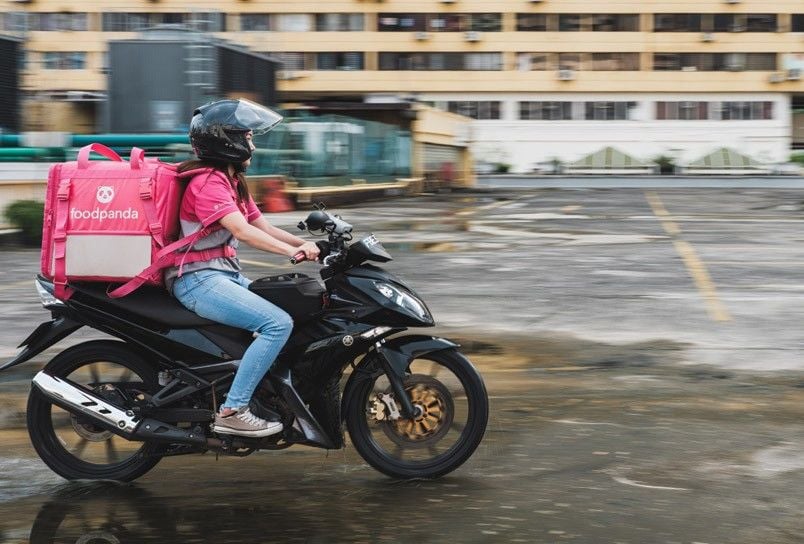 Get your latest dinner or snack, or now a delivery from your supermarket. Foodpanda is the latest player to join the online grocery delivery movement as it is now operating under Pandamart. The German-based delivery app is the latest establishment to shift its focus on capitalising from "quick commerce" which sees items being delivered faster than traditional grocery stores.
However, the game is on as Pandamart enters at a time when Grabmart and HappyFresh already have penetrated the rapid delivery market by their respective Grab and Line Man apps. Thomas Buchan, the director of new verticals at Foodpanda Thailand, says customers expect deliveries faster in this new era.
"We are entering the era of quick commerce [q-commerce] where digital customers expect faster delivery within minutes or hours, unlike the 4.0 e-commerce era when users wait for same-day or next-day delivery."
Pandamart delivers products within 20 minutes as orders are mapped to its nearest product storage facility within 10 km for faster delivery times. Such merchants partnering with the company include Gourmet Market, Lawson 108, Tesco, Beauty Buffet and the retail giant CP Freshmart.
To entice users, it also offers free delivery for orders of 50 baht or more with snacks, alcohol and beverages bringing in the most sales. Currently, Pandamart operates in 12 Asia-Pacific countries and Buchan says that number is expected to grow as shopping habits change.
SOURCE: Bangkok Post
Catch upwith the latest daily "Thailand News Today" here on The Thaiger.
Keep in contact with The Thaiger by following our
Facebook page
.
Never miss out on future posts by
following The Thaiger
.
Bangkok expo planned to fill 1 million job vacancies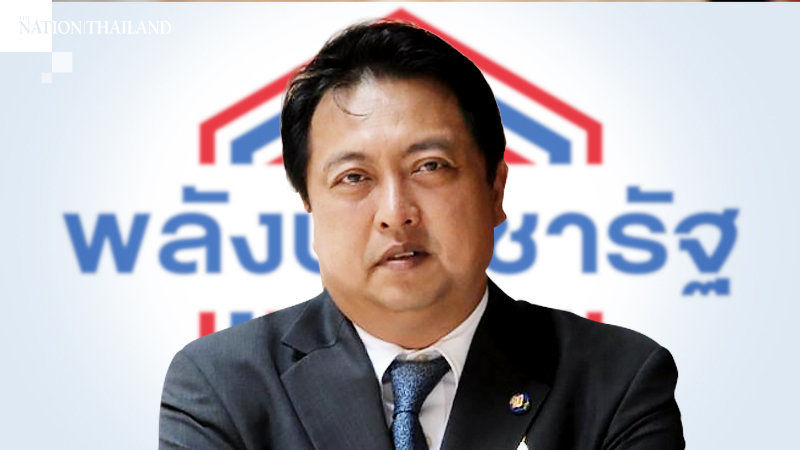 Thailand has a lot of job opportunities. About a million. The Labour Ministry is hosting an expo to connect job seekers, especially recent university graduates, with companies. For recent graduates, a new government initiative co-payment system will take care of half the salary.
Job Expo Thailand 2020 will run from September 26 to 28 at Bangkok International Trade and Exhibition Centre, or Bitec. Government agencies are expected to post around 400,000 job positions, according to the Labour Minister Suchat Chomklin. About 100,000 jobs are expected to be posed from companies overseas. There will be around 200,000 job positions for university graduates. Another 200,000 jobs are expected to be posted from companies from various sectors.
"The economy is reviving after the lifting of the Covid-19 lockdown. Companies have reopened and begun to hire their workforce again… This organised state job expo is expected to boost confidence in the economy and accelerate the hiring process."
The labour minister says he hopes the mass hiring will help revive the economy after the pandemic.
"It is not practical now to seek a job in a normal way… So we've decided to pull in all companies that seek to place job postings in one place."
The Bangkok Post did not report on how many, if any, companies would be open to hiring foreigners. But there are options for native-English speakers for teaching positions. Thailand's Education Minister has announced plans to recruit up to 10,000 native English-speaking teachers. Even though the the plan hasn't been put in place yet, many schools have positions available since a number of foreign English teachers went back to their home countries during the pandemic.
For recent university graduates, the government has started a co-payment system to cover 50% of the salaries for new graduates for 12 months. Sachat says the system is expected to bring in 190 billion baht. The government plans subsidise 15,000 baht per month for 1 million new graduates, estimated to spend 180 billion baht over the next year on the subsidy.
SOURCE: Bangkok Post
Keep in contact with The Thaiger by following our
Facebook page
.
Never miss out on future posts by
following The Thaiger
.