Crackdown on mask hoarders as police seek Facebook admin for defamation – VIDEO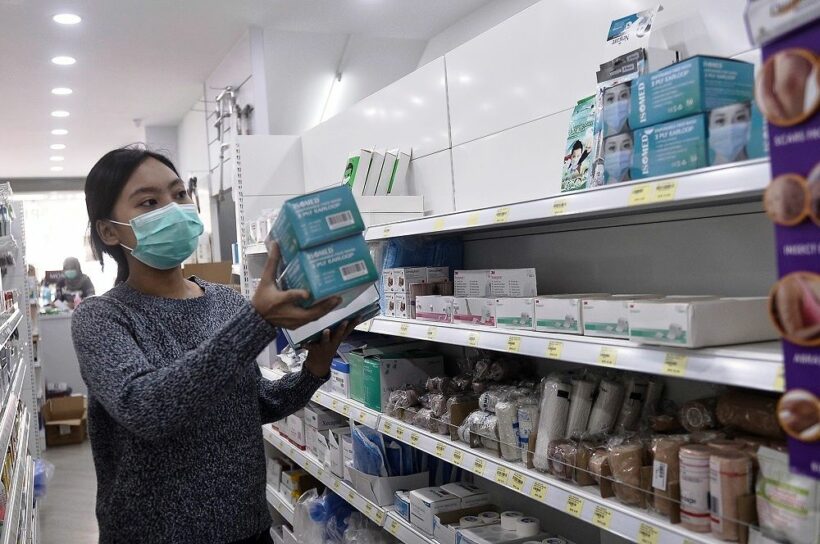 UPDATE: The Technology Crime Suppression Division of Thailand is working with police to search for more suspects involved in a network connected to the March 31 arrest of Phanyot Paradonraphab, chief of the little known Paradonraphab political party. Phanyot allegedly imported 513,300 masks illegally under a company he opened called Thai Health International and managed to sell more than 640,000, making a cool 14 million baht in cash. He has been released on bail as he is not considered a flight risk (seeing there are no flights at the moment).
Phanyot was linked to 2 other men who were arrested for allegedly hoarding 200 million face masks and is one of the key players in the market. Police are expanding their investigation to find other 'accomplices'.
The first suspect, Sornsuvee "Boy" Poo­raveenasawatchari, has broad political connections and is accused of promoting the products and manipulating the market. Working as an aide to deputy agriculture minister and MP Thamanat Prompao, he was also arrested for inputting false information into a computer system about face mask sales.
The second suspect, a former candidate for the Paradonraphab Party, Anonvat Vorametchayangkoon, was arrested last week in connection with the case, along with 100 boxes of face masks. Anonvat claims he bought the masks from Phanyot for resale.
Now, police are seeking the operators of a Facebook page, "Mam Pho Dam" or "Queen of Spades," for defamation and spreading false information, after a complaint from Sornsuvee. The site admin has made a post on Thursday accusing the police of unfair treatment.
"Is this a reward for the risk I had taken? Do they really want to make me a culprit? I'm totally upset about this. Why go after me? Go after those who have cheated the country. Don't drag me into any dirty political games."
As of this morning the page has been shut down. An open message sent by the page's owner to PM Prayut Chan-o-cha via Thai Rath reads…
Dear PM Prayut,
This is Mam Po Dum, do you remember me? I was the admin of a small page, a page that you once commented was a good one that helped people for a long time. But now the "Queen" is in confusion, accused that our information is fake and I must reveal my identity. Instead of going after the people involved, just check their bank accounts, you will certainly find who you are looking for: "Boy."
He is an easy going guy and "innocent" then you allowed the authorities to attack him finding the details to find the missing face mask, all that 'Boy' did was post information on the page." Please inform your subordinate that the 'Queen' will not go to TCSD and use your full authority to make me go die instead for the accused. I think I should receive goodwill from the government because we were pursuing where the missing masks went, but it turns out that you want to summon me instead. Is this correct PM Uncle Tu? I will just leave it like this.
Thank you,
Mam Po Dum"
Police defended their investigation, describing it as "routine."
"The Mam Pho Dam page might think it's doing the country a good service but if damages another party with what could be false information, police also need to investigate this."
"We have relatively clear evidence that the page posted false information. The page reposted information from Sornsuvee, which is already known to be false. Therefore, the page is punishable under the Computer Crime Act."
The news was met with outrage from netizens who criticised police for prioritising a hunt for the whistleblower rather than the accused wrongdoers. The hashtag
#SaveQueenofSpades
soared to top trending on Thai Twitter last night.
"What! If the one who tells the truth is called a culprit, then where can I find justice in this country?"
A video supplied by Mam Pho Dam to Thai media (in Thai) can be seen HERE.
Meanwhile, yesterday a team of commerce officials and police raided a mask factory in Samut Prakan, just south of Bangkok, following a tip that it allegedly produced, sold or purchased masks without permission.
"The factory's executives will be charged with failing to inform the authorities about their costs and the location of their warehouses."
SOURCE: Bangkok Post | Khaosod English
Want more from the Thaiger family?
📱 Download our app on Android or iOS for instant updates on your mobile
📧 Subscribe to our daily email newsletter
👍 Like/Follow us on Facebook
🔔 Subscribe to or Join our YouTube channel for daily video updates
Americans in Thailand urge US to provide Covid-19 vaccines to citizens overseas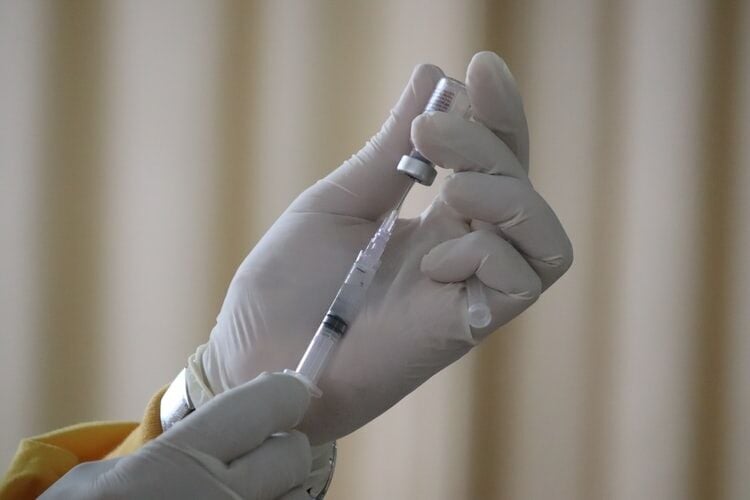 Thai officials say expats living in Thailand will be included in the government's mass Covid-19 vaccination plan, but exactly when that will be is still up in the air. With foreign embassies in Thailand clearly stating that they will not assist with providing citizens living overseas with vaccines, expats are relying on the Thai government.
A number of Americans are now urging the US government to provide Covid-19 vaccines to citizens living in Thailand. And with the recent outbreak linked to the more contagious variant of the virus, getting a vaccine in Thailand has become more pressing.
A "Covid-19 Vaccine Task Force" of Democrats Abroad Thailand members, as well as those from American organisations based in Thailand, is calling on the US government to deliver vaccines to citizens living in Thailand, chairperson of Democrats Abroad Thailand and a United Nations consultant, Paul Risley, told VOA.
"Americans who live abroad need to be vaccinated for the same reasons that Americans who live in the United States need to be vaccinated… Because it's the only way to stop Covid-19."
If an American were to travel back to the US for a vaccine, they would still need to stay in a hotel or certified facility for a 14-day quarantine at their own expense when re-entering Thailand. Along with getting together the required paperwork, they would need to go through numerous Covid-19 tests including before the flight, upon arrival and before being released from quarantine. The flights to and from the US can end up being more than 20 hours per trip and add up to thousands of dollars in travel costs.
For the vast majority of Americans in Thailand, flying back to the US is the only way to get vaccinated at the moment. The US Embassy in Bangkok says vaccines will not be provided for US citizens living overseas.
The Department of State does not provide direct medical care, including vaccinations, to private U.S. citizens abroad. We are committed to providing all possible consular assistance to U.S. citizens in need overseas, including by providing information on local medical resources when appropriate. Please follow host country developments and guidelines for COVID-19 vaccination.
At a recent Centre for Covid-19 Situation Administration meeting, a spokesperson for the Ministry of Foreign Affairs said "all people who reside in Thailand, regardless of their nationality, are eligible to receive the vaccine under the government's plan."
Mass vaccination campaigns are being rolled out in high-risk areas, such as Bangkok's Khlong Toey slum where a cluster of infections was reported, as well as Phuket and Koh Samui, tourist islands that are said to be of "economic significance." Health officials are trying to hit herd immunity on the 2 islands to reopen to foreign tourists.
Expats in Phuket who have a valid work permit can now register for a state Covid-19 vaccine. The registration must be under the company name and expats are told to have the company's human resources staff assist with the registration process.
While no official announcement has been made regarding expats in Koh Samui, some foreigners who work as English teachers on the island say they have received both doses of the Chinese-made Sinovac vaccine. Schools apparently helped with the registration process, but some teachers say they told to keep quiet about getting the vaccine. Some did not receive a vaccine certificate or any other documentation confirming that they are vaccinated against the coronavirus.
SOURCE: VOA
Want more from the Thaiger family?
📱 Download our app on Android or iOS for instant updates on your mobile
📧 Subscribe to our daily email newsletter
👍 Like/Follow us on Facebook
🔔 Subscribe to or Join our YouTube channel for daily video updates
Flight booking data shows vaccinations are key to rebooting travel globally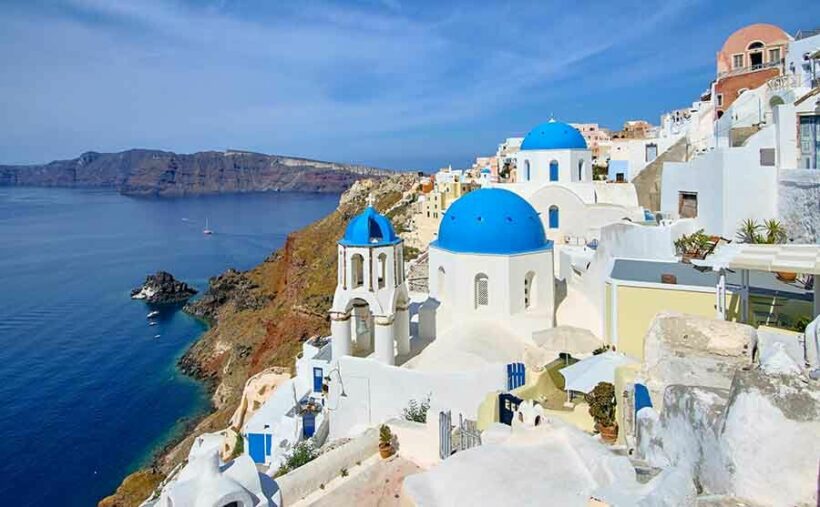 The latest findings from a research firm that analyses flight booking data confirms that vaccination is the key to rebooting international travel. The most recent research from ForwardKeys shows that destinations prepared to welcome vaccinated tourists have seen a surge in bookings.
In particular, Greece and Iceland, have had a significant uptake in inbound flights, while countries where mass vaccination is at an advanced stage, such as Israel, the US and the UK, have seen outbound bookings climb. They key point is that the world's travel and flight industries are looking to insist on proof of vaccination or vaccine passports for the right to get on an international flight or travel beyond their borders.
Like Thailand, Greece is highly dependent on international tourism. Anxious to revive its decimated economy, the country has announced that tourists who are fully vaccinated, who have a negative Covid-19 test result, or who have recovered from the virus, are welcome to visit. The result is that the country is now the most popular destination among those summer booking holidays from the UK. According to TTR Weekly, confirmed flight bookings between July and September are 12% above what they were at the same time in 2019.
A similar trend can be seen in bookings from the US to Iceland. In March, the Icelandic government confirmed that vaccinated arrivals would face no entry restrictions, which led to a surge in bookings. Flight ticket sales shot up to 158% what they were at the same time in 2019.
Olivier Ponti from ForwardKeys says there is a clear correlation between high vaccination rates and outbound travel. In Israel, which has now vaccinated over 60% of the population, bookings for European trips have reached 63% of what they were in 2019, while in the UK, where over 52% of people are vaccinated, bookings are at 32% of 2019 numbers.
"Vaccinations appear to hold the key to reviving international travel, as countries that make clear promises to welcome vaccinated travellers are being rewarded by strong surges in flight bookings. We see a revival of confidence in outbound travel from countries where there has been a successful rollout of Covid-19 vaccines too."
SOURCE: TTR Weekly
Want more from the Thaiger family?
📱 Download our app on Android or iOS for instant updates on your mobile
📧 Subscribe to our daily email newsletter
👍 Like/Follow us on Facebook
🔔 Subscribe to or Join our YouTube channel for daily video updates
National lockdown in Malaysia as Covid-19 infections surge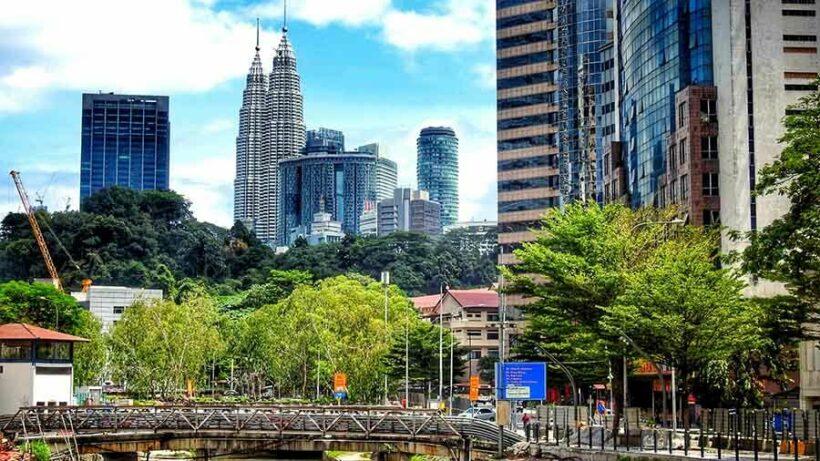 Malaysia has gone into full national lockdown amid a surge in Covid-19 infections, including highly contagious variants that are putting the healthcare system under pressure. According to Thai PBS World, the Malaysian PM, Muhyiddin Yassin, has announced a ban on social gatherings and inter-state and inter-district travel.
"Malaysia is facing a third wave of Covid-19 that could trigger a national crisis."
Schools and other educational institutions are shut, but Muhyiddin says some economic sectors can continue operating. The lockdown is in force until June 7, with the PM saying the presence of new and highly contagious variants that put pressure on the health system mean there is no other choice.
Malaysia has seen a spike in infections in recent weeks and has now reported 444,484 cases and 1,700 deaths. Yesterday, it reported 3,807 new cases. Last week, the country recorded its first case of the so-called Indian variant, or B.1.617.1, which was found in an Indian national at Kuala Lumpur International Airport. Malaysia remains under the state of emergency introduced in January to curb the spread of the virus.
SOURCE: Thai PBS World
Want more from the Thaiger family?
📱 Download our app on Android or iOS for instant updates on your mobile
📧 Subscribe to our daily email newsletter
👍 Like/Follow us on Facebook
🔔 Subscribe to or Join our YouTube channel for daily video updates