Back to school – Thai school kids head back to class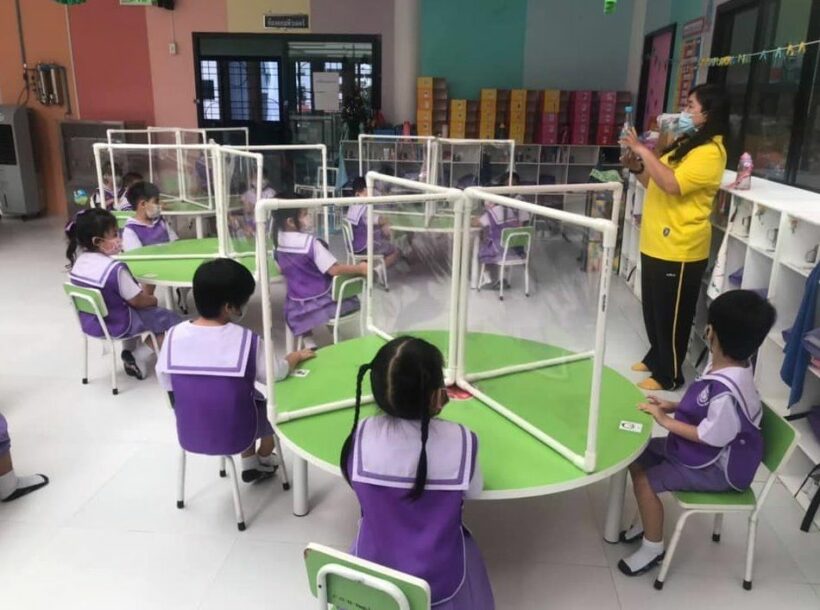 School's back. Thai school children are returning to their classes in school rooms around the country to be re-united with their teachers who have been just a thumbnail on a Zoom conference call for the past three months. The reopening of schools is nationwide, for all levels of public and private schools. Since mid-March, all schools in Thailand have been closed for classes as part of the government's efforts to battle the coronavirus.
One foreign English teacher, we'll call him 'James', teaches at a large public school in southern Thailand. He told The Thaiger that he's even more excited about getting back to school than the students.
"I'm very excited on my first day at school after the lockdown as we start the new normal schedule. Our school is conducting an odd/even numbers system. The students are given random numbers and the odd numbers come one day and the students with even numbers on another."
"The teachers on the gate were making sure that all the students are healthy and are taking preventive measures by checking the body temperature, providing hand sanitisers and making sure everyone is wearing a mask. All the teachers are making sure that the children are maintaining social distancing."
"There are signs all over the school reminding about preventive measures to take during this Covid-19 era. We're all hoping this 'new normal' will end soon and all the students can come to school together to study, and play with each other soon."
At the start of June, when Thailand started easing restrictions, teachers were asked to come back to many of the country's schools to prepare for the resumption of classes. Many had been doing online classes from home but have spent the last month continuing online classes from the schools and helping prepare the classrooms.
Floors of schools around the country will have new social distance markings and hand washing stations have been set up.
Meanwhile, the Ministry of Commerce is working with with manufacturers of school uniforms and back-to-school supplies to control prices and ease expenses during the economic recession. The program is aimed to assist up to 10.4 million families.
The 'Back to School' campaign is aimed at parents of school aged kids to reduce the cost of living as schools resume from today. Jurin Laksanawisit, Deputy PM and Minister of Commerce, says his ministry has spoken to manufacturers of school uniforms and school supplies to help reduce their product prices until July 15.
"The products will be sold at department stores nationwide. The campaign offers a discount of up to 80 percent on many items."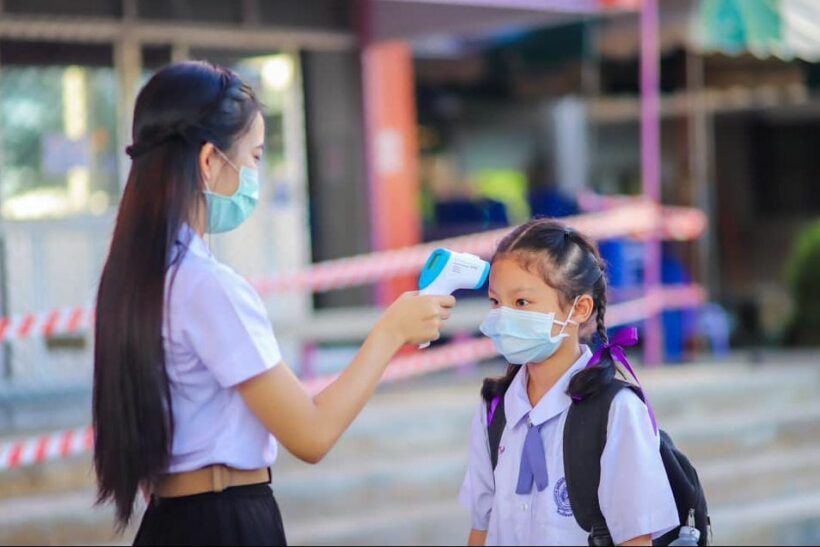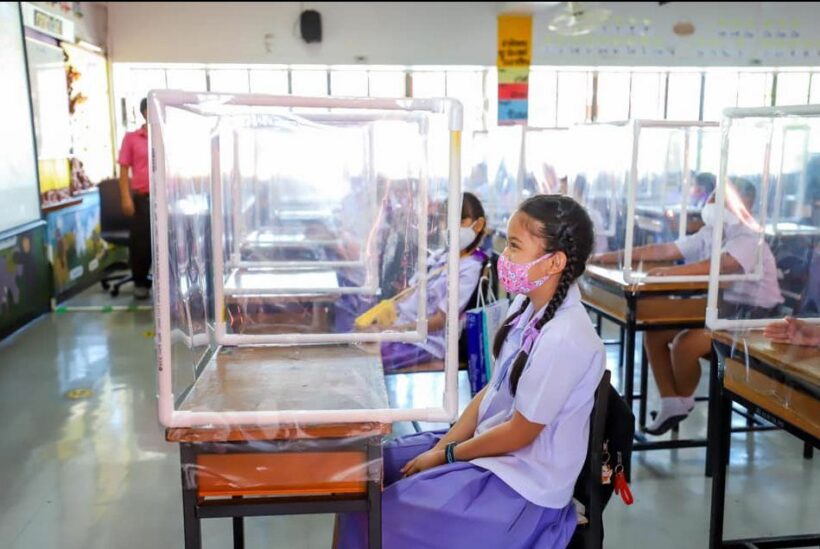 Keep in contact with The Thaiger by following our Facebook page.
Never miss out on future posts by following The Thaiger.
Thai army medic accused of injecting troops with fake Covid-19 vaccine during UN mission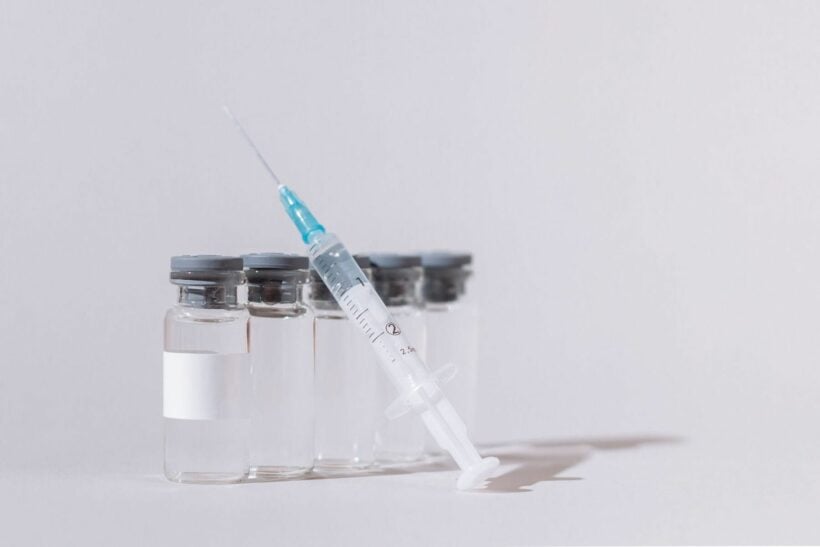 A medic for the Royal Thai Army was dismissed and his medical license revoked after injecting troops with fake Covid-19 vaccines during a United Nations peacekeeping mission in South Sudan. The "vaccine" was actually just water. The medic, who is also a lieutenant, apparently injected 273 Thai troops with the water shot and charged 607 baht, or around $20 USD, per injection.
A soldier noticed the bottles the medic was using for the injections were unlabelled. A superior then launched an internal investigation and found that the bottles were just filled with water. Under the UN's orders, the medic was dismissed and sent back to Thailand. His medical license was also revoked.
Thai media first reported the news, saying that a Thai army doctor at a South Sudan field hospital was suspended from duty due to an investigation into alleged fraud. The medic reportedly worked at the hospital from December 2019 to December 2020.
Following the news report, Thai Supreme Commander General Chalermphol Srisawat confirmed that a medic had been injecting troops with water and claiming it was a Covid-19 vaccine.
SOURCES: Thai PBS | Nation Thailand
Keep in contact with The Thaiger by following our Facebook page.
Never miss out on future posts by following The Thaiger.
Japan asks China to stop anal Covid-19 tests after travellers report "psychological distress"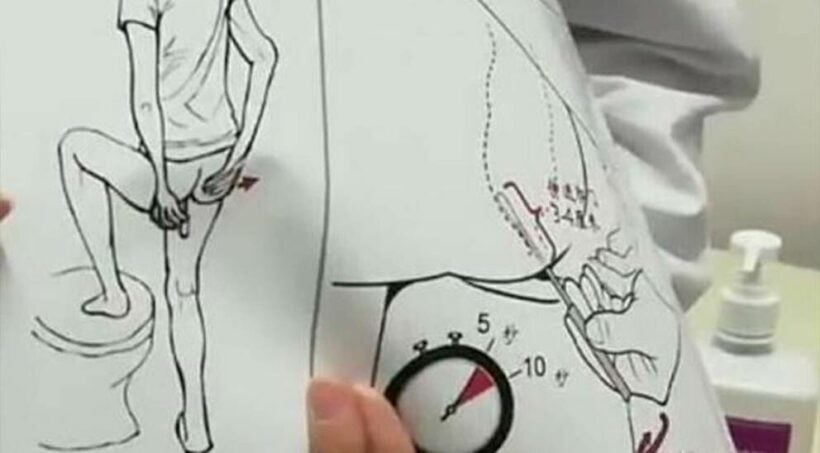 After complaints that China's anal swab Covid-19 test caused "psychological distress," Japan has asked China to stop using the new, much more invasive method of testing on Japanese citizens entering the country.
For the anal test, reportedly done on some travellers entering China from overseas, a 3 to 5 centimetre long cotton swab is inserted into the anus and gently rotated to collect the sample. While it's unclear exactly how many people have gone through the procedure, Chief Cabinet Secretary Katsunobu Kato says some Japanese citizens have reported mental discomfort after the test.
"Some Japanese reported to our embassy in China that they received anal swab tests, which caused great psychological pain."
The Japanese government made a request through the embassy in Beijing to stop using the anal swab test on Japanese citizens. Katsunobu says China has not yet responded to the request.
China started using the anal swab test in January. The anal tests are controversial with many experts backing the oral test as the most efficient way to detect a coronavirus infection.
SOURCE: BBC
Keep in contact with The Thaiger by following our Facebook page.
Never miss out on future posts by following The Thaiger.
Thailand considering vaccine passport policy in bid to revive international tourism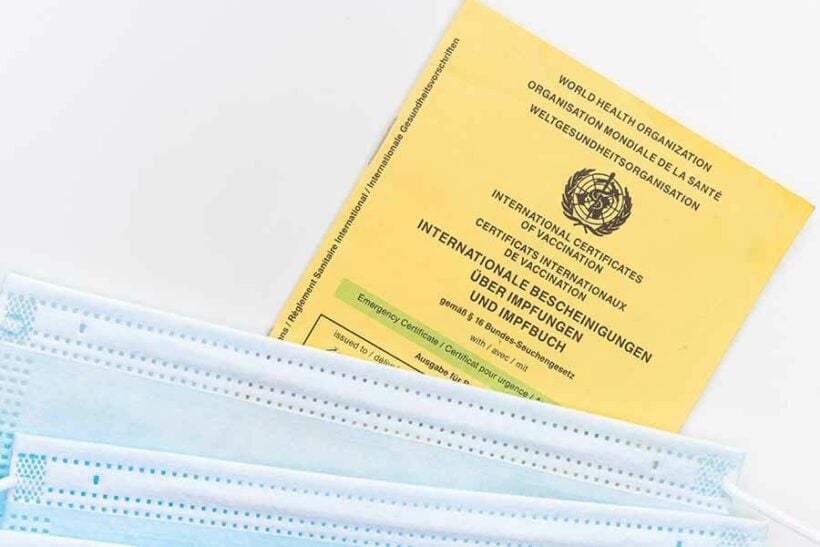 Thailand's Tourism Minister, Pipat Ratchakitprakarn, says he has asked the Public Health Ministry to approve a vaccine passport scheme aimed at reviving the devastated tourism sector. According to Pipat, the government is looking to the World Health Organisation to issue a statement on vaccine passports before it makes a decision on the matter.
The Tourism Minister adds that having a scheme in place that would allow foreign visitors to bypass quarantine could lead to 5 million tourists arriving in the Kingdom this year. Nation Thailand reports that the government's Covid-19 task force is also considering allowing quarantining tourists to leave their rooms after 3 days of self-isolation. Pipat predicts that the Russians could be first to return, with tour agents in Russia saying demand is high enough to support regular flights of between 300 and 400 passengers.
The ministry also hopes to deliver Covid-19 vaccines to the 5 major tourism provinces of Phuket, Surat Thani, Chon Buri, Chiang Mai and Krabi. The vaccines would be given to employees at alternative quarantine hotels. It's understood there are currently 58 alternative quarantine facilities across the 5 provinces, with over 6,700 rooms and 13,000 employees.
SOURCE: Nation Thailand
Keep in contact with The Thaiger by following our Facebook page.
Never miss out on future posts by following The Thaiger.