Rayong, Chon Buri (including Pattaya) and Chanthaburi face full travel restrictions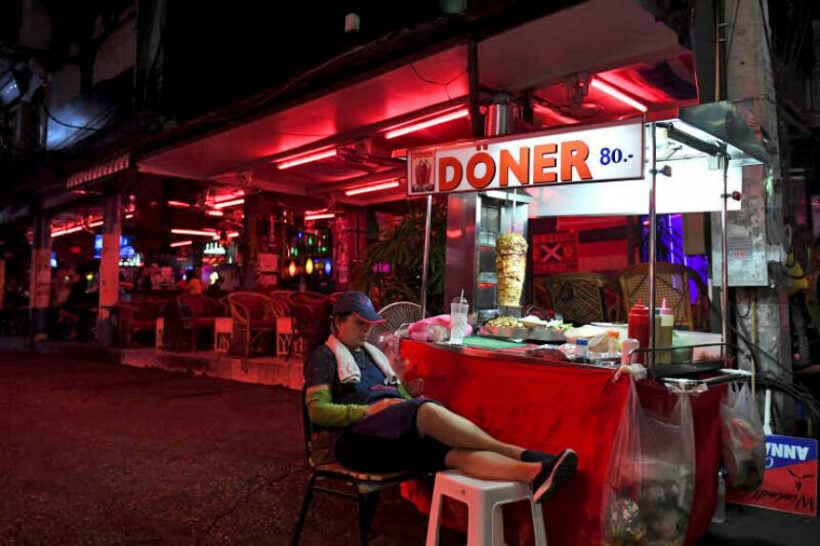 Rayong, Chanthaburi and Chon Buri (that includes Pattaya), could be facing a full lockdown as soon as tomorrow if a recommendation from the Ministry of Public Health is approved by the Centre for Covid-19 Situation Administration. The outbreak of new infections are almost entirely linked to illegal gambling dens, mostly in Rayong.
Thailand's Deputy Health Minister says the measure "is necessary" because the people considered "at risk" are concealing their involvement in activities and others are refusing to report to health officials for screening. Although the government has said they won't prosecute people over the illegal gambling, the promise hasn't convinced the patrons of the gambling dens to come forward.
It's proposed the more restrictive lockdown would run for 4 weeks in an effort to stop the flow of infected people in and out of the provinces.
The Minister claimed that 99% of the hundreds of Covid-19 cases emerging over the past week in the 3 provinces all are linked to illegal casinos in Rayong and Chanthaburi, saying that the gablers were lying to government contact tracers and failing to disclose their true movements out of fear of being prosecuted.
He said this had "crippled" the contact-tracing efforts and exacerbated the spread of Covid-19 across the provinces east of Bangkok, as well as other areas of Thailand.
"If the plan is approved, police or the army will block highways at the borders of each of the three provinces while local police would restrict access on surface streets."
As part of the efforts, checkpoint police will block all travel, in and out of the 3 provinces, who didn't have "urgent business" or their travel approved by the provincial government or CCSA. The checkpoints would be set up along roads linking the 3 affected provinces to Bangkok and other regions, including the Burapha Withi Expressway and a highway through Prachin Buri. Officials would also have checkpoints at all entry and exit points at the borders of the provinces.
Rayong and then Chonburi's Banglamung District, including Pattaya, were the first to implement strict business shutdowns following the outbreak that kicked off in Rayong's illegal gambling dens.
The Minister's proposal, as go now, is just that, but is likely to spark panic and some exodus of people out of the Eastern provinces as they return to their homes, potentially spreading the virus further.
If approved, the measures will likely be introduced at the conclusion of the New Year long weekend. The announcement didn't mention if the U-Tapao Airport would also be closed or not.
The proposed additional restrictions on travel in and out of the 3 provinces has NOT been enacted at this stage.
Pattaya, surviving on some weekend traffic and the extra long weekends the Thai government has added, will be challenged further by a 28 day lockdown. Restrictions are already place in Banglamung and Pattaya. There is currently no curfew in place.
Service venues closed, including bars, nightclubs, karaokes, massage parlours, etc
Restaurants take away only. No dine-in service
Shopping centres, retail, etc closed except for supermarkets, pharmacies, banks, hardware and construction stores, mobile phone shops and electronics. All non-essential sops closed, like clothes, etc
Supermarkets may sell only essential items like food
All educational places closed, nurseries, child care centres, schools, learning centres, vocational schools, private tutors, etc
Leisure locations, like bowling, movie theatres, water parks, tourist attractions, etc. closed
24 hour convenience stores must be closed from 10pm to 5am
Restaurants in hotels can stay open, however can only serve hotel guests
Public swimming pools closed
Amulet stores, religious artifact stores, temple stores closed
Pool, snooker parlours closed
Gyms, fitness closed and similar establishments
Internet and game cafes closed
Close massage shop, spas, beauty clinics
Public parks, exercise areas, playgrounds and any place where people gather closed
No parties or gatherings at all, even at private residences
Beaches were not specifically covered in the order
The proposal does not include an alcohol sales ban
Keep in contact with The Thaiger by following our Facebook page.
Never miss out on future posts by following The Thaiger.
Pattaya hotels want official closure order to get unemployment benefits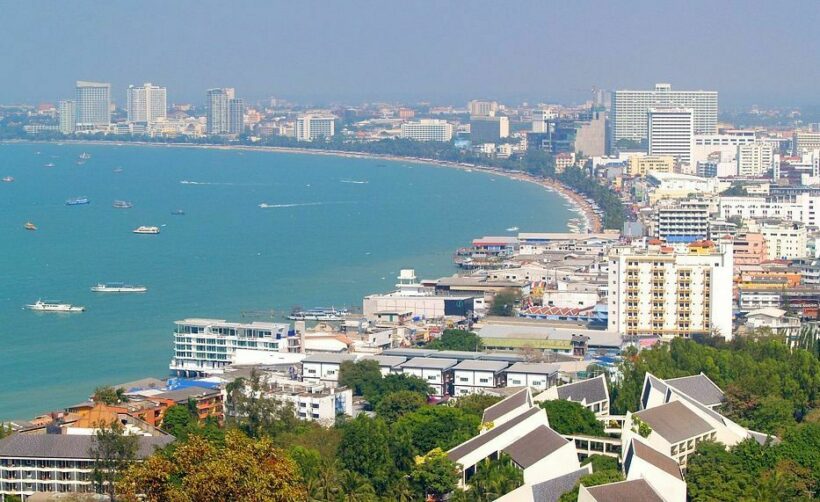 Pattaya hotels and tourism businesses want to close… just temporarily until the Covid-19 situation improves, but they say an official closure order needs to be issued by the Chon Buri governor so employees can claim unemployment benefits.
The hospitality and tourism industry in the 5 highest risk red zones (the coastal provinces Chonburi, Rayong, Chantaburi, Rayong, Samut Sakhon, and Trat) has been battered by strict restrictions.
Only essential travel is allowed in and out of the 5 provinces, taking a toll on hotels in the area with occupancy rates nearly at zero.
The governor in neighbouring Chantaburi recently ordered hotels in the province to temporarily close. Many representatives of Pattaya hotels suggest the Chon Buri governor issue a similar order which would allow employees to be eligible for unemployment benefits to help them during the Covid-19 crisis.
Pattaya City Mayor Sonthaya Khunpluem says he referred the proposal to the Provincial Communicable Disease Committee, which the Chon Buri governor chairs.
He adds that the proposal must be considered carefully because there are about 80,000 employees in the sector and the closure of all hotels will have widespread consequences.
SOURCE: Thai PBS World
Keep in contact with The Thaiger by following our Facebook page.
Never miss out on future posts by following The Thaiger.
Chon Buri announces a list of 2 Covid-19 hotspots, visitors are urged to get a virus screening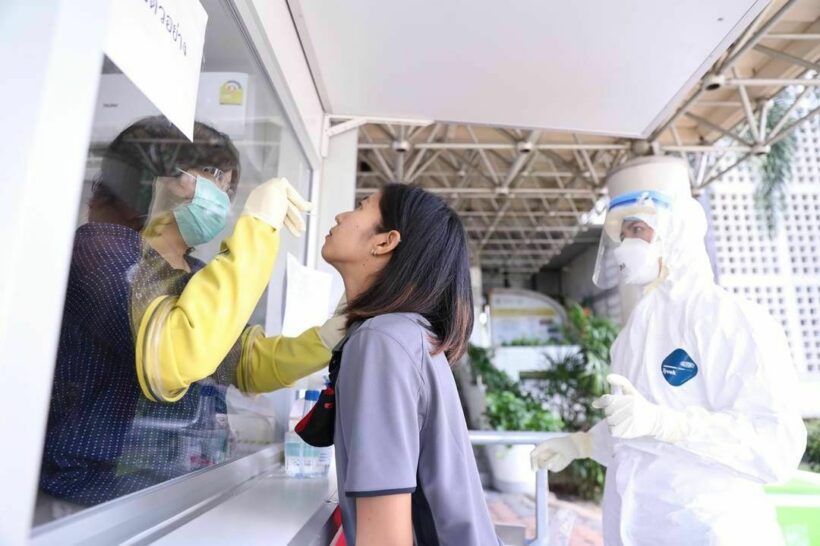 Chon Buri Provincial Health Office is urging people who visited 27 Covid-19 hot spots in the province between December 20 and 31 to get a test at their local districts. Those who have outstanding Covid-19 symptoms after visiting the listed venues are also asked to report to the district public health offices they live in.
Here's the list…
James Boy Pub and Karaoke, Sri Racha district
Satang Pub, Sri Racha
Sense of the Sea bar, Bang Lamung
Spicy restaurant, Sri Racha
Flower Snack Japan shop, Sri Racha
Brewery 90 Sriracha, Sri Racha
Orange Bar Amata Nakorn, Muang Chonburi
Cool Club restaurant, Sri Racha
Halem Snack Japanese shop, Sri Racha
Bar Snack shop, Sri Racha
Midori Snack, Sri Racha
Pa Dang Beer Brewery, Sattahip
Mountain Bar and Bistro restaurant, Sattahip
Nuu Mai Deu restaurant, Sri Racha
Kiss Snack bar, Sri Racha
Hops Bar Pattaya, Bang Lamung
OPPAI Snack shop, Sri Racha
SANKYU39 Bar & Bistro, Sri Racha
48 Bar, Sri Racha
Friend Zone club, Bang Saen
BUZZED BAR, Sri Racha
MEETING CLUB, Sriracha
Differ Club Pattaya, Bang Lamung
Lan Lom restaurant, Sri Racha
Snooker club near Brewery 90, Sri Racha
Plearn Bar 168 restaurant, Sattahip
UPDATE:The Thaiger received a message from one of the originally listed cafes in this story clarifying that their establishment was NOT infected with Covid-19. "I am the owner of De Florist Cafe, it is not reported to be infected with COVID 19, that is another cafe'".
The Thaiger apologises if an error has been made in the reporting of this list.
Contact of public health offices in Chonburi's districts.
Muang Chon Buri District Public Health Office at (038) 282148
Sriracha District Public Health Office at (038) 322503
Sattahip District Public Health Office at (038) 245330
Bang Lamung District Public Health Office at (038) 221925.
Currently, Chon Buri records 10 new cases, bringing total to 630 cases in the second wave of the outbreak.
SOURCE: Nation Thailand
Keep in contact with The Thaiger by following our Facebook page.
Never miss out on future posts by following The Thaiger.
Chon Buri governor urged to order hotels to close so staff can collect social security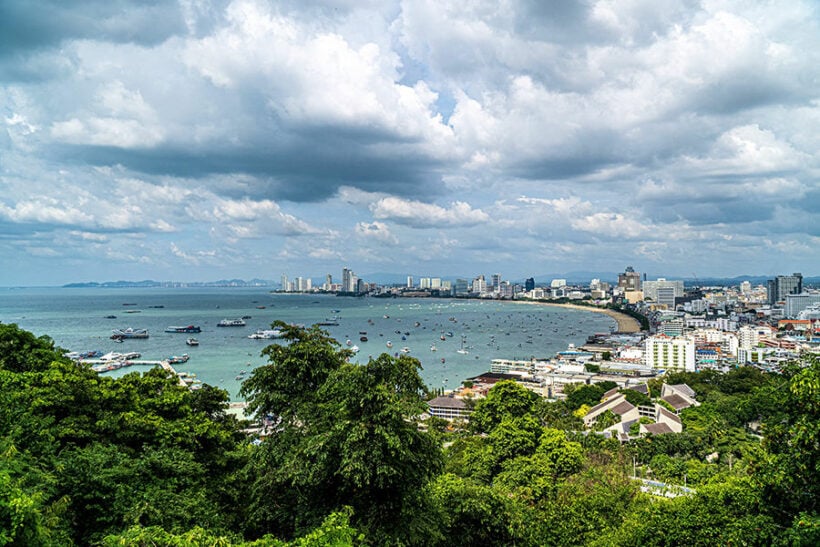 The Eastern Hotel Association is urging the governor of Chon Buri to order all hotels in the province to close, so that staff can be eligible for social security payments. Prien Sae Ku, president of the EHA, says that as the province is currently considered "high risk" and people from other provinces are unable to enter without just cause, hotels should be closed until the situation improves, as was done last year. He says the forced closure of Chon Buri's hotels would make staff eligible for government benefits, pointing out that the neighbouring province of Chanthaburi has ordered hotels to close for this reason.
Employees affected by workplace closures due to Covid-19 are eligible to receive 50% of their daily salary from the government. However, The Pattaya News reports that there is currently no such assistance on offer to casual workers impacted by the resurgence of the virus.
Prien says the average hotel worker would receive approximately 7,500 baht a month if hotels were forced to shut their doors. Many have done so of their own accord, due to occupancy rates in Pattaya and Chon Buri being practically at zero as a result of the current restrictions on entry to the province. The EHA says its member hotels are very reluctant to let staff go and would prefer to be in a position to keep them on. Some are already helping workers by providing them with free rooms and food.
The deputy governor of Chon Buri, Naris Niramaiwong, has confirmed receipt of Prien's proposal and says he will review it with the governor.
SOURCE: The Pattaya News
Keep in contact with The Thaiger by following our Facebook page.
Never miss out on future posts by following The Thaiger.