10 new coronavirus cases in Phuket today (Sunday)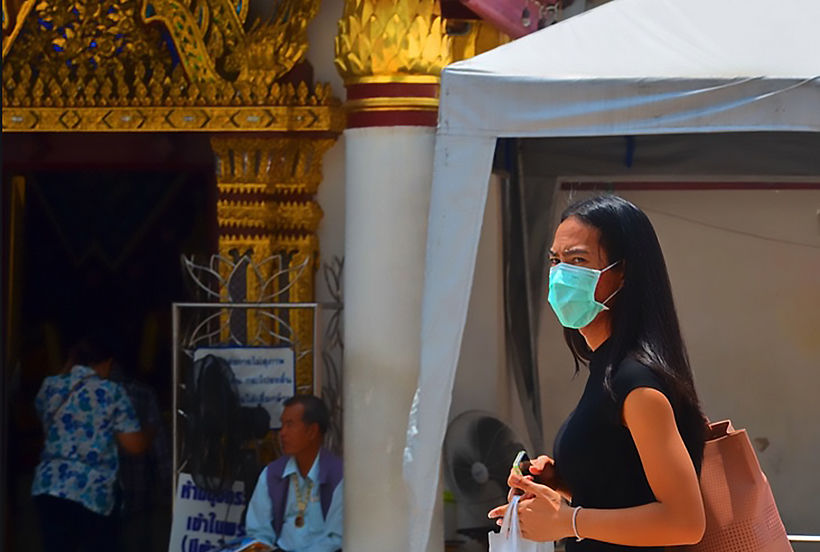 The island of Phuket in Thailand's south has reported 10 new Covid-19 coronavirus cases today (Sunday), bringing the total to 119. Today's new cases aren't all in Patong, as has been the trend over the past week, with new cases being reported in Bang Tao, just north of Surin Beach area.
Among the confirmed cases announced today are six members of the same family that live in the Bang Tao area.
Due to the high number of cases originating in the island's Patong entertainment district, the whole seaside town has now been officially locked down as of today, with checkpoints on all roads going in or out (more info below).
Details of the new case…
Case 110: A 40 year old Swedish man, arrived in Phuket on March 13 with his wife, who was confirmed as case 77 on April 1. 7 people are considered at at high risk and are being sought by authorities (NOTE: There are conflicting reports on this case's age and gender).
Case 111: A 29 year old Thai woman, a maid, the wife of confirmed case 41, an Italian who works in Bangla. She fell sick on April 2, 2 people are considered at high risk.
Case 112: A 55 year old Thai woman, also a maid, the wife of case 94. 2 contacts at high risk.
Case 113: A 29 year old Thai man who works at a Patong hotel, the same hotel where Case 58 was confirmed. He became sick on March 22, 6 people are at high risk.
Case 114: A 23 year old Thai woman who works in the same restaurant as case 92. She fell sick on March 29, 5 are considered at risk.
Case 115: A 38 year old Thai man who works at a Patong shopping mall. He had close contact with case 48, and fell sick on March 25. 9 are at high risk.
Case 116: A 27 year old Thai man, a welder in Bang Tao in Thalang, the son of case 94, also a welder. They work and live together. Though he shows no symptoms, 2 people are considered at high risk.
Case 117: A 32 year old Thai woman who works at a local shop, also in Bang Tao. She's the daughter of case 94, who lives nearby. She became sick on March 30, 4 people are at high risk.
Case 118: A 28 year old Thai woman, a maid, another daughter in law of case 94, with whom she lives. She too shows no symptoms, but 2 people are considered at high risk.
Case 119: A 74 year old Thai woman who works in a local Bang Tao shop, the grandmother of case 94, who also lives nearby. She became sick on April 3, 8 people are considered at high risk.
The current Patong 'lockdown' has been imposed to to control the spread of the Covid-19 virus, according to the directive.
"Therefore we will prohibit people from entering or leaving the area, except for the transportation of essential goods, LPG gas, medical supplies, emergency response teams and ambulances, public servants, parcel deliveries and publications."
The directive is in place from April 5 until notified.
Speaking to a couple of locals this morning they said they hadn't been advised by anyone and were confused about the news. One told us he'd been walking his dogs on the beach this morning and didn't run into any police. A local policeman in the town says he has been lining up for testing at Patong Hospital and that the streets are mostly deserted. Another expat said that they'd heard yesterday there might be a closure of the roads on Tuesday and was surprised to wake up this morning to see the town was in official 'lockdown'.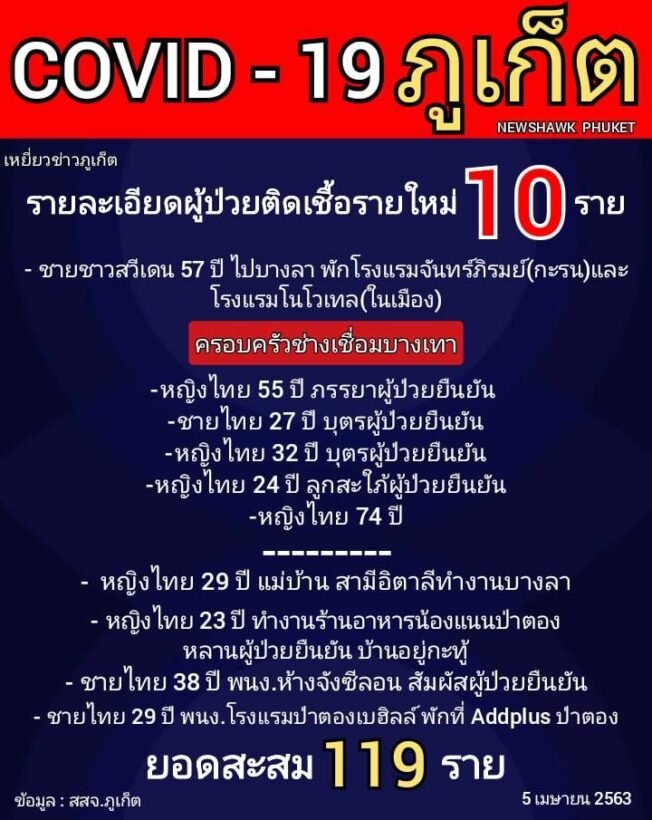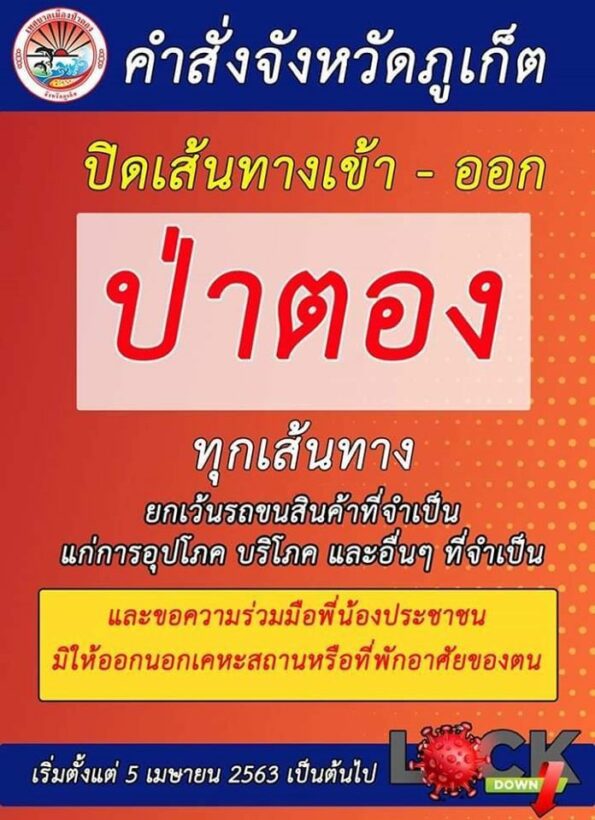 Keep in contact with The Thaiger by following our
Facebook page
.
5 Thai students test positive for Covid-19 after returning from Saudi Arabia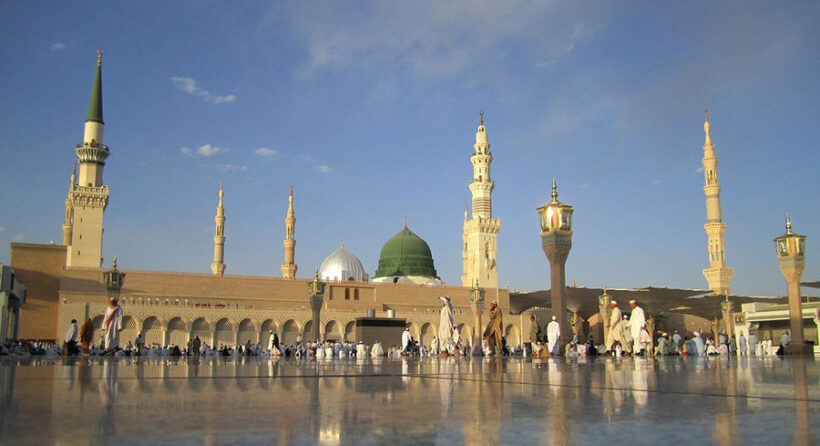 5 students, who returned to Thailand from Saudi Arabia via Malaysia, have now been confirmed as being infected with the Covid-19 virus. The students are part of a group of 39 returning citizens who arrived back in the country via the Padang Besar road checkpoint at the Malaysian border.
All 39 are reported to be in mandatory state quarantine at hospitals in the southern provinces of Songkhla, Yala and Pattani. While most are students who were studying under scholarships provided by the government of Saudi Arabia, Thai PBS World reports that 2 of the repatriates are a woman and her 14 month old baby.
A further 6 Thai nationals attempting to return from Saudi Arabia failed the health checks and were refused permission to travel. Thailand has strict fit-to-travel documentation required for all Thai citizens returning to the Kingdom. They are also required to go into mandatory 14 day quarantine when they arrive, no matter where they are returning from.
SOURCE: Thai PBS World
Keep in contact with The Thaiger by following our
Facebook page
.
Bank report predicts extended timeframe for Thai tourism recovery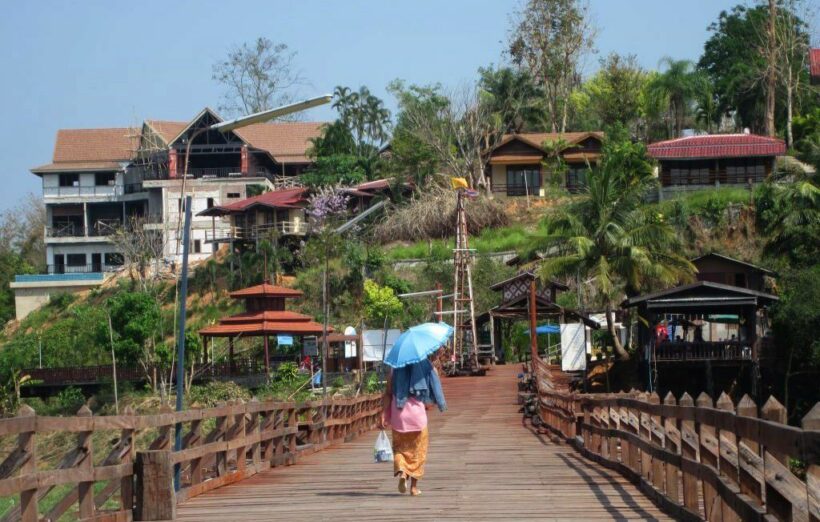 As the severity of the current situation facing Thailand's lucrative tourism industry starts to sink in, Kasikorn Bank Research Centre have released a report with some stark predictions.
Thailand's tourism and hospitality industry faces losses of 1.69 trillion baht in 2020 and recovery "may not be clearly evident" next year. The report also foreshadows strict 'new normal' procedures as government measures will control the entry and exit of foreign tourists, actually all foreigners, to prevent further outbreaks of Covid-19.
It has been clear, as restrictions continue whilst the number of new daily cases hovers in single-digits, that Thailand will paint itself as the zero-risk destination. Exactly how that may unfold, and the list of restrictions imposed, has not yet been announced. But the immigration doors are unlikely to be thrown open any times soon.
"Even in 2021, recovery will probably not return. Therefore it will be a difficult period for businesses in the chain of the tourism sector."
"Until a vaccine is found, tourism and hospitality operators will need to adjust their services and the content they offer to ensure they deliver safe distancing and comply with strict health measures."
The research paper goes through a number of other key points…
• Health regulations will dictate the travel experience
• Touch-points will have to be removed as much as possible
• Safe distancing will need to be practised at popular tourist spots as well as when travelling or staying in hotels or transferring to and from airports
Tour operators face the challenge of offering safe bus transportation throughout Thailand guaranteeing social distancing, which will be required on all transfers. This will increase the cost of transfers and tours, and more buses will be required to transfer tour groups.
For tour groups visiting water or theme parks, flower gardens and museums will need to be carefully managed to prevent further Covid-19 outbreaks.
Even on planes, the option to reduce passenger load, in efforts to impose socially-distant seating, will make it impossible for airlines to operate profitably unless air fares prices substantially increase.
The entire tourism supply chain will be radically different if the 'risk-free' Thailand model is to be rolled out effectively. The report suggests that hotels will be invited to join certification schemes.
Tourist-fed economies like Pattaya, Phuket and Koh Samui will be the hardest hit and have a number of years ahead with a long timeframe for recovery reaching beyond the end of next year.
Keep in contact with The Thaiger by following our
Facebook page
.
3 quarantined returnees confirmed with Covid-19 in Thailand (May 26)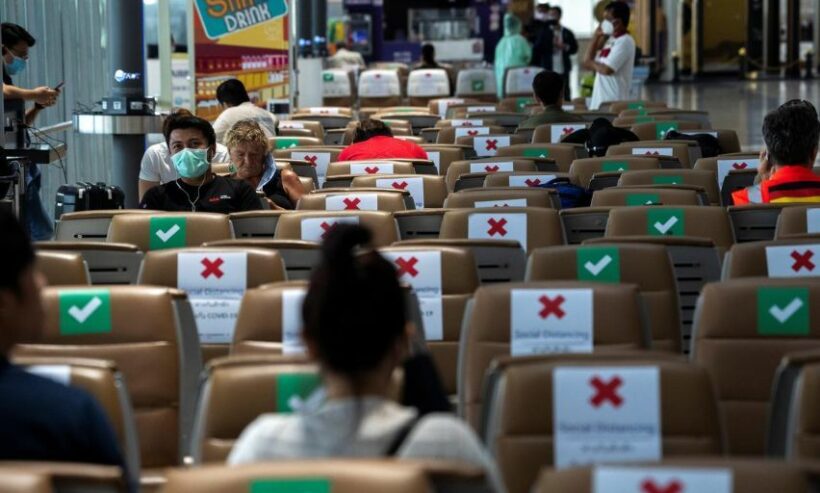 Today, in the Centre of Covid-19 Situation Administration's daily press conference, Dr. Taweesilp confirmed 3 new cases of coronavirus in Thailand, of which all were recorded as quarantined overseas repatriates. This brings Thailand 's total of confirmed Covid-19 cases to 3,045. The death toll remains at 57 fatalities with no additional deaths reported today.
Dr. Taweesilp says from the new cases all 3 patients either had mild symptoms or were asymptomatic. They are all in quarantine and under supervision.
"The first case is a 51 year old Thai masseuse, who had previously returned from Russia on May 12 and was quarantined in Chon Buri province. She had no symptoms but tested positive for the disease yesterday."
"The two others are Thai men who returned from Kuwait on May 24 after a business trip and were quarantined in Samut Prakan province. They were coughing and tested positive yesterday."
Of the total accumulated cases, 2,929 have recovered, including 1 patient who was released in the past 24 hours and 59 patients remain in hospitals.
Dr Taweesilp said that, in the past 4 weeks, in most of the country (65 provinces), no new Covid-19 cases have been recorded.
"The situation is improving thanks to public cooperation. Now we are heading towards the third stage of easing business and activity that were closed during lockdowns. It is likely to cover some higher-risk businesses and activities. They may resume with strict disease control measures."
Chonburi, where Pattaya is located, has had no new confirmed cases in over a month. Phuket has also reported 0 new cases today but with 9 patients still receiving medical care.
SOURCE: The Pattaya News| Bangkok Post
Keep in contact with The Thaiger by following our
Facebook page
.