"Thailand Travel Shield" insurance scheme to continue – TAT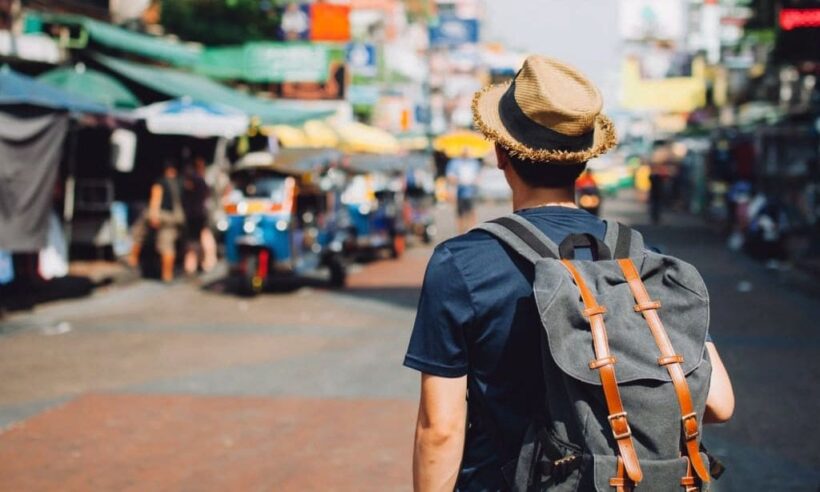 The TAT (Tourism Authority of Thailand) says that the Thailand Travel Shield insurance project will continue. The service provides online travel insurance for foreign tourists.
Reported in Phuketify, TAT Governor Yuthasak Supasorn, says that the TAT had initiated the creation of the Thailand Travel Shield project as a local insurance scheme alternative back in July 2014.
"This year marks the fifth anniversary of our travel insurance initiative to ensure that travelers enjoy the utmost travel experience during their visit to Thailand. The project forms part of a concerted effort by the Thai government, our team at TAT, relevant authorities and the private sector to ensure the safety and security of both tourists and residents."
The announcement for the continuation of the five-year Thailand Travel Shield insurance project was made at a press conference in Bangkok last week.
Travelers planning a trip to Thailand can continue to buy the Thailand Travel Shield's insurance coverage online HERE. Available in English and Chinese, the platform allows several payment methods including credit card, debit card, Union Pay and AliPay, with the insurance policy being sent instantly to the insured via email.
Visitors taking the Thailand Travel Shield insurance scheme will be covered once they pass through the immigration until they leave the kingdom. In case of emergency, they can take advantage of the 24 hour emergency assistance by Allianz Global Assistance with staff who are able to speak 40 languages plus an access to more than 300 hospitals across Thailand.
These travel insurance policies provide instant coverage up to the value of one million Baht for the packages starting at 400 Baht for 1-7 days, and up to the value of two million Baht for the packages starting at 950 Baht. The period of coverage ranges up to 60 days, but it can also cover visitors making annual trips to Thailand.
SOURCE: Phuketify.com
Keep in contact with The Thaiger by following our
Facebook page
.
Bangkok braces for Black Lives Matter rally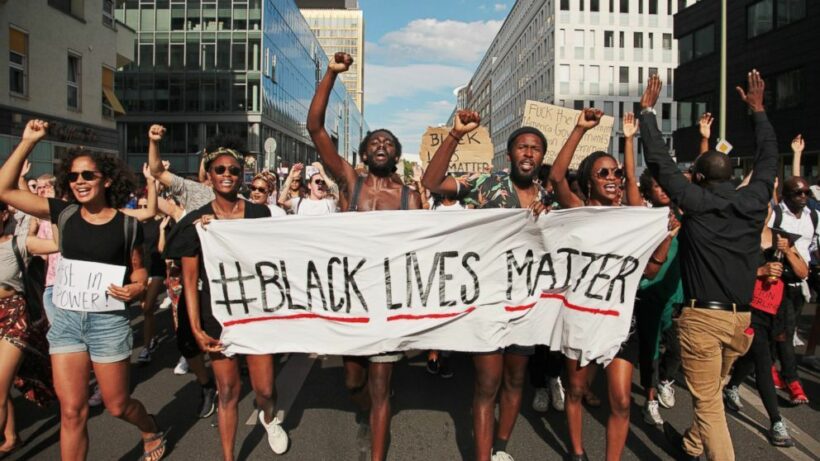 The death of black American George Floyd at the hands of police burgeoned into a storm of protests reaching across the globe; one that will reach Bangkok this weekend. The vast majority of demonstrations over the past 8 days in the US have been peaceful, but some have turned violent and curfews have been imposed after looting in a number of US cities. "Justice for George Floyd (Peacefully Paying Our Respects)," a rally in support of the Black Lives Matter movement, is expected to be held Sunday from 1pm-3pm at a location to be confirmed.
Attendees are encouraged by the event's organisers to wear black, wear masks, bring signs and practice social distancing. The event was announced Tuesday, and more than 800 people have so far expressed interest. Reached for comment this afternoon, organisers said the event is more likely be held "virtually". Public assembly is currently banned in Thailand under the Emergency Decree enacted to fight the spread of Covid-19.
Thailand, which has its own history of police brutality, denied using using that decree last month as a pretext to quash an anti-government rally.
New charges have been announced against all of the sacked US police officers present at George Floyd's death in Minneapolis, Minneota. The charge against the officer who held his knee on Mr. Floyd's neck, has been elevated to second degree murder. 3 other officers, previously uncharged, now face counts of aiding and abetting murder.
SOURCES: Coconuts Bangkok | BBC
Keep in contact with The Thaiger by following our
Facebook page
.
TAT will use domestic tourism as dress rehearsal for international returns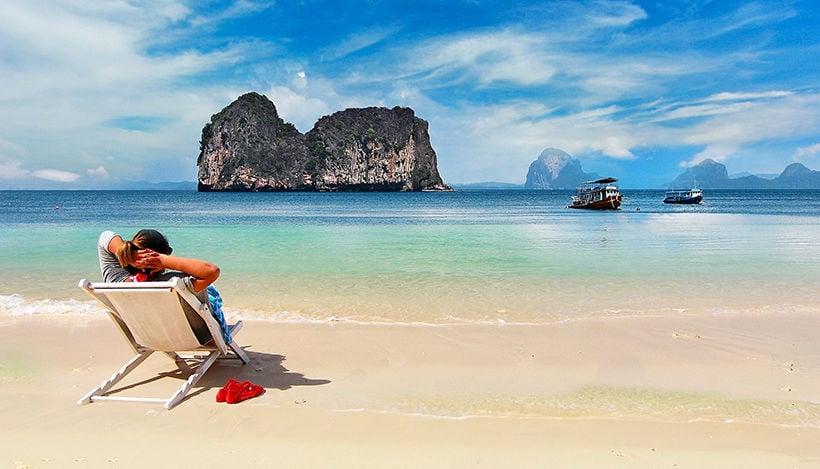 "…the tourism sector will continue to be stifled by disease control measures until a Covid-19 vaccine is developed."
Due to the current ban on international arrivals, extended several times and now in effect until at least July, the Tourism Authority of Thailand has created a strategy to support domestic tourism and "learn from the experience", as it eases into the inevitable challenge of luring back international tourists.
In a feature posted on its website earlier this week, the TAT said it had identified some basic truths; one of them being that the tourism sector will continue to be stifled by disease control measures until a Covid-19 vaccine is developed.
"This will affect and change all behaviour and patterns of traditional travel and tourism activities starting with the aviation experience."
The agency predicts that only the strongest people will travel as tourists focus more than before on their health and safety. The so-called "new normal," which is actually highly abnormal for Thai tourism, will concentrate on less travel, smaller gatherings and avoiding crowds. This is the opposite of what made Thai tourism the success it was before the pandemic… group tours, especially from China, festivals, large scale events, and a massive nightlife and entertainment industry (with all the related health risks), gave the country 39.8 million tourists last year. This year the kingdom will be lucky to attract a third of that number, and that's supremely optimistic given the current risk-averse Thai government.
Both mainstream and niche markets will be evaluated for opportunities, but Thailand's tourism industry is highly dependent on international arrivals, and it will ultimately be consumers who decide if and when they're comfortable travelling overseas.
Visitors to Thailand, as of now, are required to obtain a fit-to-fly medical certificate and medical insurance cover, that includes Covid-19 treatment, valued at 100,000 US$ (3.1 million baht). Only people with current work permits or an 'urgent' need to return, are considered for possible re-entry at the moment.
Here are some more considerations that may be imposed, according to the TAT…
• The number of tourists will be limited to avoid congestion
• Once landed in Thailand, tourists will be required to undergo a Covid-19 rapid screening process for reconfirmation, and then depart to a sealed area resort location, most likely islands, without any stops
• The swab tests are not 100% reliable and require 6-12 hours for processing, which might not be practical for airports to manage
• Financial support will have to be extended to airlines and tour operators to use in public relations and tourism marketing campaigns
While in Thailand, tourists will have to install and use the Thai Chana tracking application on their smartphones when travelling in and out of sealed areas. Basically the focus will be on high-end international tourists who can afford the expensive medical insurance and are prepared to be transported to a "bubble" in a beach resort.
The TAT also floated the idea of a tax for outbound Thai tourists to support domestic tourism, while exempting visa application fees at Thai embassies and consulates in other countries, including visa-on-arrival fees. This move would require a compensation budget for the Ministry of Foreign Affairs and the Immigration Bureau's lost revenue.
(Bottomline: If these measures are to be rolled out there are very few tourists who will be inclined to jump through the hoops and then be 'imprisoned' in a location for the duration of their stay. The TAT also foreshadows the idea of a 'vaccine stamp' where people without a Covid-19 vaccine wouldn't be allowed to enter the country – The Thaiger)
SOURCE: TTR Weekly
Keep in contact with The Thaiger by following our
Facebook page
.
Internet scam offers dodgy amulets for lottery wins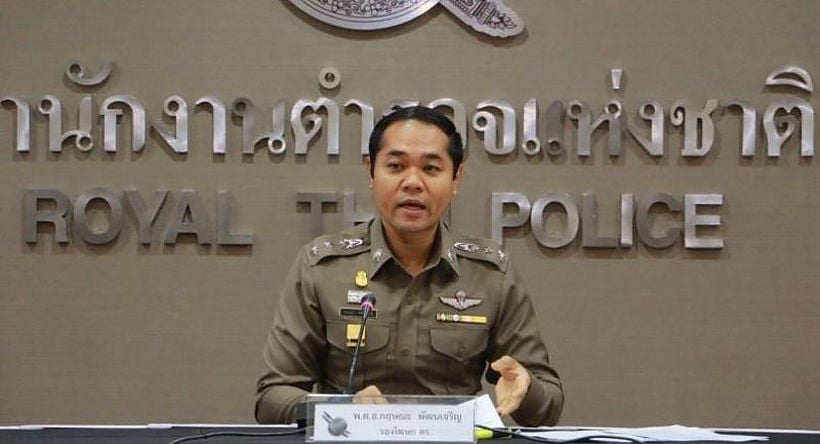 Police are warning of new internet scam offering lucky amulets to guarantee lottery success, claiming, falsely, that they've had helped celebrities win the lottery multiple times. The announcement from the deputy spokesman for the Royal Thai police yesterday.
"Investigation officers have looked into this matter and found a group of people who offered to buy lottery tickets after they had won the prizes in the latest drawing, so that they could take a picture and post on social media claiming it was won by celebrities. Such an act is a violation of the Computer-related Crime Act of 2007."
The Act says that those who key into a computer system distorted or forged information or data, in a manner likely to cause damage to another person or the public will be subject to imprisonment of up to 5 years and/or a fine of up to 100,000.
"Lottery is a game of chance with no way to guarantee success, therefore people should consider carefully before buying anything that claims to bring luck to the owner. If you were damaged by, or have information regarding this kind of internet scam, please contact Police Cyber Taskforce hotline at 1599, 1155 or 191."
Amulet scams have been a popular inhabitant of the top ten local scams for Thais. THIS is from a temple in Phuket that was ripping off Chinese tourists selling off cheap plastic amulets for exorbitant prices with promises of 'lucky' or 'magic' powers.
SOURCE: Nation Thailand
Keep in contact with The Thaiger by following our
Facebook page
.