Nude couple pictured on top of Egyptian pyramid sparks investigation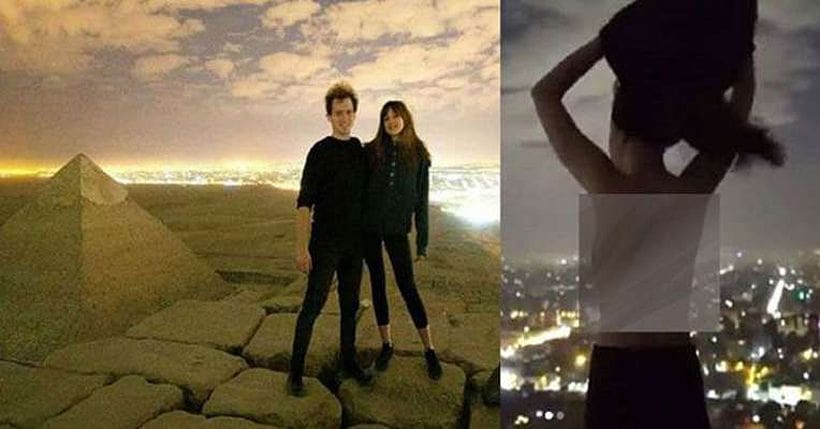 "Climbing pyramids is illegal in Egypt, with critics saying the incident shows a disregard for the nation's laws and its conservative society."
The question of tourists and their behavior at national monuments and popular sites comes up again today. This time in Egypt…
Read the report HERE.
"A video that shows a foreign couple in a naked embrace at the summit of the Great Khufu Pyramid of Giza is sparking reaction among Egyptians.
The three-minute video recorded at night shows a man and a woman scaling what appears to be the Great Pyramid of Giza with the skyline of Cairo in the background. When they reach the top, the video shows the woman taking off her shirt and finishes with a still image of them in a naked embrace.
Minister of Antiquities Khaled al-Anani called it a violation of public morality, and said the incident and the video will be investigated by the attorney general."
It's happened often enough in Thailand where locals believe that foreign tourists have 'defiled' their monuments with poor behaviour. The incidents are often innocent affairs where tourists have climbed over something the locals perceive as sacred, all the way to posing with their naked butts in front of famous temples.
Read about that fiasco HERE.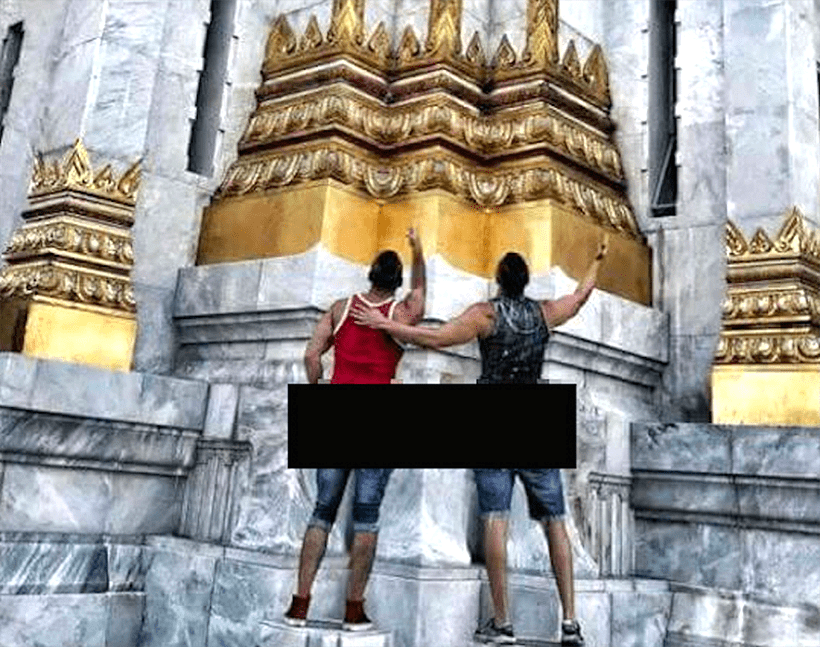 Or a more recent example in Chiang Mai HERE.
Or this one in Ayutthaya HERE.
How can tourists know exactly what is expected of them at some of these monuments? Is it the responsibility of local authorities to alert foreign tourists about expected behaviour? In some case it may not be 100% clear about what is, and what isn't, allowed.
Share your thoughts on our Facebook post about the topic HERE. You haven't 'liked' our Facebook page? Make sure you do when you're there and keep up-to-date with what's happening in Thailand.


Looking to jettison some items before jetsetting away or chartering a yacht? Look no further than Thaiger Classifieds where you can find and post items, work, property and more for free.

Read more headlines, reports & breaking news in Chiang Mai. Or catch up on your Thailand news.
Experience the creative vibe during Bangkok Design Week with Airbnb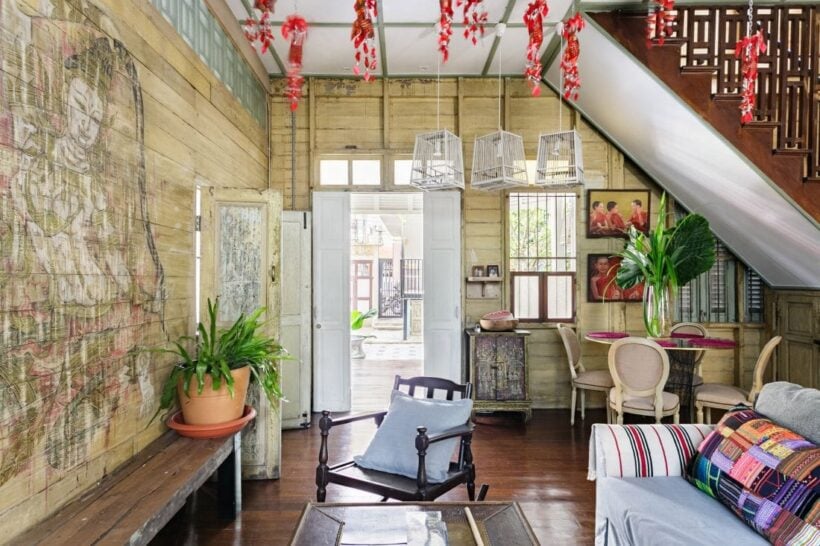 Thailand is a hub of creativity; a country filled with artisanal culinary gems and art galleries that boasts creativity and innovation allowing cultural tradition to sit comfortably alongside the embrace of new ideas. Thailand never tires, and Bangkok remains popular, with Airbnb seeing an influx of guests during festivals and events such as Bangkok Design Week, which returns for its second year from January 26 – February 3.
The creative economy is thriving worldwide and in Thailand Airbnb have seen a clear synergy between the creative and sharing economies with recent Airbnb data showing there are 2,000 passionate Airbnb Hosts in Thailand who work in the creative industry.
Airbnb's global digital platform helps creative entrepreneurs to support themselves, fund their passions and in many cases, showcase their creative work, in turn promoting local culture and authentic travel experiences to international and domestic travellers alike.
Held in the Bang Rak district of Bangkok – known for its creativity and centering around Charoen Kung Road, Bangkok's oldest road – the second edition of Bangkok Design Week is held under the theme "Fusing Forward" and looks to build on its first year of success.
With almost 10,000 Airbnb travellers expected in Bangkok each day of design week, and almost a quarter of all creative Airbnb hosts in Thailand being based in Bangkok, we share some unique Homes across the city, ideal for those looking to enjoy Bangkok's creative vibe.Between waking up from the comforts of a creatively designed home to attending hosted talks, travellers and locals alike are finding inspiration in this ever evolving golden city. Airbnb has also recently launched Airbnb Plus, which are a selection of homes intended for guests looking for one-of-a-kind, thoughtfully designed, beautiful homes with exceptional hosts.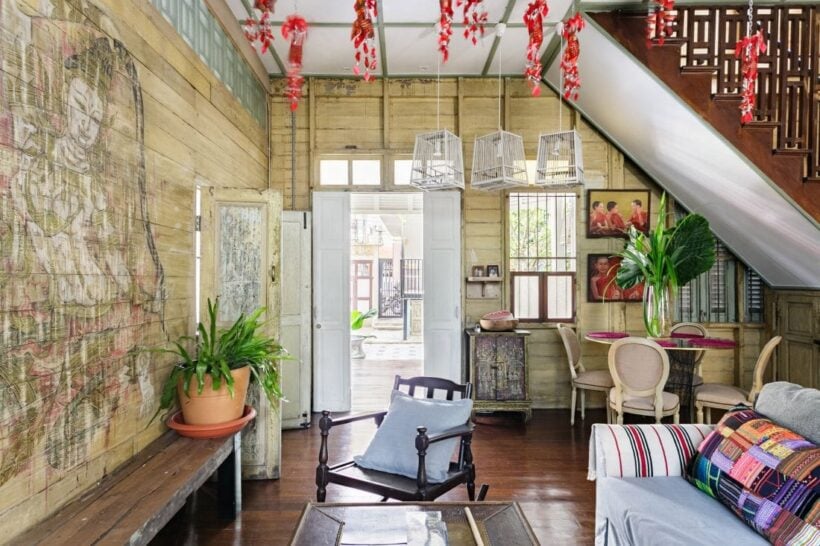 1) Anonymous Heritage Home
This rare and unique Thai house built at the turn of the 20th century, is made from golden teak wood and features antique objects, artworks, and high ceilings. Located in Silom area, the creative district is a short stroll away and the river boat for the old town and temples are minutes away.

A renovated 40-year old shophouse in the vibrant China Town area of Bangkok, Bā hào offers  Thai-contemporary inspired accommodation on the third and fourth floors with a shared living space on the second and an eclectic Oriental-style bar on the first floor.

Minimalist and zen-like, this townhouse is located in the heart of the city yet offers a laid back feel away from the hustle. With five bedrooms, it's ideal for a group looking to explore the city's creative nooks and crannies.

4) Design house near Chatuchak Market and Ari
This architect-designed house is in a lovely neighborhood with many local street foods nearby, and easy access to Bangkok's most popular creative hotspot Chatuchak Market, tourist spots and shopping malls.

This family-owned, antique design B&B is located between the old city and the new, and offers a truly unique accommodation experience located just 300m from the nearest BTS station and 600m from the nearest Chao Phraya River pier.
Airbnb is also supporting a new wave of creative entrepreneurs, where we see more creatives becoming Airbnb hosts. Meet local artists and spend the afternoon with them through Airbnb Experiences.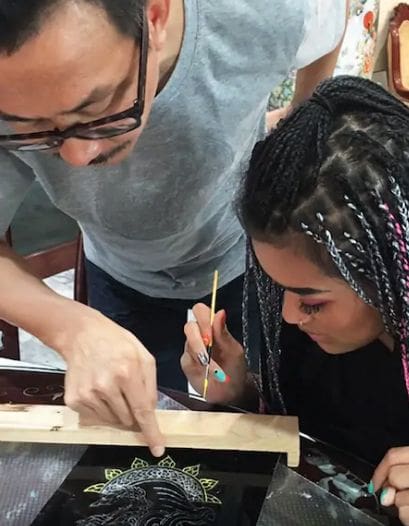 6) Lai Rod Num: Thai crafts gold workshop
Lai Rod Num is an ancient Thai craft using gold leaf and black lacquer painting which is often used in the decoration of temples or palaces pillars, window and door panels, ceremonial bowls, jewelry boxes, and much more. You will learn more about the craft and in the workshop using an adapted modern technique have the chance to create your own craft piece which you can take home.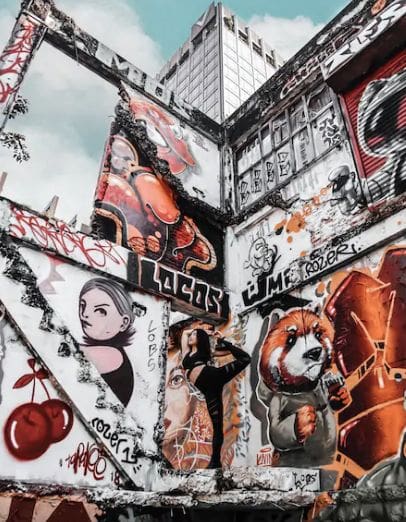 7) 1970's photo shooting with blogger
Blogger and photographer Tommy will show three completely different faces of Bangkok, in three different neighborhoods, highlighting Bangkok's diversity and the most beautiful points of the city. Guests will experience classic Bangkok architecture as well as the 'hipster' side of Bangkok with its hidden graffiti, street art and how local people live, and amazing Bangkok views.
Bangkok Airways celebrates the arrival of its 40th aircraft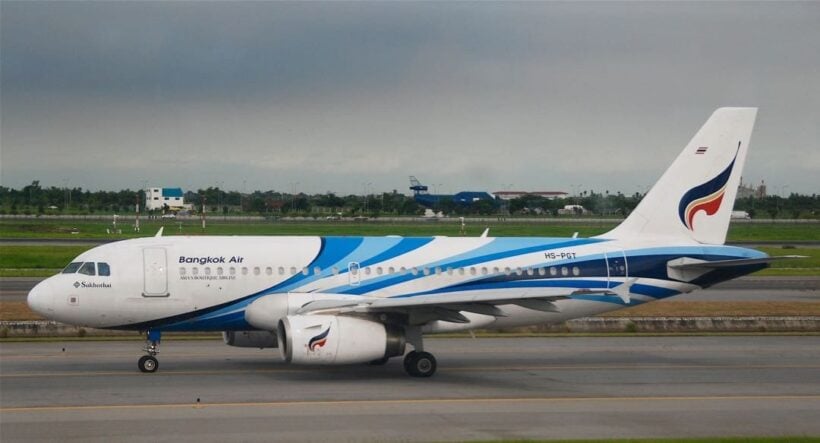 Bangkok Airways has welcome the latest Airbus A319 as the local airline's 40th aircraft when it arrived at Suvarnabhumi Airport.
The event was led by Dechit Chareonwong, vice president of Flight Operations and joined by Nijjapat Piyapant, vice president of Ground Operations.
This aircraft type, the latest incarnation of the short-haul A320, consists of 144 economy class seats and will serve popular domestic and international routes such as Chiang Mai, Phuket, Samui, Krabi, Myanmar (Yangon, Mandalay), Cambodia (Siem Reap, Phnom Penh), India (Mumbai) and Vietnam (Danang).
The airline is adding Vietnaese city of Cam Ranh as a new route starting January 25.
Currently, Bangkok Airways' fleet consists of 4 ATR 72-500s, 11 ATR 72-600s, 16 Airbus A319s and 9 Airbus A320s.

Bangkok's weather is not helping the smog problem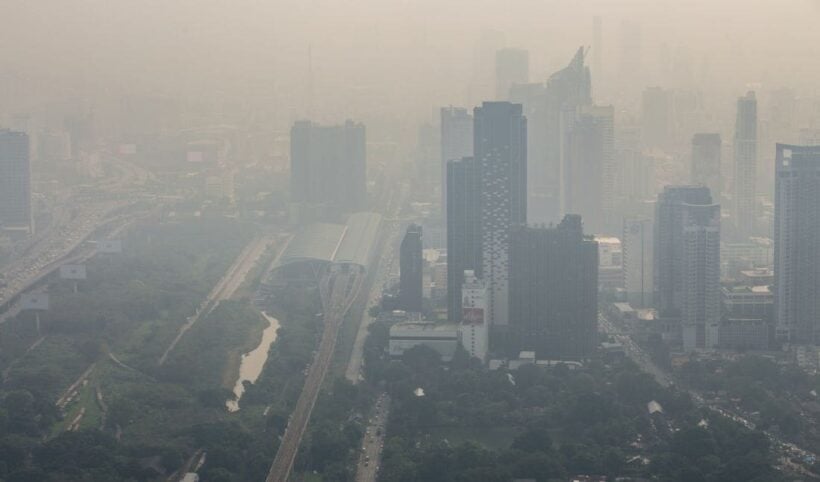 PHOTO: Thai PBS
The Thai capital's air pollution is expected to remain bad, and maybe even get worse, over the seven days.
The TMD (Thai Meteorological Department) has forecast the onset of low pressure from China which will keep the city's PM2.5 dust particles hovering in the area and not dispersing, or being blown or washed away.
But the Deputy PM Chatchai Sarikuly is giving assurance that the situation was under control as the government has already implemented several immediate steps to cope with the problem.
He insists that the amount of PM2.5 particulate has not reached a critical level which could harm people in the affected areas which have high concentrations the dust and particulate matter.
"But the people of Bangkok might have to live with the dust problem until the end of February after which the situation will get better with the weather warming up and better air circulation."
Water spraying conducted by the Royal Thai Air Force's two planes still continues, with the operation concentrating on the areas covering Mor Chit train terminal, Chatuchak district and electric train construction sites.
The Pollution Control Department has again pleaded with motorists to reduce the use of their cars and switch to public transport.
SOURCE: Thai PBS