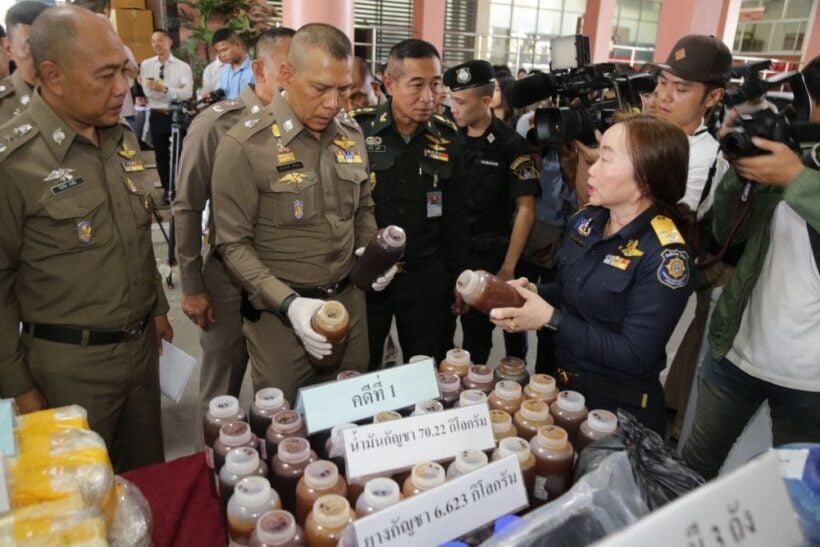 PHOTO: The Nation
A Canadian, a Brit and two Thais were arrested last week following a drug raid in Bangkok.
67 year old David Kulik from Canada was arrested last Monday in Chon Buri alongside 64 year old Brit, Joseph Toole.
The Thai Narcotics Suppression Division raided the warehouse in the Bang Phli area of Samut Prakan, south of Bangkok, which they say they operated for over a year producing cannabis oil.
During the bust Police seized 70 kilograms of oil and 6.6 kilograms of cannabis resin.
The cannabis was smuggled from Laos to the warehouse in southern Bangkok, where after having been processed into oil, was then exported to Belgium and other European countries.
Police claim that it was Joseph Toole, a former doctor, who was in charge of the oil production while Kulik helped finance the operation. They also believe that it is a Japanese national who heads the operation.
SOURCE: ThaiVisa