How will 'Chindia' change Phuket's tourism future?'
What exactly is this Chindia? In a nutshell it's a flash drive marketplace with 1/3 of the world's population – China and India.
For a great number of Phuket hoteliers, the first half of 2018 saw marketplace velocity, where RevPAR's rose on surging demand, and the most often heard comment was the ignominious 'same same'. Though room rate growth was not there, volume ruled the day.
Next came, what is referred to on the Mainland as the 'boat sinking' and suddenly the monsoon gloom thrust the blazing sun into a dark room, way out back. Chinese numbers sunk, airlift declined and online chatter in China denounced not only Phuket but cast a broader shadow on Brand Thailand.
The traditional concept that the mojo of Thai teflon would result in only a slight momentary blip turned out to be erroneous. While the fallout from the incident has lessened, there remains a strongly demonstrated downward shift in Mainland Chinese tourists to both Phuket and Thailand.
What is clear is that there can be no separation in negative sentiment between Phuket and the larger Thai brand. Essentially both get a collective emoji award with an 'un-smiley' face.
Another negative has been the depreciation of the Mainland Chinese currency, the yuan. While most of the damage has been done over the past 4 years, this year has seen further erosion, as the Thai baht has remained strong.
Hoteliers staring into the looking glass of the fast approaching 2019 are increasingly being fixated by the magnetic attraction of Chindia. What exactly is this Chindia? In a nutshell it's a flash drive marketplace with 1/3 of the world's population – China and India.
What's most attractive is door-to-door average flying time to major gateways in both countries of 4 to 5 and a half hours. Over the years I have been asked the question "what is the secret of Phuket's success?" A great deal of it actually has to do with geography.
Geography has a lot to do with accidental tourism. One can look back to 1967 and the ensuring decade when Thai Airways was instrumental in opening up broad access to Bali which was a connector from Bangkok, and fitting into the Sydney to London route as key access points. In those days, the constraints of long-haul flights made the refueling stop necessary but fast forward to the present and the emergence of single body dominated low-cost airlines fits like a glove into the Phuket Chindia equation. Yes history buffs, Thailand's flag carrier was a key enabler of early stage Bali hotel growth.
There is little doubt that Indian tourism holds great promise for Phuket. Geography helps, as does the depth of the islands tourism sector to cater to marque events like Indian weddings. Looking into the numbers is enlightening, as there are two significant events on the island which are both valued in excess of US$10 million in spend.
Leading the change has been India's GoAir who launched direct flights between Phuket and New Delhi as well as Mumbai in October. Next month Bengaluru will be added. Will other Indian carriers such a IndiGo or Jet Airways follow, or will AirAsia join the fray? It's clearly only a matter of time.
Just last week, I was talking about STR hotel performance data on Phuket in October, and the fact is year-on-year performance remains 'constrained' or in straight talk -broad business is down. Inside the numbers some hotels have held traction but in the big picture, the loss is evident event to the blindsided types out there.
The China situation has been hurtful. And though it's comforting to see Russian travelers at Phuket International Airport lugging pink and blue plastic buckets of mangos around, the reality is the island's tourism market is a year-round proposition and relying on snowbirds alone won't cut it.
We live in an industry that flirts with the thin line between love and hate. The Chinese came, they were loved, then hated and now truly missed. With India, the play is cautious optimism, but the mounting importance of a solid Chindia strategy is the most prolific question facing island hotels now and in the coming year.
Keep in contact with The Thaiger by following our
Facebook page
.


Looking to jettison some items before jetsetting away or chartering a yacht? Look no further than Thaiger Classifieds where you can find and post items, work, property and more for free. Be sure to check out YonderTours for things to do in Thailand and tours across the country.

Read more headlines, reports & breaking news in Phuket. Or catch up on your Thailand news.

Pattaya getting set for the Indian era – OPINION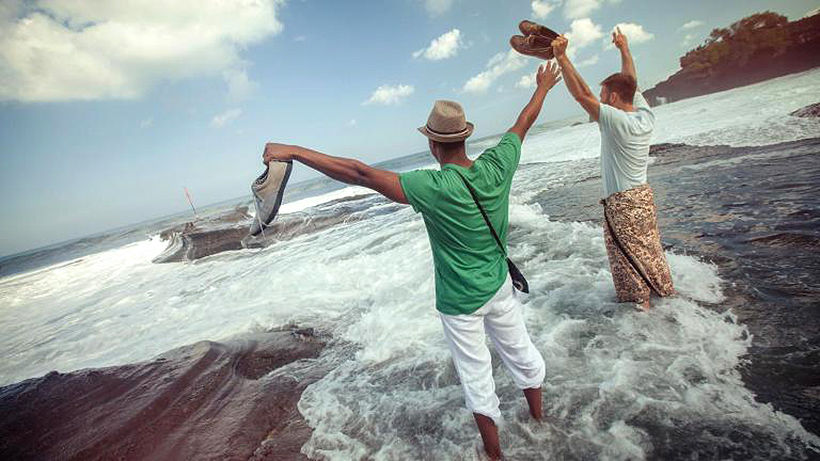 I was a bit taken back by posters across the social networks where I shared the post that simply would not accept the Indians were bringing any value to Pattaya. Claiming Thailand would regret squeezing out the Western market and turning to the Chinese and Indians. It came across as sour grapes to me and also a delusion of grandeur from many of the Brits and Aussies that for some reason hold themselves on such a high global status.
I am a Brit and in the past probably have fallen victim to such delusions but am now refocused and aligned to the shift in the global market. I can see just how real this Chinese and Indian market has become and see no reason for it to not to continue growing.
According to Tourism Authority of Thailand, Indian arrivals into Thailand is expected to reach 5 million by 2023.
It is well documented what is happening in Thailand with the Chinese tourist and investor but still, the Indian market gets skirted over by many who refuse to accept anything other than the stereotypical images.
But they are wrong to do so and I think the winners in Pattaya will be those that embrace the Indian market as there is an increasing percentage who have good money in the pocket and are ready to spend it.
Just this week I was with a hotel developer and they exactly spoke of the shift in investors that parallel what we are seeing through tourism. They said before the Western market was good but now that has cooled, then the Russians came but that too has eased off; both due to changes in exchange rates from their end. Then the Chinese started to buy but as their exchange rates became less strong against the baht and getting money out of their country that slowed, but now has recovered somewhat.
He then said what others have also been saying, that the Indians were now becoming a very important market for selling too.
Whilst many restaurants are looking to target the F.I.T (Free Independent Traveller) Chinese tourist, I personally think the Indian tourist is a better fit for Western-type business in town.
Read the rest of the editorial HERE
Keep in contact with The Thaiger by following our
Facebook page
.
OPINION: It's time to go – Brexit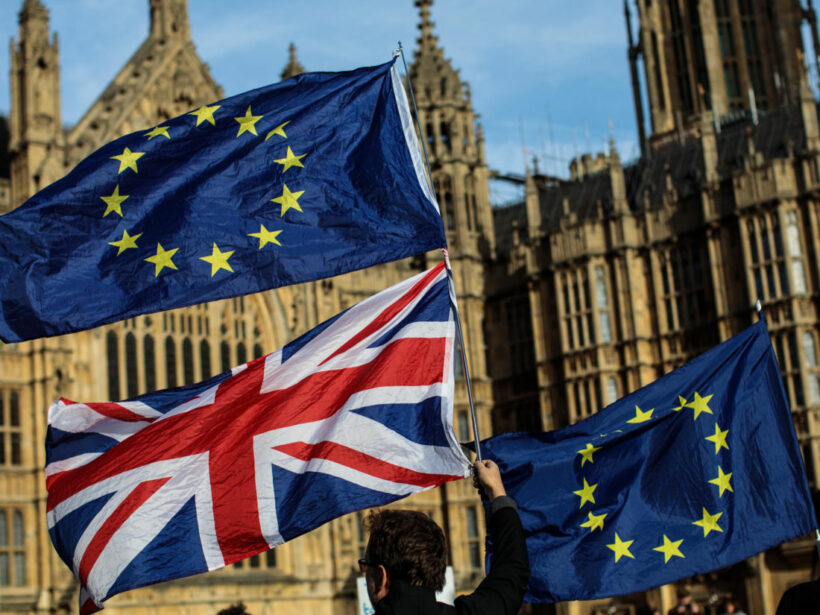 by Gill Parker
(The opinions expressed in this article do not necessarily reflect the opinion of the owners, staff or management of The Thaiger)
Adios, Au revior, Auf wiedersehen, Ha dee and Addio Europe. Breaking up is hard to do but we're outta here.
Enough is enough. The British people voted to leave the European Union and that's that. You can argue that the referendum was non-binding, or that there was misleading information peddled, by both sides, during the referendum campaign. But the British people made up their mind, a legal vote was held, and it's time for the British parliament to honour the people's wishes. Now.
Bring on October 31 and cut the apron strings, with or without a 'deal'.
It's urgent that the people of Britain are given the chance to move forward from this messy farrago that has embroiled British politics and conversation for the past four years. The polarised conversation, the ruination or families and friendships, and the incompetence of government to find a way to actually break away from the EU, has to stop.
Brexiteers or Remainers would all probably prefer that there was some sort of deal in place before October 31 but that looks doubtful, so just pull the plug and be done with it. The alternative? Another year of destructive argument, a repeat of ALL the same arguments and, likely, no better situation.
Leave the EU to sit and giggle, their arms folded watching the British people squirm, and let's focus on future trade deals, re-linking with a world trading environment that has radically reshaped since the 2016 Brexit vote. Let's have our politicians bicker about reviving an independent British economy, fixing up the NHS, galvanise a new approach to immigration and get people back to work.
If Britain continues to fiddle along, without a break, the economy will continue to suffer. Whilst there is no resolution, there is confusion. Businesses need clarity – currently there is little. Better we hit the ground hard on October 31 and then start to rebuild the British economy with assurance.
There is also acute concern that the hallmarks of the British democracy are being brought into question. The Head of State is being dragged into conversations and Constitutional conventions are being threatened. Testing these conventions could threaten the very fabric of everything we are trying to preserve.
Meanwhile the British Labour Party lacks leadership able to take on the cavalier PM who has made it clear, he wants out, "deal or no deal", on October 31. The British prime minister has made his position abundantly clear, whilst the opposition is divided, seemingly rudderless, without any clear plan of its own how to move through the current impasse. They will surely suffer at the hands of voters when an election is called, and that will be soon.
There is plenty of work to do but with a clean break on October 31 we will at least be able to start that work – start planning for the future rather than looking back over our shoulder.
Deal or no deal, it's time to go.
Keep in contact with The Thaiger by following our
Facebook page
.
OPINION: Well, here's another nice mess you've gotten me into – Brexit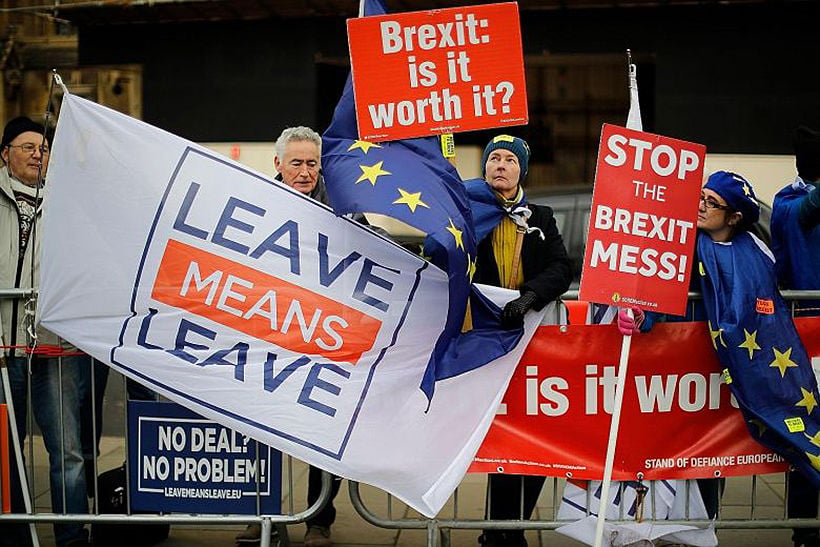 OPINION: David Skelcey, Thailand
(The opinions expressed in this article do not necessarily reflect the opinion of the owners, staff or management of The Thaiger)
Whether you are British or not, it will be hard to escape yesterday's news that British Prime Minister Johnson has been dealt a massive blow by the UK's highest court over his decision to suspend parliament. The unanimous decision by no less than 11 judges has left 'Remainers' jubilant and 'Leavers' foaming at the mouth. In the judge's opinion, misleading the Head of State, is unlawful and MPs will return to normal business in the house today.
Satire pages are already having fun with the news… 'Queen invites Johnson to friendly meeting in Paris road tunnel', while pro-Brexit pages are fuming with memes about democracy being betrayed and conspiracy theories that the judges have been bribed by the EU.
Three years after the referendum the country is more divided than ever. Friendships have been lost, family relationships have broken down, businesses have shipped out, our currency is crashing and the world looks on, slowly shaking its head in a mixture of disbelief, bewilderment and occasional amusement.
The Brexit referendum was called by Conservative PM David Cameron in 2016 and was brought about after decades of in-fighting in the party over the UK's continued membership of the EU. A new threat had also emerged, with Nigel Farage, the millionaire stockbroker and his UK Independence Party (UKIP). Cameron was counting on the vote to be won for Remain, and campaigned for such, as did all the main parties officially.
But there was a spanner in the works. He was Mayor of London at the time and refused to take a side until the last minute, and his clever act of dithering about while he worked out which side his bread was buttered would later see him become Prime Minister Johnson.
True to his form of consistently lying to everybody about everything (check this BBC interview here), his previous career was as a journalist, where he spent twenty odd years writing fallacious stories about EU laws, along with many other sections of the press. Once he officially joined the Leave campaign he teamed up with arch-leaver and campaign director Dominic Cummings, a maverick who has never been elected but is now Johnson's most senior special advisor.
It's widely suspected he was responsible for the attempt to suspend parliament in order for Johnson to get the UK out of the EU by October 31st. "Do or die" as Johnson puts it – which basically means "with a deal or without a deal". The 'deal' relates to trade, customs, the rights of EU citizens in the UK and UK citizens living in other countries of the EU (notably Spain).
Without a deal, no-one really knows what is going to happen, although according to Leavers, we got through two world wars and many years of prosperity before we joined the EU, so everything is going to be jolly spiffing and tip-top, like it was in the 'good old days'. Britain is going to be Great again. (Sound familiar?)
For non-Brits who are struggling to keep up with this saga, don't worry – most people at home are too. The twists and turns of this sorry tale are dizzying even for the most avid political observer and most of us have never seen such political turmoil in our lives. So how did it come about, and why should I even care about it if my family and I have expatriated ourselves to The Land of Smiles?
Well, I may be 10,000km away from the UK but only one metre away from my computer screen. My friends and family are still there, many of them running businesses. Our income comes from the UK and as the £/THB divide widens almost daily, our living costs are increasing constantly.
Although British tourist footfall in Thailand has been on the decline for years, it's certainly not going to be revived anytime soon, and our own future here will be increasingly in doubt if the situation worsens further.
We're into our third year living in Phuket now, and as relative newbies there has been a lot to learn. We've taken most of it in our stride – getting used to the roads, the customs and culture, and slowly learning the language at our Thai classes. But the thing that has thrown me the most is the political leanings of my fellow countrymen. And I say 'men' because they are all men, all white and all of a certain age (55+ ish), and are all apparently pro-Brexit. In my circles they are affectionately known as 'gammons' due to their pinkish, rotund features. I only know one British female here, who is a teacher at our kids' school and is very much anti-Brexit.
This bears out with the voter demographic in the referendum. (Or neverendum as some like to call it.) Some very detailed analysis can be found here, but basically older people and those living in regional and rural areas mostly voted Leave, whilst younger voters and those living in metropolitan areas mostly voted Remain. It has been established that xenophobia had a big part to play in the Leave vote winning.
So I find it rather surprising that so many expats – essentially immigrants – choose to support the 'pull up the drawbridge' mentality of Brexit, having moved to a foreign country, setup businesses, married a local and had kids etc. Many of my European friends in the UK are leaving, and many of my UK friends in the EU are panicking, while expats here are throwing their arms up in the air about Thailand getting strict on their asses.
So why vote and support the same treatment for foreigners in your home country, especially when you're not even there (and some haven't been back for years)?
In my opinion, Britain has been sold a lie. Johnson has been rightly floored. This week I've been studying ASEAN trade agreements. Anyone who thinks switching to 'No deal/WTO' terms will be easy has never tried analysing tariff charts.
I hope the country can recover before we become the laughing stock of the world, if we are not already.
Keep in contact with The Thaiger by following our
Facebook page
.