Top International Schools in Sukhumvit – and what is unique about them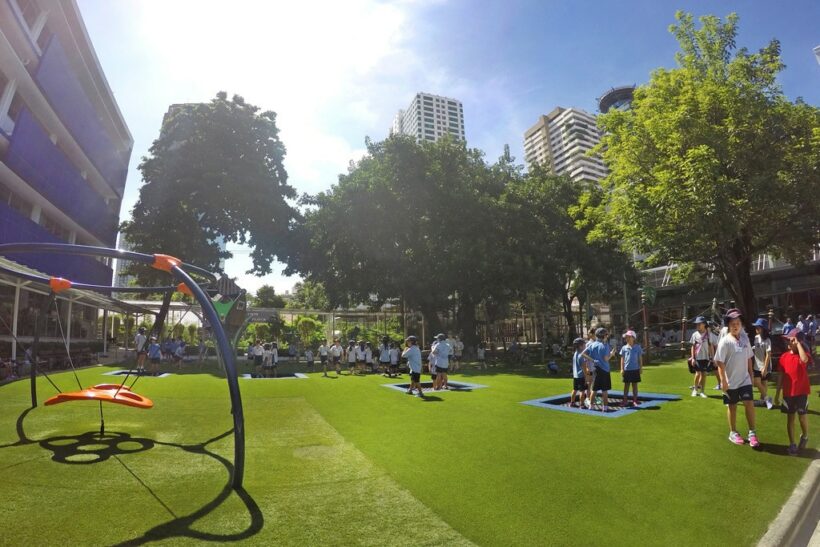 by Daniel Lummis
There are numerous challenges to be faced when living in a country with a culture very different to your own but perhaps the most difficult, for parents at any rate, is that of choosing a school in which your children will thrive and receive a first-class education.
Bangkok is home to many excellent international schools but facilities, curricula and educational philosophies may vary significantly from one establishment to the next, making selecting the right one a tough task for expatriates living in the city.
To make this task just a little easier, we are going to take a brief look at 5 of the top international schools located in the Sukhumvit area, briefly outlining what each of them has to offer.
Top Five International Schools in Sukhumvit
All of the following schools are well worthy of consideration if you are currently looking for an educational establishment that is capable of offering your child a first-class education in a safe and stimulating environment.
NIST – NIST International School is located in Sukhumvit Soi 15 and is a not-for-profit educational institution that offers all 3 globally-recognised International Baccalaureate (IB) programmes to its students. A short walk from both Nana and Asok BTS stations, the school campus is easy to reach from almost anywhere in the city and boasts well-maintained tennis courts, a generously-proportioned sports field and a swimming pool, among other facilities. NIST employs a progressive approach towards education and is a great choice for parents who would like to encourage their children to explore whenever they are given the opportunity and to take calculated risks in later life. Like many international schools in Bangkok, NIST caters to students aged from 3-19 (years 1 – 13). With many NIST graduates going on to attend some of the best universities across the globe, academic achievements are obviously a priority at this school.
ELC City School – Unlike the other schools in our top 5, ELC City School only offers educational programmes covering years 1-6 so if you decide that this is the right school for your children, you will need to look elsewhere once they have completed their elementary education. The ELC City School campus is situated in Sukhumvit Soi 49, close to Phrom Phong and Thong Lor BTS stations, and has been landscaped to provide a natural retreat in the heart of the city, where children can play, explore and relax in between lessons. Because ELC focuses on younger children, they place a greater emphasis on physical and social development than some other schools, helping children to interact with their peers and become more confident as they make their way through the first 6 years of their education. ELC also has two other campuses in Sukhumvit, catering to children from 18 months up to 5 years of age.

Bangkok Prep – Situated in Sukhumvit Soi 53, literally a stone's throw from Thong Lor BTS station, Bangkok Prep is one of the most conveniently located international schools in the whole of the city. Offering a fully accredited programme based on the National Curriculum of England, it is an excellent choice for British parents as well as parents of other nationalities who would like their children to receive a well-rounded education delivered by an experienced and highly qualified teaching body. The large, leafy campus provides a fantastic environment for students – who range from 3-19 years of age – and is much larger than it appears from the outside. With small classes, a traditional British approach to education, and modern facilities that include an indoor sports complex, outdoor swimming pool, 350-seat auditorium, well-stocked library and superbly equipped computer rooms, Bangkok Prep should definitely be on your shortlist if you are looking at international schools in the Sukhumvit area.
St Andrews – St Andrews International School, in common with the final school on our list, is located some distance away from central Sukhumvit, in Soi 107. However, the nearest BTS station (Bearing) is just a couple of hundred metres away, so it is still easy to reach for children living in other parts of Bangkok. Following the English National Curriculum, within the IB framework, St Andrews offers IGCSEs for years 10 and 11, and the IB Diploma for years 12 and 13. The well-laid out campus features plenty of green spaces, a FIFA-standard football pitch, modern science labs, a swimming pool and a 200-seat theatre. St Andrews aims to provide students with a nurturing, community environment that helps each child to reach his or her full potential. An interactive learning approach, together with a well-structured curriculum, ensures that students are given every opportunity to excel during their time at the school.

Bangkok Patana – This venerable institution was established over 50 years ago and is the oldest British international school in Thailand. Located in Sukhumvit Soi 105, it is not quite so easy to reach as some of the schools in our list but at just under 3 kilometres from Bearing BTS station, it is far from a difficult journey as far as most students living in central Sukhumvit are concerned. With 2 swimming pools, 2 sports fields, mini tennis courts and a modern sports hall at the main campus, as well as a large, multi-purpose sports complex just over the road, Bangkok Patana cannot be accused of neglect when it comes to the subject of physical education. The school also boasts an excellent record as far as academic achievements are concerned: in 2017, Bangkok Patana's IB Diploma students managed a 100% pass rate, which is significantly higher than the global average of 80%.

When making your final decision, it is important to consider not just the academic achievements of the schools you are evaluating, but their location, facilities, and the core values they promote too. The time that your child or children spend at school will leave an indelible mark on them for the rest of their life and you want to make sure that this mark is a positive one. For information on fees and available places, you should contact each school directly.
Daniel Lummis
Managing Director | High Jump Digital
Keep in contact with The Thaiger by following our
Facebook page
.


Are you considering a medical procedure abroad? With Thaiger Medical you can research hospitals and doctors, choose a destination in Thailand or abroad, and book an appointment today.

Tax on salt content being considered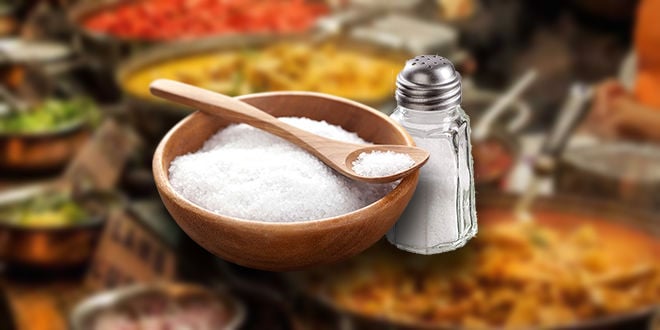 The Excise Department is considering imposing a tax on the salt content of food to encourage food producers to reduce the sodium content of snacks, instant noodles and seasoning cubes.
The director of the Office of Tax Planning said that the department is discussing a limit on the amount of sodium food can contain, in line with the standard set by the World Health Organization (WHO), which is 2,000 milligrams of salt per day.
In reality, Thai people consume an average of 1,000 milligrams per meal, making their daily intake well above WHO guidelines, according to the director.
He said any tax imposed would be at a level which would encourage food producers to reduce the sodium in their processed food without being punitive, adding that the proposal isn't intended to generate more tax revenue, but to help protect the health of consumers. Excessive sodium in the diet can lead to high blood pressure and kidney disease.
Fish sauce, soy sauce and salt would not be taxed.
SOURCE: thaipbsworld.com
Keep in contact with The Thaiger by following our
Facebook page
.
Water shortage warnings in 22 provinces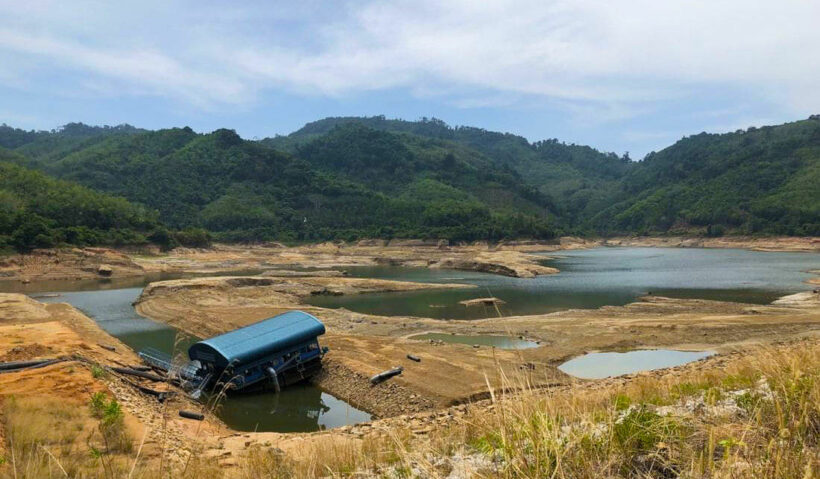 People living in 22 Thai provinces are being warned to prepare for shortages of drinking water during the upcoming dry season, due to start on November 1st.
The warning was issued by the National Water Resources Office, citing low levels in reservoirs, which are the main sources for tap water production waterworks in 22 provinces.
Areas at risk identified by the office are in northern, north-eastern, eastern and southern provinces.
Measures have been adopted by agencies charged with dealing with water shortages. including dredging water channels to allow greater volumes of water to flow into reservoirs, drilling underground wells, enlarging storage ponds and the purchase of water to supply to those in urgent need.
The Royal Irrigation Department has announced that people should use water sparingly.
There are currently about 6 billion cubic metres of usable water in reservoirs in the affected provinces, with 5 billion cubic metres reserved for consumption and ecological preservation, leaving only 1 billion cubic metres for use in agriculture.
This means farmers in the Chao Phraya river basin may not be able to grow a second crop of rice this year.
SOURCE: thaipbsworld.com
Keep in contact with The Thaiger by following our
Facebook page
.
Green Day heading back to BKK in 2020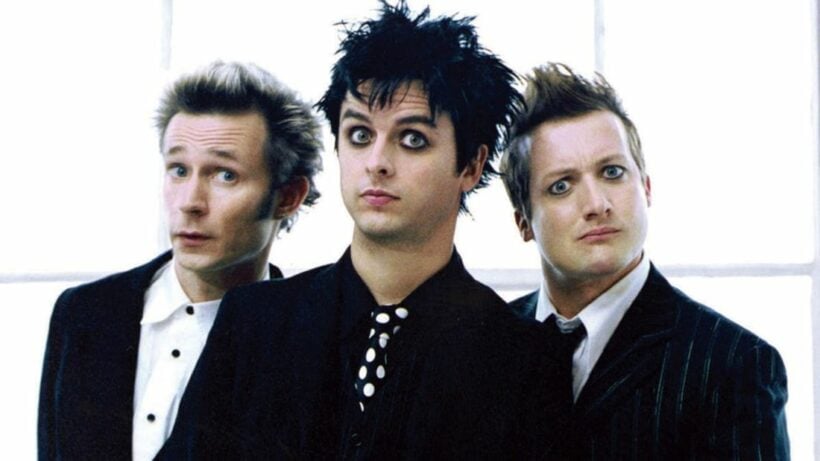 Green Day, five-time Grammy Award winners, are embarking on a global tour in 2020, including a stop-over in Bangkok during March. The rock 'n' roll Hall of Fame inductees will perform a series of concerts throughout Europe, UK, North America and Asia.
"Green Day Live in Bangkok" takes place on March 11, 2020 at Impact Arena, Muang Thong Thani. But it's not their first time. Green Day sold out concerts in their last Thai live gigs in 1996 and 2010.
Formed in 1986 in Berkeley, California, Green Day is one of the world's best-selling bands of all time, with more than 70 million records sold worldwide and 10 billion cumulative online streams of their music and performances. Their 1994 breakout album "Dookie" is widely credited with popularising and reviving mainstream interest in punk rock, catapulting a career-long run of No 1 hit singles.
In 2004, Green Day released the rock opera "American Idiot", selling more than 7 million copies in the US alone and taking home the Grammy Award for Best Rock Album. In 2010, a stage adaptation of "American Idiot" debuted on Broadway to critical and commercial acclaim. Entertainment Weekly called Green Day, "The most influential band of their generation," while Rolling Stone said, "Green Day have inspired more young bands to start than any act this side of KISS, and that doesn't seem to be changing."
Green Day Live in Bangkok 2020 is on March 11, 2020 at Impact Arena, Muang Thong Thani.
Ticket prices start at 2,000 baht and tickets go on sale on November 2 at all ThaiTicketMajor outlets via www.livenation.co.th or www.thaiticketmajor.com or call: 02 262 3838 for more information.
SOURCE: The Nation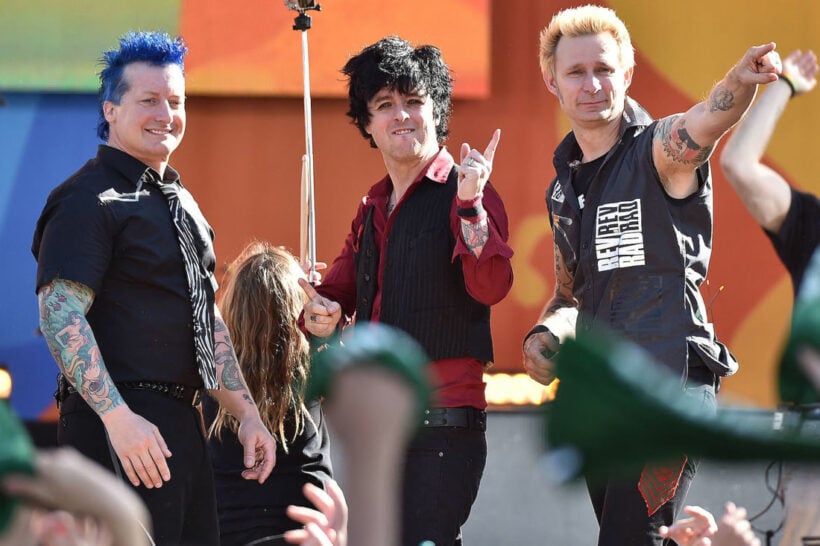 Keep in contact with The Thaiger by following our
Facebook page
.