Top International Schools in Sukhumvit – and what is unique about them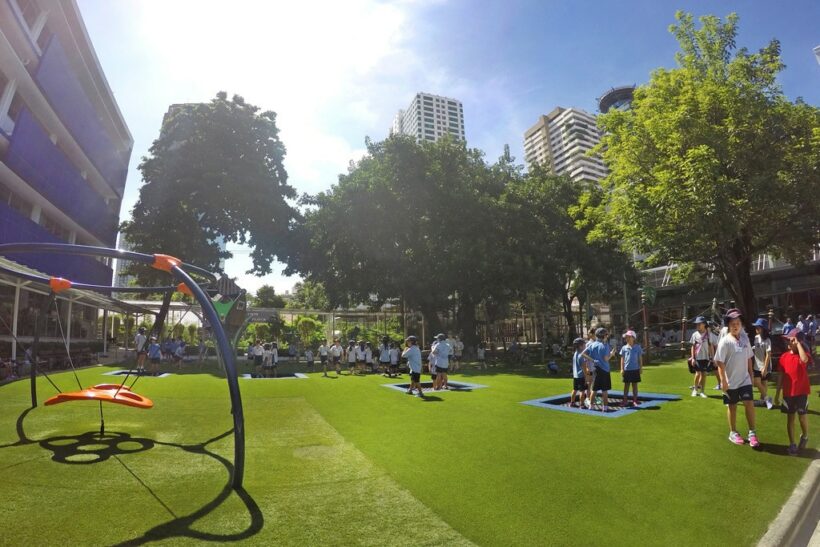 by Daniel Lummis
There are numerous challenges to be faced when living in a country with a culture very different to your own but perhaps the most difficult, for parents at any rate, is that of choosing a school in which your children will thrive and receive a first-class education.
Bangkok is home to many excellent international schools but facilities, curricula and educational philosophies may vary significantly from one establishment to the next, making selecting the right one a tough task for expatriates living in the city.
To make this task just a little easier, we are going to take a brief look at 5 of the top international schools located in the Sukhumvit area, briefly outlining what each of them has to offer.
Top Five International Schools in Sukhumvit
All of the following schools are well worthy of consideration if you are currently looking for an educational establishment that is capable of offering your child a first-class education in a safe and stimulating environment.
NIST – NIST International School is located in Sukhumvit Soi 15 and is a not-for-profit educational institution that offers all 3 globally-recognised International Baccalaureate (IB) programmes to its students. A short walk from both Nana and Asok BTS stations, the school campus is easy to reach from almost anywhere in the city and boasts well-maintained tennis courts, a generously-proportioned sports field and a swimming pool, among other facilities. NIST employs a progressive approach towards education and is a great choice for parents who would like to encourage their children to explore whenever they are given the opportunity and to take calculated risks in later life. Like many international schools in Bangkok, NIST caters to students aged from 3-19 (years 1 – 13). With many NIST graduates going on to attend some of the best universities across the globe, academic achievements are obviously a priority at this school.
ELC City School – Unlike the other schools in our top 5, ELC City School only offers educational programmes covering years 1-6 so if you decide that this is the right school for your children, you will need to look elsewhere once they have completed their elementary education. The ELC City School campus is situated in Sukhumvit Soi 49, close to Phrom Phong and Thong Lor BTS stations, and has been landscaped to provide a natural retreat in the heart of the city, where children can play, explore and relax in between lessons. Because ELC focuses on younger children, they place a greater emphasis on physical and social development than some other schools, helping children to interact with their peers and become more confident as they make their way through the first 6 years of their education. ELC also has two other campuses in Sukhumvit, catering to children from 18 months up to 5 years of age.

Bangkok Prep – Situated in Sukhumvit Soi 53, literally a stone's throw from Thong Lor BTS station, Bangkok Prep is one of the most conveniently located international schools in the whole of the city. Offering a fully accredited programme based on the National Curriculum of England, it is an excellent choice for British parents as well as parents of other nationalities who would like their children to receive a well-rounded education delivered by an experienced and highly qualified teaching body. The large, leafy campus provides a fantastic environment for students – who range from 3-19 years of age – and is much larger than it appears from the outside. With small classes, a traditional British approach to education, and modern facilities that include an indoor sports complex, outdoor swimming pool, 350-seat auditorium, well-stocked library and superbly equipped computer rooms, Bangkok Prep should definitely be on your shortlist if you are looking at international schools in the Sukhumvit area.
St Andrews – St Andrews International School, in common with the final school on our list, is located some distance away from central Sukhumvit, in Soi 107. However, the nearest BTS station (Bearing) is just a couple of hundred metres away, so it is still easy to reach for children living in other parts of Bangkok. Following the English National Curriculum, within the IB framework, St Andrews offers IGCSEs for years 10 and 11, and the IB Diploma for years 12 and 13. The well-laid out campus features plenty of green spaces, a FIFA-standard football pitch, modern science labs, a swimming pool and a 200-seat theatre. St Andrews aims to provide students with a nurturing, community environment that helps each child to reach his or her full potential. An interactive learning approach, together with a well-structured curriculum, ensures that students are given every opportunity to excel during their time at the school.

Bangkok Patana – This venerable institution was established over 50 years ago and is the oldest British international school in Thailand. Located in Sukhumvit Soi 105, it is not quite so easy to reach as some of the schools in our list but at just under 3 kilometres from Bearing BTS station, it is far from a difficult journey as far as most students living in central Sukhumvit are concerned. With 2 swimming pools, 2 sports fields, mini tennis courts and a modern sports hall at the main campus, as well as a large, multi-purpose sports complex just over the road, Bangkok Patana cannot be accused of neglect when it comes to the subject of physical education. The school also boasts an excellent record as far as academic achievements are concerned: in 2017, Bangkok Patana's IB Diploma students managed a 100% pass rate, which is significantly higher than the global average of 80%.

When making your final decision, it is important to consider not just the academic achievements of the schools you are evaluating, but their location, facilities, and the core values they promote too. The time that your child or children spend at school will leave an indelible mark on them for the rest of their life and you want to make sure that this mark is a positive one. For information on fees and available places, you should contact each school directly.
Daniel Lummis
Managing Director | High Jump Digital
Keep in contact with The Thaiger by following our
Facebook page
.
Never miss out on future posts by
following The Thaiger
.
The BTS Law, South Korean parliament amends conscription law to allow Jin to stay with BTS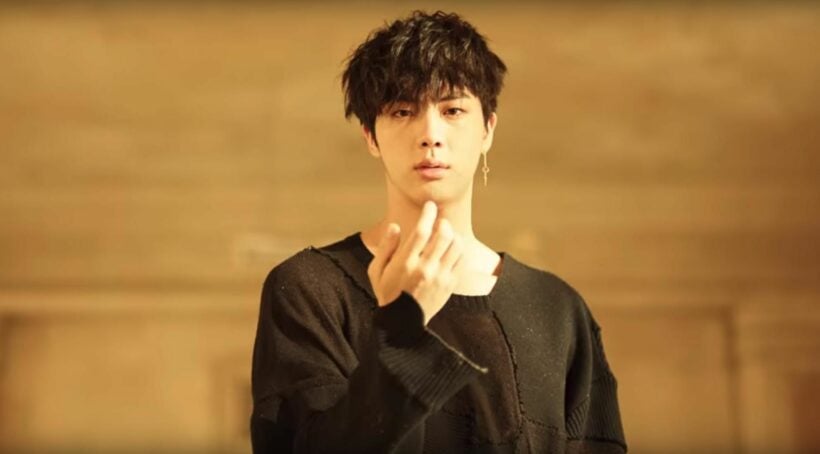 Many countries still have compulsory military conscription, where young men, usually, are enlisted to serve under their country's military services. Thailand has it, so does Singapore, Myanmar and Cambodia in our immediate sphere. So does South Korea. That's a problem for pop kings BTS.
Of course the 18 – 24 months becomes a disruption to your life and your career, but for men living in the countries with conscription it's just an expectation. But if you're part of the biggest and most successful pop band in the world at the moment being conscripted suddenly becomes a big deal.
And so it is for Kim Seok-jin, the oldest member of the South Korean mega pop outfit BTS, or Bangtan Sonyeondan. The oldest BTS member reaches the age of 28 today (by the way happy birthday Jin) and would have been expected to put his day of rehearsals and picking up music awards with the other members of BTS aside and enrol in the South Korean military.
Under the current South Korean laws for military conscription, all males, once they reach the age of 28, have to enlist for 20 – 24 months of service for the South Korean military. Remember, technically, South Korea is still at war with North Korea.
So able-bodied men in South Korea are required to enlist and serve 2 years of compulsory military service from the ages of 18 to 30.
In the past, when asked about the thorny issue of the military service interrupting the rise and rise of the BTS brand, Jin always humbly answered…
"As a Korean, it's natural. And some day, when duty calls, we'll be ready to respond and do our best. It's something all the members often talk about, and all of us plan to accept military service."
The other members of BTS have always echoed Jin's comments acknowledging the expectation that they would be, above all, young South Korean men and serve their time with the country's military.
Read more about BTS HERE.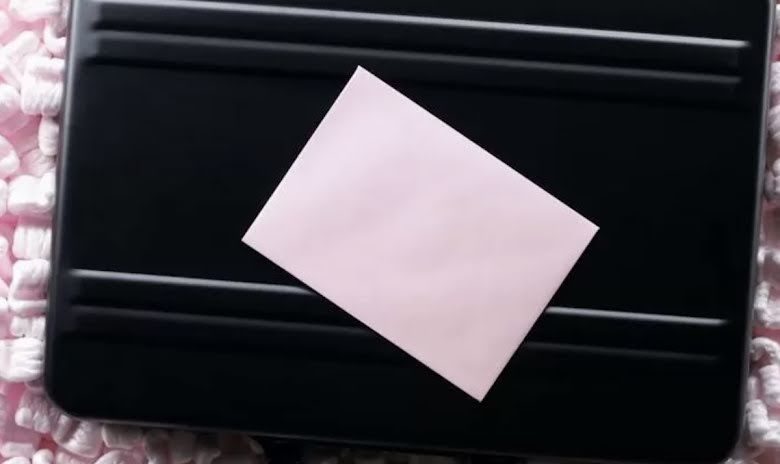 PHOTO: Jin with the rest of BTS – from the left: V, Suga, Jin, Jungkook, RM, Jimin and J-Hope.
But there's been exemptions in place for decades for sportspeople to dodge the military service but it didn't cover 'idols', the K-Pop superstars, no matter how big they were in Korea or, like BTS, around the world.
So the South Korean parliament has just passed an exemption which will allow Jin, and the other 6 members as they also notch up their birthdays, to defer their enlistment for 2 years. In Jin's case this means he will have another 2 years to work with BTS who, by all accounts, are still peaking in the world of pop music. Fans, universally, have opined that BTS is 7 members and would not be the same without Jin, or any other member for that matter.
The impact of BTS has been extraordinary, and has reached far beyond the shores of South Korea to become the biggest South Korean brand in the world… stand aside Samsung, Hyundai and LG. Just this week BTS has the #1 and #3 spot in the Billboard Hot 100 singles chart AND the #1 spot in the Hot 200 Album chart with their latest release 'Be', their second album release for a 'disrupted' 2020. Their 35-date, 17-venue stadium tour, set to tour the world from April this year, had to be shelved. It had already been sold out, in some cases, in minutes when tickets became available.
(BTS did mount an elaborate online concert which sold 913,000 tickets for the 2-day event in October, called 'BTS Map of the Soul ON:E'.)
BTS are the hottest ticket in town right now. So were South Korean politicians be responsible for putting and end to the BTS dream? And then there was the value to the South Korean economy of BTS as an economic engine for the country. The Hyundai Research Institute reported that BTS generates an estimated amount of 4 trillion Korean won (US$3.54 billion) as direct economic value to South Korea per year and 1.42 trillion won (US$1.26 billion) as added value per year.
More recently, the success of their first US Billboard Number 1 'Dynamite' has generated US$1.5 billion for the South Korean economy.
The amendment to the South Korean Military Service Act now states that if an artist has made a positive impact on South Korea's reputation, then they can defer their enlistment by 2 years. This delay, however, can only come on the recommendation of the cultural minister. This means that Jin can now wait until he is 30 to enrol into military service. Same goes for the other members of BTS, by invitation from the country's cultural minister.
Back in August, BTS released their first full-length English-language song, 'Dynamite' which has become the world's summer bop at a time we all needed an uplifting song. 'Dynamite1 debuted at Number on the US Billboard Hot 100 chart, which made BTS the first South Korean act to top the chart. It also became the fastest rising YouTube video clip ever uploaded, 101.1 million clicks in 24 hours.
'Dynamite' is also the band's first number one single in the US, although the group has already scored 4 Number 1 albums on the Billboard Hot 200 Album Chart, singing almost exclusively in Korean! In 2018/2018 they scored 3 consecutive Number 1 albums in the same 1 month period. The only other band to reach that record? The Beatles.
All this started talks in the South Korean parliament about creating a deferral for military service if the contributions to South Korea's global reputation was great enough. The amendment passed just in time.
In the BTS universe, Jin, aka. 'Third Guy From The Left', 'Car Door Guy' and 'World Wide Handsome', has also been the group's emotional glue, in-house cook and the oldest 'Hyung'. The role of the Hyung, the older brother, or elder person, is considered an important role in South Korean culture. And it's been a responsibility Jin has taken on seriously as part of the group since they started training in 2011 and then since their debut in June 2013.
BTS, and Jin, are likely relieved to have another 2 years to continue their journey into the annals of pop history, not only in South Korea, and Asia, but the rest of the world as well, including the white-washed US pop industry.
"Shining through the city with a little funk and soul, Light it up like dynamite"
BTS, put together a performance for the James Cordon Late Late Show of their latest hit, even recreating his host set for the shoot… and rented a jet!
Keep in contact with The Thaiger by following our
Facebook page
.
Never miss out on future posts by
following The Thaiger
.
Darth Vader actor David Prowse dies – May the force be with him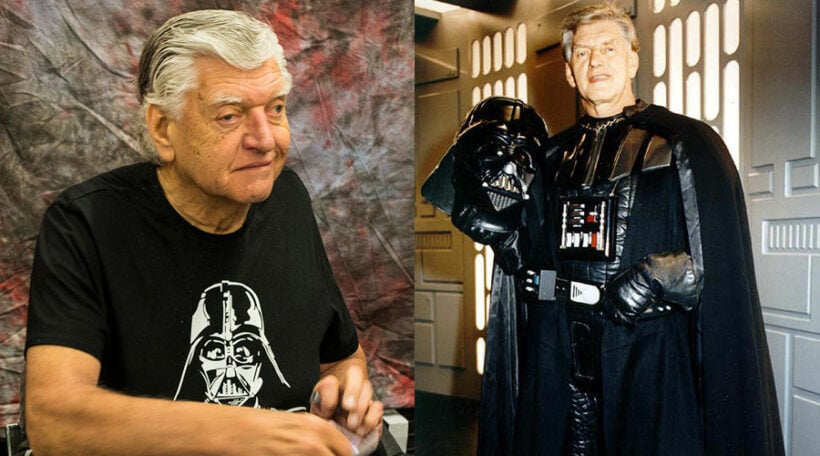 "…his swish with the black cape and his screen presence in the foreboding, shiny black high-tech exoskeleton won him a legion of fans."
Darth Vader has died… May the force be with him. The man who played the bad guy in the first Star Wars trilogy, British actor David Prowse, died at the age of 85 after a short illness.
American actor Mark Hamill, who played Darth Vader's son, Luke Skywalker, alongside with David and the initial cast of the epic saga, sent his condolences in a tweet.
"So sad to hear David Prowse has passed. He was a kind man & much more than Darth Vader."
"Actor-Husband-Father-Member of the Order of the British Empire-3 time British Weightlifting Champion & Safety Icon the Green Cross Code Man. He loved his fans as much as they loved him. #RIP"
Star Wars co-star, and fellow Brit, Anthony Daniels, who played the gold-plated and effusive C3PO in all but one of the 12 Star Wars instalments, paid tribute to Prowse's contribution to the saga.
"Dave's iconic figure dominated the finished film in '77 and has done so ever since."
David wore the ominous black suit and helmet to play the Star Wars villain Darth Vader although it was the American actor James Earl Jones who provided the character's voice in post-production. George Lucas felt that David's West Country English accent was "unsuitable for the part". The decision to replace David's voice caused a long-term rift between actor and director that eventually saw David cut out of official Star Wars publicity events. But his swish with the black cape and his screen presence in the foreboding shiny black high-tech exoskeleton won him a legion of fans.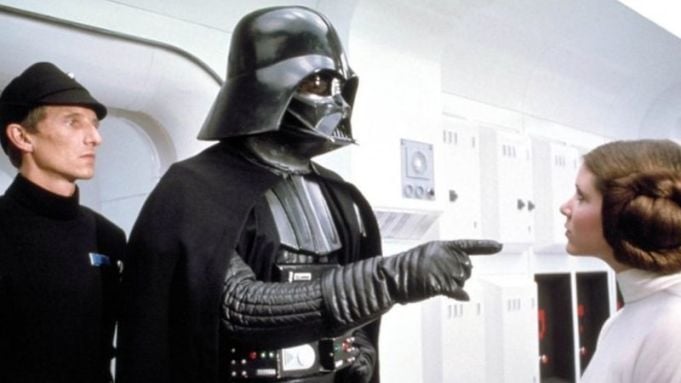 David's career as an actor spanned 50 years, but it was his role as the Sith Lord in Star Wars that brought him international fame and attention.
But it was his role as the "Green Cross Code Man" from a British road safety campaign that Prowse said he was most proud of. David was awarded an MBE, Member of the Most Excellent Order of the British Empire, in 2000 for that role.
David Prowse was born into a working class family and grew up in a council estate in Southmead, in southwestern England. He gained a scholarship to attend Bristol Grammar School. He had a passion for bodybuilding and was crowned British Weightlifting Champion several times in the 1960s. He became lifelong friends with actors Arnold Schwarzenegger in his weightlifting years.
His towering figure helped land him roles as monsters and villains in TV shows and films. He played the monster in "The Horror of Frankenstein" in 1970 and a bearded torturer in "Carry on Henry" in 1971. That same year he made an appearance as a bodyguard in Stanley Kubrick's dystopian film "A Clockwork Orange" in 1971. He went on to play Darth Vader in all three of the original "Star Wars" films, in 1977, 1980 and 1983.
With the success of Star Wars, Prowse became a regular on the fan circuit and attended conventions around the world for almost 40 years, but he was rumoured to have later fallen out with director Lucas and was banned from official events in 2010.
He published an autobiography, "Straight from the Force's Mouth," in 2011.
SOURCES: Reuters | CNN | BBC
Keep in contact with The Thaiger by following our
Facebook page
.
Never miss out on future posts by
following The Thaiger
.
Ron Howard to direct cave rescue feature film 'Thirteen Lives' in Australia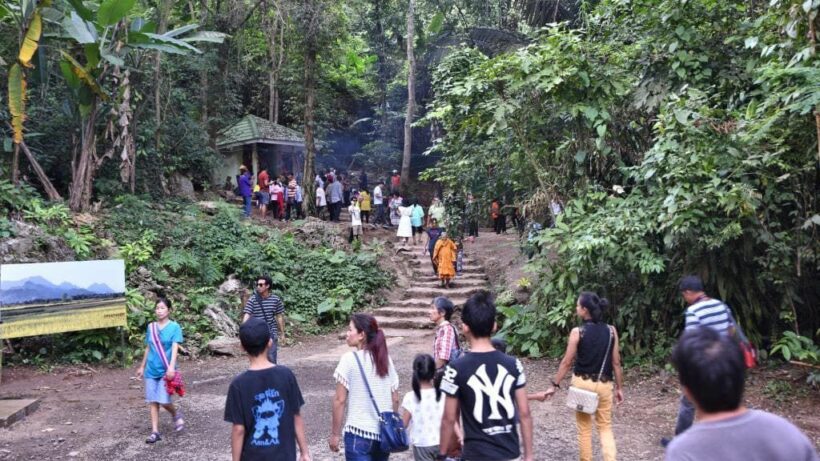 The Australian Government is putting up A$13 million to Imagine Entertainment and film giant MGM to shoot a live-action feature film called Thirteen Lives, based on the Chiang Rai Tham Luang cave rescue story. The film will be shot in Queensland, Australia in the hinterland areas behind the Gold Coast.
The film will be directed by Ron Howard (A Beautiful Mind, Apollo 13, The Da Vince Code, Cocoon, Solo: A Star Wars Story, Splash, Frost/Nixon), and start filming in March 2021. The state's Gold Coast hinterland will double for Thailand with a similar hot, humid climate.
The Australian Minister for Communications, Cyber Safety and the Arts, Paul Fletcher MP, says the production should inject more than A$96 million into the Australian economy, "directly creating around 435 jobs for cast and crew".
"Thirteen Lives will tell the remarkable story of the effort by many volunteers, including Australians, to undertake an incredibly complex rescue. And I am proud to say that this story will be told here in Australia."
"I understand this project will also undertake a significant amount of cutting-edge visual effects work here, a great opportunity for our local post, digital and visual effects companies."
Thirteen Lives follows the true story of the 2018 Tham Laung cave rescue of the Mu Pa (Wild Boar) football team, trapped in a cave by heavy rain and flooding in Chiang Rai, far north Thailand. After the team was stuck for days with no supplies and falling oxygen levels, a group of diving and rescue experts from all over the world were called up to work together with their Thai counterparts to save the 13 young men. Among those experts were a group of divers from the United Kingdom and Australia.
The first major feature film about the rescue operation was The Cave, released in October 2019. The film was quite critical of the Thai red-tape which hampered much of the early rescue efforts.
Ron Howard has worked with plenty of Australians in the past.
"From Thirteen Lives to the animated projected I am directing with Animal Logic in Australia, I am excited about the opportunity to film and work in Australia and dramatically expand on that list of collaborators whose sensibilities and work ethic I have long admired and respected."
Imagine Entertainment and MGM's Thirteen Lives will be distributed by Universal Pictures International.
Watch a message from director Ron Howard HERE.
Keep in contact with The Thaiger by following our
Facebook page
.
Never miss out on future posts by
following The Thaiger
.