Top 10 hard truths of living as an expat in Thailand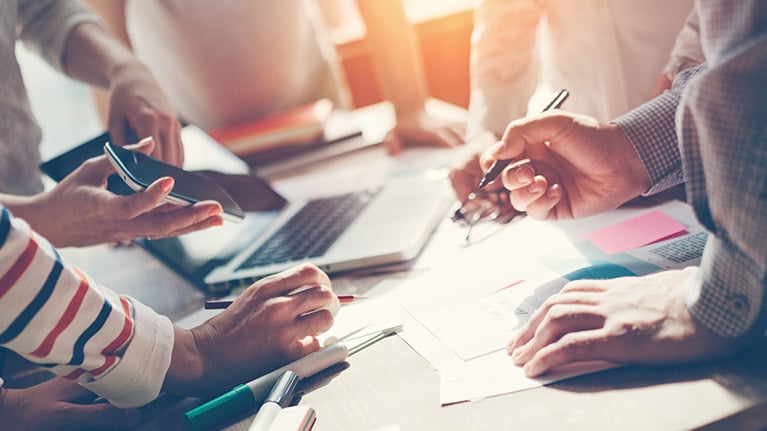 There will be bumps along the way between your visits to the beach, bar and immigration office (sometimes the bumps will be at the beach, bar and immigration office). Expat life is what you make it here in the Land of Smiles. Moaning about it never helps but accepting the bumps is part of the adventure. Here are our Top Ten Hard Truths for expats in Thailand.
1. VISAS ARE A PAIN IN THE NECK
You have plenty of options but the options never quite fit into your line of work or expectations. But between the Non-B visa, Retirement visa, Education visa, Tourist visa, Elite visa and Smart visa, along with a few visa runs and trips to your local immigration office, you can usually fernangle a long-term stay in Thailand (yes, we know we used nick names for some of the visas).
One way or the other you will need to keep your paperwork up to date as the fines for over-stays and visa problems can be quite aggressive and difficult to negotiate your way around these days. There's plenty of good information on the net about visas but, despite what you read, interpretation may be different on the day you visit the local office and depending who you end up speaking too.
At the end of the day, ask yourself how difficult is it for Thai citizens to live in your country…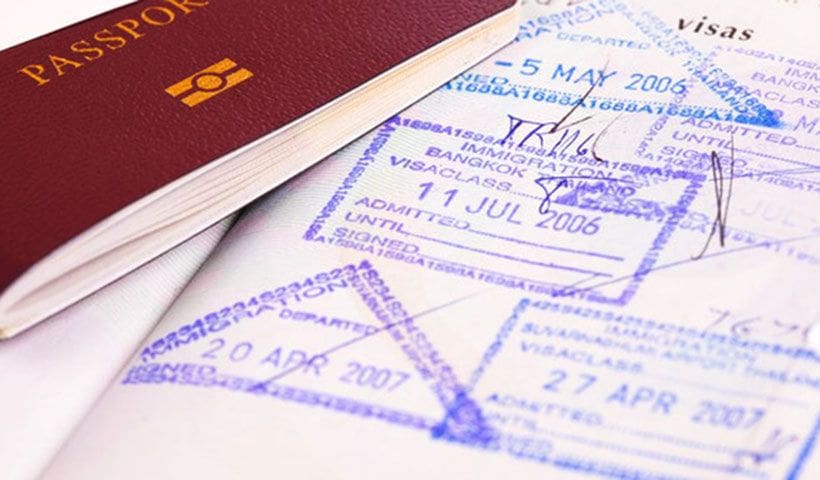 2. YOU CALL IT CORRUPTION. THEY CALL IT BUSINESS.
You are a guest in a foreign country. Thailand has a long history of independence and hasn't been tainted with a lot of western influence. Unlike Myanmar, Laos, Vietnam, Malaysia, Singapore, Indonesia. Philippines and India (just to list the countries around Thailand), there has never been western colonisation of the Kingdom. And most Thais will be delighted to remind you of this proud fact. The down-side is that your perception of western efficiencies and customs are going to be challenged whenever you want to do just about anything.
There will be times when you will be asked, or invited, to put your hand in your pocket to get something happening – it could be a building project, a visa, getting your accounting done or getting a signature on a contract. If you are running a business in Thailand you'll be invited more often than if you're just living the single life here. Be shocked, be angry, be determined to point out your issues with corruption – it's not going to change a system that has been in place for generations and unlikely to change much during your time in the Kingdom.

Speaking of business…
3. THAIS LOVE PAPERWORK
Thais and Thai bureaucracy loves paperwork. You will be bewildered by the amount of paperwork generated for the most simple tasks. We've decided that there must be a huge building somewhere in Thailand that just holds mountains of paperwork that will never, ever be seen again. Despite computers, modern banking and the concept of the 'paperless office', you will see paperwork generated at the expense of perfectly good trees in quantities you can't even start to imagine. How about 32 A4 pages of paperwork for changing one brake disc in a 12 year old Honda Jazz? Watch in wonder as the photostat machines and bubble-jet printers churn out paper you probably can't even read and get placed into files that will likely never be read by anyone else.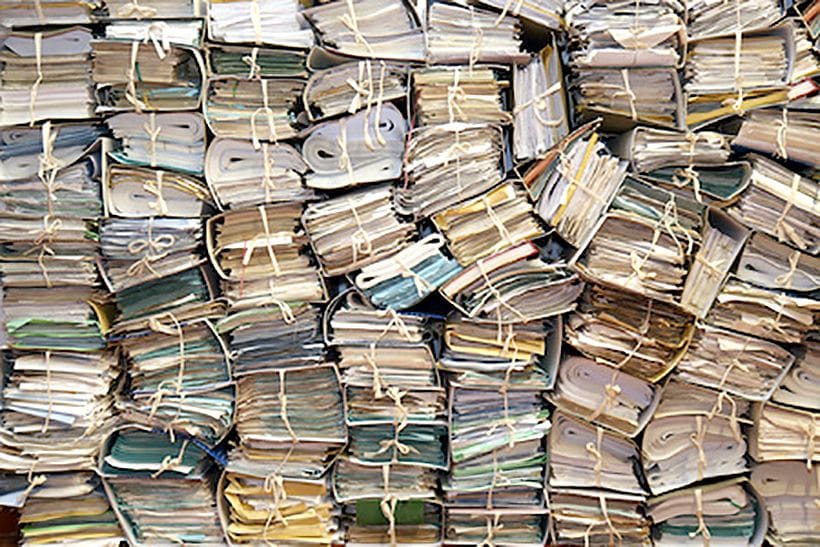 4. BUSINESS IS A CHALLENGE
Despite a US NGO voting Thailand as one of the best places to start a business in Asia (try and hold back your laughter), starting a business in Thailand can be 1) challenging 2) an adventure 3) bewildering 4) perhaps impossible. Or all four at once. Free you mind of anything you've learned in the west about starting a business, jump onto Google and find a good local Admin. person or lawyer. Do it all yourself at your peril.
Just because the Thai GF can pour a beer or 'knows someone' is no guarantee that things will go smoothly. Running a Thai business never ever goes the way you plan. Ever. Between your visas, business registration, Labour Office, Department of this and that, accountants and your Thai staff is a wall of red tape, twists, turns and WTFs that will test your resolve.
The effort is usually all worth it but you've been warned! Dot your 'i's and cross your 't's and check everything thoroughly before you sign a document. And then do it again.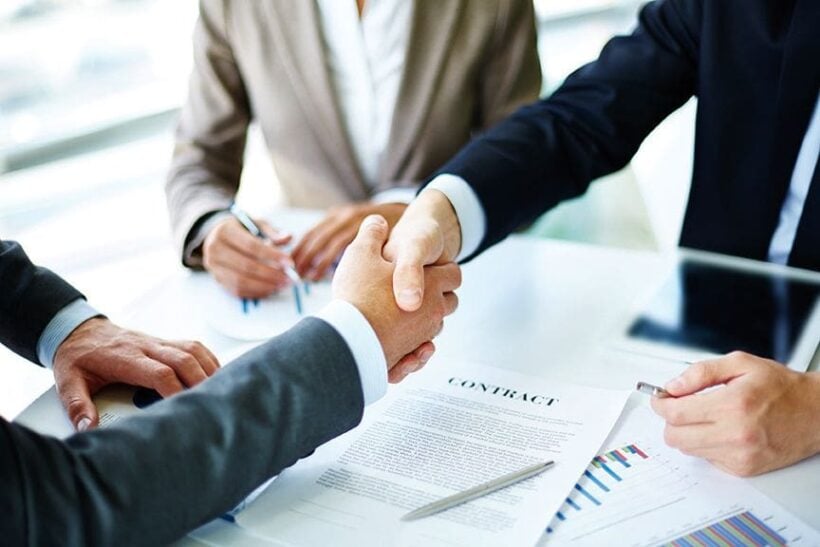 5. TWO-TIER PRICING
Go to a small local restaurant in any holiday area and there will likely be several versions of the menu – one for locals and one for tourists. Off course the menu for the tourists has the same food listed at higher. Go to any national park in Thailand and the entry price can be as much as 1000% higher for 'farang' and tourists. It's just a fact of life much-debated, and you probably just need to accept it. If you do confront a two-tier pricing issue from time to time get out your Work Permit or local drivers licence and the higher price is usually waived. But not always.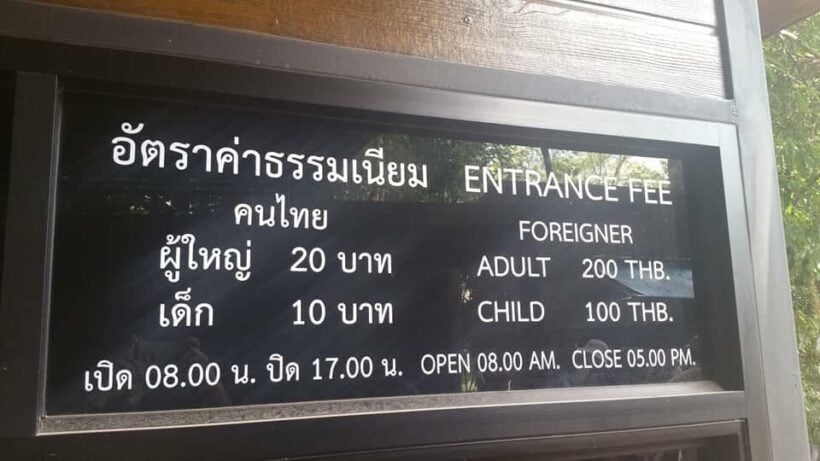 6. BAR GIRLS DON'T LOVE YOU
The 20-something bar girl with the short skirt and fetching smile probably doesn't love you. Whilst many westerners seem to gravitate to Thailand to indulge in the local pleasures of the flesh, a long term relationship and partner may take more time to cultivate than a round of expensive drinks and some small talk with a bar girl whose vocabulary will likely range between the cost of drinks and routine pleasantries, Ka. You'll have better luck on Tinder or, heaven forbid, taking a lady out on a date and actually getting to know her.


7. BUT THAT'S NOT HOW I DID IT LAST TIME!
Immigration rules, negotiating with police, business rules, road rule enforcement. The way you tackle some of these day-to-day little 'impediments' should be treated as a single adventure and not to be referred to in the future as the-way-things-are-done. Whilst Thailand has well described rules, regulation and laws relating to just about everything, they are often applied and enforced in a way that may appear unfair or inconsistent.
The way police negotiate who was responsible at an accident will be different everytime. It used to be folk lore that if if there's any issue to be sorted out between a Thai and a foreigner, the Thai will always come out ahead. From personal experience I would say that's no longer the case but always be prepared to 'wing it' in any given situation. If there are going to be police or the law involved best to get someone speaking Thai, the local Tourist Police or someone in-the-know to help you wade through potential problems.

8. DON'T LOSE YOUR COOL
Stamp your feet, raise your voice, point at the absurdity of the situation over and over. I can guarantee it will make absolutely no change to the final outcome. Losing your cool will simply not help any situation and will likely inflame it further, to your detriment. Ask for the manager, describe your point-of-view in exquisite detail on a sheet of paper, get out the finger puppets or turn to Google Translate – go for it.
But never lose your temper and try not to raise your voice because it's just not the Thai way. 1) They will smile in silence at you whilst you point out that their website said something completely different 2) They will go and discuss the matter with other staff and come back to you with precisely the same answer they gave you in the first place. 3) They will listen to your rant and think you are completely insane without actually saying so 4) They will simply walk away whilst you are just getting warmed up 5) They will get angry… you NEVER want that to happen, you'll come off second best every time. Jai yen.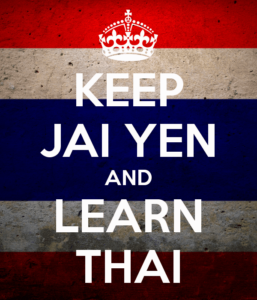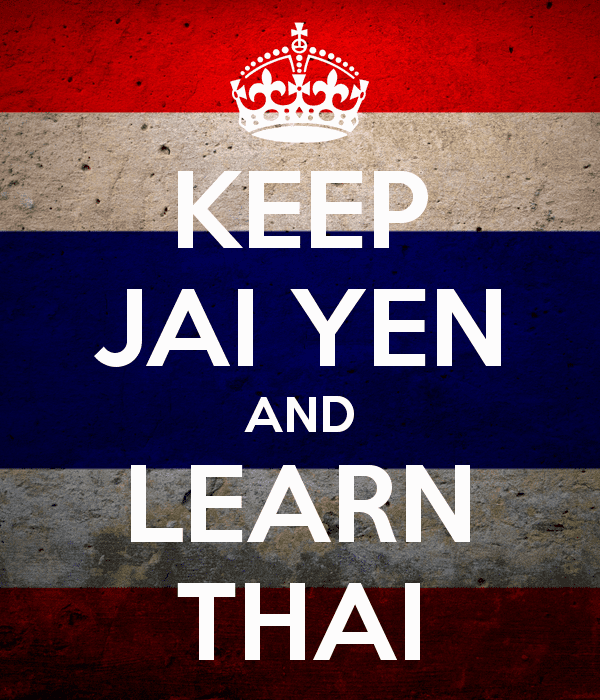 9. THE ROAD TOLL IN THAILAND IS APPALLING
Despite their generally affable nature, great food and endless smiles, Thais don't do the driving thing well. And it's dangerous Depending on which list of stats you want to believe, Thailand is either the most dangerous or the second most dangerous country to drive in the world. If you are in a car your chances improve a lot. If you're older or female, the odds improve further in your favour. If you are on a motorbike but wear a helmet, you've also improved your chances of surviving Thailand's roads.
Christmas/New Year and Songkran (Thai new year) are the times of the year when Thais wipe themselves off their roads in astonishing numbers and all the police checkpoints, Government media releases and changes to laws do little to curb the carnage.
The biggest contributor to this national disgrace is drunk driving with speeding coming a close second. Despite almost draconian laws on alcohol advertising the message about drink driving simply isn't sinking in. Attitudes and a commitment to enforcement is slowly changing but it's a long-tough road ahead for the people of Thailand to tackle their shameful road toll.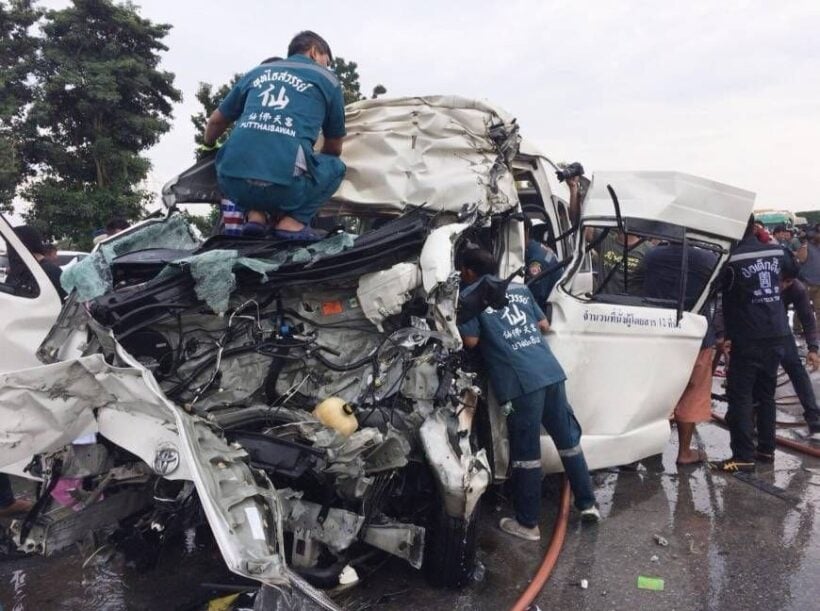 10. QUEUES (or 'lines' if you're American)
Queues and waiting in line are just a part of modern Thai life. Whether it's waiting in the Immigration queue at the airport or your local office, at the local convenience store or at a public hospital, your wait is just a function of all the other systems that lead to inefficiencies and delays. It might be well argued that it's not only Thailand where queues have become a part of life but in Thailand many situations seem quit easy to fix, at least to the person waiting in line (who usually has plenty of time to contemplate solutions).
Immigration queues at airports are becoming longer even though the well-publicised delays have been acknowledged, more computers installed and more staff trained. You can be waiting for an hour to get through immigration at any Thai airport with only half the stations staffed and spare staff standing behind passport control drinking coffee and checking their Facebook. But it's all managed with a smile once you get your moment in front of the funny pod camera for your photo.

So what can you do with many of these challenges? In most cases, keep smiling, take a deep breath and remember why you came to live in Thailand in the first place. Despite the thousand and one little annoyances and inconsistencies it's still a wonderful place to live.
A few days on the ThaiVisa forum would make you think that all expats ever do is whinge and complain about life in the Land of Smiles. It's a bad example of expat life and most of us find our way through these challenges with a bit of patience, grace, a good book or a smartphone with a full charge.
We are, after all, guests in the Kingdom of Thailand and it's up to us to find away around THEIR systems, as best we can.
There is an airport nearby, in most cases, with multiple flights out of the country if you're truly aggrieved by any situation. Get some good local friends around you, do some research before you embark on any new task and keep an eye on your rear-view mirror.


Find more Thai Life top 10s and top 10s in Thailand on The Thaiger.
Chinese tourists spend big during Chinese New Year holiday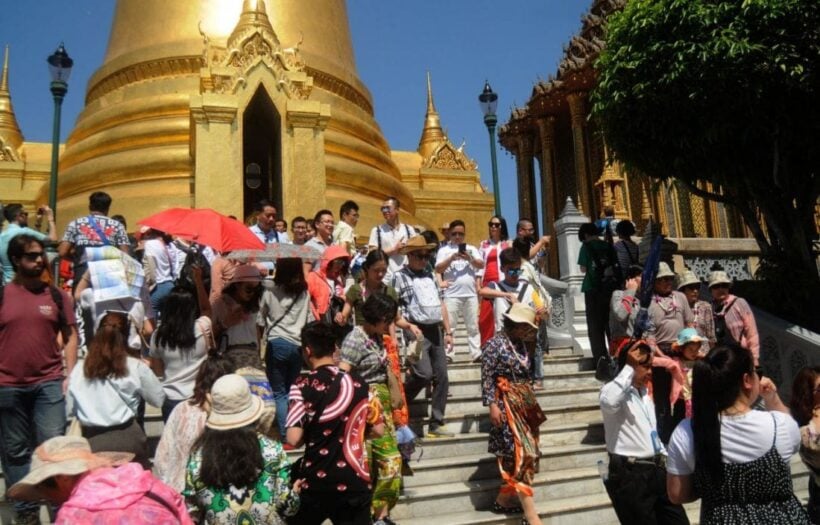 Spending by Chinese tourists during the Chinese New Year holiday around the world was the highest in Thailand.
Alipay, a leading digital payment platform offered by Ant Financial, an affiliate of Alibaba Group has done the sums. The transactions were recorded between February 4-10, and data drawn from the 54 international markets where Alipay is accepted.
The number of transactions in Thailand ranked second worldwide after Hong Kong, and topped the list in Southeast Asia with an average spending of 1,646 yuan (7,650 baht).
The high spending was put down to convenience stores and duty-free shops accepting Alipay and offering special promotions for Alipay users.
King Power Duty Free recorded a 50 per cent increase in transactions thanks to discounts for Alipay users, while transactions at convenience stores also rose by 38 per cent due to their "Alipay corner".
Chinese visitors are also now able to get tax refunds at 7-Eleven branches in the capital.
Chinese spenders, although spending less time per holiday, spend more per person, per day than other tourist demographics entering the country.
Read a previous story about tourist spending patterns HERE.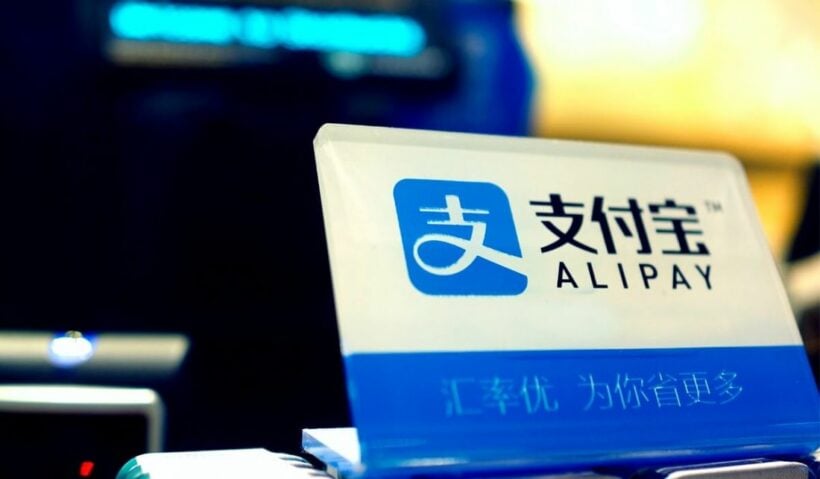 Top 10 Phuket fitness options – get fit on a tropical paradise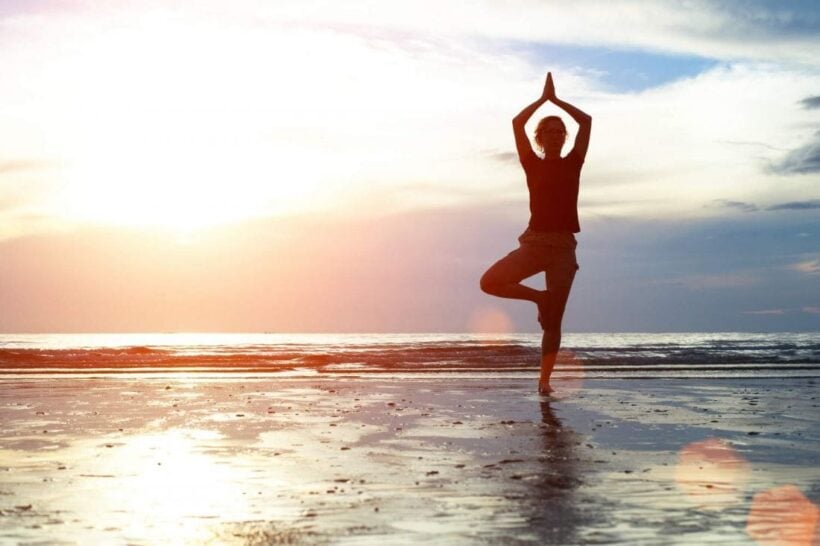 by Krix Luther
Living and working in Phuket for more than 11 years as a full-time Personal Trainer, I have had the pleasure of watching the island develop and make its mark on the wider Health and Fitness industry. I can comfortably say it is becoming an important Health, fitness and wellness hub of South East Asia.
The island has an incredible amount to offer, so much so, you could get lost if you don't know exactly what you're looking for. Knowing what is what, what to do, where to start and which is best for you and your fitness journey, can be a daunting task.
Here's a snapshot of what the island has to offer, whether you're a beginner, average gym rat, fitness enthusiast or pro athlete. You will find something that suits you. 
So, in no particular order, here are the Top 10 Phuket fitness options.
1. Phuket Detox Centres
Phuket Detox Centre? At first, most people think a Detox centre is some sort of Drug Rehab facility. Although a lot of detox centres in Phuket will state they can aid their clients in overcoming some addictions, their primary objective is to help people cleanse and detoxify the body through different variations of fasting and or dieting.
(The Thaiger recommends you should consult with a medical professional before undertaking any detox treatment)
Phuket detox centres offer similar options. Full fast (which means eating nothing but supplements), Juice cleanse, Raw Food Diet and Healthy Eating. There are plenty of other programs available around the island.
Included in these programs are, yoga, meditation and fitness/movement classes, morning beach walks, wellness talks and a variety of other holistic practices, all tailored to help the body heal itself, emotionally, spiritually, mentally and physically.
I have worked with pretty much every major detox centre on the island, and they all have their own niche,  styles and methods.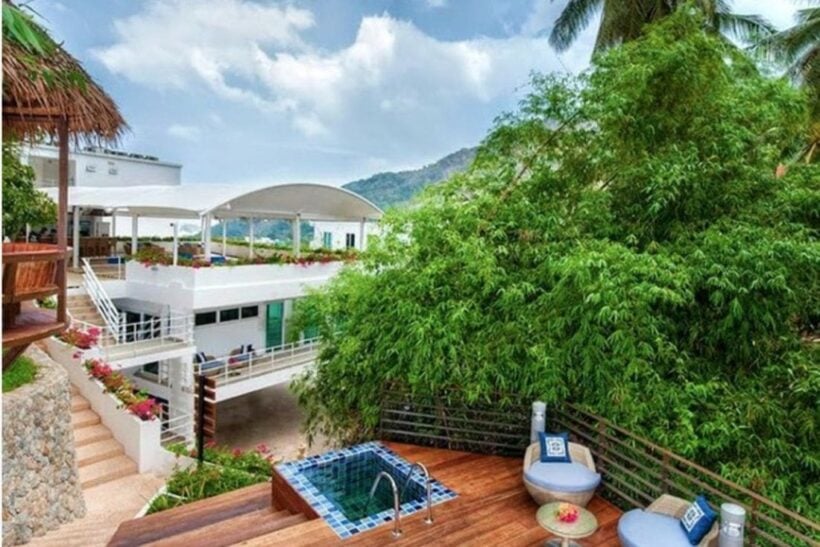 2. Phuket Muay Thai Camps
Thai Boxing (Muay Thai) is Thailands national sport and is huge in Phuket. 13 years ago there was only a handful of local Muay Thai Gyms in Phuket. It wasn't until a gym called Rawai Muay Thai decided to build a professional website, social media presence and advertise Muay Thai training in Phuket to westerners abroad.
Watching its explosive success, it wasn't long until more gyms popped up doing the same thing. Sinbi Muay Thai, Tiger Muay Thai, Dragon Muay Thai, etc. Then with the growing popularity of UFC, some of these Muay Thai Gyms started hiring MMA coaches along with Brazilian Jujitsu specialists and trainers with wrestling backgrounds. I believe Phuket Top Team were the first to do this followed by Tiger, now you have dedicated MMA gyms like AKA Thailand joining the island.
Muay Thai Gyms in Phuket seem to be popping up as fast as 7 Elevens, some are closing with equal speed as well. But if you are looking to better your Muay Thai game or just would like to get fit by trying something new, then you can check out the list of well established Muay Thai gyms in HERE.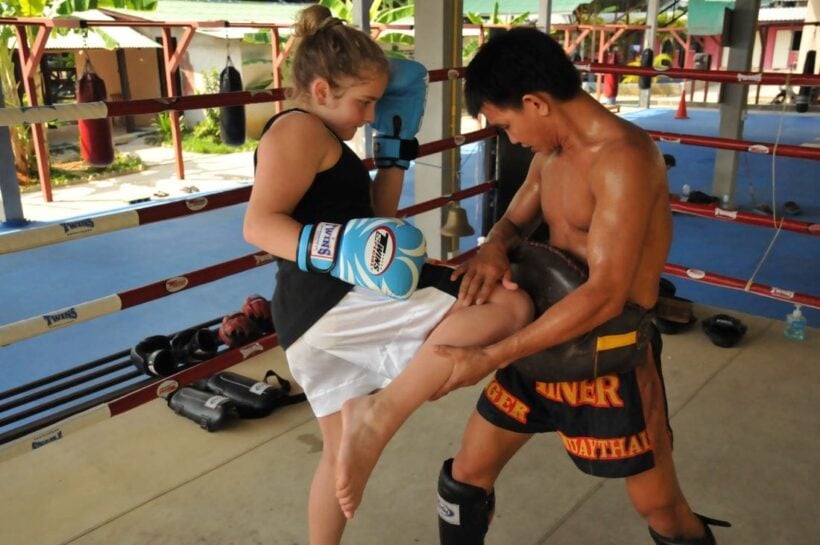 3. Phuket Fitness Centres
There are a lot of gyms now that are just 100% dedicated to fitness classes. Like Phuket Cross Fit, Yoga, TRX, Circuit & HIIT training, correction workouts, workshops and more. They don't have a regular weightlifting facility or gym membership where you can just rock up and hit the weights whenever you want. It is just a pure class schedule fitness centre.
The main open Phuket fitness centres I would say are Titan Fitness and Unit 27. By "open" I mean you can pop in for 1 class or buy into monthly or block packages. Then there is Phuket Fit, and Phuket Cleanse that is more closed and comprehensive, what I mean by that is they include on-site accommodation and meals, and you can not just walk in for the one-off session, you have to be booked into their program.
All are great facilities. If this is something that's more of an interest to you, then you can check them out HERE.
4. Phuket Gyms
Phuket has a vast selection of high-end gyms, with top-notch equipment and facilities as well as your old school dirty, rough, broken equipment, no hygiene, Rocky Balboa style gyms. Whichever your preference, Phuket has a gym that suits your needs and budget. So if you are just looking to join a gym on your visit then here is a list of the best gyms in Phuket.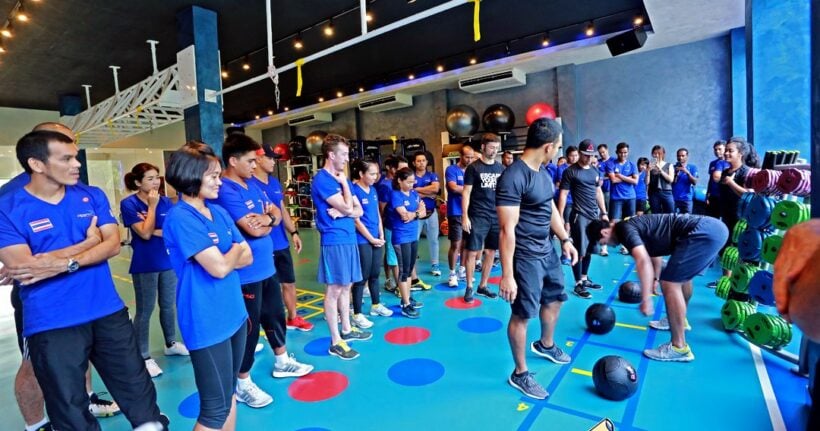 RPM Health Club, Koh Kaew – PHOTO: Phuket Index
5. Phuket Personal Trainers
There are a lot of Personal Trainers in Phuket but only a few freelance ones. Most are attached to a gym or fitness centre and cannot work outside these places. Many people wonder, is a personal trainer worth it? In my biased opinion, the answer would be "Yes… if you can find a good one."
You can read my article here on "what makes a good trainer." So you can make your own assessment of the trainer you hired or are about to hire.
6. Phuket Yoga Retreats
Just like personal trainers, there are a lot of yoga instructors in Phuket and few Freelance ones like my friend Kim White. But there are also some great Phuket yoga retreats. These yoga retreats are similar to the detox centres, they are enclosed facilities with accommodation, food, yoga classes along with other holistic heal classes and workshops.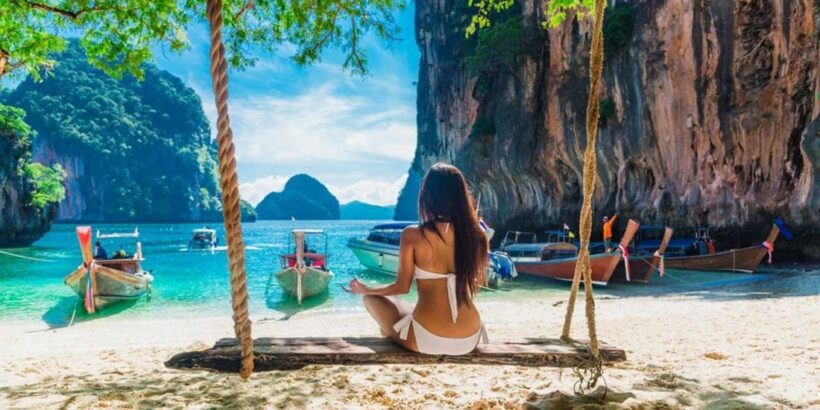 PHOTO: Yoga Health Journal
7. The Great Outdoors
One of the best things about Phuket is that it's beautiful, the oceans, the beaches, and nature surrounded it. Despite the island's obsession with getting rid of single-use plastics it still has fantastic places to swim and snorkel.
You can hire a bike and cycle around the mountain roads and be mesmerised by the stunning views, or you can join in the Clean The Beach Boot Camp and have a great workout on the beach once every two weeks, exercising in the sand, the ocean and nature. There is nothing like kicking off the shoes and training in your bare feet. Enjoy the beaches, rainforests, walks and activities around the island. It's warm and hot all year round (with a bit of rain between May and November).  Here's a list of our Top 10 beaches.
As a last resort, and you're not a 'bicycle' sort of person, rent a motorbike and let the engine do the hard work for you. Make sure you wear a helmet (it's law), have the appropriate health or travel insurance and appropriate driving license.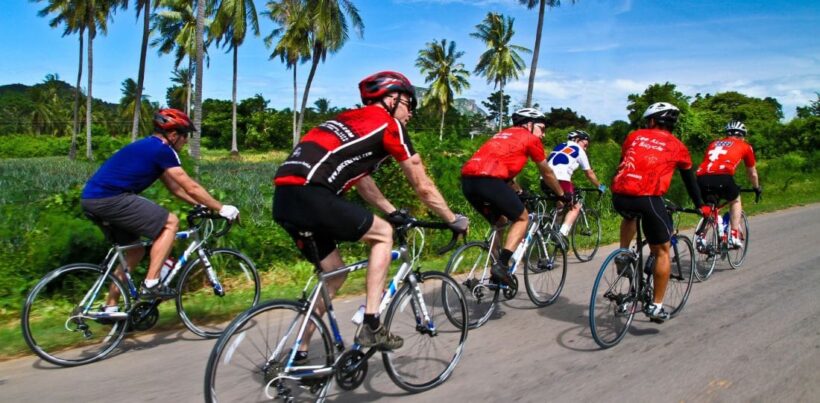 8. Meditation
In the health and fitness industry, meditation is very much underrated, but there are a lot of physical benefits of meditation, not just mental/psychological ones. And in Phuket, there is a great place to learn how to meditate or take your meditation to the next level at the Phuket Meditation Centre.
If it's something you were curious about then I would highly recommend trying it out. They have free introductory classes every Tuesday and Thursday. 
9. Phuket Free Diving/Scuba Diving
Just like the great outdoors there are some great spots to do a bit of diving in Phuket. Whether you are a hardcore free diver or looking to get your first Scuba Diving certificate, then Phuket has some great options for you. Make sure your divers are accredited and check their experience in diving around the island.
10. Massage, Ice Baths, Sauna
If you going to train hard, then you best recover hard. There is nothing like booking a fitness holiday and overtraining in the first week and getting injured. Phuket has some great relax and recovery facilities, from massages to Sauna and Ice Baths and even float therapy in a sensory deprivation tank. These are great for reducing stress, lowering cortisol levels and preventing you from seeing those classic signs and symptoms of overtraining.
Phuket expat re-invents the way sewing machines work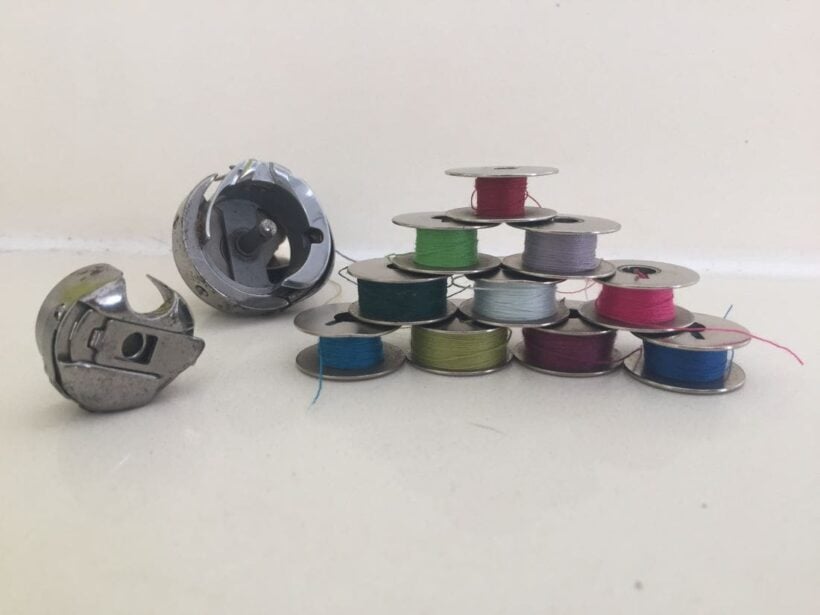 British inventor creates a new sewing system that eliminates the bobbin.
When you list the worlds top inventions the sewing machine is rarely included, it's lucky if it makes it into the top 50!
But there are very few moments in our daily life when we are not close to something that's been produced using a sewing machine.
Now a recent patent, developed by a Phuket expat, is set to bring the sewing machine back into the forefront. Templeton Hancock, a British sewing machine mechanic and former sewing machine demonstrator living in Rawai, has created a new Everlasting Bobbin Sewing (EBS) System that eliminates the need for constantly changing thread bobbins.
A bobbin is a spindle or cylinder, with or without flanges, on which wire, yarn, thread or film is wound. Bobbins are typically found in sewing machines, cameras, and within electronic equipment. In non-electrical applications the bobbin is used for tidy storage without tangles – Wikipedia
"The inception to create the EBS System came to me after a conversation I had with a customer who voiced her frustration with having to continually change the bobbin.  It made me question why no one had come up with a satisfactory solution to discard it."
"The EBS System offers huge benefits not just to manufactures but to everyone who regularly uses a sewing machine; it saves time, improves the quality and finish of garments, reduces waste and make the sewing machine more user-friendly and lessens the impact on the environment."
The first patented sewing machine was in 1790 to an Englishman, Thomas Saint. Over the next 60 years, the machine was modified and improved to something that is still mechanically recognisable in comparison to today's machines.
Since the 1980's there have been significant electronic advancements to the sewing machine, but the need for a refillable bobbin has always harkened back to its introduction in 1853.  Over the years, there have been many who have tried to solve this bobbin dilemma. The simple EBS System provides the solution.

So, how does it work?
With current technology, the needle and upper thread pass down into the machine bed.  As the needle draws back up, the upper thread is left behind, just slightly, but it is enough that a loop is formed.  Machines are timed so that a rotating hook underneath the machine, spinning off a centrally placed drive shaft, can catch this loop and pass it over the bobbin and bobbin case to create a locking stitch.
The EBS System is different.  The drive shaft is moved to one side and the hook is placed within a bearing which has drive teeth on its circumference. A void is now created within the bearing which allows for a thread feed tube to supply endless amounts of thread to freely pass without interruption from the rotating hook, eliminating the need for a bobbin.
The bobbin holds, on average for #40 weight thread, around 34.3m of thread.  In manufacturing this can equate to the bobbin running out on average, every 9-11 minutes. Methods of turn around to get the machine operational again can vary from 22 seconds to 3 minutes, cutting into the amount of hourly units produced and also increasing wastage/seconds garments for the item in production when the thread ran out. 
Analysis of Operation in manufacturing puts aside an average 20% of Standard Allocated Hours (SAH) for changing the bobbin, adjustments and staff rest breaks. By removing the need to refill the bobbin and using the EBS System, manufacturing can be increased by as much as 19%.
Realising the problem with the bobbin, many manufacturers have opted for using a chain stitch instead of a locking thread for seaming. The downside being that the chain stitch uses more thread, creates a bulkier seam and is not as strong as the lock stitch. 
By using the EBS System instead of a chain stitch, a factory making jeans (for example) could save an average of 8.9m of thread per unit produced (depending on method of manufacture), and at the same time produce a better quality garment with stronger and less bulky seams.  8.9 metres multiplied by the amount of units produced each day, week and month, equates to being considerable saving even before you add back in the garments that would usually be discarded as wastage/seconds which have now been mostly eliminated.
The EBS System is not just limited to clothing. Footwear, upholstery, luggage and automotive manufacturers are also to benefit from the lack of a bobbin.  When the bobbin thread runs out, holes have been made in the material and it takes a short time before the machine operator notices.
The precision of the fit and strength of the material has been compromised and a labour intensive task now begins to reinforce the stitch and try to match the holes already created in the material. 
A continuous stream of thread will reduce the amount of wastage of leather and vinyl products in the pursuit of perfection that is expected and demanded by consumers.
The EBS System is not just for industrial use.
The simplicity of the design makes it versatile to be used in the domestic market. The EBS System is a relief to home sewing enthusiasts whose interests are within home decor and quilting. No more will they suffer the frustration when the thread runs out in the middle of a project. 
The versatility of the EBS System is that it can also be used with the current refillable bobbin for those small repairs and quick fixes that would require a variety of short lengths of different coloured thread.
The EBS System also looks to the future. A.I. and automation is making advances into the sewing industry, but these machines still need to be carefully monitored as they still rely on the need for a refillable bobbin.  Using the EBS System machines will enable manufactures to run for 24 hours with very little supervision, with an endless flow of lower lockstitch thread.
US Patent #10156034  PCT#IB2019/050843
For further information contact Templeton Dean Hancock… [email protected]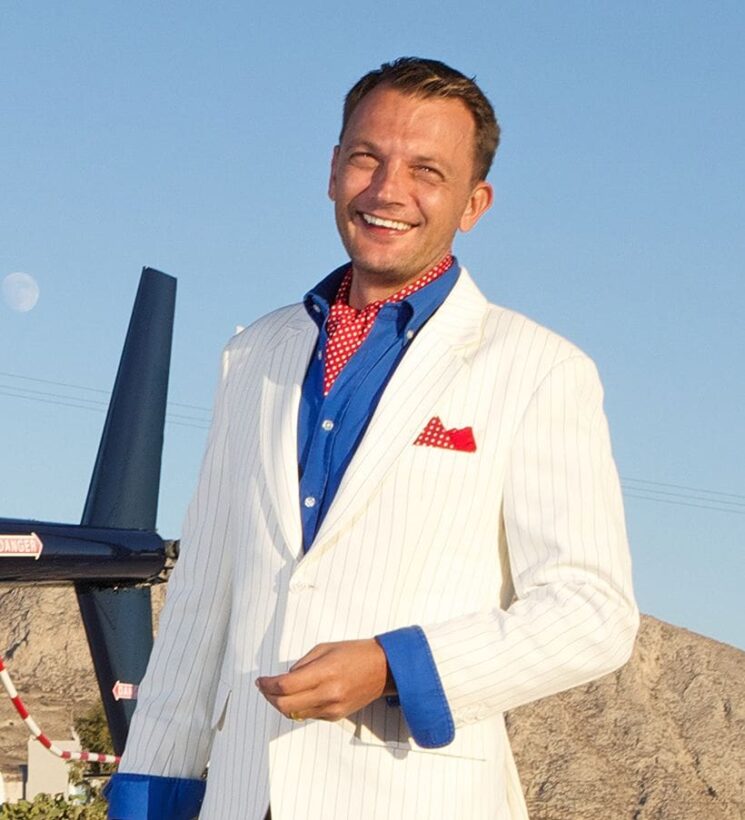 Templeton Hancock, Phuket-based seining machine mechanic and inventor