Top 10 hard truths of living as an expat in Thailand

There will be bumps along the way between your visits to the beach, bar and immigration office (sometimes the bumps will be at the beach, bar and immigration office). Expat life is what you make it here in the Land of Smiles. Moaning about it never helps but accepting the bumps is part of the adventure. Here are our Top Ten Hard Truths for expats in Thailand.
1. VISAS ARE A PAIN IN THE NECK
You have plenty of options but the options never quite fit into your line of work or expectations. But between the Non-B visa, Retirement visa, Education visa, Tourist visa, Elite visa and Smart visa, along with a few visa runs and trips to your local immigration office, you can usually fernangle a long-term stay in Thailand (yes, we know we used nick names for some of the visas).
One way or the other you will need to keep your paperwork up to date as the fines for over-stays and visa problems can be quite aggressive and difficult to negotiate your way around these days. There's plenty of good information on the net about visas but, despite what you read, interpretation may be different on the day you visit the local office and depending who you end up speaking too.
At the end of the day, ask yourself how difficult is it for Thai citizens to live in your country…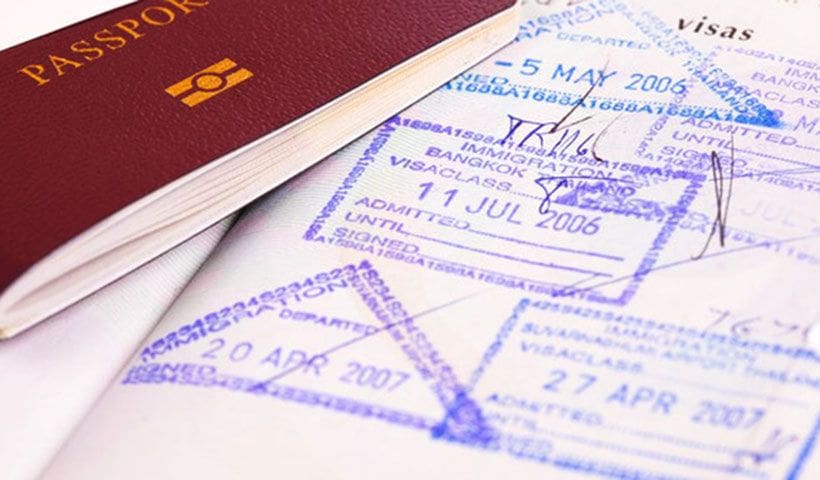 2. YOU CALL IT CORRUPTION. THEY CALL IT BUSINESS.
You are a guest in a foreign country. Thailand has a long history of independence and hasn't been tainted with a lot of western influence. Unlike Myanmar, Laos, Vietnam, Malaysia, Singapore, Indonesia. Philippines and India (just to list the countries around Thailand), there has never been western colonisation of the Kingdom. And most Thais will be delighted to remind you of this proud fact. The down-side is that your perception of western efficiencies and customs are going to be challenged whenever you want to do just about anything.
There will be times when you will be asked, or invited, to put your hand in your pocket to get something happening – it could be a building project, a visa, getting your accounting done or getting a signature on a contract. If you are running a business in Thailand you'll be invited more often than if you're just living the single life here. Be shocked, be angry, be determined to point out your issues with corruption – it's not going to change a system that has been in place for generations and unlikely to change much during your time in the Kingdom.

Speaking of business…
3. THAIS LOVE PAPERWORK
Thais and Thai bureaucracy loves paperwork. You will be bewildered by the amount of paperwork generated for the most simple tasks. We've decided that there must be a huge building somewhere in Thailand that just holds mountains of paperwork that will never, ever be seen again. Despite computers, modern banking and the concept of the 'paperless office', you will see paperwork generated at the expense of perfectly good trees in quantities you can't even start to imagine. How about 32 A4 pages of paperwork for changing one brake disc in a 12 year old Honda Jazz? Watch in wonder as the photostat machines and bubble-jet printers churn out paper you probably can't even read and get placed into files that will likely never be read by anyone else.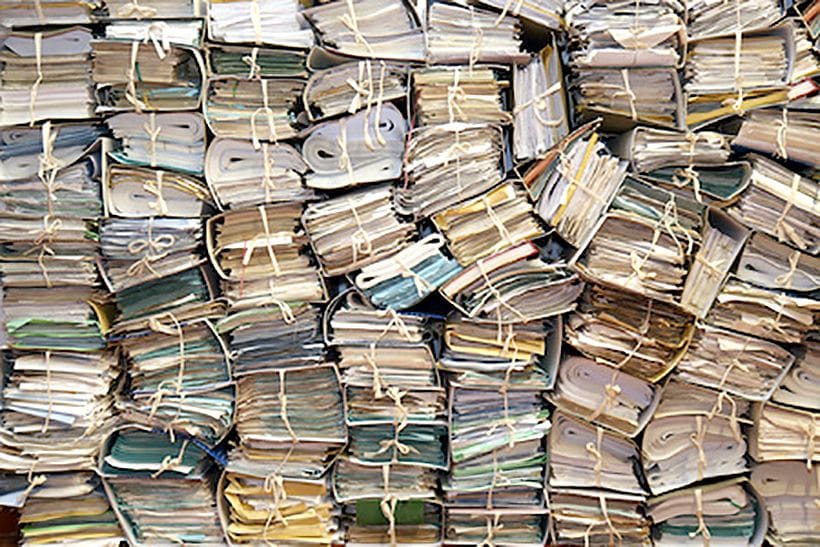 4. BUSINESS IS A CHALLENGE
Despite a US NGO voting Thailand as one of the best places to start a business in Asia (try and hold back your laughter), starting a business in Thailand can be 1) challenging 2) an adventure 3) bewildering 4) perhaps impossible. Or all four at once. Free you mind of anything you've learned in the west about starting a business, jump onto Google and find a good local Admin. person or lawyer. Do it all yourself at your peril.
Just because the Thai GF can pour a beer or 'knows someone' is no guarantee that things will go smoothly. Running a Thai business never ever goes the way you plan. Ever. Between your visas, business registration, Labour Office, Department of this and that, accountants and your Thai staff is a wall of red tape, twists, turns and WTFs that will test your resolve.
The effort is usually all worth it but you've been warned! Dot your 'i's and cross your 't's and check everything thoroughly before you sign a document. And then do it again.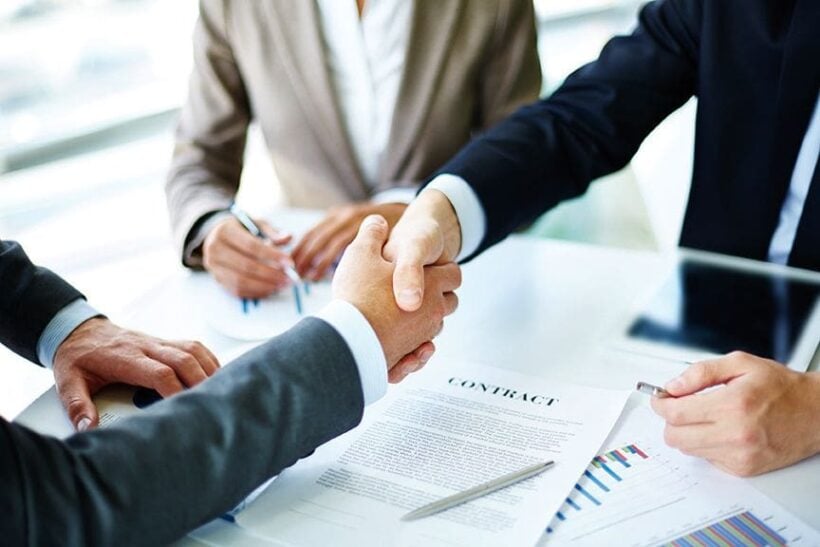 5. TWO-TIER PRICING
Go to a small local restaurant in any holiday area and there will likely be several versions of the menu – one for locals and one for tourists. Off course the menu for the tourists has the same food listed at higher. Go to any national park in Thailand and the entry price can be as much as 1000% higher for 'farang' and tourists. It's just a fact of life much-debated, and you probably just need to accept it. If you do confront a two-tier pricing issue from time to time get out your Work Permit or local drivers licence and the higher price is usually waived. But not always.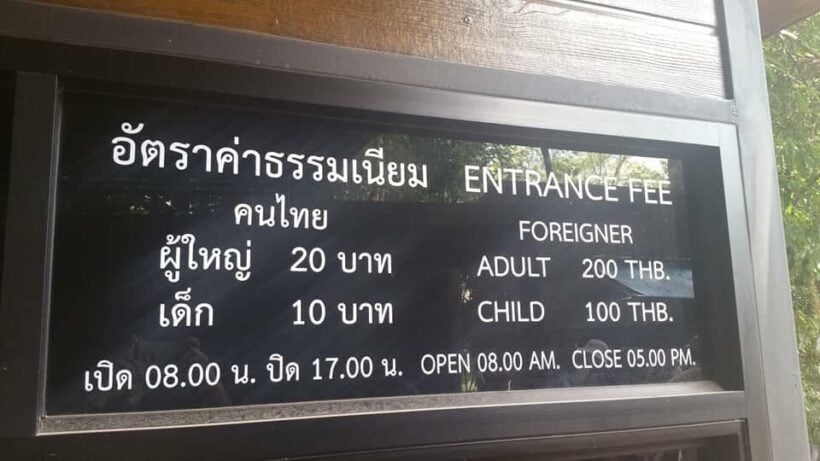 6. BAR GIRLS DON'T LOVE YOU
The 20-something bar girl with the short skirt and fetching smile probably doesn't love you. Whilst many westerners seem to gravitate to Thailand to indulge in the local pleasures of the flesh, a long term relationship and partner may take more time to cultivate than a round of expensive drinks and some small talk with a bar girl whose vocabulary will likely range between the cost of drinks and routine pleasantries, Ka. You'll have better luck on Tinder or, heaven forbid, taking a lady out on a date and actually getting to know her.


7. BUT THAT'S NOT HOW I DID IT LAST TIME!
Immigration rules, negotiating with police, business rules, road rule enforcement. The way you tackle some of these day-to-day little 'impediments' should be treated as a single adventure and not to be referred to in the future as the-way-things-are-done. Whilst Thailand has well described rules, regulation and laws relating to just about everything, they are often applied and enforced in a way that may appear unfair or inconsistent.
The way police negotiate who was responsible at an accident will be different everytime. It used to be folk lore that if if there's any issue to be sorted out between a Thai and a foreigner, the Thai will always come out ahead. From personal experience I would say that's no longer the case but always be prepared to 'wing it' in any given situation. If there are going to be police or the law involved best to get someone speaking Thai, the local Tourist Police or someone in-the-know to help you wade through potential problems.

8. DON'T LOSE YOUR COOL
Stamp your feet, raise your voice, point at the absurdity of the situation over and over. I can guarantee it will make absolutely no change to the final outcome. Losing your cool will simply not help any situation and will likely inflame it further, to your detriment. Ak for the manager, describe your point-of-view in exquisite detail on a sheet of paper, get out the finger puppets or turn to Google Translate – go for it.
But never lose your temper and try not to raise your voice because it's just not the Thai way. 1) They will smile in silence at you whilst you point out that their website said something completely different 2) They will go and discuss the matter with other staff and come back to you with precisely the same answer they gave you in the first place. 3) They will listen to your rant and think you are completely insane without actually saying so 4) They will simply walk away whilst you are just getting warmed up 5) They will get angry… you NEVER want that to happen, you'll come off second best every time. Jai yen.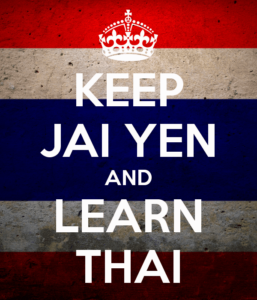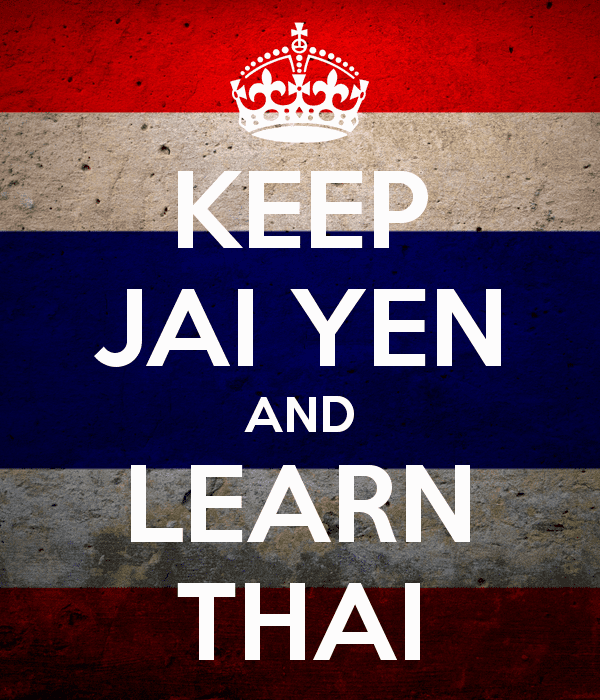 9. THE ROAD TOLL IN THAILAND IS APPALLING
Despite their generally affable nature, great food and endless smiles, Thais don't do the driving thing well. And it's dangerous Depending on which list of stats you want to believe, Thailand is either the most dangerous or the second most dangerous country to drive in the world. If you are in a car your chances improve a lot. If you're older or female, the odds improve further in your favour. If you are on a motorbike but wear a helmet, you've also improved your chances of surviving Thailand's roads.
Christmas/New Year and Songkran (Thai new year) are the times of the year when Thais wipe themselves off their roads in astonishing numbers and all the police checkpoints, Government media releases and changes to laws do little to curb the carnage.
The biggest contributor to this national disgrace is drunk driving with speeding coming a close second. Despite almost draconian laws on alcohol advertising the message about drink driving simply isn't sinking in. Attitudes and a commitment to enforcement is slowly changing but it's a long-tough road ahead for the people of Thailand to tackle their shameful road toll.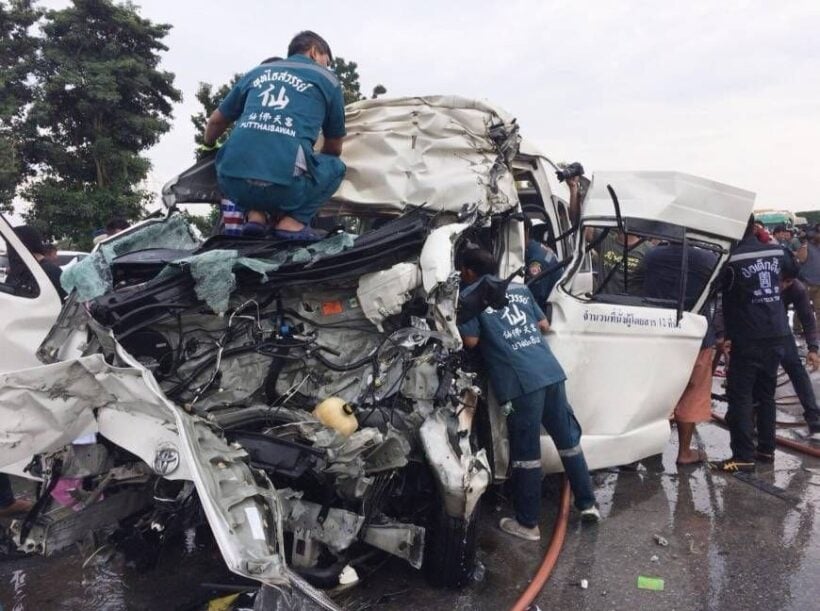 10. QUEUES (or 'lines' if you're American)
Queues and waiting in line are just a part of modern Thai life. Whether it's waiting in the Immigration queue at the airport or your local office, at the local convenience store or at a public hospital, your wait is just a function of all the other systems that lead to inefficiencies and delays. It might be well argued that it's not only Thailand where queues have become a part of life but in Thailand many situations seem quit easy to fix, at least to the person waiting in line (who usually has plenty of time to contemplate solutions).
Immigration queues at airports are becoming longer even though the well-publicised delays have been acknowledged, more computers installed and more staff trained. You can be waiting for an hour to get through immigration at any Thai airport with only half the stations staffed and spare staff standing behind passport control drinking coffee and checking their Facebook. But it's all managed with a smile once you get your moment in front of the funny pod camera for your photo.

So what can you do with many of these challenges? In most cases, keep smiling, take a deep breath and remember why you came to live in Thailand in the first place. Despite the thousand and one little annoyances and inconsistencies it's still a wonderful place to live.
A few days on the ThaiVisa forum would make you think that all expats ever do is whinge and complain about life in the Land of Smiles. It's a bad example of expat life and most of us find our way through these challenges with a bit of patience, grace, a good book or a smartphone with a full charge.
We are, after all, guests in the Kingdom of Thailand and it's up to us to find away around THEIR systems, as best we can.
There is an airport nearby, in most cases, with multiple flights out of the country if you're truly aggrieved by any situation. Get some good local friends around you, do some research before you embark on any new task and keep an eye on your rear-view mirror.


Find more Thai Life top 10s and top 10s in Thailand on The Thaiger.

Phuket vs Penang – The two pearls go head to head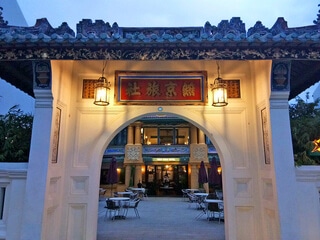 …including some reflections by guest writer TravellingMitch
There was a time when Penang was the 'Pearl of the Orient', for some western travellers the only 'orient' they would know outside of Singapore and maybe Hong Kong.
It was the 1950s and 60s when jet travel had just started making the world smaller and the western middle class were in search of new and exotic locations.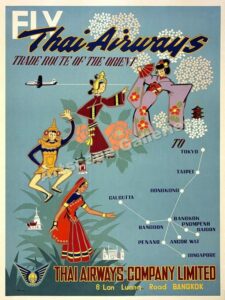 But there's a time when Penang's popularity just fell off the map. In the mid 1970s people started to visit the little Thai island of Phuket and a new 'pearl' would go on to being a tourist favourite, and still is – Phuket, The Pearl of the Andaman.
The two islands are, geographically, very close and share a similar history of both European and Chinese trading heritage. Walking around Phuket Town and Georgetown will display exactly the same style of sino-porteuguese architecture although Penang has always had a lot more grand colonial buildings due to the British colonisation of Malaya.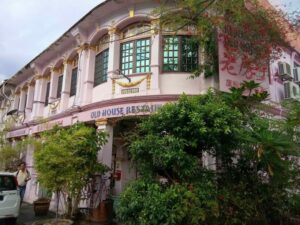 The stark difference is that Phuket has many beaches. Penang has few and the water isn't clear. Phuket has Patong and there's really no equivalent in Penang (many would argue that's a good thing).
Penang has much better roads and organised infrastructure, probably due to some early colonial planning and the large flat spaces for residential areas and towns.
And Phuket is Thai and Penang is Malaysian with all the cultural and religious differences that provide each island it's own distinct personality.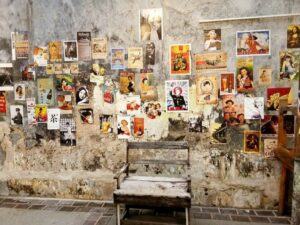 If you want to drive from one island to the other it will take about 9-10 hours and you'll cover 647 Km. There are direct flights with Firefly five days a week (it varies at different times of the year). As the crow flies, the islands are 357 Km apart.
There are two daily flights from one island to the other, one with Firefly Airline on a turbo prop aircraft and the other with Air Asia in an Airbus 320. In both cases the flight will take you around an hour, a bit faster in the jet. (Firefly is usually five days a week)
'TravellingMitch' travelled to the two islands back in 2010 and penned an article which, with permission, we've re-printed in bold.
Compared to Phuket, Penang is very low key. There is not the choice or variety of areas and scenery to stay in Penang as there are in Phuket. Penang is limited with its tourist areas, the town of Georgetown, and the beach resorts of Tanjung Bungah and Batu Ferringi, and the fact that the sea is not clear.
Having said that nothing is manic, like say Patong in Phuket, and Batu Ferringhi feels a bit like a small and quiet Karon or Kata. Tanjung Bungah is very quiet indeed. The hotels in the beach resorts in Penang are right on the beach.
Nothing much has changed since 2010, then…
Phuket is a place where you can just about find it all. You want mega busy with bars, shops coming out of your ears, Phuket has it. You want to be partying all night, Phuket has it. You want remote 5* luxury, Phuket has it. You want something in between, Phuket has it. I hate to say Phuket has it all, but will say that Phuket has a huge range and choice of hotels and locations when compared to Penang. Not many hotels directly on the beach in the well known areas like Patong, Karon and Kata, but many of the more remoter beaches have hotels right on the sand, and as they are only 20mins from places like Patong are very popular.
Think that the 20 minute travelling time has blown out a bit since 2010…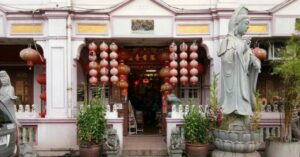 Penang is more sedate, and at the moment happy with being Penang. Only has 1, maybe 2 beach areas and the sea is a bit iffy but Penang is still food heaven, has a much more laid back quality and does not have that really busy feel [even if it is] that you get in Phuket. Not much in the way of night life for those wanting to party until the early hours but there are a couple of night clubs in Georgetown. The only worry is if people try to turn Batu Ferringhi into Patong.
That hasn't happened, yet…
Phuket wins hands down on beaches. Penang does not compare. The water is clean and clear and snorkelling possible right off hotel beach even in the busiest resorts in Phuket whilst Penang is not so lucky.
And Penang doesn't have the assortment of islands off the main island that Phuket has…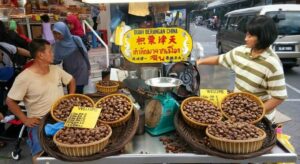 Both are equal contenders for food. There is a good choice of cheap local food around in both but in Penang you get a wonderful eclectic mix of Malaysia, Thai, South East Asian, Chinese and Indian. All are very, very tasty.
Penang's food scene is legendary and on-par with anywhere in the world offering excellent quality street and restaurant food.
Shopping, well, Phuket gets it, but only just, and that is because of there are more markets – a thing that Penang is limited in. Although the modern malls are the same the world round, and most modern malls you could be anywhere, Bluewater in the UK, or the Gurney Plaza / Queensbay in Penang or Central Festival in Phuket. The brands and shops are pretty global and in the modern malls only the signs give the indication where you are.
Would have to put the newest shopping malls in Penang ahead of Phuket for now (as we await the opening of the new Central Festival in Phuket next year).
Generally we found that the cost of clothes is about the same as the UK throughout both Malaysia and Thailand, be it the hi-end or mid range original items or replicas. Bargaining is a necessity in SE Asia, and you will get a better deal the more you buy. There are some great replica products and some absolute rotters in both countries, shop wisely and expect to pay more for the better stuff, again prices are about the same. Given the cheap price of clothes and other products in the UK and the weak pound when travelling, we often found we were actually paying more than we could at home.
That also hasn't changed but with the Thai baht surging it's making costs higher for international tourists than before.
There are some lovely souvenirs in both, and the usual household stuff like cushion covers and table runners, which are popular, and DVD prices are pretty similar throughout both Phuket and Penang. Although I would say that Phuket, with the larger number of markets does seem to have a larger choice.
We always use local laundries to avoid the expensive hotel laundry fees. You will get a really good deal by the kilo for washing, and washing and ironing in both Penang and Phuket. Came back clean and fresh.
Hotels are pretty standard for both places, and not much to choose, a bad 3* and a wonderful 5* are pretty much the same the world round. There is a huge number of hotels in Phuket to pick from compared to the number in Penang. You do find many more really nice smaller boutique hotels in Phuket – and they are a real pleasure.
The 'boutique hotel' scene and the newer high rise 'residences' are a growing trend in Penang with superior planning and development controls than the haphazard condo boom in Phuket.
Both island have amazing sights both natural and man made. Both have the culture of their old towns, Georgetown and Phuket Town. There is a great choice of things to see and do, and as what to see and do is a very personal thing no one could get bored in either as long as they have done their homework.
Georgetown is a lot larger than Phuket Town and is a listed UNESCO World Heritage Site. This has dampened a lot of the renovation of the old shop houses in Georgetown compared to what we've seen around Phuket in the past decade. But you could wander around Georgetown for days whereas Phuket Town might take you an afternoon at best.
So, I guess there is no real comparison, they are both very different, and it will depend on what each person wants for their experience to which is the better option. Please don't go to one expecting the other. But if you do plenty of reading and research you will see which one is for you. Or you might be like us and love them both for what they are.
Couldn't agree more, thanks TravellingMitch.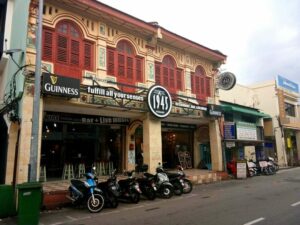 AREA Phuket 576 Sq Km, Penang 1,048 Sq Km
POPULATION Phuket 480,000, Penang 1.7 million
Hemp being proposed as alternative to medical marijuana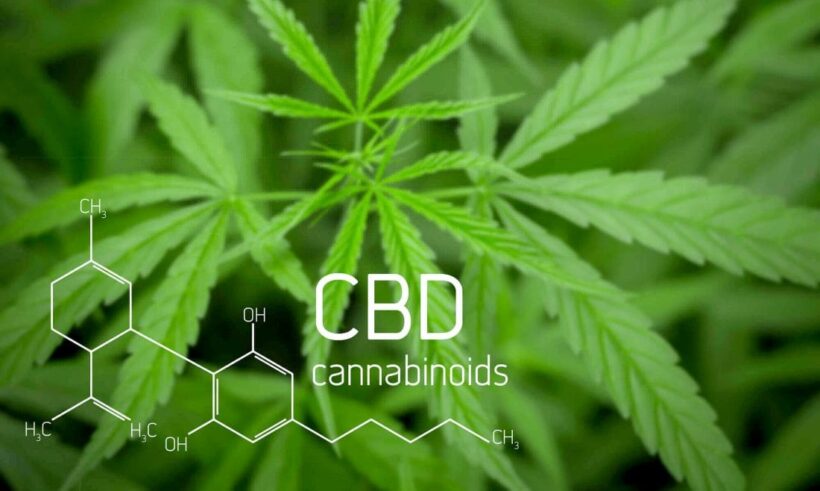 The UN is considering whether to downgrade the classification of cannabidiol – currently a narcotic under international law, says Kasetsart University agronomy lecturer Vichien Keeratinijakal.
Vichien claims the UN was considering reclassification because cannabidiol, found both in hemp and marijuana, had been shown to have medical benefits without the intoxicating properties of other cannabinoids, such as psychotropic tetrahydrocannabinol (THC).
Some countries use cannabidiol in food-supplement products, he added.
Vichien has met with International Narcotics Control Board member Viroj Sumyai last month to discuss Thailand's move to legalise medical marijuana.
With restrictions possibly set to be lifted on cannabidiol, Government Pharmaceutical Organisation (GPO) chairman Sopon Mekthon suggested that the government encourage farmers to grow hemp as a source of cannabis-related remedies rather than marijuana.
He says Thai-grown marijuana still had a rather high THC level and yielded a low amount of cannabidiol, meaning people were more likely to take it for psychotropic effects.
Sopon added that the government should legalise the growing of hemp and conduct further studies on which strains to grow and where to cultivate in order to maximise the cannabidiol content.
According to The Nation, Vichien, who has carried out GPO research into cannabis strains for medical purposes, said hemp (Cannnabis sativa L Subsp sativa) is judged different from marijuana (Cannabis sativa L Subsp indica (Lam) based on the amount of THC content.
Thailand requires that hemp must contain less than 1 per cent THC, while the US requirement is for less than 0.3 per cent and Europe's is for below 0.2 per cent.
Vichien explained that if Thailand wanted to grow hemp to get cannabidiol for global export, it had to ensure the produce contained less than 0.3 per cent THC and ensure there was no heavy-metal contamination.
The government may have to amend its regulation to cap THC content at 0.3 per cent, because anything higher is regarded as narcotic marijuana, the lecturer said.
He added that if Thailand were to grow drought-hardy hemp, which is mostly cultivated for fibre and Omega oil-rich seeds besides cannabidiol, farmers could follow the dual model – focusing on both fibre and cannabidiol – that is applied by China, the world's largest source of cannabidiol.
SOURCE: The Nation
The new Galaxy Roof Club opens in Patong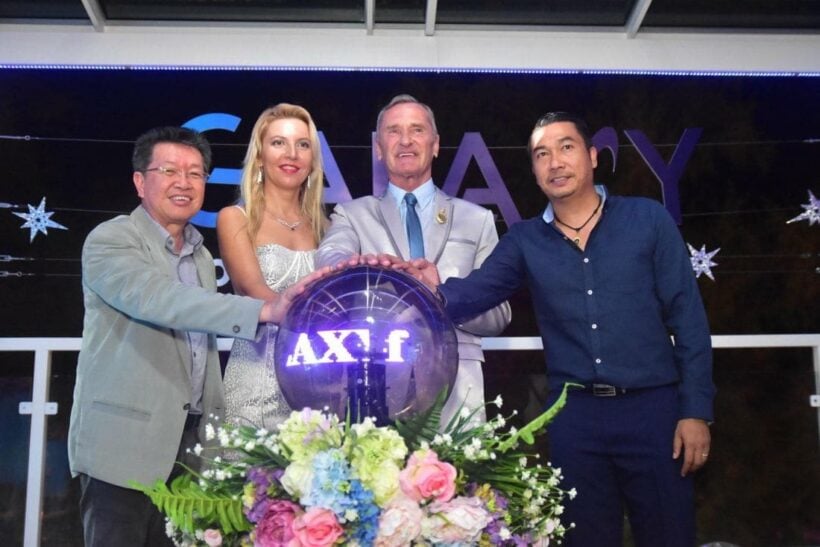 The new Galaxy Roof Club Patong had its official launch as Patong's first and only roof club under the slogan "Where all stars meet."
Dr. Josef Kastenberger – Owner, Ms. Olga Kotelenets – Managing Director and Mr. Nunthidej Phatanachinda – Advisor to Galaxy Roof Club Patong, are offering a new experience as the first and only roof club in Phuket overlooking Loma Park along Patong's main beach road.
The new stylish rooftop venue is a new star on the Patong entertainment horizon featuring dusk till dawn entertainment with an epic line up of live events and parties, including DJs, live music and entertainment.
The new rooftop club is offering an affordable range of tasty dishes with both modern international and Thai cuisine – Sunday Brunch, dining under stars or late night cravings!
The new Galaxy Roof Club Patong will have a daily program of events…
Monday – LATINO STAR NIGHT; Latino star night with entertainment, Dancing Latino by instructor and have fun after with GALAXY/guest DJ.
Tuesday – THAI STARS MEET; Showing Thainess to all participant guest. There will be Thai style decoration, Thai dance, Thai music performance before beat up with GALAXY /Guest DJ.
Wednesday – LADIES STAR NIGHT; bring women gather to make community, present exotic cocktail/mocktial.
Thursday – DATE MY STAR; Date night where guest can meet and chat each other.
Friday – WHERE ALL STARS MEET; Retro party with 60-90's music.
Saturday – GALAXY FEVER; Big party of GALAXY Roof Club Patong feature with special guest DJ.
Sunday – SUNDAY BRUNCH; like to eat and drink with friends and family.
The rooftop pool deck has a cabana, sun beds and deck chairs. Enjoy Patong's new sunset seaview or anytime of the day.