The evolution of Phuket's MAMILS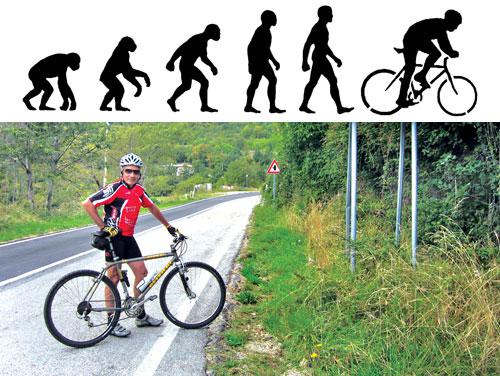 PHUKET: One of the more amusing acronyms that the current boom in all things cycling related has spawned is "MAMILS".

MAMILS are of course "Middle Aged Men In Lycra" and if the tabloid media are to be believed, the Western world is awash with these rather dubious sounding creatures.

Certainly Phuket has not been spared this plague, as a brief foray around the island's roads any morning will attest. The island's highways and byways have become home to packs of Lycra-clad males, often sporting abundant graying locks or bulging tummies, doing their utmost to appear lithe and athletic, as they pump their pedals and slurp from their water bottles.

The term itself is probably somewhat in contravention of the Trade Descriptions Act as many of these healthy-looking bicycling specimens are in fact well into their sixties or even seventies, meaning that if we take the term "Middle Aged" literally, then a life expectancy of 120 to 140 years can be anticipated as a result of cycling in Lycra. This would put even Methuselah, who according to the bible was not in fact a pedal-pusher, to shame!

The MAMIL acronym also refers exclusively to MALE cyclists… as well it might. While it's true that the female of the species is certainly partaking enthusiastically in the global embrace of cycling, generally she does so with considerably more sartorial aplomb and dress sense than the male Lycra louts – with whom, embarrassingly, she is often forced to share the road.

What has brought about this flight to Lycra, other than the very obvious attractions of sweaty body-hugging material next to one's skin, a well-padded bottom and a tumescent, bulging cod piece?

Brightly colored Lycra has become a uniform of bonding and recognition amongst men of a certain age who enjoy cycling, and all joking aside, it does indeed have many advantages when out on the road, facilitating freedom of movement and ventilation, as any Phuket-based "pedal-phile" will confirm.

The global bulge in the Lycra market has, of course, been driven by those selfish "baby-boomers". This is the annoying generation that, not satisfied with reinventing sex, music, fashion and the media to meet its own ends, now refuses to just go away and age gracefully like previous generations and instead still desperately attempt to cling to their youth and feel entitled to constantly be the center of attention. This is an important key to understanding the rise of the MAMILS and their almost manic focus on exercise, good diet, social engagement and a balanced lifestyle – all in pursuit of an enduring youthfulness.

Rawai-based osteopath Garnett Symonds, himself an enthusiastic MAMIL, says, "As they have reached retirement age with more time on their hands, plus an abundance of internet-based information and a desire to extend their years of healthy living, many men in Phuket have adopted cycling as one of the healthiest forms of exercise for the aging body.

"Cycling gets you outdoors, often in a sociable group situation and can be enjoyed for long periods without stressing or injuring the body," he says.

Garnett's piece of wisdom should perhaps be tempered, at least in the Phuketian context, with Mark Twain's famous quote: "Get a bicycle. You will not regret it… if you live."

Dr Sayam Hanpiphat, who specializes in physical medicine and rehabilitation at Bangkok Phuket Hospital is also a keen cyclist and explains that there are enormous mental and psychological benefits to becoming a MAMIL.

"We now know the human brain responds to regular aerobic exercise such as cycling by producing a flood of opiate-like 'happy chemicals' such as dopamine and beta endorphins that elevate mood while enhancing sleep and relaxation. In addition, cycling is very often a group activity which promotes sociability and bonding – which are inherently beneficial."

My good friend Claudio Vianello, with whom I have just been cycling in Italy, spent much of his early life flying attack helicopters over Vietnam and subsequently jumbo jets around the world for American Airlines. Now 71 and settled near Kata, he is a classical example of the modern MAMIL – being an exceptionally fit cyclist and international-class skier for his age group. Claudio says: "Cycling around Phuket has become an absolute passion for me and if I didn't rack up my 300 or so kilometers a week in Lycra, I'm not sure what I would do with myself."

A major meeting point for many of Phuket's Lycra louts is that temple of health and fitness – Thanyapura Sports & Leisure Club – which was developed by another arch MAMIL Klaus Hebben, himself an exceptionally fit and gifted sixty-something Iron Man.

Each morning you can see a large peloton of Lycra-clad cyclists hammering out of Thanyapura to put in their training klicks. Many members of this group, such as world Ironman legend Jürgen Zäck, are internationally famous and all of them are exceptionally fit and healthy; not a few are well into their fifties, sixties and even seventies. They stand as a highly inspirational testament to the immense health benefits that wearing Lycra (and possibly just a bit of physical effort) can lend to us all.

Bring on Phuket's MAMILS!

Keep checking our Lifestyle pages for the latest happenings across Phuket. Alternatively, join our Facebook fan page or follow us on Twitter.


— Baz Daniels
Want more from the Thaiger family?
📱 Download our app on Android or iOS for instant updates on your mobile
📧 Subscribe to our daily email newsletter
👍 Like/Follow us on Facebook
🔔 Subscribe to or Join our YouTube channel for daily video updates
Top 5 accounting firms in Thailand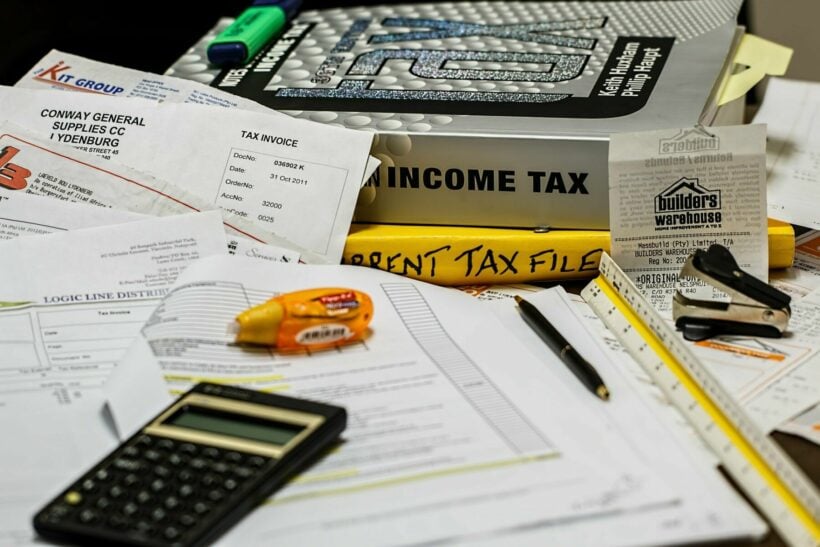 If you own a business in Thailand, there is one service you can't do without, which is accounting. Accounting, just like human resources (HR), plays a vital role in most businesses. Therefore, hiring an accounting firm can help your business grow and expand, even when your business is still small. In other words, if you want your business to become successful, you can't ignore the importance of accounting firms.
Accounting firms help you handle critical financial tasks, such as calculating your withholding TAX and VAT and completing your financial statements. In addition, they also ensure that you comply with Thai law. Therefore, it's only natural that you want the best accountant, someone you can trust, to do these tasks.
When talking about the best accounting companies, the first names that usually come to mind are the Big 4 – PwC, Ernst & Young, Deloitte, and KPMG. On the other hand, there are also numerous other main players in Thailand's accountancy field. Accounting companies are always in tough competition among themselves, so it can be hard to choose the best one. However, we have narrowed it down to the top 5 accounting companies in Thailand.
5 Best Accounting Firms in Thailand
Best of Thailand's accounting firms, listed below.
1. HLB Thailand
Previously known as BDO Thailand, HLB Thailand is one of the most reputable accounting firms in Thailand. It is an HLB International member, which is a global network of independent advisory and accounting firms. HLB International has hundreds of offices across 160 countries. In 2020, HLB International won 'Network of the Year' at the 2020 Digital Accountancy Awards. This award certainly drives up their reputation among those in needs of accounting services.
HLB Thailand expertise in audit and assurance, transfer pricing, and outsourcing. Their client base covers a wide variety of industries, such as telecommunications, manufacturing, constructions, and hospitality. Furthermore, they also offer service to real estate, healthcare, and not-for-profit industries. The firm is led by Co-Managing Partners Andrew Jackomos and Paul Ashburn. The firm's tax services in Thailand provide a combination of local attention and global capabilities. Furthermore, they also provide financial audit and risk assurance service.
Main Areas of Service: Advisory, Audit and Assurance, Tax.
Locations: Bangkok and Phuket.
BANGKOK: 14th Floor, CTI Tower 191/70-73 New Ratchadapisek Road Klongtoey, Bangkok 10110, Thailand.
PHUKET: 20/90 Moo 2, Thepkasattri Road T. Koh kaew, A. Muang, Phuket 83000, Thailand.
Website: https://www.hlbthai.com/
Contact Info: hlb@hlbthailand.com
BANGKOK: +66 (0)2 260 7290
PHUKET: +66 (0)2 260 7297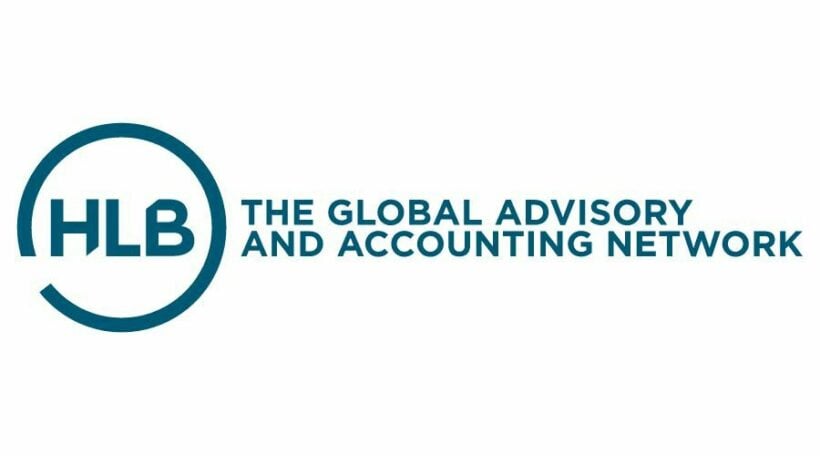 2. PKF Thailand
PKF Thailand is a member of PKF International's global family of legally independent firms with over 400 offices in 125 countries. Therefore, the firm is known to provide global solutions to its clients.
As one of the oldest accounting companies in Thailand, PKF Thailand has built its strong reputation for years. Today, it has successfully established itself among the leading accounting firms of choice for both international and local clients. This accounting firm is licensed by Thailand's SEC (Securities and Exchange Commission) to perform audits on public listed companies. PKF Thailand presents highly qualified international and local professionals, so they can help bridge the gap between international business and the Kingdom.
Headquartered in Bangkok, PKF Thailand has active branches on the Eastern Seaboard in Phuket, Hua Hin, Sri Racha, Pattaya, and U Tapao. Therefore, they can offer services to businesses around Thailand.
Main Areas of Service: Advisory, Audit and Assurance, Corporate Finance, Business Solutions, Tax, and Transaction Services.
Locations: Bangkok and Eastern Seabord.
BANGKOK: 28th Fl., Sathorn Square Office Tower, 98 North Sathorn Road, Silom, Bangrak, Bangkok 10500, Thailand.
EASTERN SEABOARD: 63/14-15 M.10, South Pattaya Road, Nongprue, Banglamung,
Chonburi 20150, Thailand.
Website: https://pkfthailand.asia/
Contact Info:
BANGKOK: thailand@pkf.com / +66 2 108 1591
EASTERN SEABOARD: esb.th@pkf.com / +66 38 195 252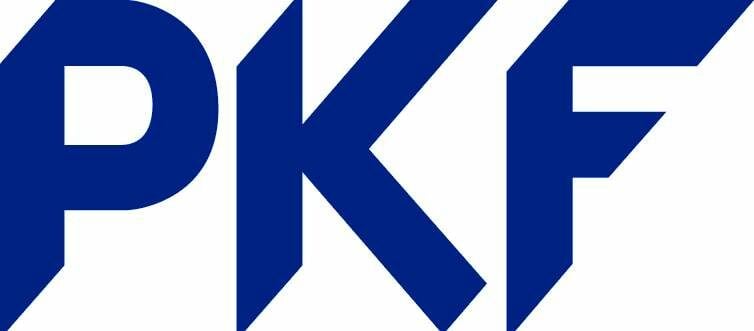 3. HUMANICA
HUMANICA is a business solutions provider in Thailand. They are pioneers in the HR and ERP industry in Thailand. However, they also offer finance and accounting services in the country. Their finance and accounting services are designed for companies who need to outsource tiresome office tasks. Moreover, they have provided accounting service and system advisor for SME businesses in various industries for over a decade. Their clients range from manufacturer and construction to trading, e-commerce, and services.
Located in Pathum Wan, Bangkok, HUMANICA is part of the Human Resources Consulting Services Industry. They provide accounting, finance, and taxation services. Their taxation services include value-added tax, withholding tax, and corporate income tax.
Main Areas of Service: Accounting, finance, and taxation.
Locations: 2 Soi Rongmuang 5, Rongmuang Rd., Rongmuang, Pathumwan, Bangkok, Thailand 10330.
Website: https://www.humanica.com/
Contact Info: sales@humanica.com / +66 2 636 6999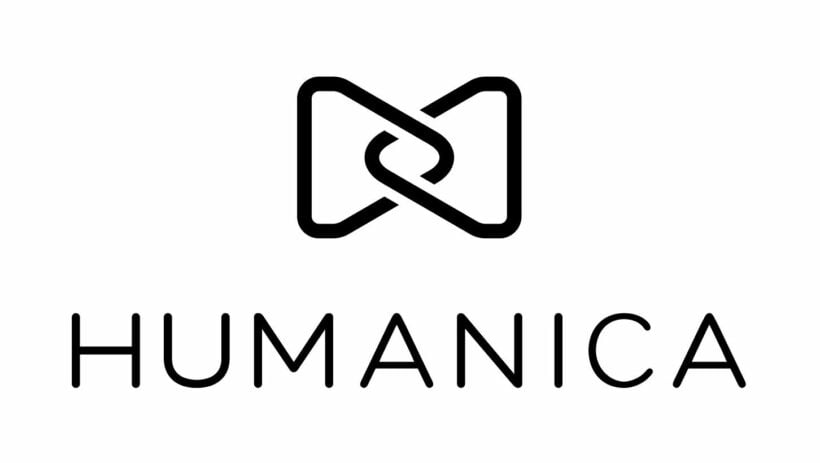 4. Mazars
Mazars is a French accounting, audit, and consulting group. This accounting firm set its foot in the Thai market for the first time in 2008. However, they are quick to establish a reputation of being one of the top accounting firms in the Kingdom.
Mazars boasts a multinational team, with its consultants consisting of Thai, British, German, Dutch, Indian, Korean, Japanese, and Australian nationals. As a result, they are among the leading companies in the country that provide accounting services globally. In addition to their accounting services, they also offer legal and consulting services for businesses across Thailand. Mazars is committed to helping their clients succeed. They understand and respect your business, so they will adapt their approach accordingly.
Main Areas of Service: Audit and assurance, financial advisory, tax, outsourcing, and international services.
Locations: Empire Tower, Tower 2, 12th Floor, South Sathorn Road, Bangkok 10120, Thailand.
Website: www.mazars.co.th
Contact Info: +66 2 670 1100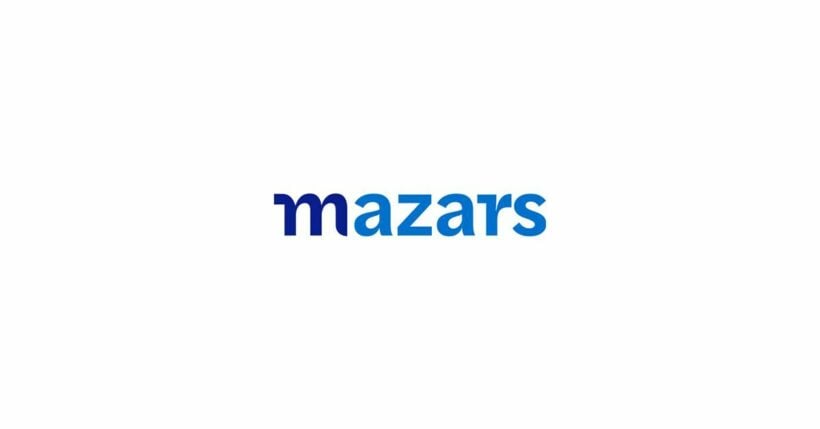 5. M&E (Thailand)
M&E (Thailand) Co., Ltd. is a German-Thai organization. It is a well-established accounting firm offering comprehensive services to a wide range of industries, such as manufacturing, IT, food and beverage, and payment gateway. As a result of their personal and individualized service, their client can focus on their business growth instead of dealing with the accounting department.
In addition to its excellent accounting service, M&E (Thailand) also provides company registration service and financial consultation. Thus, they can be considered as a one-stop solution for your business needs.
Main Areas of Service: Bookkeeping, taxation, and financial reports.
Locations: 159/40 Sermmit Tower 26th Floor, Room No. 2608 Sukhumvit Road (Asoke), Klongtoey Nua Wattana, Bangkok 10110, Thailand.
Website: www.mandethailand.com
Contact Info: info@mandethailand.com / +66 2 0461200

Being a lucrative market for businesses and foreign investments, it comes as no surprise Thailand is seeing the rise in accounting firms competition. With the number of businesses in needs of accounting services, the competition for accounting firms in the country seems to never end.
Want more from the Thaiger family?
📱 Download our app on Android or iOS for instant updates on your mobile
📧 Subscribe to our daily email newsletter
👍 Like/Follow us on Facebook
🔔 Subscribe to or Join our YouTube channel for daily video updates
Cooking food at home more? Most Thais are during Covid-19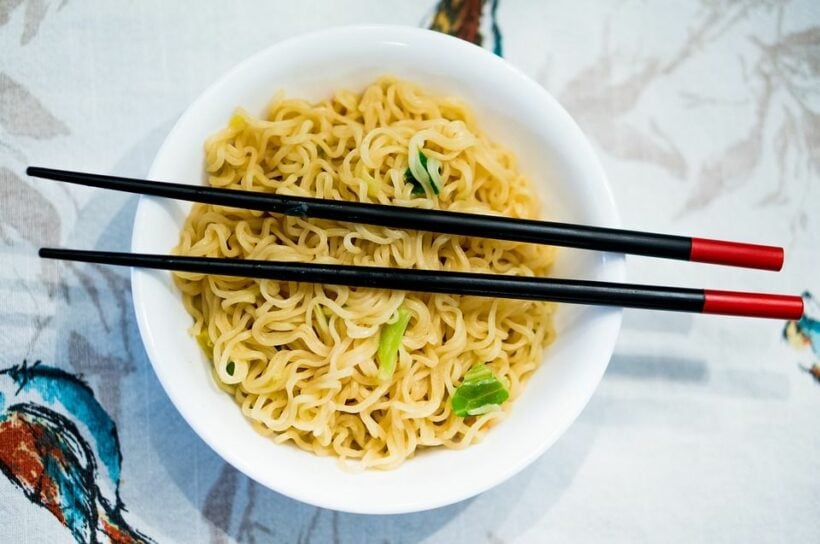 Are you an excellent chef? Did Covid-19 force you to learn how to cook food? Or maybe it caused you to pay closer attention to how healthy, how clean, and how well packaged your food is? A new Suan Dusit Poll found that Thai people are eating healthier and eating at home as a result of the Covid-19 pandemic. The poll, conducted last week by Suan Dusit Rakabhat University, asked 1,192 people about their eating habits.
The poll found that nearly 76% of people were cooking at home more often and 71% responded that since Covid-19 they have paid more attention to the importance of food. Only 3% said they pay less attention to their eating since the Coronavirus outbreak.
Most of the poll answers aren't too surprising, with lockdowns forcing more home meals, and fear of a contagious virus creating more awareness of hygiene practices. Nearly 48% of those polled believed that healthy eating helped against the Coronavirus while 38% were unsure. Nearly 50% were interested in knowing about foods that could build a Covid-19 resistance.
55% though herbs helped strengthen Coronavirus resistance, while Pad Ka Phrao, ginger, tom yam soup and kaeng som maroom (a sour moringa soup) were also mentioned favourably (51%, 49%, 43% and 32% respectively).
60% of those surveyed said they were choosing more healthy food, and 56% paid closer attention to the importance of food packaging. Somewhat surprisingly, 39% of respondents said they were spending more on food during the pandemic, about 37% said the amount was unchanged, and nearly 24% spent less money.
Food spending in Bangkok averaged 268 baht a day, while other provinces averaged 207 baht, creating a national daily food spending average of about 227 baht.
So how do Thaiger readers compare? What are you spending on food – more or less? Are you eating healthier? Are you dining out less? Perhaps some have become experts at cooking the #1 food in the world? Any recommendations for superfoods that ward off Covid-19?
The Thaiger looks forward to your responses in the comments on this story.
SOURCE:Bangkok Post
Want more from the Thaiger family?
📱 Download our app on Android or iOS for instant updates on your mobile
📧 Subscribe to our daily email newsletter
👍 Like/Follow us on Facebook
🔔 Subscribe to or Join our YouTube channel for daily video updates
'One Night In Bangkok', an unlikely hit about a bygone era in Thailand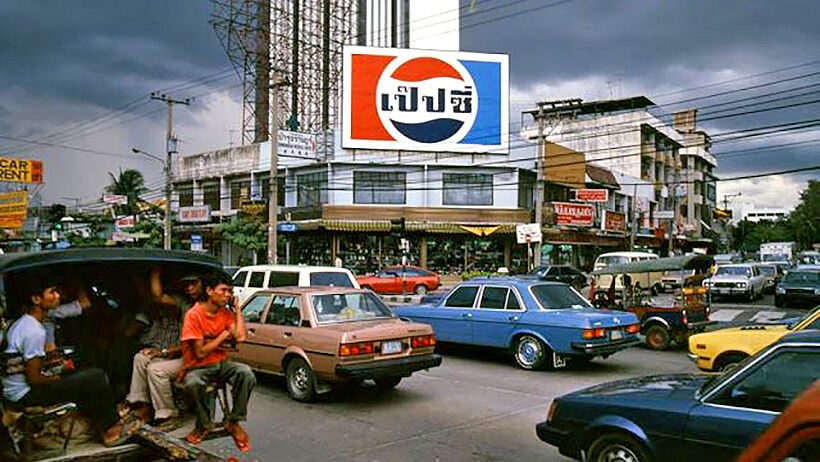 "One night in Bangkok and the world's your oyster
The bars are temples but the pearls ain't free"
When 'One Night In Bangkok' was released in 1984 it was an unlikely hit. It was the opening song from a (at the time) little-known stage pop-opera called 'Chess'. The song made Number 1 in South Africa, West Germany, Switzerland and Australia, and Number 3 in Canada and the US. It has remained a staple of Classic 80s Hit radio ever since. Have a listen (below).
The musical was the first outing for the two 'Bs' in ABBA – Benny Andersson and Bjoern Ulvaeus. Their pop grooves had made ABBA one of the most famous music groups in the world between 1973 and 1982 with a string of hits including 20 singles in the Billboard Top 100 from 8 albums, etc, etc. The lyrics of the song were penned by Tim Rice (Jesus Christ Superstar, Evita, Joseph and his amazing technicolour dreamcoat, Aladdin, The Lion King, Beauty and the Beast).
In the opening song of 'Chess', the American chess champion Freddie Trumper gets ready for a chess game with his Russian counterpart. He ridicules Bangkok's 'pleasures' and tourist attractions – the Chao Phraya River ("muddy old river"), Wat Pho ("reclining Buddha"), and the red-light distractions. The choruses are more complimentary about Bangkok's well-documented excesses.
Thailand's ladyboys feature too… "You'll find a god in every golden cloister, And if you're lucky then the god's a she". And the famous Oriental Hotel (these days a little less 'oriental') is mentioned where girls are "set up in the Somerset Maugham suite". But the singer says he isn't interested… "I get my kicks above the waistline, sunshine."
At the time the sarcasm of the song didn't go down well with the Thai Mass Communications Organisation (now the NBTC) issuing a ban on the song in 1985, saying its lyrics "cause misunderstanding about Thai society and show disrespect towards Buddhism", a line still trotted out when Instagrammers and vloggers shoot in front of Thai temples dressed in a flimsy singlets and short shorts.
37 years later the song still paints a picture of a contrasting 'oriental' city alive with lights (including red lights), colour, pungent smells, culture and a vivid history.
We're not sure if the ban was ever lifted but I hear the song played on Thai stations from time to time. At the time, when Bangkok was less on the tourist map than now, the song was a lone reference point for westerners.
How does it stand up 37 years after becoming a world-wide hit? Leave your comments below..
One Night In Bangkok
Bangkok, Oriental setting
And the city don't know that the city is getting
The creme de la creme of the chess world
In a show with everything but Yul Brynner (referring to the actor's starring role as the King of Siam in 'The King and I')
Time flies, doesn't seem a minute
Since the Tirolean spa had the chess boys in it
All change don't you know that when you
Play at this level there's no ordinary venue
It's Iceland or the Philippines or Hastings or,
Or this place!
One night in Bangkok and the world's your oyster
The bars are temples but the pearls ain't free
You'll find a god in every golden cloister
And if you're lucky then the god's a she
I can feel an angel sliding up to me
One town's very like another
When your head's down over your pieces, brother
It's a drag, it's a bore, it's really such a pity
To be looking at the board, not looking at the city
Whaddya mean?
Ya seen one crowded, polluted, stinking town
Tea, girls, warm, sweet
Some are set up in the Somerset Maugham suite
Get thai'd, you're talking to a tourist
Whose every move's among the purest
I get my kicks above the waistline, sunshine
One night in Bangkok makes a hard man humble
Not much between despair and ecstasy
One night in Bangkok and the tough guys tumble
Can't be too careful with your company
I can feel the devil walking next to me
Siam's gonna be the witness
To the ultimate test of cerebral fitness
This grips me more than would a
Muddy old river or reclining Buddha
And thank God I'm only watching the game… controlling it
I don't see you guys rating
The kind of mate I'm contemplating
I'd let you watch, I would invite you
But the queens we use would not excite you
So you better go back to your bars, your temples
Your massage parlours
One night in Bangkok and the world's your oyster
The bars are temples but the pearls ain't free
You'll find a god in every golden cloister
A little flesh, a little history
I can feel an angel sliding up to me
One night in Bangkok makes a hard man humble
Not much between despair and ecstasy
One night in Bangkok and the tough guys tumble
Can't be too careful with your company
I can feel the devil walking next to me
Songwriters: Tim Rice / Benny Goran Bror Andersson / Bjoern K. Ulvaeus
Want more from the Thaiger family?
📱 Download our app on Android or iOS for instant updates on your mobile
📧 Subscribe to our daily email newsletter
👍 Like/Follow us on Facebook
🔔 Subscribe to or Join our YouTube channel for daily video updates