Sony's new Xperia XZ2 Premium with ultra-high sensitivity dual camera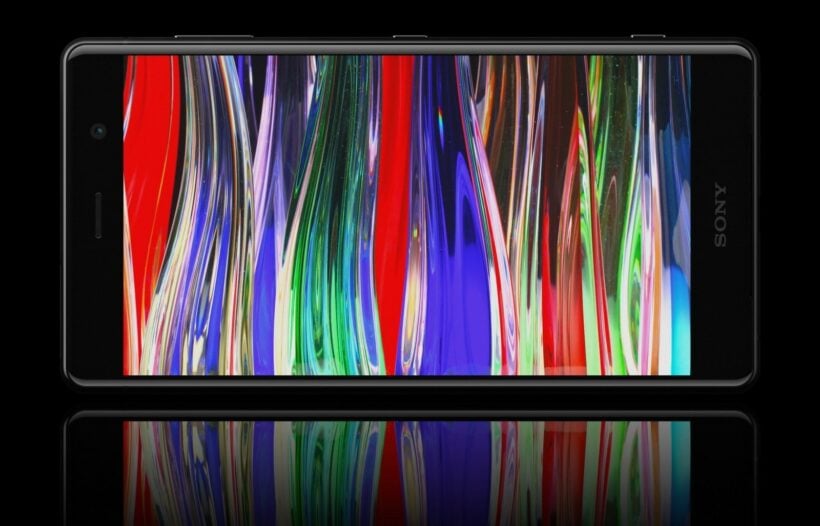 ADVERTISEMENT
Sony Thailand steps up its game with new smartphones introduced to compete offerings from some of the Chinese companies as well as Samsung and Apple. Sony have announced the new XZ2 Premium, which has one of the most remarkable cameras ever integrated into a smartphone.
The new phone boasts the world's highest ISO 12800 sensitivity for video recording in a smartphone, as well as ultra-high sensitivity of 51200 for photos, enabling ultra-low-light capture previously only seen in interchangeable lens cameras (and with a bright live view-finder). It's all thanks to the new dual sensor system in the Motion Eye™ Dual camera and AUBE™ fusion image signal processor which captures more than the human eye can see.
XZ2 Premium you can also film like the pros using its 4K HDR Movie recording and play it back in the palm of the hand on the 4K HDR display, showcasing favourite moments in crystal-clear detail and eye-popping colour and contrast. It's the only smartphone to bring true professional camera quality plus a premium entertainment experience, all powered by the ultimate in processing power with Qualcomm® Snapdragon™ 845.
Satoshi Mekata, General Manager for Mobile Sales Division, Sony Thailand says, "We have taken a bold direction with the latest technology integrated into the camera of the new XZ2 Premium, for high sensitivity performance under all conditions. Under our concept of Camera to the Extreme, we are pleased to announce this is the world's first ever smartphone to feature the new Motion Eye™ Dual camera working in harmony with AUBE™ technology, and together they ensure premium quality and crystal-clear detail".

Unprecedented camera capabilities
XZ2 Premium is the first ever smartphone to feature the new Motion Eye™ Dual camera, consisting of a black and white sensor for capturing clear contrast and the colour image sensor for accurate colouring in. Detail from both sensors is then processed by the AUBE™ fusion image signal processor in real time, enabling video recording with the highest ISO12800 sensitivity ever in a smartphone as well as ultra-sensitive performance of ISO51200 for photos. Its sensitivity with clean, noise-less images was previously only possible in interchangeable lens cameras.
With the Motion Eye™ Dual camera you can also express your artistic side – select Bokeh and see your shooting subject stand out from a defocused background. You can take timeless photos in monochrome with a smooth gradation between black and white. Its low light capability, as well as artistic effects, are available with a live view-finder for an accurate reflection of your shooting subject.
Motion Eye™ Dual camera also brings more professional features such as 4K HDR Movie recording so you can capture reality in incredible detail and true-to-life colour. You can record 960fps Super-slow-motion in HD or Full HD to make the most dramatic videos from passing moments with a state-of-the-art memory-stacked image sensor. XZ2 Premium also offers one of the best front-facing cameras on a smartphone, with its 13MP, 1/3.06" low-light sensor and display flash, you'll get outstanding selfies in any light.

Immersive viewing
Xperia XZ2 Premium has the ultimate display for a premium viewing experience with a huge spec consisting of 5.8" 4K HDR that's 11% larger and 30% brighter than our previous 4K HDR display, so you can immerse yourself in your favourite movies and content in crystal-clear detail and eye-popping colour. Thanks to this display you can enjoy your very own 4K HDR content as it's the only smartphone capable of both creating and viewing 4K HDR. Plus whether you're watching a big blockbuster or a video on YouTube, XZ2 Premium uses Sony's BRAVIA® TV technology, X-Reality™ for mobile to up-convert content to near High Dynamic Range (HDR) for more cinematic contrast, colour and clarity.
Not only can you see your movies with powerful realism, you can even feel them thanks to Sony's brand new Dynamic Vibration System. The system analyses audio data and lets you feel the action in your hands, bringing movies, games and videos to life. XZ2 Premium creates a cinema-like audio effect when you're sharing your favourite videos with your friends thanks to its powerful front facing stereo speakers. Featuring S-Force Front Surround, they're our loudest Xperia speakers ever. Plus Sony's audio expertise as always enables sound enhancing technologies for Xperia such Hi-res Audio, DSHEE HX and LDAC.
Sophisticated design
XZ2 Premium's cutting-edge technology is packed into a fluid and elegant design. It has a 3D glass surface which surrounds the exterior, creating a seamless finish that's comfortable to hold and easy to carry. With an exclusive glass and metal finish, it not only looks beautiful with a premium feel but is designed to be durable thanks to Corning® Gorilla® Glass 5 on both sides. Certified IP65/IP68, XZ2 Premium is also designed to withstand splashes and spills. It will be available in one contemporary colour finish, Chrome Black.

Ultimate Performance to the Extreme
Enjoy industry-leading performance with the Qualcomm® Snapdragon™ 845 Mobile Platform, and with X20 LTE you get immersive user experiences at lightning-fast connection speeds (up to 1.2Gbps) with the second generation Gigabit LTE solution. For additional speed and efficiency XZ2 Premium has 6GB RAM.
XZ2 Premium is built to keep you going all day with its high capacity 3540mAh battery and Xperia's useful battery features such as Smart Stamina and STAMINA mode. Plus Battery Care and Qnovo Adaptive Charging technology help the battery stay healthy to give you a longer battery lifespan. Qi charging is enabled to power up effortlessly and works with the new wireless charging dock (WCH20) and other compatible Qi chargers.
Availability
XZ2 Premium is available for pre booking from August 10-19, 2018 and it will be available in the Thai market from August 29, 2018 onwards at the price of 27,990 baht, offered in Chrome Black colour.



Find local events and browse venues in Thailand with Thaiger Events, or post your own today.

Do you need help with your business? Are you searching for a new job? Or an employer looking to hire? Try JobCute today.
Phuket hotel watch – 3 months down, 9 to go in 2019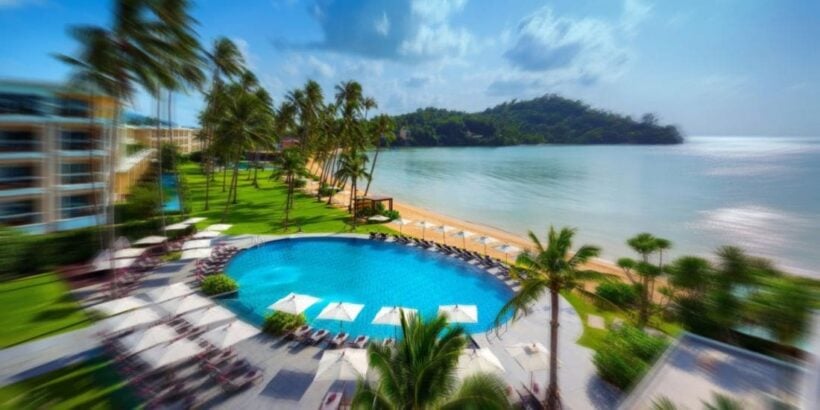 by Bill Barnett of C9Hotelworks.com
At the beginning of the year Phuket's tourism and hotel sector was cautiously optimistic after a strong first half of 2018 and humbling second half. Key terms that kept popping up were Mainland Chinese, Thai Baht Appreciation, Elections and Supply Concerns.
So today, with three months of performance under the belt in 2019 what are the key trends in hotel trading? These can best be compressed in the following points –
According to data from hotel benchmarking group STR, Thailand remains Southeast Asia's leading destination for Mainland Chinese, but the gloss is being diminished by Vietnam's meteoric rise, and strong numbers by the Philippines and Cambodia.
Market-wide RevPar shunk by 0.04% in 2018 and flat demand at the onset of the year is now shifting into negative territory moving into February and beyond. Turning back to last year, group demand is falling which is as key concern in a wholesale driven marketplace.
One stark positive is that RevPar is being propped up by rates and not occupancy. A key takeaway is that in peak and high season, Phuket hotels are able to drive rates up in key periods and continue to do so. This of course is a broad trend.  Good hotels tend to perform at higher levels, while poorly managed ones remain subpar.
Getting beyond the numbers, as I speak to hoteliers the expectation is that wholesalers remain a critical component of the island's hotel industry and despite the expected shift with technology to more direct bookings, the reality is that wholesale models are sensitive to demand volatility and the result of this feeding frenzy most often will be either flat rates for the year or in some cases a retraction.
We expect the remainder of 2019 to be challenging. Some hotels will look at this as an opportunity to reposition, renovate or cut costs. While others will look at new segments, niche offerings or emerging markets like India to regain momentum.
As for the top critical issues facing Phuket hotels, in my opinion these can be distilled in the following Top 3 Things Keep Me Awake at Night…
• Mainland Chinese – If tourism players or hotels believe the damage to Brand Phuket is over, think again. Talking to key tour operators there remains a hangover from last year's boat sinking incident and travellers remain keenly concerned over safety. Only time and more concentrated promotion will see a return of the numbers.
• Growing Supply and Demand Imbalance – The current pipeline is just over 8,000 keys in development on the island. What's more concerning is that projects in planning are not represented in this metric, and by our estimate there are approximately 5,000 more keys in planning. While both the pipeline and planning numbers will see some wash, the sum total exceeds current and forecasted demand.
Moreso, the rise of unlicensed condominiums, apartments, houses and villas is continuing unabated and is further exacerbating supply issues. Every time you see a group of tourists renting a 3 or 4 bedroom villa, that's three or four hotel rooms that lay empty. Government control of unlicensed properties is a key issue facing Phuket's tourism industry.
• Diminished Natural Resources and Strained Infrastructure – Water tops the list and there is little doubt we are reaching the tipping point with mounting shortages and soaring demand. Electricity is another concern. Lastly is a rising number of vehicles on the road, a urbanising trajectory and slow development of roads and public transport.
To these point's lets revisit the hotel development pipeline and reflect that a island long term master plan, zoning for new tourism expansion and requirements for developers to invest in public infrastructure to obtain operating licenses is sorely lacking. Something has to give on this front.
In conclusion am I pessimistic about Phuket's tourism and hotel future in 2019 and beyond? Absolutely not, direct airlinks are growing and the island has a well-structured capacity for handling tourism, but I firmly believe looking into our problems, discussing and finding ways to resolve these are critical to a sustainable growth pattern.
'Seastead' set up off coast of Phuket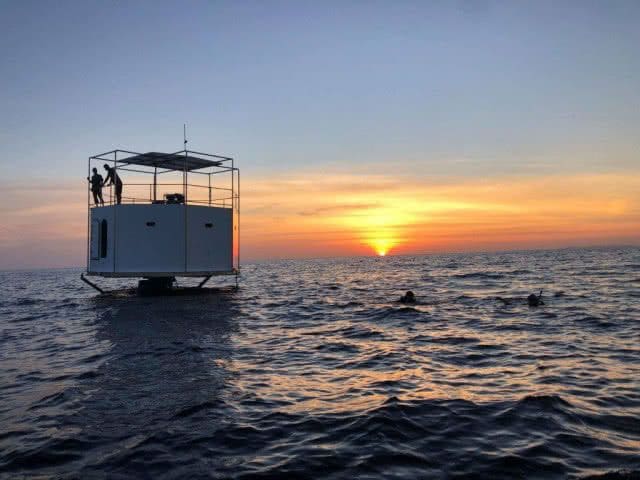 PHOTOS: Nation TV
A Thai couple has successfully set up a 'Seastead' near Phuket.
Seasteading is aiming to build floating societies with "significant political autonomy". Nearly half the world's surface is unclaimed by any nation-state, and many coastal nations can legislate "seasteads" in their territorial waters (like a "homestead" but wetter).
The nation TV reports that website 'Bitcoin.com' and 'Ocean.builders' report that the Thai couple Chad Elwartowski and Nadia Summergirl are are the first seasteaders who established a small seastead 12 nautical miles off Phuket.
Most of the construction of the Seasteading was built on the island of Phuket. The installation in the sea started on January 9.
Mr Elwartowski reveals that the reason that they have chosen to settle near Phuket as the construction price is cheap. The sea is suitable for the establishment as waves are not too high and can attract many tourists.
SOURCE: Nation TV
Massive 11 hotel project, surf club and waterpark for Kata, Phuket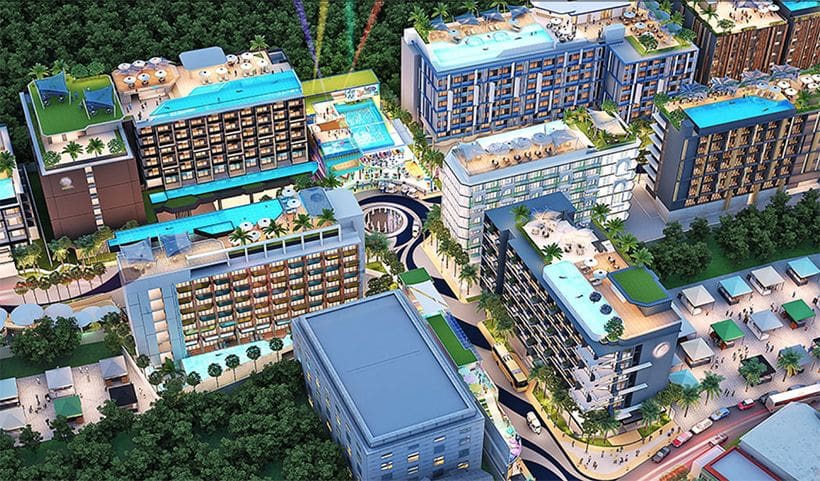 by Bill Barnett, C9Hotelworks.com
Thai developer K.W. Plaza group has unveiled plans for a large-scale mixed-use project called The Beach Plaza on 15 rai, that will have 11 three and four star hotels with a total of 1.490 rooms. The developer is already pitching the unconstructed project to global hotel interests for an imminent sale.
The properties will have varying room sizes from 25 to 35 square metres and range in size from 78 to 204 rooms. Part of the development scheme will see the hotels individually sold off to hotel investors and/or operators.
Late last year the group built and sold the Surf Resort in Patong which was brokered by JLL to a Singapore-based owner/operator.
Other components of the project include a surf club, waterpark, and freestanding restaurants and retail.
An initial hotel has already obtained EIA approval and is currently for sale, with construction of other properties to be phased. The Beach Plaza is off-beach, behind the Kata Night Market and close to Club Med, Ozo and the Ibis.
For more details on the project click HERE.