Seeing beauty in black and white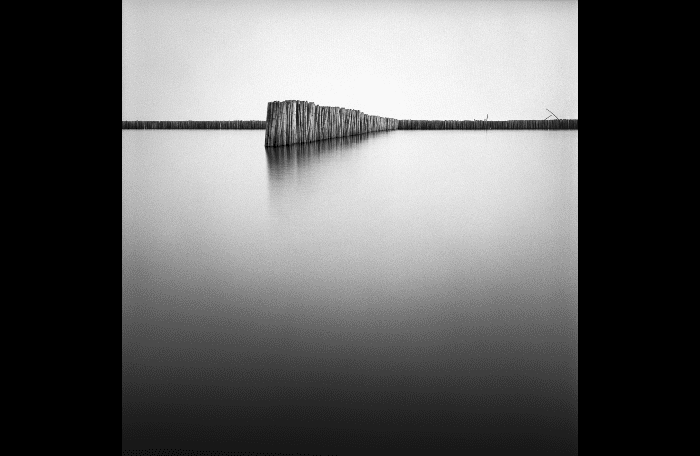 PHUKET: In today's fast-paced digital world, where anyone can take thousands of photos with a smartphone, there are still those who see the value of spending time in a darkroom and processing photographs using a technique known as 'gelatin silver printing'.
It may be unheard of in Phuket, but a group of 12 photographers, together with the Phuket Darkroom Club (PDC), are doing just that. They are holding an exhibition of darkroom photographs in Phuket Town from April 1-30.
The line-up of artists is Rachot Visalarnkul; Sitt Polcharoen; Ittipon pathanapichai; Mongkol Apichitchaichot; Suvit Ratana-apiromyakij; Ratchadaporn Tantilipikara; Tawatchai Thumrongkiatikul; Pipit Jariyavattanavijit; Sirawich Premsirinitikhun; Parin Chaipunya; Nirut Joramas; and Achirawit Churmung.
With more than 60 photographs on display, the exhibition, titled 'Quiet Beauty', will be held at the Naung (Sue) 2521 or Bookemien 2521 coffee shop on Thalang Road. Entry to the event is free.
"Photographs don't have sound, but they tell us stories to reveal the true beauty of any situation. That's why the exhibition is called 'Quiet Beauty'," says Mr Achirawit.
"The exhibition is not only about the aesthetic beauty of the photo itself, but also about the feeling behind it and the process of capturing it."
Darkroom photos require a much lengthier process to produce than digital ones.
"Only people who really like this kind of photography will spend their time and effort on it. As a result, the photo itself has more meaning and context," says Mr Achirawit.
"Compared to film photography, taking photos nowadays is fast and convenient. You just have to click, post on social media or print them out immediately. However, after a while, the photos will be forgotten. It is natural that if something comes easily, people tend to take it for granted," he added.
The specialty of darkroom pictures is that they are of much higher quality and last longer than digitally printed photographs. They can even last for hundreds of years.
"Without color, the possibility of storytelling becomes even wider. The photos become timeless," says Mr Achirawit.
"People in developed countries still do it, so why can't we do the same in Thailand? It's time to show the world that Thai people also excel at it."
Mr Achirawit says that the purpose of this exhibition is not to make money.
"We want to educate the public that film photography still exists. We believe there are a lot of people out there interested in this art form, but they have no outlet to express themselves. We hope to create an avenue or hub where people can come together for this," he says.
Mr Achirawit says he chose Phuket as the first venue for this exhibition due to the diversity of visitors and locals on the island.
"We see great potential in Phuket. Despite being diverse, it is small enough for everyone to be able to reach us. Additionally, we have PDC here in Phuket to support us," he says.
"Once we have feedback from the Phuket show, we will plan the next show in Bangkok."
At the grand opening, the artists will open the show by talking about their life and experiences, and open the floor for questions to interested participants.
On day two, a special guest speaker, National Artist Decho Buranabanpot, will talk about his life and experience. The event will be held at the Blu Monkey Hotel in Phuket Town.
For further information, follow 'Quiet Beauty' on Facebook.
— Kongleaphy Keam
Keep in contact with The Thaiger by following our
Facebook page
.
Not bowing to tradition – School group demands end of prostration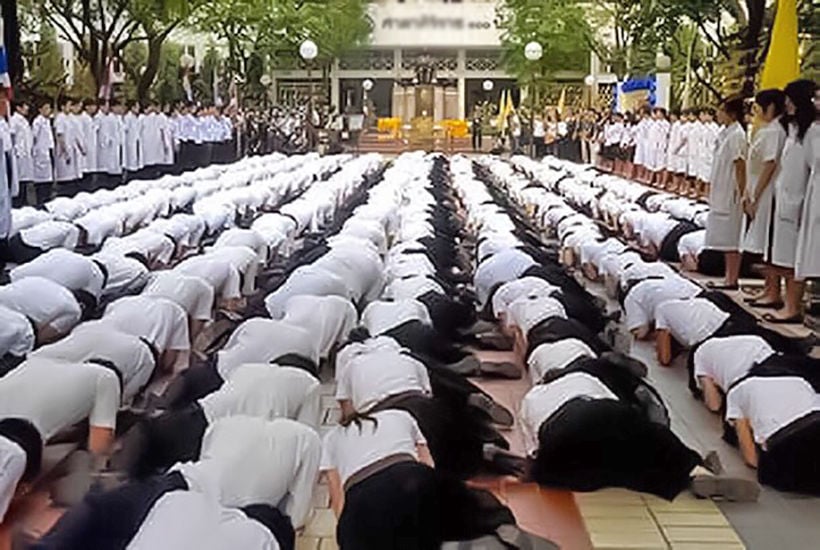 More than 1,000 members of Bangkok's Bodindecha School community have signed a petition asking the principal to abolish mandatory prostration – the act of submissively kneeling or grovelling as a sign of respect. On July 2, the Bodin Democracy group launched a campaign to demand an end to the practice by encouraging netizens who agree with the cause to use the hashtag #AbolishProstration (#ยกเลิกหมอบกราบ) until it trended on Twitter.
Thailand's King Chulalongkorn abolished the tradition of prostration back in 1873 but the custom has crept back into fashion during the time of the late King Bhumibol Adulyadej.
Prostration is the placement of the body in a reverentially or submissively prone position as a gesture. Typically prostration is distinguished from the lesser acts of bowing or kneeling by involving a part of the body above the knee touching the ground, especially the hands – Wikipedia
On July 4, the group wrote a petition to the school's principal calling for prostration to be replaced with the 'wai' (the traditional Thai greeting with the palms pressed together in a prayer-like fashion) as the way to show respect. 1,276 people, including current and former students, signed the petition.
According to the petition, students at the school are forced to prostrate themselves as a way to show respect to others. The group views it as a way for teachers to oppress students; some teachers even said they would not allow students to look up until they were satisfied.
The petition gives 6 reasons for the change…
Due to Covid-19, it is not safe to prostrate oneself as it requires direct physical contact with the ground, which is a source of germs and dust
Due to limited space, prostration is not convenient for students, especially girls with skirts
There are other ways of showing respect besides prostration without oppressing students
The act of prostration dehumanises students
It is not a long-practiced tradition of the school as claimed, but was adopted in 2013
King Chulalongkorn abolished the tradition of prostration in 1873
The group says they are not against acts of showing respect, but rather against acts of dehumanisation. Students at Bodindecha (Sing Singhaseni) 2 School and Satri Rachinuthit School are signing similar petitions. Prostration has been a gesture of respect and hierarchy in Thai society for many years. It can still be seen in religious, family, and monarchy-related activities.
SOURCE: Prachatai
Keep in contact with The Thaiger by following our
Facebook page
.
Facebook group names and shames "farang prices"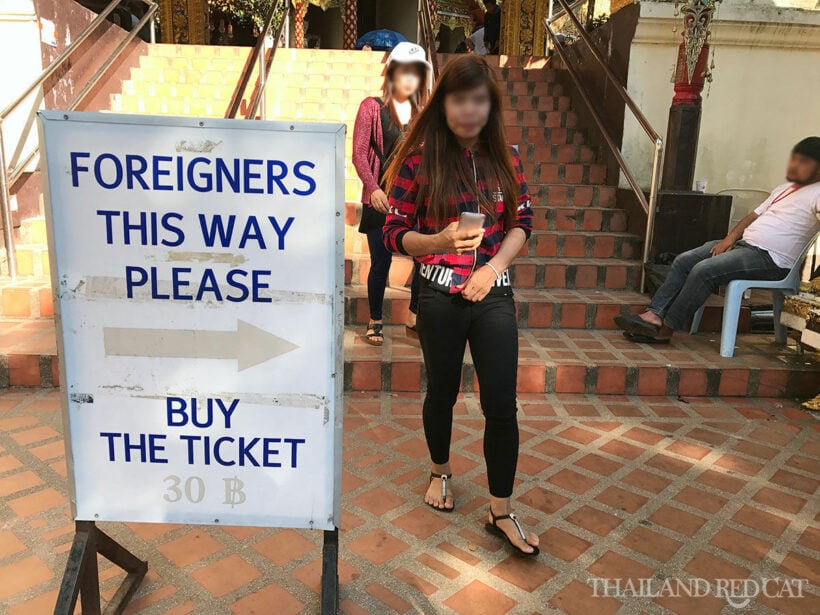 In days gone by, a foreigner visiting a national park or tourist site could often expect to be charged several times the price charged to a local. Now, thanks to a Facebook community naming and shaming venues that apply "farang prices" to foreign visitors, those days are, well, numbered. Members of the 2PriceThailand Facebook group are warning each other about price gouging for foreigners regardless of their residence status, a practice openly endorsed by state and private businesses alike, despite calls of outright discrimination.
The double pricing or dual pricing debate has been around ever since foreigners stepped onto Thai shores. It's a hotly debated topic with strong opinions on both sides.
"The intention of this group is to give foreigners the right to choose. We don't think it is fair that some tourist attractions disguise the fact that they have a dual price system. Our opinion is that if they want to overcharge foreign tourists by as much as 200% then that is their decision. But, don't do it in a way that is both sneaky and insulting."
The group also says they hope to see the abolition of the dual pricing system in Thailand.
"Thai people are internationally known for their kind and generous hospitality. The actions of a few tourist attractions are damaging that reputation."
Popular British blogger Richard Barrow, who regularly writes about Thailand's tourist attractions and scams on his websites, is the group's admin. In 1 post, user Aisha Moller Pedersen warns that the "foreigner" admission fee for Phra Nakhon Khiri Historical Park is 150 baht; it's 20 baht for Thais.
Just to step on the beach at Nangyuan Island Dive Resort, foreigners pay 200 baht (doubled from 100 baht due to Covid-19), while Thais pay 30, a member posted Monday.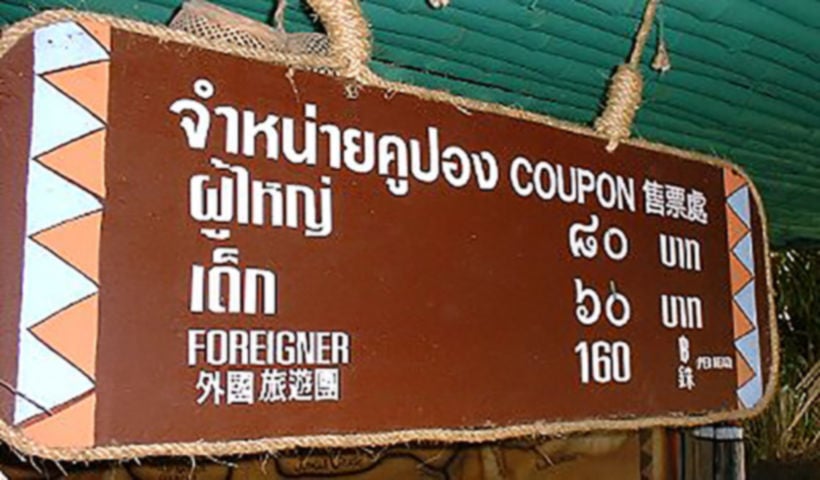 Another user wrote that at Koh Chang Waterfall, the entrance fee is 200 baht for foreigners, while (adult) Thais only pay 20. A tourist attraction in Bangkok features its ticket prices in Thai and Arabic numbers. The "farang price" is nearly twice as high.
"I was there during the weekend and brought my work permit as well but no luck, and worst of all the ticket seller was very rude,so, we decided to leave. This is a widespread and systematic racism which should be stopped immediately."
Another member wrote yesterday that adult foreigners pay 100 baht to enter the Queen Sirikit Botanical Garden in Chiang Mai, while Thai adults pay 40. But it's not all negativity – members also post places that offer the same prices for Thais and foreigners. "Sukhothai Historical Park offering same prices for Thai and farang," wrote one user in a Sunday post.
"Doi Tung Tourist Attraction – no dual pricing, and the nicest gardens I've seen in Thailand," wrote another, referring to the Mae Fah Luang Botanical Garden in Chiang Rai.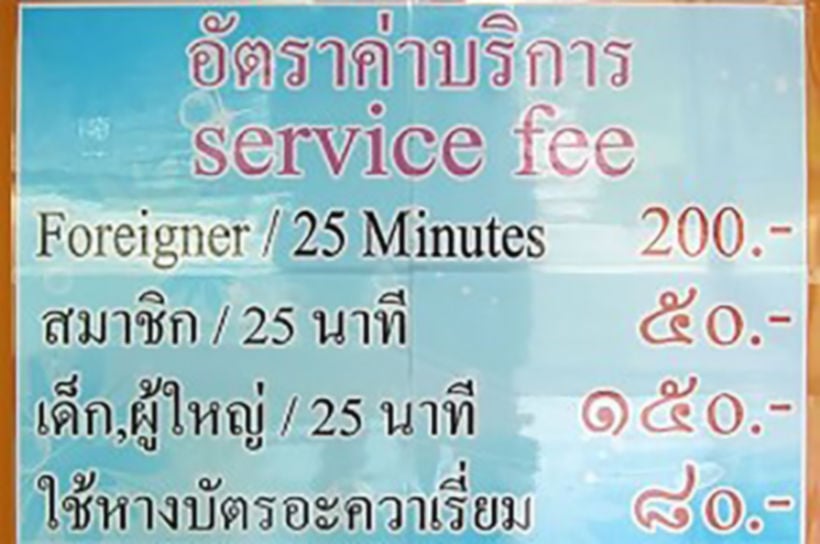 SOURCE: Khaosod English
Keep in contact with The Thaiger by following our
Facebook page
.
Blaze destroys part of historic Si Ayutthaya temple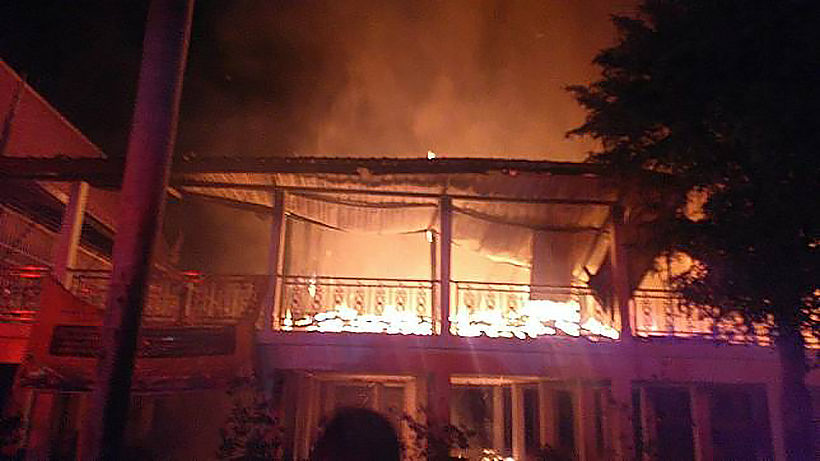 Wat Chang Thong, built in the Ayutthaya period, has suffered severe fire damage last night as a blaze gutted one of its teak pavilions. Damage is estimated at 20 million baht. Police say the inferno at the temple in tambon Ko Rian, Si Ayutthaya district was reported about 9pm. The area is about 2 hours north of Bangkok city.
Some 20 fire trucks rushed to the scene, where ferocious flames already engulfed the 2-storey teakwood prayer pavilion. The firestorm was fanned by strong winds. Firefighters took over an hour to bring the blaze under control.
The pavilion's top floor was used for prayers and the ground level for merit-making.
The 65 year old temple director said there were 13 monks living at the wat. One of them raised the alarm after hearing an explosion, possibly from a short circuit, on the ground floor of the pavilion.
SOURCE: Bangkok Post | Line Today
Keep in contact with The Thaiger by following our
Facebook page
.