Saving Phi Phi from its own popularity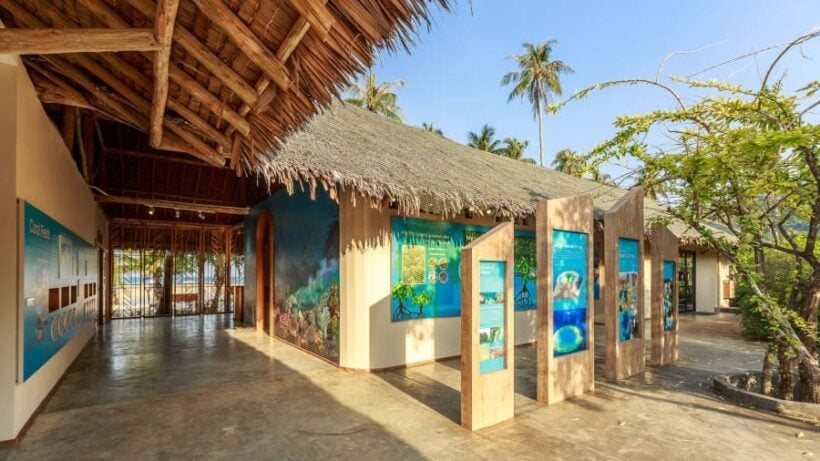 PHOTOS: Singha Estate and Marine Discovery Centre
Maya Bay is poised to re-open to tourists at the end of this month, albeit in a much better 'controlled' system which will limit the number of tourists visiting the famous Bay. There will be no accommodation following the Maya Bay make-over, staying overnight remains prohibited. Maya Bay is the star attraction at Koh Phi Phi Ley, the smaller of the archipelago known as the Phi Phi islands.
The much larger Phi Phi Don, considered a backpacker haven with an abundance of budget and mid-range accommodation options, is famous for its wild party scene.
In 2017 some 2 million tourists visited the Hat Noppharat Thara-Mu Ko Phi Phi National Park with Maya Bay drawing an average of 3,700 tourists every single day.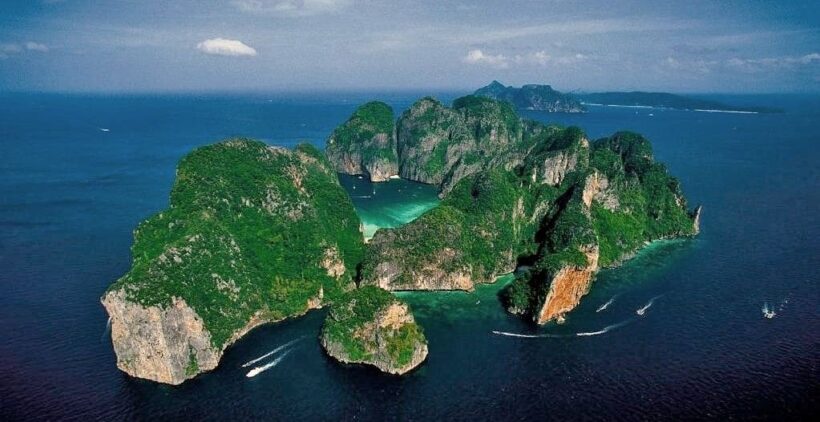 Now the Thai government, after years of lobbying from concerned locals and environmentalists, are capping the numbers and taking firm action to maintain the sustainability of the National Park and its fragile eco system. The private sector, too, are now approaching tourism to the islands differently.
Behind the scenes there has been a push for better funding for the park's rangers and the installation of more mooring buoys in tourist areas to prevent boats from damaging the sea floor with their anchors along the damaged coral reefs. There is also a campaign to educate local communities about how to better protect their environment.
Phi Phi Island Village Beach Resort, owned by property-developer Singha Estate, has spearheaded a massive education program aimed at rehabilitating the area's fragile marine environment. The focus is their new Marine Discovery Centre.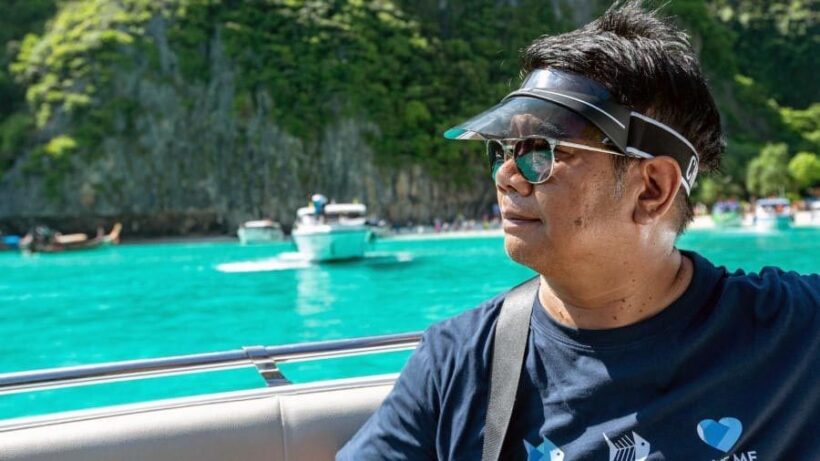 Working with the Thai government, Singha Estate has played a leading role in the recent closure of Maya Bay, part of a string of operations that kicked off back in 2016 called the "Phi Phi Model." The man leading the way is the highly respected Marine biologist Dr. Thon Thamrongnawasawat.
CNN Travel describes Thon as… "a jovial, energetic man who isn't afraid to dish out criticisms where they're due, is a bit of a celebrity in Thailand. He even loaned his vocals to the Thai-dubbed version of "Finding Dory," playing the disembodied voice that comes over the speakers in the Marine Life Institute, where Dory hunts for her parents. (It's a fitting role, given Thon's passion for clownfish breeding.)
"Everybody in Thailand is focused on the Phi Phi Model as it's something different," he says. "It's not only important for Phi Phi, it's important for the whole country. It brings us hope."
The resort has established the Marine Discovery Centre, free for anyone to visit. It's divided into The Shark Room, the Phi Phi Islands Room, the Auditorium and the Clownfish Room (Thon's favourite).
There's also a nursery for injured marine animals – turtles and baby sharks that have been caught and wounded in fishing nets.
Read more about the Centre HERE.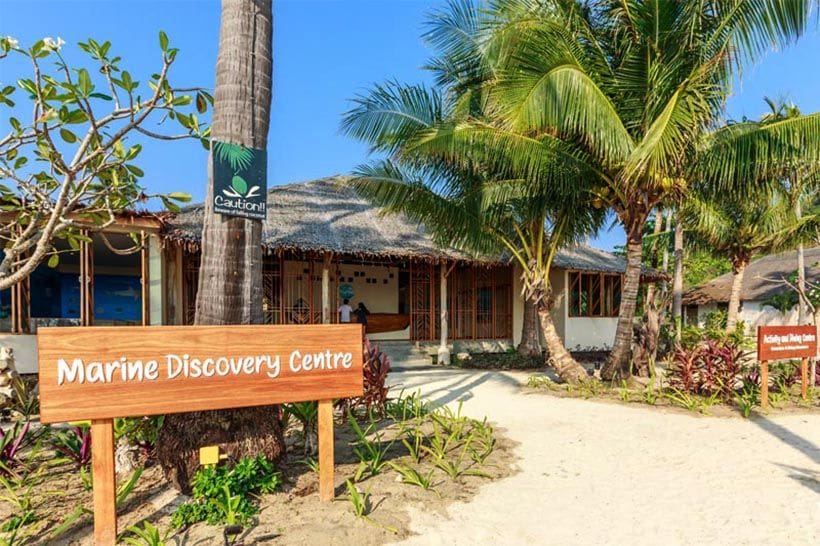 Keep in contact with The Thaiger by following our
Facebook page
.
Never miss out on future posts by
following The Thaiger
.
Man arrested for allegedly abusing stray cats at Koh Phi Phi hotels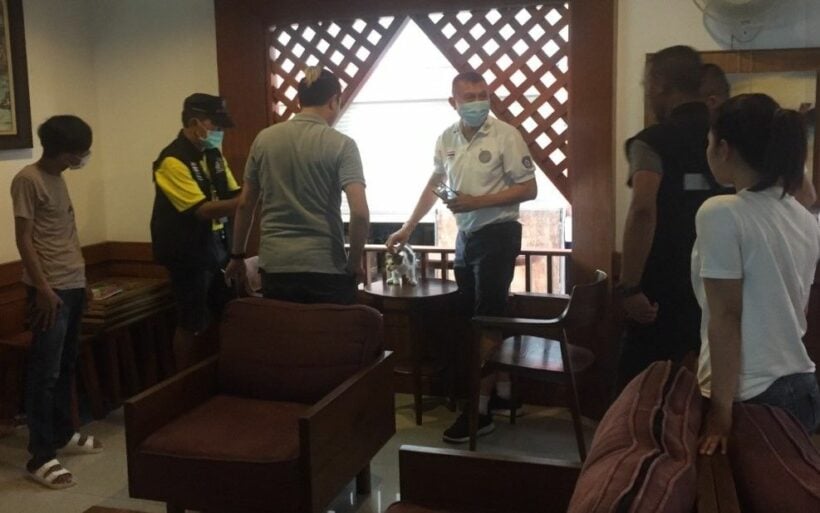 Police have arrested a 30 year old man for allegedly catching stray cats and torturing them at various hotels in Koh Phi Phi following a heads-up from Watchdog Thailand Foundation. Hotel staff cleaning up the man's rooms found blood, cat nails and fur in the rooms as well as in the refrigerator, according to police.
Chi Hang, from China, faces animal cruelty charges. In the past 2 weeks, Chi checked into 3 hotels on the island where he allegedly took stray cats to his room and tortured them, police say. The non-profit Watchdog Thailand Foundation caught wind of the alleged animal abuse and contacted the police.
Photos and videos allegedly from Chi's phone show cats being abused and in distress. One video shows a cat with wet fur and a binder clips pinching its paws. A nail clipper was nearby. One photo shows a cat with its face stuck in a plastic water bottle. Watchdog shared photos of the injured cats on Facebook. One had red marks and missing fur around its neck.
Chin allegedly told police that he loves cats and took them into his hotel room to take care of them. Police say the man claims he put a cat in the refrigerator because he thought the cat was hot and needed to cool off. He told police if the cats bit him, he covered their heads with a plastic water bottle and he also clipped their claws because they were infected.
Chi, who entered Thailand in February and has not travelled back to China because of the pandemic, allegedly told police he is unware of Thailand's animal abuse laws.
SOURCE: Pattaya News
Catch up with the latest daily "Thailand News Today" here on The Thaiger.
Keep in contact with The Thaiger by following our
Facebook page
.
Never miss out on future posts by
following The Thaiger
.
2 inmates escape from Krabi prison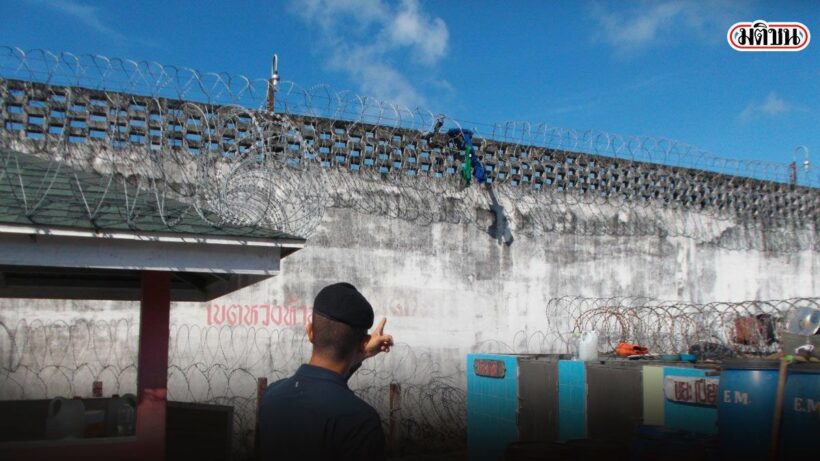 Police are looking for 2 men who allegedly escaped from a prison in Krabi. The inmates allegedly cut an iron bar and exited through a window. The inmates were then able to climb over a barbed wire fence, using 3 blankets tied together as a rope for support.
Prison guards guess the men, 32 year old Arnon Denmad and 47 year old Monthon Kansaman, escaped sometime between 3am and 6am. The men were serving drug sentences at the Krabi prison. Reports do not say how much prison time the men had left or details about their crimes.
Police are reviewing surveillance camera footage in the area as well as at local bus station to see if the men fled on a bus out of town. Investigators are also reviewing the list of visitors to see who spoke with the men over the last 2 weeks.
SOURCE: Bangkok Post
Catch up with the latest daily "Thailand News Today" here on The Thaiger.
Keep in contact with The Thaiger by following our
Facebook page
.
Never miss out on future posts by
following The Thaiger
.
8 year old Krabi girl bitten by spider, likely venomous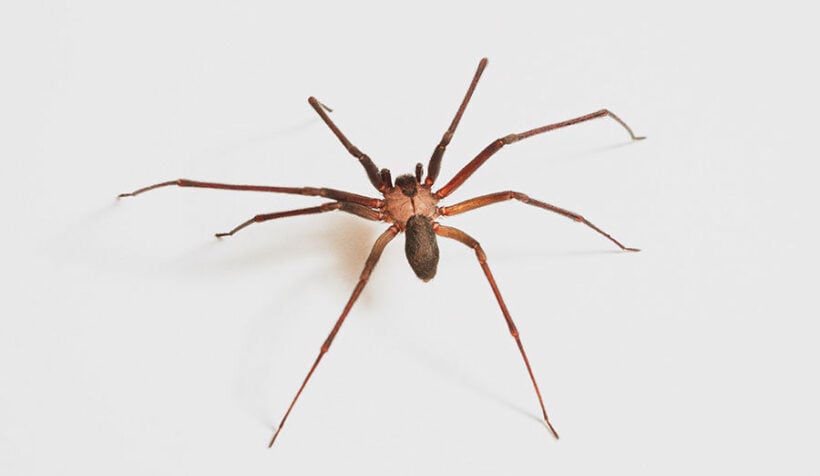 An 8 year old Krabi girl is being treated in a hospital after being bitten by what is feared to be a venomous spider. According to a Nation Thailand report, the concern is mounting for the girl's welfare due to the fact that another person from the same area died after being bitten by a spider.
The girl had initially been discharged from the hospital with medication but had to be re-admitted when she developed complications at home. Her mother, 31 year old Nuntana Thongperm, says that knowing someone else in the area died from a spider bite means she is very worried.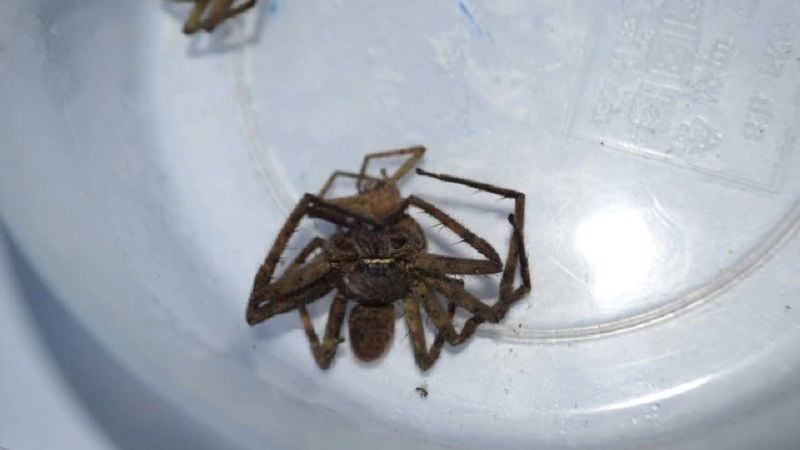 PHOTO: Nation Thailand
It's understood that after being bitten by the spider, the girl developed nausea and fever. Her mother took her to Krabi's Plaipraya Hospital, bringing the spider along for identification. However, there was nobody present who could identify the creature. The child was discharged with medication but, after developing swelling at the site of the bite and complaining about feeling worse, her mother took her back to the hospital.
Last week, a 51 year old Krabi woman was bitten by a suspected black widow spider. After initial treatment at a local clinic, she had to be admitted to intensive care after suffering a heart attack and lapsing into a coma.
SOURCE: Nation Thailand | Thai Visa
Keep in contact with The Thaiger by following our
Facebook page
.
Never miss out on future posts by
following The Thaiger
.