The Ripple Effect – becoming the hero of your own story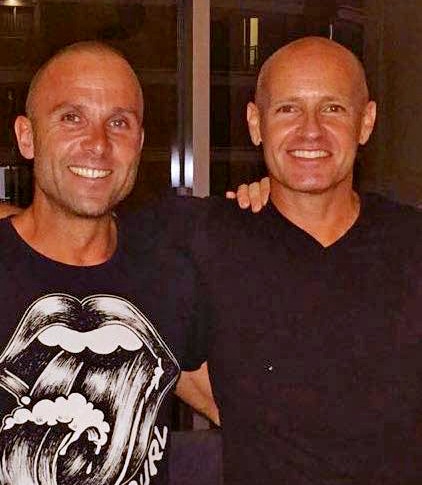 We all love a great story.
The story that captures our imagination with; a tale of a hero, adversity or our hero triumphing over adversity.
It sparks hope; that one day we can be courageous and heroic and become the hero of our own story. Hope is the spark for something better and a catalyst for a massive bleep on your EKG.
Without the hope of something better we would simply shrug our shoulders and proclaim "IT'S GOOD ENOUGH"
Stale and uninspired are synonymous with being a bystander in life. Watching the same old predictable movie again and again.
We are talking about the Hero's Story and for that we need to resuscitate the belief that we all have the capacity to be passionate about life.
Never forget that Passion and Conviction is a FORCE MULTIPLIER.
Hero's are compassionate and care.
Hero's create a ripple effect with those they come in contact with; it flows through them.
Zap.
Though I'm past one hundred thousand miles. I'm feeling very still. And I think my spaceship knows which way to go.
David Bowie
SO YOU WANNA BE A PILOT?
Jay – Sydney, Australia
After a successful 20-year career in the music industry as a Musician and a Sales & Marketing Manager, I found myself feeling stale, unfulfilled, lacking motivation and without the passion and for things which I previously had. So at the age of 38, I decided to make a change and create the future I really wanted.
As a boy growing up near Camden, on the outskirts of Sydney, I had watched light aircraft overhead for years and I always dreamt of becoming a pilot. However, as I came from a very underprivileged background, this was not possible due to the huge expense so I just naturally fell into music, which I always had a passion and talent for. So when considering my options for change I thought about following my childhood dream.
I sold my apartment and made a small profit of just over $100,000 which I put into a term deposit while I did my research about the aviation industry, the training process, the flying schools, the possible career options and made my plan. The total cost involved to get fully trained up as a pilot was significant and in the order of $120,000. I was looking at 2-3 years full-time to complete everything and be ready to apply for low-hours pilot jobs. The plan was to quit my job and study full-time to get through it as fast as possible as I was already a lot older than most new pilots applying to airlines.
A few weeks before I was to start basic pilot training, I was at a friends place for dinner. We saw the news on TV saying many companies had failed due to the global financial collapse in 2008 and one of them was the company which my money was with. All investors, except the banks of course, lost their money… including me. I was devastated. What could I do now?
It took me 3 days to deal with the emotional reaction to this news and then I pulled myself together and refocused my thoughts. I decided I would continue on regardless even though I didn't know exactly how at this stage. I had $5000 in another account and still had my job so not all was lost. I altered the plan but not the goal and decided to start studying the theory side of things first while I saved up more money to commence the flying training.
So I started the long process. I kept working full-time then studying every night after work until I fell into bed. Slowly but surely I began moving towards my goal, chapter by chapter in the text books, and by passing each exam along the way. I set myself small daily goals knowing that these will form my path to reaching my larger goals and ultimately my dream of becoming an Airline pilot with Cathay Pacific Airways. The poster of the big Cathay jet was ever present above my study desk as was a hand written note of affirmation saying…
'YOU WILL BE A CATHAY PILOT'
In order to supplement my income and pay for the flying training I knew I had to get a part-time job so I got back into playing gigs as a musician on the side. Originally I was a Jazz Piano player earlier in my career but there wasn't much work around for piano players so I worked hard on my Guitar playing and formed an Acoustic Duo called SYNERGY with my best mate in Sydney. We targeted the higher paying gigs like corporate events, private functions, weddings and so on. We got in with a couple of key booking agents and a few months later we were doing 2-3 gigs per week earning good money.
So I started the flying training as well and was super busy. Working full-time, playing gigs part-time, studying every other night, going to Bankstown Aerodrome before sunrise to get 2 hours flying training done before work and also sitting the required exams to proceed to the next stage of training. Thank goodness I was earning well from the 2 jobs combined because I was spending upwards of $2000 per week sometimes on the flying training. I failed many exams along the way and doubted myself many times. Negative thoughts would come in but I just keep studying and training and would re-sit the failed exams in another month or so until I passed them then moved my focus onto the next subject.
I applied for the Cathay Pacific Cadet Pilot course once I had a Private Pilot Licence. Another friend of mine also applied. We both had almost identical flying credentials at that time. He got all the way through the selection process with Cathay which took months and was offered a training spot. I didn't even get an initial interview. I was so happy for him but immensely disappointed for myself. He was 12 years younger than I so I assumed the reason was my age. This was a big blow to my confidence but I kept going and actually sent an email to Cathay recruitment on the 1st of each month updating them on my progress with my training and study and asking if I could reapply. In all I sent 21 emails over 21 months.
It took me just under 4 years to complete my training and all the study. I now had a Commercial Pilot Licence, a Multi-Engine Command Instrument Rating, all the Australian ATPL exams completed and about 280 flying hours. I had spent just under AUD$130,000 to achieve this.
I managed to get a part-time job as a pilot for a skydiving operation near Sydney on the weekends so now I was working 3 jobs. This was good experience and a lot of fun but I wanted the airlines. With such low flying hours and experience this was a long shot, especially at 42 years of age.
I continued to update Cathay and finally I received an email from them inviting me to attend an initial stage 1 interview in Sydney in 6 weeks time. I was ecstatic! For the next 6 weeks I fully focused my entire energy on preparing for this interview. The day came around and I did well despite being extremely nervous and unsure of myself. I was invited to Hong Kong to attend stage 2 interviews and extensive testing. I passed stage 2 and also stage 3 and was then invited to attend stage 4 flight grading in Adelaide. I got through that as well and waited for the call after my final assessment.
While waiting I reflected on the entire process I had been through over the last 4 years. It was the hardest thing I had ever taken on and the first thing in my entire life I had given absolutely 100% of myself to. There were so many times when I felt it was just too hard, or too expensive or was not smart enough. I sacrificed so many other things to do this. There were actual tears at one point with my close friends who all gave me enormous moral support. I learned a lot about myself through this challenge and realised I am capable of so much more than I previously gave myself credit for. This alone was worth the money!
Finally my phone rang and it was Cathay recruitment. I was invited to join course AE13 starting in 3 weeks to commence the training to become a Second Officer with Cathay Pacific Airways. It was such an amazing feeling of accomplishment. I called my Mum and she arrived 20 minutes later with a bottle of French champagne to celebrate. It was a truly magic moment in my life. Surreal in fact.
I am now living in Hong Kong and about to upgrade to First Officer after 3 years with the company. What you focus your thoughts on and direct your behaviour towards really does manifest into reality over time. It's incredible what you can achieve when you really focus and commit to something. Go for it!
Jay
Thank you Jay for your honesty and authenticity. A ripple that will definitely create some massive waves for people. We can all use a little more hope and inspiration.
START.
That parachute that you are looking for is staring at you in the mirror.
- Darren Scherbain
Same-sex civil union bill ready for Cabinet in two months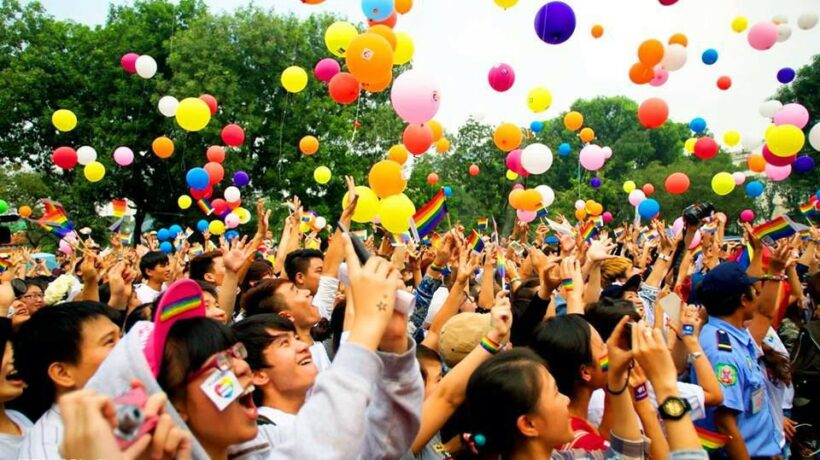 A same-sex civil partnership law should be drafted and discussed before next year's elections.
Pitikarn Sitthidech, the Rights and Liberties Protection Department chief, saystThe law, allowing same-sex couples to formally register as life partners, should be drafted by September.
It would then be submitted to Deputy PM and Justice Minister ACM Prajin Juntong, who would decide whether it should go to the Cabinet, she said.
Pitikarn says the sub-panel drafting the legislation that's been hailed by some as a progressive step towards the legalisation of gay marriage would meet on July 25 to review its 63 articles. Panel members were likely to make adjustments, she said, some based on the experiences of other countries that have adopted similar legislation, such as Mexico, South Africa, Canada, Australia and Britain.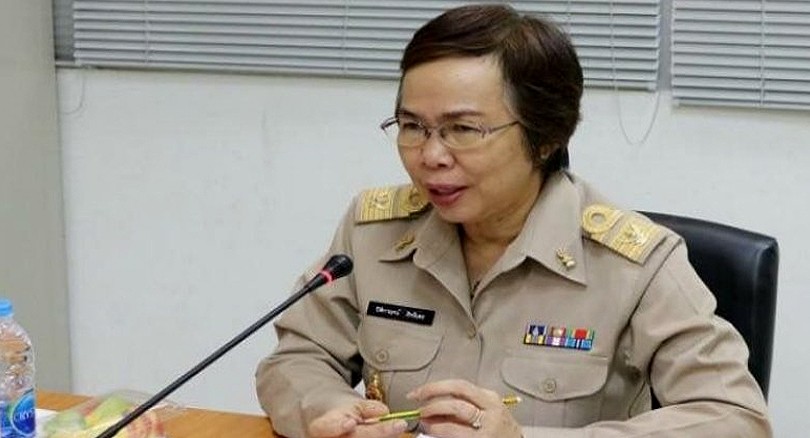 Pitikarn Sitthidech – Rights and Liberties Protection Department chief 
The bill will then be forwarded to the Rights Department's law development committee for further tweaking in September, and then to Prajin, Pitikarn said. She pointed out that the process in some countries had taken up to 10 years, but Prajin wanted to fast-track Thailand's version because of the many LGBT (lesbian, gay, transgendered and bisexual) citizens who deserve the same rights as everyone else.
Pitikarn said Prajin had insisted that the authors of the legislation understand the situation in society well and the sensitivities involved. He wanted guidelines set out to support the status of same-sex life partners registered in other countries who were now living in Thailand to ensure they enjoyed the rights to which they were entitled.
Prajin wanted it made clear which agency would handle registrations once the law comes into effect. And he expects the law to lay the foundation for the legalisation of gay marriage.
"Since the ministry began moving forward on this law, we have received good feedback from the LGBT community and a 60,000-name petition expressing support for the action, as well as much useful information," Pitikarn said.
"I believe many more people are passively supporting this law – the many who haven't yet expressed their LGBT status."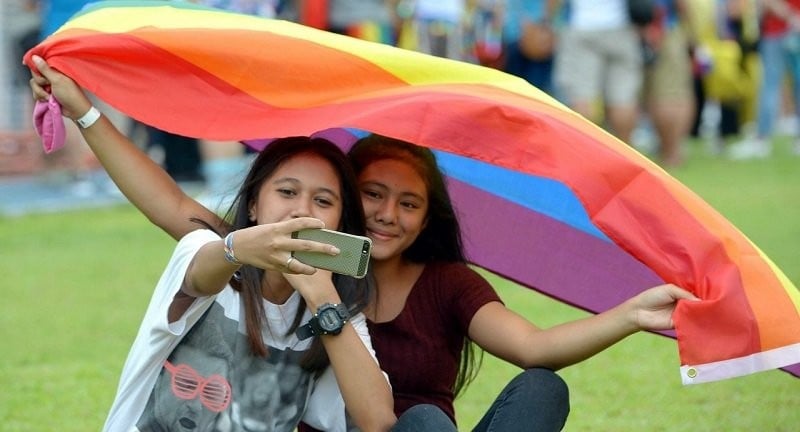 SOURCE: The Nation
Global Green Hotel Report – the third annual edition launched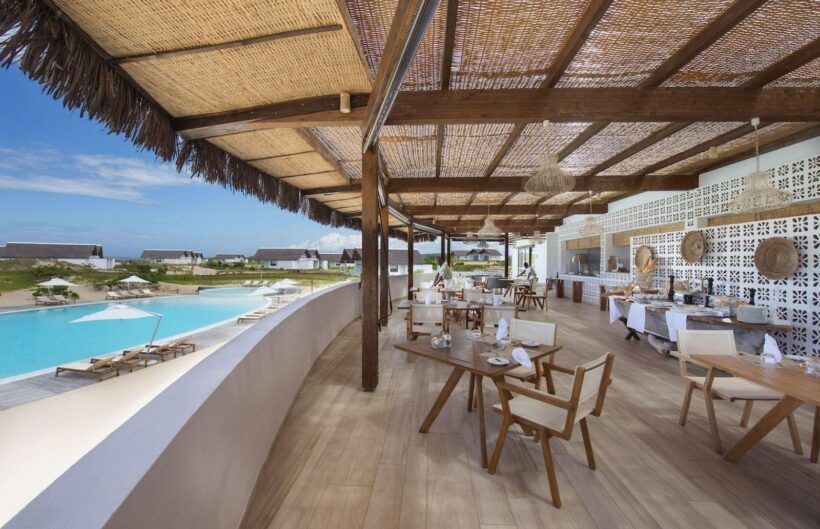 by Bill Barnett of c9hotelworks.com
The Green Lodging Trends Report 2018 (the third annual report) has been launched and will remain open until August 10, 2018. To participate, which is free, hotels need to sign up using the link HERE.
Given the current influx of tourism to Phuket and all resort markets across Southeast Asia, this is a invaluable tool in measuring sustainability and best practices in the local hotel industry.
The Green Lodging Trends Report Survey has the support of C9 Hotelworks, Green Lodging News, Green Key, Travelife, Green Key Global, Horwath HTL, Green Seal, and Boston Green Tourism.
Survey participants have an opportunity to discover new innovative practices that hotels are implementing, use information to improve and ultimately outperform their competitors, and highlight innovations to showcase to the world in the annual trends report.
The goals of the Green Lodging Trends Report are:
Identify best practices in the industry that more hotels can benefit from
Discover innovative efforts by hotels that should be recognized and celebrated
Determine what is trending in hotel sustainability each year and over time
Increase awareness of the performance of individual facilities and the industry as a whole
Create a platform for discussion and spreading of innovation among hotels and their peers, suppliers and customers globally
Create a mechanism for tracking continuous improvement
Assist hotels in consolidating relevant sustainability information to provide customers
The Survey: Each year Greenview devises a survey of about 100 questions covering the latest in operational practices, facility attributes, and outreach programs to conserve resources, reduce carbon emissions, increase guest experience, and make positive community impact. There is no cost to participate in the Green Lodging Survey. Hotels participate by responding to the survey via an online portal platform where work can be saved and answers easily can be updated for the next year's survey.
The Trends Report: Greenview analyzes the results with general trends and highlights exemplary practices and innovations that stand out, serving as a guidepost for the industry and especially the survey participants.
The Benchmarking Report: Greenview prepares a free compare report, confidential to each participant, to serve as a yardstick for a hotel to understand the status of each specific practice within the general participant universe.
The 2017 Green Lodging Trends Report is available at no cost by clicking HERE. The report is based on data from 2,093 hotels in 46 countries and provides industry trends on topics ranging from energy management to communication to – for the first time in its own category – Health & Wellness. The report includes results of 110 best practices in 12 categories.

Boeing says Asian region biggest growth area for aviation in next two decades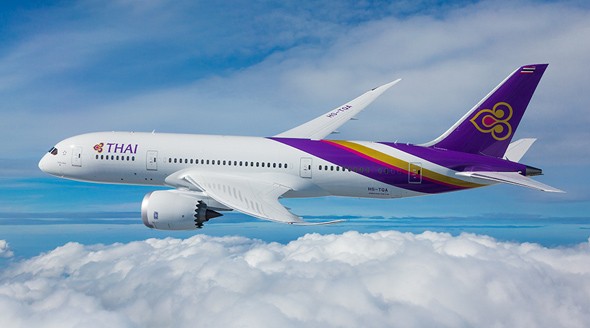 By Data Leads. PHOTO: Thai Airways Boeing 787
Asian countries are estimated to require 16,930 more airplanes by 2037, making the region the fastest growing aviation area in the world.
Boeing's annual forecast, the Commercial Market Outlook, reveals that the world fleet of jet planes would need 42, 370 new planes valued at US$6.3 trillion. The forecast predicts that the global demand for commercial aviation services will create a market opportunity of US$15 trillion.
According to Boeing the region operators will demand 40 per cent of passenger jet deliveries in the next twenty years, more than double the amount as compared to other regions.
China will be a key player in Asia that will contribute to Boeing's growing business in the region. Analysts predict that China's growing middle class will eventually lead to the country overtaking the U.S. within 10 to 15 years as the largest domestic airplane passenger market in the world.  Airplane demands will be highest in the region at 16,930 deliveries valued at US$ 3, 365 billion.

North America is predicted to have second highest demand of airplanes with the requirement of 8,800 deliveries valued at US$1,850 billion.  The aviation industry in the region has been experiencing a steady growth in the last few years. Boeing forecasts that the total fleets will increase 44 per cent in the next twenty years.
Europe will be the third highest region in terms of demand of airplanes and estimated profit that it generates. Edging close to North America, the region is estimated to demand 8,490 airplanes in the coming twenty years. The market value is estimated to be US$ 1,240 billion.
Latin America and Middle East will see the demand in fleet deliveries at 3,040 and 2,990 respectively. The market value is estimated to be US$ 360 billion and US$ 745 billion respectively.  Russia, CIS and African region will see low demand as compared to other regions.  The market value is projected to be US$ 265 and US$ 215 billion respectively.
The Commercial Market Outlook is the longest running jet forecast and considered  as the most comprehensive analysis of the commercial aviation industry.