Responsible property purchases – do your homework and seek a second opinion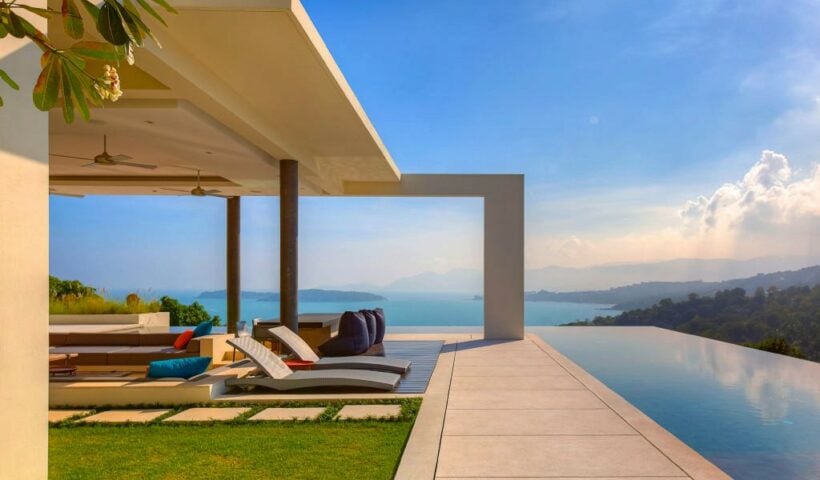 Many times prospective buyers of property in Thailand search online for legal information in regards to their purchase. They soon discover that online legal advice varies depending on the law office, lawyer or advisor providing the information.
In some cases advice is given which recommends that to secure an investment in property a Thai company should be incorporated to hold legal title, or that the investor should secure a 30 year registered leasehold (50 years for commercial property with possible extension).
Other times, an advisor recommends that a superficies or usufruct be registered against the land title in favor of the investor, or to simply secure a registered lifetime right to possess and reside on the land. Some suggest that prospective purchasers gift the purchase money to be used for the investment to their Thai wife or Thai partner – who, as Thais, may lawfully hold title to land in their own names. Still others suggest only purchasing condominium units, which may be lawfully owned and registered into the name of foreign nationals.
From the above, you can see that there are many ways to secure an investment in property in Thailand. Depending on the specific needs and circumstances of the individual buyer, one method or another may be the most suitable for any individual case.
To be sure, there are differences of opinion as to which methods may best serve a specific buyer, and it is in the best interest of every prospective purchaser of land or property in Thailand to receive, prior to their purchase, proper legal advice fully informing them of the advantages and disadvantages of each of the possible methods and vehicles of property ownership.
Factors to consider include whether the purchased property can be passed on through a last will, whether the property rights can be sold or transferred to third parties and under what circumstances may their property rights be renewed or extended.
The experience of the particular law office, lawyer or advisor selected by the buyer will play a crucial role in the quality of their advice. Always select attorneys who have experience defending contracts in courts of law and who are up to date with the ever-changing property laws and regulations of the land office.
Law offices/attorneys who are personally familiar with the land office and its policies and regulations should be consulted, as the interpretation of the laws and regulations by such a land official is valuable – any contracts for property purchase must be registered against a the land title which has to be accepted by the land officer in charge.
The Thaiger always recommends to do your homework before you sign anything, including speaking to a number of lawyers to assess their advice and costs.
The International Law Office Patong Beach wholeheartedly agrees with other advisors that proper legal advice should be sought before entering into any agreements, including reservation agreements, and before any monies are paid.
Further, while it is always important to discuss your individual situation and needs with a skilled and qualified lawyer/advisor, it is also desirable to get a second opinion as the advice you may initially receive may vary depending on the experience and knowledge of your advisor and the particular purchase structure you first chose.
A law office or advisor who can also offer tax advice on the tax liabilities of owning/renting out property or upon its later sale is an advantage to have. If your attorney is not a tax specialist, you may wish to seek additional and independent advice from a tax advisor for added protection.

This article is written by International Law Office Patong Beach Company. Since 1995, a Phuket based law firm.
EMAIL: [email protected]
PHONE: +66 76 222 1915. (Locally – 076 222 191 5)
To search through over 33,000+ properties in Thailand click HERE.

Find more property for sale and rent across Thailand at Thaiger Property, powered by FazWaz. You can even list your property for free.

Two survive after a six wheeler overturns near the Sarasin Bridge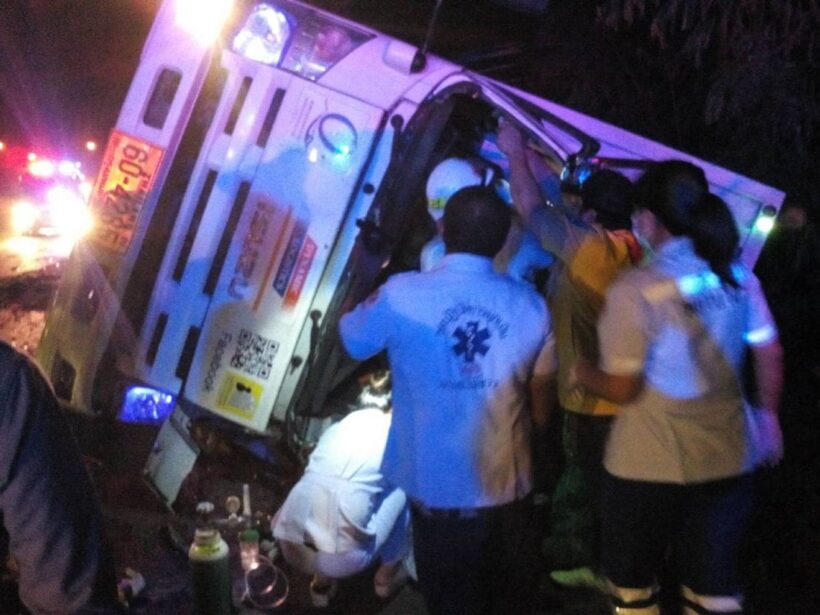 Two people have survived after a six wheeler truck, carrying goods on the way to Patong, has overturned in the far north of the island.
Police and rescue workers arrived at the scene on Thepkrasattri Road, southbound, near the Phuket Gateway at 1am this morning, to find a six wheeler truck overturned on the side of the road.
The truck driver, 27 year old SuJinda Yeamloi from Songkhla, was waiting at the scene. 23 year old Duangjit Kongbangpoe was still stuck inside the cab crying with pain.
Rescue workers took about half an hour to free her with hydraulic cutters. She was immediately taken to the Thalang Hospital.
The truck driver told police that he was driving from Surat Thani to deliver goods at a shop in Patong with his girlfriend.
He was driving in the right lane when a pickup truck was driving behind him, honking his horn indicating he was going to overtake. SuJinda says he moved to the left lane to allow the pickup to pass but lost control of his vehicle and rolled over.
Police are continuing their investigation to find the cause of accident.




Burmese man stabbed friend to death in Phuket Town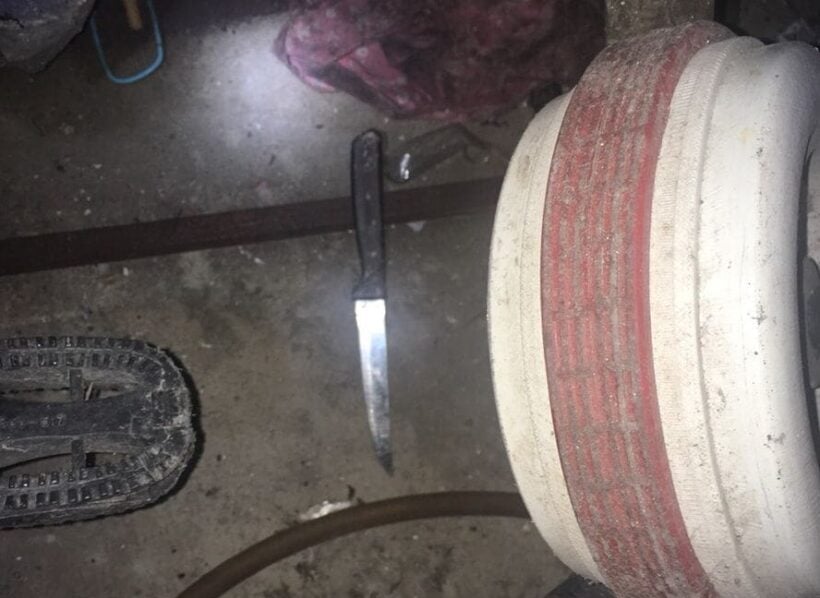 A Burmese man has stabbed another Myanmar national to death in Phuket Town last night.
The Phuket City Police were notified about the incident at a room in Soi Ton Poe in Phuket Town.
Police and rescue workers arrived to find the suspect, 56 year old Aung Htoo, a Burmese national, waiting for police. A 13 centimetre knife was also found at the scene
The body of 50 year old Thar Nge was found in the room. Four stab wounds were found on his body.  His body was taken to Vachira Phuket Hospital.
Aung Htoo told police he was sleeping in his room. He claims Thar Nge, his friend who was drunk at the time, came into his room with a knife. He claims that Aung Htoo headed straight for him and struck him. Aung Htoo says he wrestled the knife from Thar Nge and stabbed him to death.
Aung Htoo was taken to the Phuket City Police Station where he has been charged with murder.



More 'wind and waves' – Phoenix still at the bottom of the Andaman Sea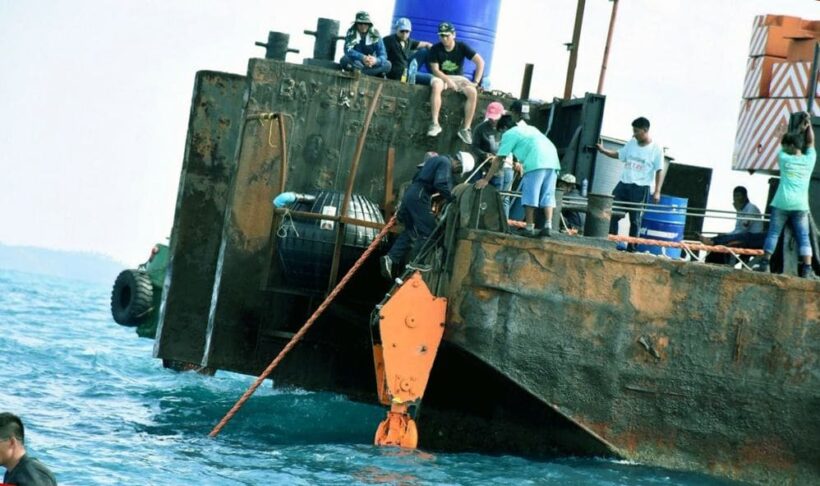 The Phoenix, the boat that sank on July 5 off Phuket's south west coast, causing the drowning of 47 Chinese tourists, remains 45 metres underwater as the new salvage team have little more success than the original salvage team who threw in the towel a week ago.
A Marine Police diver on site, Pol Lt Passakorn Sirichuchote, is quoted in the Bangkok Post saying… "We've encountered strong undercurrents. Rough seas were also on the surface."
"We expect difficulties ahead but are still confident that the experience of the Singapore team would help us overcome the obstacles."
Spitz Tech, the original contractors, complained about the same strong currents in the two months they attempted the salvage. Since then Sunquest Marine of Singapore, under the direction of the acting immigration department chief Maj Gen Surachate Hakparn, has been wrestling with the elements.
This time, however, they will have a 1200 tonne pontoon crane at their disposal which is due to arrive this evening. The tug and crane, making their way up from Singapore over the last week, have also been reporting 'wind and waves' slowing down their progress.
The new, latest, revised, updated deadline to raise the Phoenix is this Friday with Pol Lt Passakorn saying the "wind and waves are changing every day. And that could delay the work."
Meanwhile the train wreck of, principally, Chinese tourism to Thailand and Phuket, continues to unravel in slow motion.
Tourism chiefs in Phuket are playing down the drop in Chinese tourism saying that arrivals from other markets will "fill in the gaps" left by Chinese tourists. TheThai  Tourism Minister admitted last week that Chinese tourists coming to Phuket had dropped by 25%. Local hotels and tour companies variously quote numbers more like 50-70% drop in tourists out of mainland China.
One prominent hotel MD told The Thaiger, on condition of anonymity, "just look around the roads. Where are the Chinese tour buses? We don't Chinese tourists in the streets, we don't see them in our forward bookings. The Tourism Minister's figures are either very optimistic or he's been consulting a fortune teller."
Tourism officials appears unable to grapple with ways to rebuild confidence in the sector, which has contributed up to 30% of all Phuket tourism over the past 3 years.
Chinese social media has led the exodus panning the response to the original tragedy, including the Deputy PM Prawit Wongsuwan's blame-game, "The Chinese are killing Chinese", the ponderous investigation (which has still not concluded) and the botched search in the immediate aftermath of the sinking, which saw search and rescue efforts called off hours after the disaster and resumed the next morning.
Another Deputy PM, Somkid Jatusripitak, the government's economic tzar, was in Shanghai last week speaking to Alibaba's Jack Ma about ways to reboot Chinese tourism into the Phuket and Thailand.