Property
Property Watch: Island remains worthy investment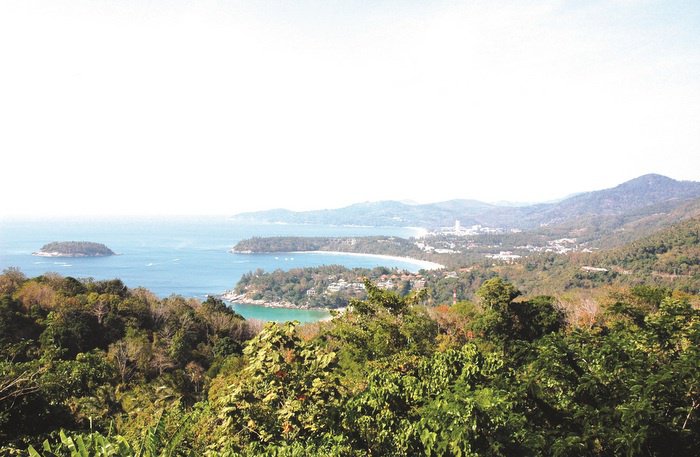 PHUKET: Like many Phuketians, I took a 'green season' break with my family. I chose Sydney and the Gold Coast, and inevitably a visit of this nature leads to comparisons with my home island of Phuket.
Property investors interested in Phuket will also conduct their own comparisons and therefore agents, developers and owners who wish to sell should take note just as much as those who are considering buying, with the main focus being on whether or not Phuket is still of good value.
ATTRACTIVE BUYING PRICE ENTRY POINTS
Even though the cost of living in Phuket is higher these days, the cost of investing in property, considering the surroundings, beaches, schools, amenities and access to the international airport as a hub, is still low.
Agents and developers used to deliberately target the investment bankers and bonus-receiving expatriate communities in Singapore and Hong Kong as easy pickings for persuasion that a property twice as big as their principal residence, and with a garden and sea-view, was available for a fraction of the price.
Now that the market has turned, agents, developers and re-sellers are looking anywhere and everywhere for buyers, although they do not always get them.
Whoever the buyers are, the price of entry still remains a good value if the choice is considered carefully.
When I toured the eastern suburbs of Bondi in Sydney with my real estate agent friend, which you will be amazed is part of how I spent my holidays, I saw properties for AUS$2-25 million in, admittedly, pristinely clean and convenient locations, but size-wise not dissimilar to some amazing properties available here on Phuket.
I also spent a fair amount of time enjoying Surfer's Paradise on the Gold Coast of Brisbane. Sunsets at the back and sunrises for the early risers, got me thinking 'Yamu'.
The prices of a place in 3.5-star style apartments that are not new but are well maintained, are about AUS$750,000. These alternatives are available for property investors, and there is rental demand.
THE COST OF LIVING
As many Thais who have moved to Phuket know, and increasingly more foreigners know, Phuket has an unreasonable and unbalanced cost of living. A quick Thai snack can cost double the price in Bangkok because those who make the snacks have a higher cost of living too. A bottle of wine, which in most places in the world would be a few dollars, is at the twenty- and thirty-dollar mark in supermarkets here.
A car, as in most of Thailand, is also expensive. Renting cars that are decent is expensive, and if you are brave enough to take a green plate or 'limousine' taxi, then you may pay the cost of your meal per head for the privilege.
This has a strong detrimental effect on the micro-economy of Phuket. How can tourists visit shopping centers to spend their money? How can a family staying in an apartment conveniently access a supermarket and a kids' playground where they feel safe?
On my Gold Coast holiday, we visited a park and used a government-provided barbecue to cook high-quality meat that we had bought for a low price at the supermarket directly beneath our apartment. We bought a bottle of good-quality 'cleanskins' wine for just A$4, because of a glut at the vineyard.
In contrast, when I celebrated Loy Krathong with my family in Phuket last year, we had people with amazingly large pupils stealing the coins from our floats. There are certainly some issues that need resolving on our green island.
In summary, Phuket is becoming internationally overpriced and needs to be made more safe, clean and convenient – especially in terms of transport. This is not because I am complaining, although I do enjoy a whinge now and again, but because I know what it takes for property and a micro-economy to properly compete.
WHAT ABOUT LAWS FOR MIGRANTS OR LONG-TERM EXPATS?
While I was away, I did read one good piece of news which lightened my heart – changes to encourage visitors to stay for 6 months.
I know how irritating the rules can be for an extended visit because my mother visits me in Phuket for 6 months every year, but as she also lives in the UK, she doesn't need to retire.
She cannot leave Phuket easily as she is not mobile and I would rather carry her on my back than let her do a 'visa-run' in one of those mini-vans.
However, if the authorities are starting to change their approach, and continue to do so, that would be good. Differentiating between the criminal element of visitors and the tourists and long-stayers who contribute to Thailand by simply being here is important, but not, it seems, easy for the authorities to establish. I can understand why, but more effort is needed.
The property-owning laws are defective. Land does not need to be sold to foreigners, but security of investment would be so much better if it was properly defined and provided for at least a lifetime.
In Sydney and the Gold Coast, I watched the news each day and only picked up some crime in areas where crime is common. But it was clear that the authorities and the justice system had a handle on what was happening. This makes people feel safe, and improves sense of community and respect for those carrying out essential work, such as the police.
The legislators in Thailand have a long road ahead and will consider Thai people first.
However, a properly flourishing economy does not forget migrants, visitors and the source of foreign income when drafting its laws.
OVERALL COMPUTATION
You can buy great property cheaply, but live with a middle-class standard at high expense; eat international food at international prices; drink wine as a luxury, And you have to buy or long-term rent-a-car, unless you want to buy a consortium of taxi drivers a new house each year.
You can also live near or next to a beach, a stone's throw away from a school. And you can get to the airport in less than an hour from most places, most of the time.
Phuket still has some charm, financial benefits and a set of challenges that, although not the same as a place like the Gold Coast, are solvable. The value in property still exists, but you need some maintainable income to live comfortably in Phuket.
Desmond Hughes has been an owner and operator of his law firm in Thailand for 12 years and is a Senior Partner at Hughes Krupica law firm. www.hugheskrupica.com
— Desmond Hughes