Phuket Property Watch: Things I hate about hotels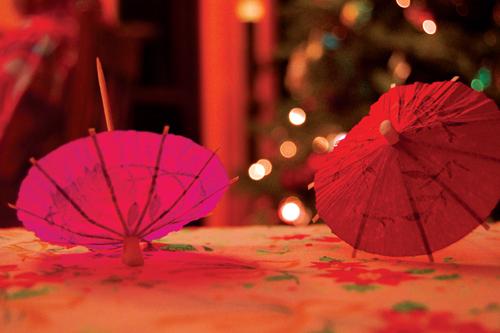 PHUKET: I have spent more nights in hotel rooms around the world than I could even start to remember. Barring a diary, an ankle-long list or a photographic memory, there are more than a few things that stick out, not unlike a Mohawk on a punk rocker or a toothpick out of a canape – small but deadly.
Let's start with those fruity welcome drinks that are all the rage at posh resorts, along with perhaps the lemongrass-infused, moist face towel.
I've been chased through lobbies by drink toting staff, and forced to chug down a fruit cocktail at the front desk.
First of all, if I want a drink when I check in after flying for eight hours to some god-forsaken holiday isle, at least give me the good stuff. A vodka and tonic or at least a tasty little Chardonnay.
There is no enjoyment to be had throwing back a drink, while avoiding colorful little umbrellas or lethal chunks of pineapple, in a sterile lobby. This is exactly why god created dark, dingy dive bars.
Once you manage to avoid the happy hour buzz at the front desk and have safely made it to your door, then comes the next challenge. This is of course the new-age mystery of figuring out which way to put in the key card.
Some do have arrows, but for the most part you are on your own to figure out this brainteaser. More mysteries ensue – such as do you leave the card in and open? Shake, rattle and rolling time in the hallway has you dreaming of performing an axe assisted entry a la Jack Nicholson in the movie The Shining.
Once you have gained entry to the inner sanctum of your very own room, this is where insanity starts – from trying to figure out which light switches to use, or trying to figure out which of the four remote controls on the desk turns on the TV?
The next simple act of laying out things on the work desk inevitably has you bulldozing through piles of magazines, menu cards, welcome letters, room service or spa menus – all trying to keep you from the appointed task, which is actually doing some work on the desk.
Which moves to plugs, as most hotels never consider the possibility that someone has two or more phones, or a laptop and other devices which are crying out in angst over the immediate need to recharge.The next three or four hours are spent doing a cha-cha-cha of switching cords, plugging and unplugging all these wonder tech devices one at a time.
Don't you just love the modern world of time-savers? We must all rage against the machine.
Getting into bed is a replay of the desk drama, be it pillow shams, decorative throws, laundry lists, pillow menus, towels twisted into baby elephants, sand filled sea turtles and more. Whatever happened to those little pillow mints, indeed they hearken back to a simpler time, but where are they now?
I've covered a lot of ground and it is rather doubtful I can get all this venting into such a short article, so perhaps I need some terminal velocity.
Here is my hotel enemies list – security hangers; bathroom phones; fax machines which automatically go on at midnight; bedside clocks which go tick tick tick far into the night; lights in the closet which cannot be switched off; annoying housekeepers that knock on the door at 6:30am; the smiling mini bar attendant who hounds you to check things after 6:00 pm; air-cons whose main mission in life is to stream an arctic flow directly in your face; bath tubs which are harder to crawl out of than scaling Mt Everest; rain shower heads that turn on a monsoon or that modern designer chic water facet that you can't even fathom how to turn on.
I'm sure I've missed so much more, but it's morning and that terrible burnt toxic tar-like coffee on the breakfast buffet has just spoiled my appetite. Finally, I stagger to the front desk trying to escape this living nightmare, as the smiling desk clerk's final epitaph is:
"Anything from the mini-bar?", which after my profound "no", they still proceed to call the room attendant just to double check if I am lying.
At long last, my escape is nearly complete, when another over-friendly receptionist mistakes me for an incoming guest and thrusts a welcome drink directly into my face, managing to impale my finger on a guava-laden toothpick, uttering the silly formula-driven hotel canned intro line, "Welcome home, sir". Isn't this where I came in?
Bill Barnett is the Managing Director of C9 Hotelworks and can be contacted through C9hotelworks.com.
Keep checking our online Phuket Property pages, join our Facebook fan page or follow us on Twitter @PhuketGazette for the latest local, national and international property news updates.
— Bill Barnett
Property

Join the conversation and have your say on Thailand news published on The Thaiger.
Thaiger Talk is our new Thaiger Community where you can join the discussion on everything happening in Thailand right now.
Please note that articles are not posted to the forum instantly and can take up to 20 min before being visible. Click for more information and the Thaiger Talk Guidelines.