Buying off plan? A few things to consider.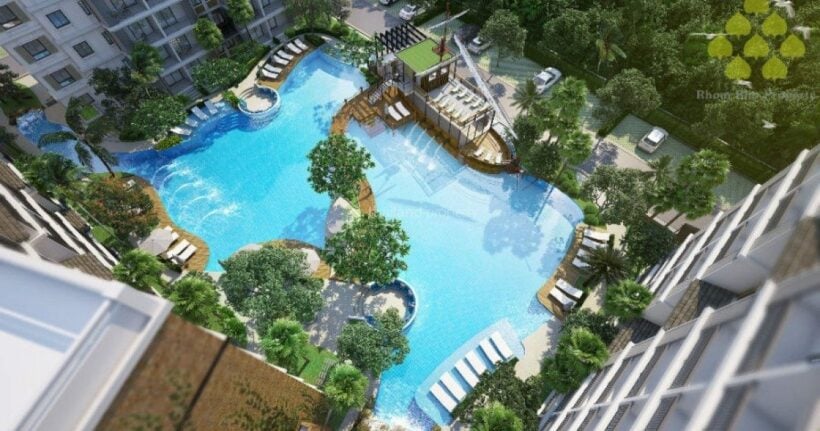 Many developers offer units and condo "off-plan" for sale at an early stage of the project development, even before the first brick has been laid. The lure is usually a lower price and getting the pick of the best location in the development.
Some of us may not be familiar with the term "off-plan". Generally speaking, buying off-plan means buying units which exist only on the drawing table, construction of the project may not even have started. Off-plan sales are offered by developers as they often need to sell their product fast by pricing units extremely low in order to achieve fast and valuable finance to proceed with constructing their development.
Purchasing an off-plan unit may have considerable advantages compared to an investment in a completed project. Early birds may benefit from a significantly reduced price, which makes such off-plan purchases extremely interesting from an investment perspective as such units may rise in value during construction, even prior to completion.
Smart payment plans, typically a minor deposit payment, followed by a 30% first installment and a high final payment upon title transfer, allow buyers to effectively secure a high-value asset for a relatively low initial capital outlay. Furthermore, purchase at an early stage of a project ensures that a buyer can choose the best located units in order to satisfy his individual requirements as well as a future buyer in regard to a resale.
Buying off-plan also offers the chance to "flip" a unit prior to title transfer by way of assignment of the buyer's rights under his/her sale and purchase agreement, which allows investors to save on transfer fees and taxes that occur from title transfer.
Summarised, such off-plan investment may create a "win-win" situation for both buyer and seller: buyers obtain a low price for a quality product with high resale value and sellers are able to receive fast project finance.
However, in order to secure your investment, due diligence should be ALWAYS be carried out to minimise risks and to prevent you from a worst-case scenario – a total loss of your invested funds. Basically, such due diligence should be conducted by a reliable and reputable law firm, whereby appointment of additional experts, such as a surveyor, might be recommended depending on individual requirements.
The importance of such due diligence, particularly when buying off-plan, in part arises from the fact that extremely important points – such as secured access, lawful title to the project's land, as well as an
accurate application for the required construction permit or licenses – may not have been accomplished, completed or sufficiently verified by a developer.
Additionally, the financial stability of a developer offering such off-plan sales should always be of concern. In this context, the fullest attention should be paid to the reliability and track record of the developer. A professional real estate agent, representing only well reputed developers and ideally having the financial backing of big investors, can be the first credentials to look for to separate the wheat from the chaff.
Simply put, off-plan buying can be an interesting and promising investment, but extensive market research, awareness for potential risks, comprehensive due diligence as well as consideration of generally accepted risk management is mandatory to find the right product, which seems not only to be a bargain, but also fits with your personal requirements on a safe investment.
Select from over 7,000 properties in Phuket at property.thethaiger.com
This article was written by International Law Office Patong Beach. For any questions you can contact ([email protected]) or call ILO's office 07 6222 1915.


Find more property for sale and rent across Thailand at Thaiger Property, powered by FazWaz. You can even list your property for free.
Hong Kong property tzars team up for new Phang Nga development "Aquella"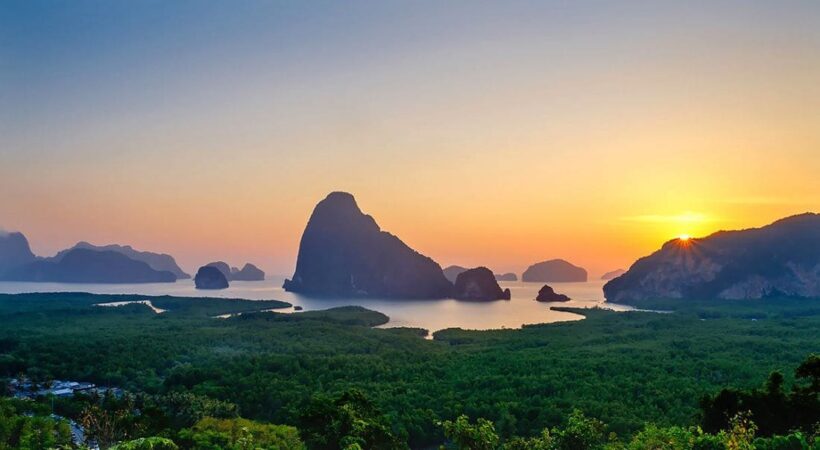 FILE PHOTO
Two of Hong Kong's leading entrepreneurs Allan Zeman and Richard Li are developing a mixed-use project in Thai Muang, Phang Nga named Aquella.
The initial phase of the development includes a par 72, 18 hole golf course, resort pool villa residences with two to four bedroom unit configurations back of a massive land site that offers over 2.5 kilometres of white sand beach.
Previously, the approximate 1,000 rai site was the home of the Thai Muang golf course. After acquisition the course was closed, and the master planned Pinetree project that was to contain a marina and luxury Park Hyatt hotel stopped when land zoning issues changed in Southern Phang Nga.
Today, the new golf course has been reconfigured and Zeman's Paradise Group who developed Kamala's posh Andara ultra villa resort in Phuket are collaborating with Li's Pacific Century Premium Developments (PCPD) group.
South West Phang Nga hosted some of Asia's most significant luxury villa sales in the mid 2000's given it's close access to Phuket International Airport, over the Sarasin Bridge.
Changes in the zoning regime stunted the area's growth over the past decade but a new wave of interest has been born in projects such as Charn Issara's Baba Beach Club.
Land prices in Koh Pilai and Koh Kloy have sharply escalated in recent months on the announcement of a second Greater Phuket airport by Thai aviation authority AoT.
That said, the area has a rich history in demonstrated luxury residential sales in projects such as Aleenta and Sava.
With Phuket bursting as the seams, and prime oceanfront plots limited, the recent transaction of the former greenfield site of the Ritz-Carlton Reserve has indicated positive sentiment.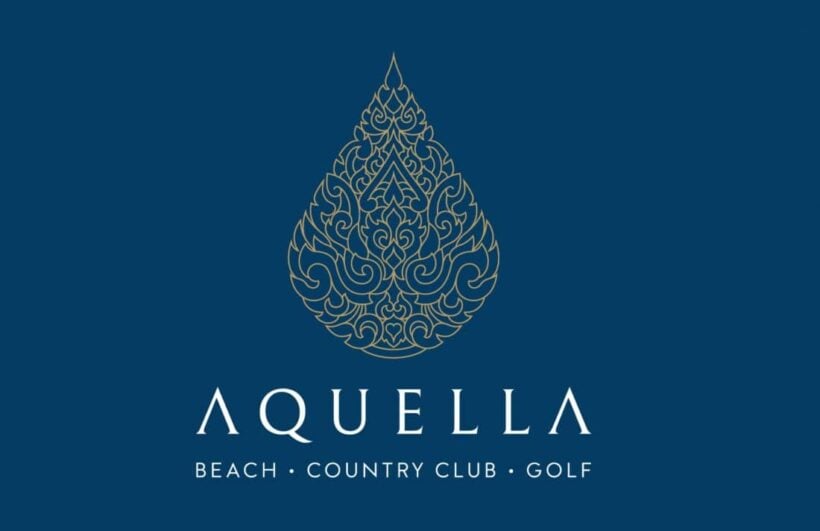 Car and house loans surged in 2018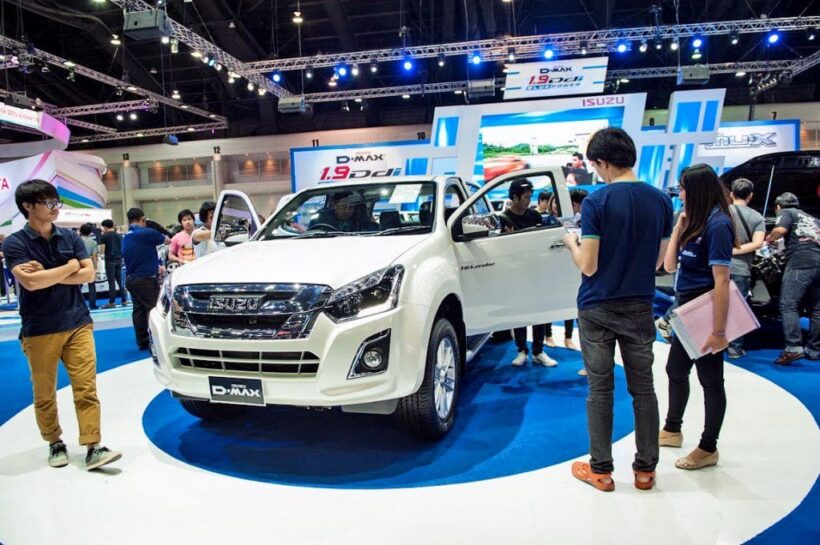 The Bank of Thailand says they're concerned about the double-digit growth in loans for cars last year. The central bank is now monitoring the trend and will keep track of statistics for the rest of 2019. Their concerns about the Thai mortgage market the year before resulted in new regulations coming into effect this April.
Loans for cars were up nearly 13% in 2019, up from 8% growth in 2017 and much smaller growths in the years before.
They reported that commercial bank auto loans rose to 1.07 trillion baht last year, a rise of 12.6% from the previous 12 months. Defaults on loans has also risen during 2018 but the BoT says the rate is still "manageable" at 1.66%.
The BoT says they will need to continually monitor the business of loans for cars for at least the rest of 2019.
Last year they put the spotlight on property mortgages. The study resulted in more stringent conditions for the loan-to-value ratio, especially for second or subsequent housing loans.
Mortgage lending expanded nearly 8% in 2018, compared to 5.5% in 2017. The more stringent requirements for housing mortgages comes into force on April 1 this year.
Generally, the loan sector for commercial banks rose by 6% last year, again a rise from the previous year where the rise was 4.4%.
But the BoT reports that the profitability of the banking sector remains in positive territory. Interest income is now the main source after the fee-based income of some banks, particularly fund transfer fees, declined.
Kamala's Twinpalms Montazure poised to welcome guests in July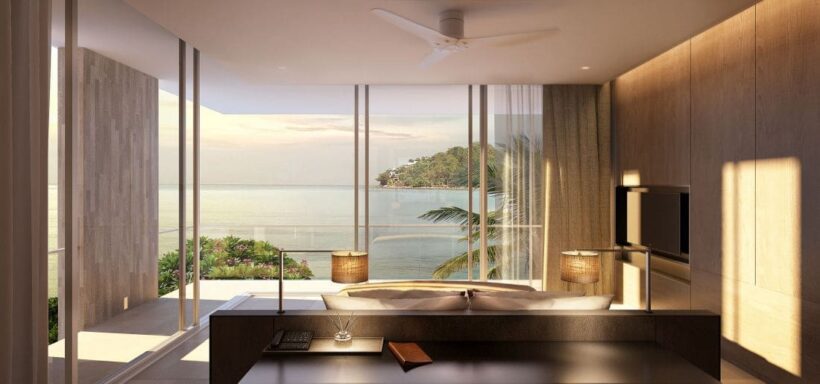 Set on the golden sands of Kamala Beach, Twinpalms MontAzure will welcome its first guests in July this year.
Already a member of Small Luxury Hotels of the World, the boutique beach hotel offers beautifully appointed Suites, Penthouses and Private Pool Suites.
Suites range in size from 70m2 to Penthouses with private pools and sea views boasting large living spaces of up to 300m2. Guests will also enjoy using a lap pool or an infinity pool offering views of the Andaman sea.
Twinpalms MontAzure will also launch its beachside restaurant and lounge, 'Shimmer', with uninterrupted sea views. Shimmer restaurant will serve vibrant and tasty food with an Asian focus, delicious and creative cocktails, and a great wine list, all served with the customary gusto and flair expected from the Twinpalms brand.
Olivier Gibaud, General Manager of Twinpalms Hotels & Resorts says, "With 15 years' experience refining Twinpalms excellent service standard complemented by a luxurious dining and entertainment quality that sets itself apart from other destinations on the island, we are very excited to bring this knowledge to a new hotel".
Designed by Martin Palleros, following the original Twinpalms concept and style, of utilising Phuket's beautiful landscape, Martin has allowed the design to maximize the sea views from most of the Suites and areas within the buildings, whilst also ensuring the preservation of the views of the mountainside from other perspectives.
Resident Manager, Thipwimon Chatchavansilachai says, "For respect for our island location, we will launch with a 'no single-use plastic' policy, meaning alternatives to common plastic items such as straws, packages for bathroom amenities and water bottles will be replaced with materials such as bamboo, ceramic and recycled paper."
"We will continuously find better alternatives in our hotel operations for the preservation of the environment".
Naturally, guests of Twinpalms MontAzure also have access to the brand's other dining destinations, taking full advantage of the three beaches Twinpalms has a presence: HQ Beach Lounge – a few steps away on Kamala Beach, Catch Beach Club, Catch Junior and Palm Seaside, located on Bang Tao Beach and the flagship resort, Twinpalms Phuket, is just a few steps from Surin Beach.