The world's riskiest place to visit, if you're British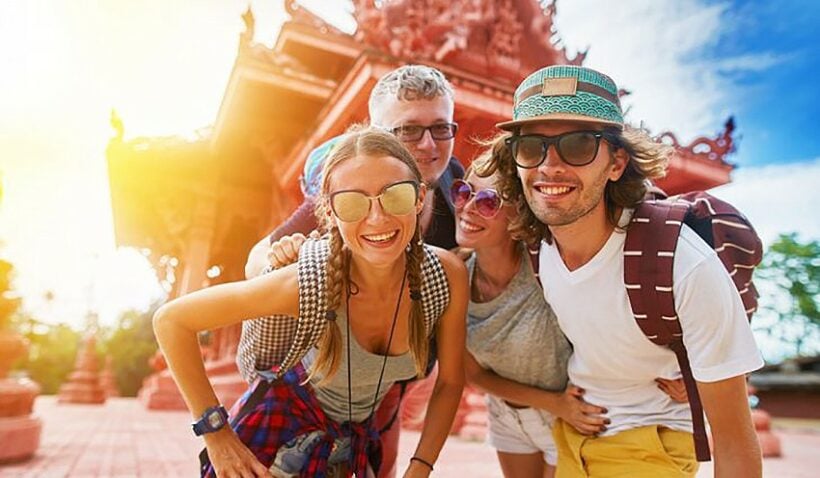 PHOTO: worldatlas.com
If you're British, where in the world is the riskiest place for you to visit?  New research by Endsleigh Insurance Services has unveiled the world's riskiest holiday destinations.
Thailand has been found to be the world's riskiest holiday destination for British tourists, according to a new report. The report looked at data from 2017, ranking countries on where the most insurance claims were made and Thailand came out on top.
The report found that Thailand accounted for 23 percent of travel insurance claims made in 2017 – more than any other country.
Travel insurance claims included emergency medical expenses, damaged luggage and flight cancellations.
The article in the web portal mirror.co.uk reports that other countries to make the top 10 included the Chile, Spain, Germany and France. Of course it is worth noting that these are all firm favourite with visitors from around the world – therefore the sheer volume of visitors is likely to increase the chances of claims being made.
The report highlighted the importance of having valid travel insurance, with 71 percent of claims being for medical expenses.
The report also found that 48 percent of 15-24 year olds don't even bother taking out travel insurance, while 25 percent incorrectly thought the British government would cover medical bills abroad.
Speaking to the Daily Mirror, Julia Alpan, head of marketing at Endsleigh said, "Thailand is a popular destination for holidaymakers and backpackers, so it's no surprise to see it revealed as the most dangerous location in the world to visit.
"Travelling in a foreign country is exciting, but there can be risks involved, particularly when you're not familiar with the destination.
"As well as staying safe, it's important to do your research ahead of your trip to make sure you're covered with the correct travel insurance.
"Your insurance company will be able to provide you with full details of what you will and won't be covered for on your policy, so make sure you're aware of the full terms before you travel."
In fact, Thailand took 23% of the travel insurance claims made in 2017.
However, it's worth noting that this doesn't mean it's dangerous to go and visit, according to the Daily Mirror – the FCO doesn't advise against travel there – but that it's worth doing your research before exploring, and making sure you're covered for any mishaps.
Top 10 riskiest travel destinations, if you're British:
1. Thailand
2. Chile
3. USA
4. Spain
5. Germany
6. Nepal
7. Peru
8. France
9. Bahamas
10. Brazil
Read the full story from the Mirror HERE.

Looking to jettison some items before jetsetting away or chartering a yacht? Look no further than Thaiger Classifieds where you can find and post items, work, property and more for free.

Mu Pa 13 have 22 film offers awaiting appro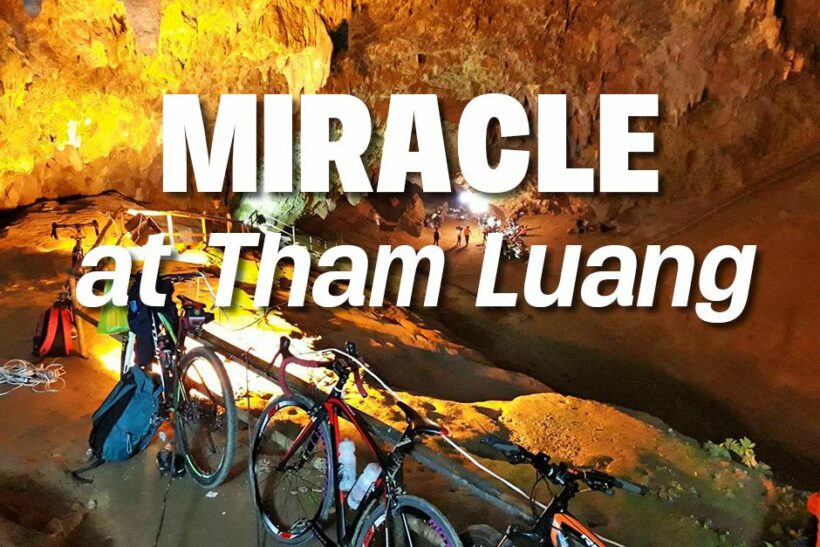 Looks like we're going to see many screen adaptions of the 'Miracle at Tham Luang' (and whatever other titles they come up with).
22 movie, documentary and book project and ideas, about the Tham Luang cave rescue and life of the 13 young men, have been proposed by both local and foreign studios to the Creative Media Committee. This was confirmed by the Culture Minister Veera Rojpojanarat today.
In addition, there are 27 TV show programs for the boys and their coach from Thai and foreign TV stations still being considered by the committee.
Thai PBS is reporting that producers are invited to apply for the rights to shoot movies, documentaries or animation films of the dramatic rescue mission, the life of the rescuers and the boys trapped in the cave complex for two weeks during the period between November 15-30.
Minister Veera says foreign producers will have to seek approval from the Ministry of Sports and Tourism whereas the Thai producers must contact the Culture Ministry for approval.
Of the 22 proposed projects, ten are movie projects with five each proposed by Thai and foreign producers and ten documentary projects with the remaining two being book projects.
The minister said the committee agreed that there was no need for the rights to be given to just one producer or studio and all of them would be treated equally.
Studios can start their production based on the information which is already available publicly, but for in-depth information about the private life of the boys, consent from the boys and their parents is needed and also with the approval of the committee which will consider the benefits to be offered to the boys, said Mr Veera.
He stressed that any commercial deals involving the team must be approved by the committee and must have the consent of the boys and their parents.

PHOTO: Nation Multimedia
SOURCE: Thai PBS
'Overwhelming support' for decriminalising marijuana for R&D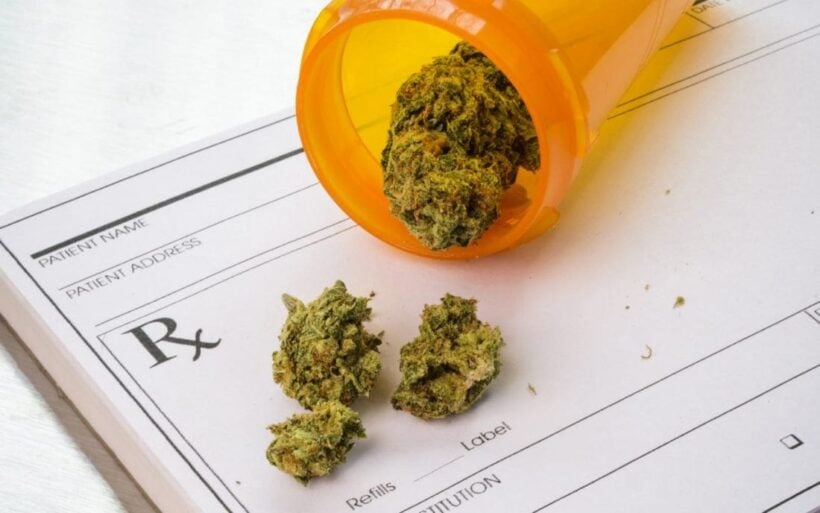 "An overwhelming number of people are voicing support for decriminalising the use of marijuana for research and development, and for medical purpose."
This from Somchai Sawaengkarn, a member of the National Legislative Assembly, citing results of an opinion survey conducted between October 1-15.
Of the 16,431 people who voiced their opinions on the issue, 16,264 voted in support of the bid to amend the narcotics law to make it legally possible for marijuana to be used for medical research in the hope that medicines can be developed from the addictive drug for the treatment of certain diseases.
Somchai said over 290,000 had logged into the NLA's webpage to take a look at the bill to amend the current narcotics law.
The NLA will conduct another public hearing during October to gauge public opinion about the topic and the results of the survey.
Earlier, Justice Minister Prajin Jantong cautioned that decriminalisation should not be rushed, noting that there are many strains of marijuana and each has different medicinal qualities.
He said that the patients must give their consent if they were to be given medicines extracted from marijuana and that measures must be put in place to prevent abuse of the drug if it was to be decriminalised.
The minister said several countries had conducted research on marijuana for medical purpose, but they could not produce medicines from the plants because of patent problems. In the case of Thailand, he said it was necessary for the country to conduct its own research and to develop medicines by itself.
SOURCE: Thai PBS
Blissful Break packages @ Mövenpick Hotel & Convention Centre KLIA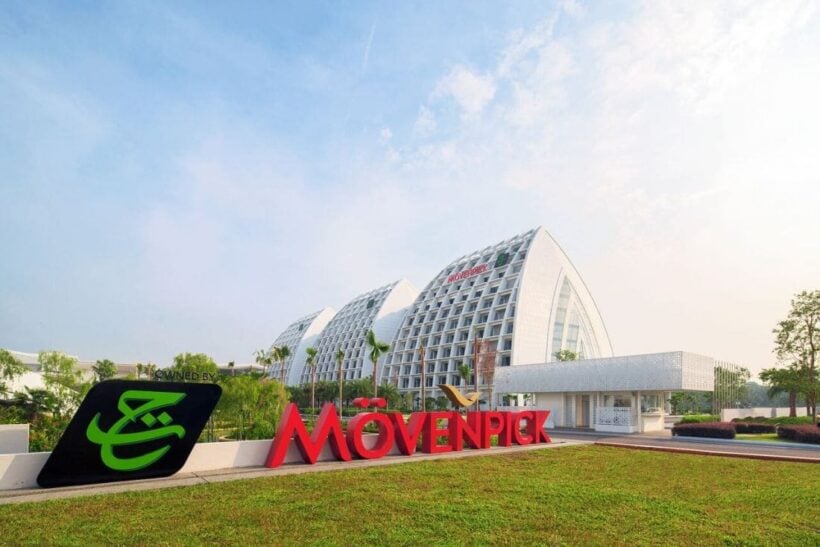 Just an hour or so away, with hundreds of flights a day into KL, here's something a bit different for a weekend 'out of town' or a business break, in style.
Mövenpick Hotel & Convention Centre KLIA is a new architectural icon which opened this year near the Kuala Lumpur International Airport. They've now unveiled a new package that allows local residents in KL and the Klang Valley to leave the stress of the city behind and unwind in comfort and style.
Malaysian nationals and regional visitors are invited to enjoy a blissful break at this exquisite resort-style hotel for just 288+ Ringit per night (2,258 baht). This rate is applicable for Superior King or Superior Twin rooms and includes breakfast for up to four guests, making it ideal for family or small group getaways.
The Blissful Break package also includes complimentary parking for up to two cars, free Wi-Fi throughout the entire stay, unlimited use of the hotel's swimming pools and fitness facilities, plus a 20 percent discount at the hotel's restaurants.
On the day of departure, guests can make their stay last even longer with the option of a late 3pm check-out. They can also use the package to celebrate a special family occasion, such as a birthday or wedding anniversary; a special gift will be provided if the guest inform the hotel at least 24 hours prior to arrival.
"Mövenpick Hotel & Convention Centre KLIA is perfectly suited to the meet the needs of today's 'bleisure' (combined business and leisure) travellers. We are seeing more people who enjoy short getaways outside the city, or those who like to have their families with them while travelling for business. With our resort-style ambience, extensive amenities and highly accessible location, Mövenpick Hotel & Convention Centre KLIA is the ideal place to spend a few days relaxing with your nearest and dearest," commented Hairul Maharis, the hotel's General Manager.
Nestled among 6.9 hectares of landscaped gardens, reflective pools and streams, and with upscale facilities including a spa, fitness centres, swimming pools, a tennis court and a children's playground, Mövenpick Hotel & Convention Centre KLIA is a blissful oasis for all ages.

The hotel is already a leading culinary destination with authentic local cuisine and global gourmet delights served at Temasya, the 24 hour all-day dining restaurant, while Bara and Redup serve a selection of Middle Eastern delicacies, including freshly-fired kebabs. Beranda is ideal for guests seeking light bites and Malay specialties like satay, laksa and rojak, while Sira is a "grab n' go" lounge which serves Mövenpick ice cream, sandwiches, pastries and regional sweet treats, plus traditional teas and coffees.
Guests who want to indulge in a spot of retail therapy can head to the nearby Mitsui Outlet Park, which features a wealth of Asian and international brands at factory outlet prices. Guests can discover designer fashions, popular high street brands, top sporting goods, shoes, accessories, luggage and a wide range of other products in a village-style atmosphere.
This exquisite ambience, combined with a perfect location within easy reach of Kuala Lumpur and the bustling satellite cities of Petaling Jaya, Shah Alam and Subang Jaya, makes this spectacular new hotel the perfect destination for a unique break.
The Blissful Break offer at Mövenpick Hotel & Convention Centre KLIA is valid for bookings and stays taken between 22 October and 31 December 2018. For more information and reservations, click HERE.