Phuket Lifestyle: Facetime with Dr Paul Ekman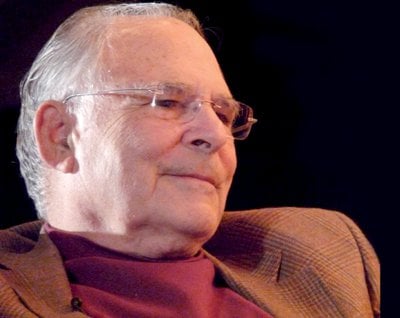 PHUKET: Dr Paul Ekman has built an impressive career around research on the human face and the many subtle micro-expressions which expose emotions. He believes that regardless of geography or culture, mankind has facial expressions in common that even reach to the world of primates.
Recently he presented a lecture, Emotional Intelligence and Education: Reading Faces, Recognizing Feelings and Revealing Lies at the Thanyapura Sports and Leisure Club at the Phuket International Academy where he described his research into human emotions and their expressions.
Speaking exclusively to the Phuket Gazette after his lecture, Dr Ekman offered further details about his life and career.
"When I was a student in the 1950s at the University of Chicago and New York University, I focused my research on micro-facial expressions which confirm whether a subject is telling the truth or not. The basis of my research was work done by Charles Darwin and his investigations while he traveled around the world making notes on various cultures. Darwin believed that human beings shared common facial expressions," Dr Ekman said.
Ekman graduated from Adelphi University in 1958 with a Phd and then spent two years in the American military as a clinical psychology officer. In 1960, he joined the faculty of the University of California San Francisco where he continued his research into human emotions until his retirement in 2004.
"I was satisfied with Darwins research which was quite contrary to the prevailing popular beliefs at the time as expressed by anthropologist Margaret Mead who taught that human emotions were conditioned by experience rather than biology. I determined that I needed to go and test aboriginals where there had been no human contact to prove Darwins theories," he added.
In 1967, Ekman headed into the jungles of Papua New Guinea to find a Stone Age culture that had had no contact with the outside world. He was successful in locating the Fore tribesmen and began extensive photographic recordings of facial expressions that mirror what he has determined to be the seven basic human emotions of anger, sadness, fear, surprise, disgust, contempt and happiness. He returned to Papua New Guinea the following year to confirm his research.
Ekmans research tool is called Facial Action Coding System (FACS), which determines which of the faces 43 muscles are working to express an emotion.
Over the past 50 years, his research on reading the faces expressions, has been adopted by the American Central Intelligence Agency (CIA), the Federal Bureau of Investigation (FBI) and the Transportation Security Administration (TSA), who uses his Screening Passengers by Observation Techniques (SPOT) program.
"Through my training programs, I have been able to help assess the probability of deceptive behavior. I don't believe that lie detector tests are reliable. In my experience, I have found that Secret Service agents in the United States are the most accurate at successfully determining the credibility of a suspects statement. This is because they have been trained to carefully observe human emotions and movements," said Dr Ekman.
Ekman's work was the basis for a popular television show, Lie to Me, which had a three-year run on Fox television networks. He was named one of Time Magazine's Top 100 Most Influential People of 2009 and as one of the most influential psychologists of the 20th century by the American Psychological Association.
His trip to Asia was inspired by his recent visit with the Dalai Lama in New Delhi.
"I have had several meetings with His Holiness the Dalai Lama where we have discussed the importance of emotions in human life. Of course we come to the subject from very different belief systems, but we do agree that emotions can be helpful tools to assist with issues such as stimulating human justice and reducing stress, said Dr Ekman He is currently the manager of the Paul Ekman Group, a company that produces training devices to help his clients develop competence at learning how to read emotional expressions, and continues his research into training techniques for national security.
To learn more about reading the emotions behind facial expressions, check out www.paulekman.com.
— Bruce Stanley
Keep in contact with The Thaiger by following our
Facebook page
.
Tax on salt content being considered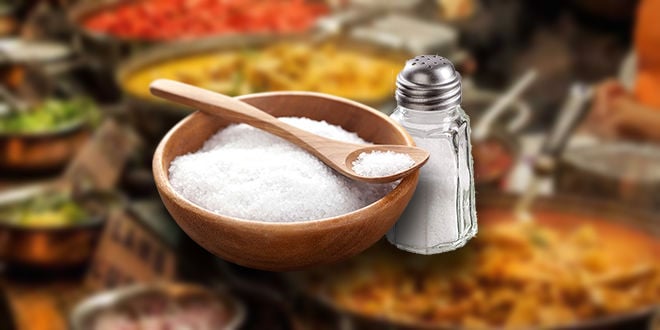 The Excise Department is considering imposing a tax on the salt content of food to encourage food producers to reduce the sodium content of snacks, instant noodles and seasoning cubes.
The director of the Office of Tax Planning said that the department is discussing a limit on the amount of sodium food can contain, in line with the standard set by the World Health Organization (WHO), which is 2,000 milligrams of salt per day.
In reality, Thai people consume an average of 1,000 milligrams per meal, making their daily intake well above WHO guidelines, according to the director.
He said any tax imposed would be at a level which would encourage food producers to reduce the sodium in their processed food without being punitive, adding that the proposal isn't intended to generate more tax revenue, but to help protect the health of consumers. Excessive sodium in the diet can lead to high blood pressure and kidney disease.
Fish sauce, soy sauce and salt would not be taxed.
SOURCE: thaipbsworld.com
Keep in contact with The Thaiger by following our
Facebook page
.
Water shortage warnings in 22 provinces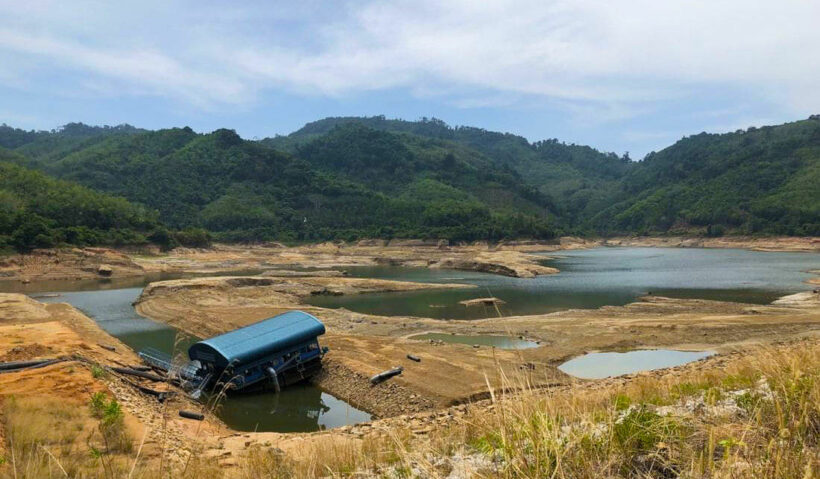 People living in 22 Thai provinces are being warned to prepare for shortages of drinking water during the upcoming dry season, due to start on November 1st.
The warning was issued by the National Water Resources Office, citing low levels in reservoirs, which are the main sources for tap water production waterworks in 22 provinces.
Areas at risk identified by the office are in northern, north-eastern, eastern and southern provinces.
Measures have been adopted by agencies charged with dealing with water shortages. including dredging water channels to allow greater volumes of water to flow into reservoirs, drilling underground wells, enlarging storage ponds and the purchase of water to supply to those in urgent need.
The Royal Irrigation Department has announced that people should use water sparingly.
There are currently about 6 billion cubic metres of usable water in reservoirs in the affected provinces, with 5 billion cubic metres reserved for consumption and ecological preservation, leaving only 1 billion cubic metres for use in agriculture.
This means farmers in the Chao Phraya river basin may not be able to grow a second crop of rice this year.
SOURCE: thaipbsworld.com
Keep in contact with The Thaiger by following our
Facebook page
.
Green Day heading back to BKK in 2020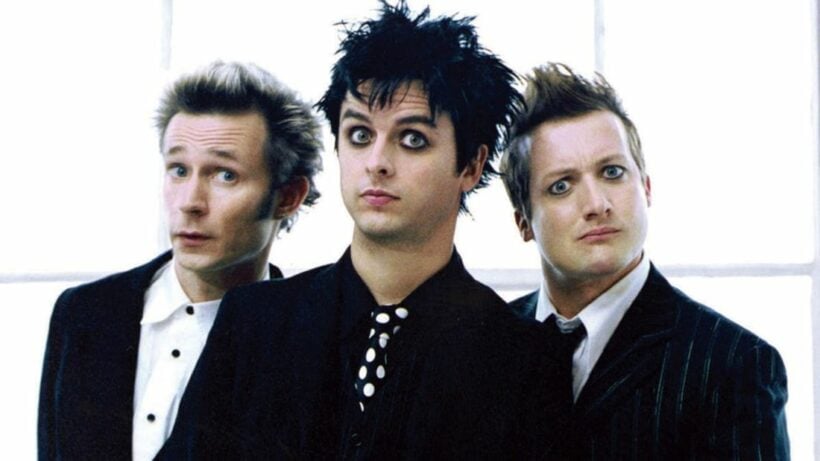 Green Day, five-time Grammy Award winners, are embarking on a global tour in 2020, including a stop-over in Bangkok during March. The rock 'n' roll Hall of Fame inductees will perform a series of concerts throughout Europe, UK, North America and Asia.
"Green Day Live in Bangkok" takes place on March 11, 2020 at Impact Arena, Muang Thong Thani. But it's not their first time. Green Day sold out concerts in their last Thai live gigs in 1996 and 2010.
Formed in 1986 in Berkeley, California, Green Day is one of the world's best-selling bands of all time, with more than 70 million records sold worldwide and 10 billion cumulative online streams of their music and performances. Their 1994 breakout album "Dookie" is widely credited with popularising and reviving mainstream interest in punk rock, catapulting a career-long run of No 1 hit singles.
In 2004, Green Day released the rock opera "American Idiot", selling more than 7 million copies in the US alone and taking home the Grammy Award for Best Rock Album. In 2010, a stage adaptation of "American Idiot" debuted on Broadway to critical and commercial acclaim. Entertainment Weekly called Green Day, "The most influential band of their generation," while Rolling Stone said, "Green Day have inspired more young bands to start than any act this side of KISS, and that doesn't seem to be changing."
Green Day Live in Bangkok 2020 is on March 11, 2020 at Impact Arena, Muang Thong Thani.
Ticket prices start at 2,000 baht and tickets go on sale on November 2 at all ThaiTicketMajor outlets via www.livenation.co.th or www.thaiticketmajor.com or call: 02 262 3838 for more information.
SOURCE: The Nation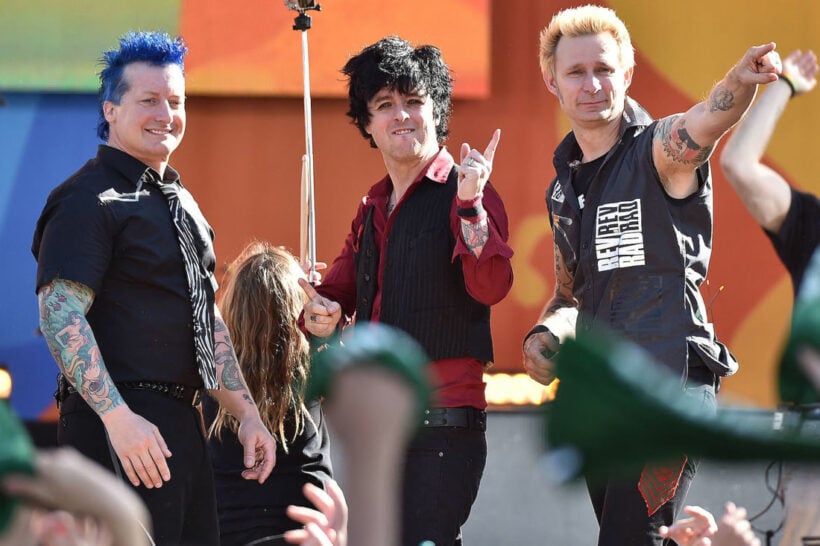 Keep in contact with The Thaiger by following our
Facebook page
.