Phuket Lifestyle: Facetime with Dr Paul Ekman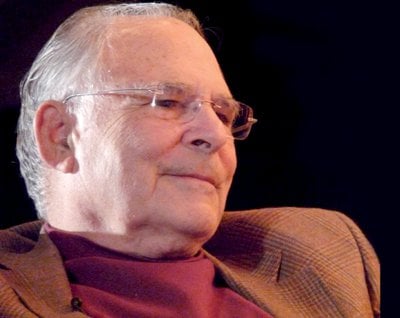 PHUKET: Dr Paul Ekman has built an impressive career around research on the human face and the many subtle micro-expressions which expose emotions. He believes that regardless of geography or culture, mankind has facial expressions in common that even reach to the world of primates.
Recently he presented a lecture, Emotional Intelligence and Education: Reading Faces, Recognizing Feelings and Revealing Lies at the Thanyapura Sports and Leisure Club at the Phuket International Academy where he described his research into human emotions and their expressions.
Speaking exclusively to the Phuket Gazette after his lecture, Dr Ekman offered further details about his life and career.
"When I was a student in the 1950s at the University of Chicago and New York University, I focused my research on micro-facial expressions which confirm whether a subject is telling the truth or not. The basis of my research was work done by Charles Darwin and his investigations while he traveled around the world making notes on various cultures. Darwin believed that human beings shared common facial expressions," Dr Ekman said.
Ekman graduated from Adelphi University in 1958 with a Phd and then spent two years in the American military as a clinical psychology officer. In 1960, he joined the faculty of the University of California San Francisco where he continued his research into human emotions until his retirement in 2004.
"I was satisfied with Darwins research which was quite contrary to the prevailing popular beliefs at the time as expressed by anthropologist Margaret Mead who taught that human emotions were conditioned by experience rather than biology. I determined that I needed to go and test aboriginals where there had been no human contact to prove Darwins theories," he added.
In 1967, Ekman headed into the jungles of Papua New Guinea to find a Stone Age culture that had had no contact with the outside world. He was successful in locating the Fore tribesmen and began extensive photographic recordings of facial expressions that mirror what he has determined to be the seven basic human emotions of anger, sadness, fear, surprise, disgust, contempt and happiness. He returned to Papua New Guinea the following year to confirm his research.
Ekmans research tool is called Facial Action Coding System (FACS), which determines which of the faces 43 muscles are working to express an emotion.
Over the past 50 years, his research on reading the faces expressions, has been adopted by the American Central Intelligence Agency (CIA), the Federal Bureau of Investigation (FBI) and the Transportation Security Administration (TSA), who uses his Screening Passengers by Observation Techniques (SPOT) program.
"Through my training programs, I have been able to help assess the probability of deceptive behavior. I don't believe that lie detector tests are reliable. In my experience, I have found that Secret Service agents in the United States are the most accurate at successfully determining the credibility of a suspects statement. This is because they have been trained to carefully observe human emotions and movements," said Dr Ekman.
Ekman's work was the basis for a popular television show, Lie to Me, which had a three-year run on Fox television networks. He was named one of Time Magazine's Top 100 Most Influential People of 2009 and as one of the most influential psychologists of the 20th century by the American Psychological Association.
His trip to Asia was inspired by his recent visit with the Dalai Lama in New Delhi.
"I have had several meetings with His Holiness the Dalai Lama where we have discussed the importance of emotions in human life. Of course we come to the subject from very different belief systems, but we do agree that emotions can be helpful tools to assist with issues such as stimulating human justice and reducing stress, said Dr Ekman He is currently the manager of the Paul Ekman Group, a company that produces training devices to help his clients develop competence at learning how to read emotional expressions, and continues his research into training techniques for national security.
To learn more about reading the emotions behind facial expressions, check out www.paulekman.com.
— Bruce Stanley

Join the conversation and have your say on Thailand news published on The Thaiger.
Thaiger Talk is our new Thaiger Community where you can join the discussion on everything happening in Thailand right now.
Please note that articles are not posted to the forum instantly and can take up to 20 min before being visible. Click for more information and the Thaiger Talk Guidelines.