Phuket History: Recalling a Thai-Malaysian legacy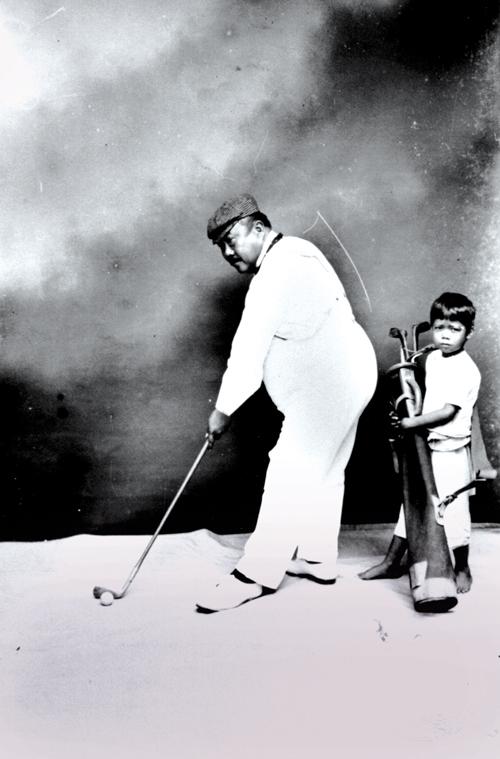 PHUKET: One of the most famous historical figures in the history of Phuket and this region, is the late Khaw Sim Bee Na Ranong, better known on Phuket as Praya Rassada. He was the high commissioner of Phuket and the Southwestern region of Siam from 1900 to 1913. He was assassinated 100 years ago in May, 1913.
To commemorate his death, a regional historical symposium and business forum was recently held in Penang. The event was entitled 'Khaw Sim Bee Na Ranong and shared history of Malaysia – Thailand relations'.
The event was held at Penang's famous old Eastern and Oriental Hotel and was organized by the Penang Heritage Trust in conjunction with The Thailand-Malaysia Business Forum. The Phuket Governor and several other Governors from Thailand's southwestern provinces attended.
Speakers at the event included the current Thai Deputy Prime Minister Kittirat Na Ranong; the Thai Ambassador to Malaysia, His Excellency, Krit Kaichitti; the president of the Penang Heritage Trust, Ms Khoo Salma Nausition, as well as several professors, writers and family members of the Sultan of Keddah, and of the Khaw and Na Ranong families, from both Malaysia and Thailand.
The speaker representing Phuket was Mr Colin Mackay, the author of the recently published book A History of Phuket and the Surrounding Region.
The large and influential Khaw (in Malaysia) or Na Ranong Family (in Thailand) are the descendants of Khaw Soo Cheang, a poor Hokkien Chinese emigrant from Fujian province China, who arrived in the new British free port of Penang in 1822. Around 1824 he moved north to settle in Phang Nga and then Ranong, which was then a backward but developing frontier mining region.
He married a local Siamese girl and became a successful mine owner, and in 1854 he was appointed governor of Ranong province and given the princely title of Phraya Na Ranong (Baron of Ranong) by the Siamese King. He proved himself to be an able and efficient governor, building new roads, a courthouse and jail, creating fairer mining laws, and more importantly, paying his taxes to Bangkok on time.
He judiciously arranged marriages between his many offspring from his several wives, both Siamese and Chinese, into the other influential political and business families in the region at the time, such as the Hokkien Tan Clan families in Phuket who controlled much of the region's tin mines, and other wealthy Hokkien business families in Penang. He also had a child married into the powerful, Persian-rooted Bunnang family in Bangkok, who at the time ran the government department for Southern Siam.
Due to these connections, the Na Ranong family prospered in the late 19th century and also grew politically powerful. By the late 19th century, Khaw Soo Cheang's sons were in position as Governors of most of the provinces of Southwestern Siam.
The most remarkable son was his youngest – Khaw Sim Bee, whose efficient governorship of Lang Suan, near Chumporn garnered him a promotion to become the governor of the more important Trang province. In Trang, he did a good job at developing the province, building infrastructure and controlling the previously rampant banditry, as well as bringing the first rubber trees into Siam.
In 1900, Bangkok created Monthon Phuket (or greater Phuket county) this was a new super-province which incorporated all the surrounding southwestern Siamese provinces from Trang to Ranong into one big province under the administration of Phuket. Khaw Sim Bee was appointed the high commissioner of the whole tin-rich region south west of Siam and himself given the lordly title of Praya Rassada.
Although he was a short stumpy man standing just 1.7 meters tall, he was of strong character, entrepreneurial, clever and powerful. Under him the Na Ranong family, in cahoots with the local Tan family bosses on Phuket were able to dominate and monopolize the most lucrative businesses in Phuket at the time, namely: Opium, tin smelting, shipping, tin mining, logging, property and insurance.
Praya Rassada worked hard to improve and beautify Phuket Town, which until then was a squalid, ramshackle frontier mining Town. Phuket town itself was laid out along Thalang road and at a 'T' angle along what was then the river front of Klong Bang Yai.
He oversaw the construction of many of the fine old buildings in the government quarter of Rassada, such as the Sala Klang the provincial seat of government, the governor's house, the new court house and jail. He and other rich local Hokkiens in Phuket used mainly Penang-based architects to develop many of the fancy shop houses and some of the fine mansions in old Phuket Town, in a style similar to that of George Town on Penang island.
He introduced the first hospitals, schools, a cinema, an ice house and banking to the island. This was often done by forcing foreign companies who wanted mining concessions on the island to contribute towards the development of the Phuket Town as a condition of getting any business concession.
Praya Rassada and the Khaw family also started Tongkah Harbor Mining Co Ltd, and brought the first great steam dredgers to the island in 1907. Tongkah Harbor is still listed on the Thai and Malaysian stock exchanges today. Praya Rassada was a keen golfer, and even developed the island's first golf course in what is now Surin Beach Park in 1912.
His rule and business control over the island and the region was, however, quite autocratic, monopolistic and at times corrupt. Indeed, his attempts to keep the encroaching foreign companies out of his family's and associate's sphere of influence in Phuket, almost caused the irritated British to invade and colonize Phuket to remove him in order to help open up and liberalize trade in the region.
In 1913 Praya Rassada was shot with a pistol at close range in a crowd on Trang pier by the local hospital dresser, who believed that he (Praya Rassada) was having an affair with his (the hospital dresser's) younger and apparently most attractive wife. After the attack the seriously wounded Praya Rassada was taken on his private steam ship to the best hospital in Penang, where he and the other Khaw family members also kept their main houses, but he never recovered from the wound and died in May, 1913.
In the 19th century, wealthy men could take several wives as did Praya Rassada. The wealthy members of the Na Ranong or Khaw family have since intermarried and interbred and have now spread all over the region (and indeed the world) over the last 150 years. They have remained strongest in their main bases of Penang, Phuket and Ranong where the huge family grave can be seen beside the road to the Casino pier.
Today, family members such as Kittirat Na Ranong, who is the current Deputy Prime Minister and Finance Minister of Thailand, are evidence of the continued strength and influence of the family in the region, both in Thailand and Malaysia. So it was fitting that the 100th anniversary of Khaw Sim Bee's death was used to both promote this symposium to advance historical knowledge in the region and further business ties between these two historically closely linked islands of Penang and Phuket.
A copy of Colin Mackays book 'A History of Phuket and the Surrounding Region' is available from the Phuket Gazette offices or any Seng Ho bookstore (click here for map).
Keep in contact with The Thaiger by following our
Facebook page
.
'Always Smile Journey' raises fund to provide free English classes for underprivileged people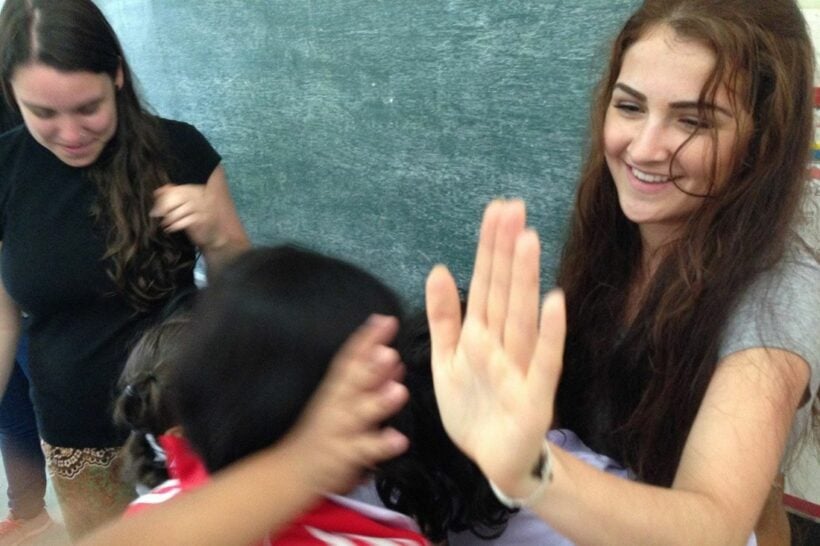 On October 18, the 'Always Smile Journey' group and its partners will host an exhibition with plenty of fun activities at the Yak Yai Market, near Chalong Circle, in Phuket. This event was designed to raise funds to provide free English classes for underprivileged people on the island of Phuket on Saturdays and Sundays. The group does not accept donations but aims to raise money through the sales of the products available at the event.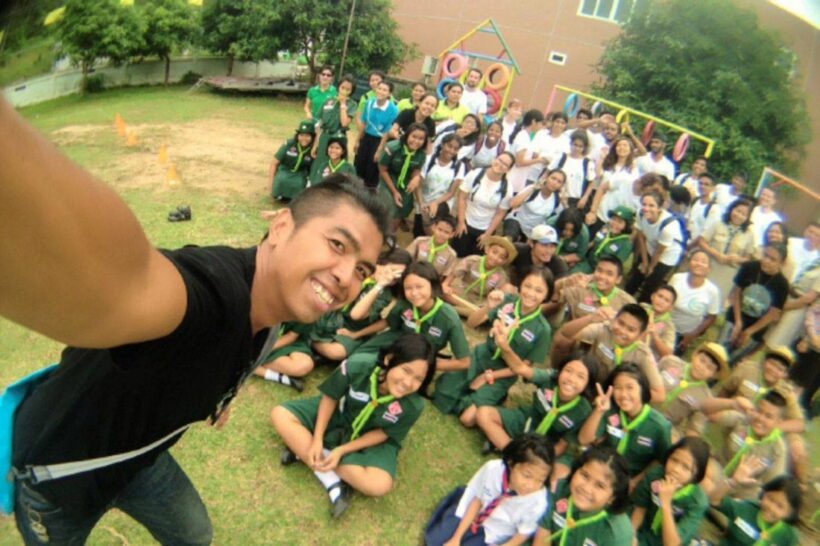 From 2 pm to 8 pm, there will be a number of artists, musicians and performers who will keep the attendees entertained along the way. There will be a short film about His Majesty King Rama 9 as well as fun activities and games for kids and families, which are all free of charge.
The big bike crew is also a part of this event. They will ride a parade from Rawai Beach heading to the market and showcase their gorgeous two-wheel buddies.
One of the highlights of the Always Smile Journey exhibition is the 'Happening' artists group, who will draw and paint a picture of the His Majesty King Rama 9 under the name 'Street Art King Bhumibol' on a 4×10 meter sign live at the event so the guests will experience this large-scale art in action. The Happening will also offer portrait sketching for the participants.
There will also be some western menus available at the event which will be donated to underprivileged children.
This free English class project has over seven years of experience through its cooperation working with individuals and other charity organizations. Throughout the years, the group visited several areas such as Ban Laem Hoy School, Ban Bopud School and Ban Angthong School in Samui, Surat Thani province, Ban Bueng Ao Oun School and Ban Kakoh Rayong, in Surin province, Jalae Village of Lahu (Muser) in Chiang Rai province, as well as community education centers in Siem Reap, Cambodia and in Luang Prabang, in Laos.
This event is a cooperation between several groups, including Happening, Yak Yai Market and Arrow Media, Tattoo artist group, Thonburi Art School Alumni, International School of Tourism, Suratthani Rajabhat University, big bike group from Phuket, artists/performers/musicians from many provinces as well as several businesses across Phuket.
Keep in contact with The Thaiger by following our
Facebook page
.
21% of Thai teenagers are gambling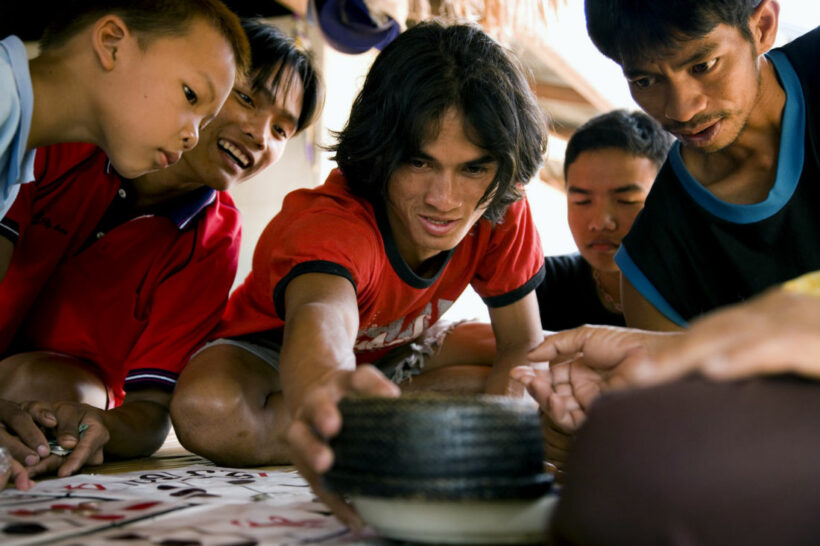 PHOTO: Gambling, local style, Rai Et, north-east Thailand – Pinterest
Early in October the Thai Health Promotion Foundation met to discuss the gambling situation in Thailand in 2019. Also present were the Centre for Gambling Studies, Stop Gambling Foundation and related groups.
The meeting was set up after a report revealed that more than half (57%) of the Thai population, or 30.42 million people, gamble. The director-general of the Centre for Gambling Studies at Chulalongkorn University shared the report, which was based on data from a survey of 44,050 people across 77 provinces.
The figure is an increase of 1.49 million people from 2017. While most Thai gamblers are of working age, 2.4% of the total were aged between 15-18 years. This means that 21% of that age group are gambling.
According to California's Council on Problem Gambling, youth, like everyone else, gamble for many reasons, including entertainment; socialisation; competition; loneliness, and boredom; to get rich quick; to impress others; be the centre of attention; make new friends, and because winning provides an instant, temporary boost of confidence.
"The California Council on Problem Gambling lists depression as one reason youth turn to gambling, noting that depression can just as easily be an effect as a cause. This is especially important to note in a country like Thailand."
In an article in The ASEAN Post, it was noted that in December 2017, Thailand's Department of Mental Health (DMH) reported that an estimated one million teenagers are believed to suffer from depression, many of whom go untreated, with two million more are at risk, making upward of three million among a population of eight million teens then.
The DMH said that stress and anxiety may affect a student's ability to concentrate and perform well at school, and they may show several warning signs, such as lack of attention, loss of interest in daily activities, lethargy, sadness, and sleeping issues.
"It is clear from studies that depression and gambling go hand-in-hand: the unfortunate case in Thailand is that it is affecting children too."
SOURCE: The ASEAN Post
Keep in contact with The Thaiger by following our
Facebook page
.
Professor: Military government too interested in tourism – not people's welfare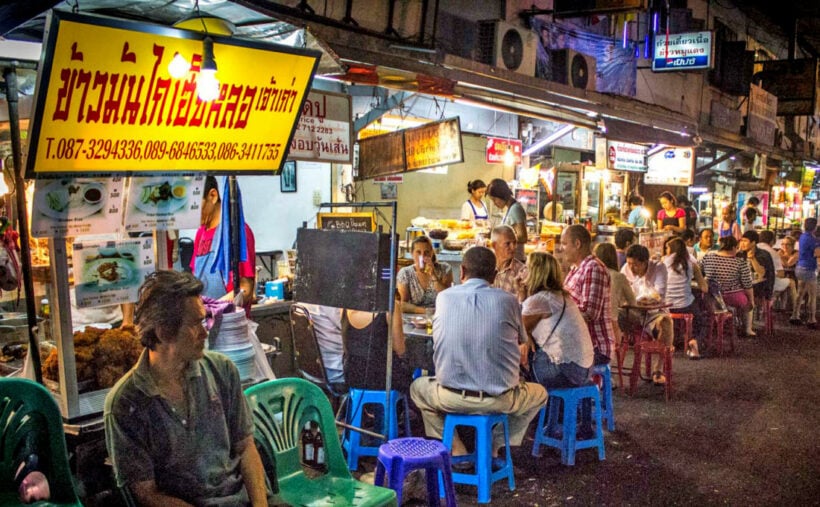 A professor of Rangsit University has criticised the previous military government for focusing too much on tourism and not enough on the welfare of the Thai people. The professor was speaking at Chulalongkorn University at a seminar discussing street stalls and urban development.
She questioned the National Council for Peace and Order's policy of clearing street vendors in all but a few areas such as Yaowarat and Khao San Road that mainly cater to tourists.
She claimed that the NCPO – in power since the coup of 2014 until this year's election – was more interested in economic development through tourism than in the welfare of the public.
Having affordable street food options was not just about tourism, she said, it was vital for poor workers who have migrated from the countryside, adding that it was part of an informal rather than a formal economy.
"For years people had earned their living from selling goods and services, including food, on the streets."
This in turn provided an affordable option to eat for workers who came to Bangkok on for large investment projects. The issue, she said, was not just about tourism but the wider economy that might benefit.
The professor noted that CNN had once called Bangkok the best place in the world for street food but this had changed with the sanitized food trucks that have appeared since stalls and vendors were banned from most areas.
The Thaiger notes that banning street vendors has divided the capital. Many are happy that the sidewalks are easier to navigate, but others – including tourists – have said that the lifeblood and character of the city has suffered.
SOURCE: Naew Na | ThaiVisa Forum
Keep in contact with The Thaiger by following our
Facebook page
.