Thai Life
Phuket Health: Get the skinny on fats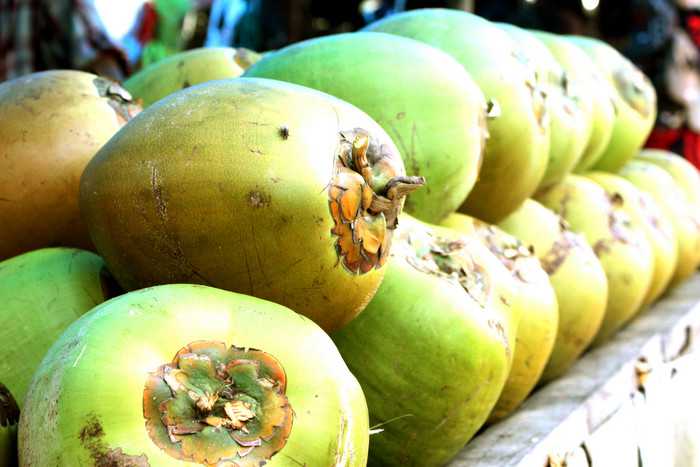 PHUKET: Recently, the Public Health Ministry published a report warning of the dangers of heart disease, claiming that six Thais succumb to it every hour. Similarly, a World Health Organization (WHO) report proclaimed heart disease as the leading cause of premature death in Thailand.
A diet of high-fat foods has often been named as the culprit for the spike in and severity of such diseases.
However, fats and oils are essential to health. They are important building blocks for your body's cells, are a source of energy and they provide a variety of hormones.
Meanwhile, respected medical journals have commented that low-fat diets are actually associated with increased rates of depression, psychological problems, fatigue, violence and suicide.
So why all the bad fat publicity? Before 1920, Coronary Heart Disease (CHD) was rare, but by the mid-fifties it was the leading cause of death in Western countries, and now the world.
What changed? In 1953, American doctor Ancel Keys believed that high-fat food was the culprit. He set out to prove this by comparing death rates from CHD and the amount of fats eaten in certain countries to suggest a positive correlation.
However, it seems Dr Keys was very selective as to which countries he chose. Out of the 22 countries with available data, he chose six that supported his hypothesis.
Dr Uffe Ravnskov, in his book The Cholesterol Myths, exposed the fallacy that saturated fats and cholesterol cause heart disease, and showed Dr Keys' graph of six countries side by side with one of all 22 countries, which revealed no correlation at all.
However, Dr Keys proved to be very persuasive at the time, which gave birth to the diet/heart hypothesis. How, with such a dramatic flaw, could this hypothesis, recommending a reduction in saturated fats and cholesterol, have gathered strength, one may ask? Opponents of the diet/heart hypothesis point to beneficiaries.
The main beneficiaries of the research were vegetable oil and food-processing industries, who, consequently, began funding further research designed to support the diet/heart hypothesis.
One of the most respected investigations into heart disease was carried out by the Harvard University Medical School and, after 22 years, researchers concluded that, "There is, in short, no suggestion of any relation between diet and the subsequent development of CHD in the study group."
Currently, most Western governments and dieticians recommend reducing saturated fats. However, saturated fats constitute at least 50 per cent of all cell membranes, enhance the immune system and protect from harmful micro-organisms that try to enter the digestive track.
Excess consumption of polyunsaturated oils (highly recommended by the government), however, has been shown to cause many problems like heart disease, cancer, immune system dysfunction, liver damage and weight gain.
So, why does the government persist in recommending them?
The short answer is that the government listens to its advisers, who look to the research. These findings are sometimes flawed, as they can be influenced by whichever industry funds the study. Knowing where the money comes from is always a good indication of how reliable the information is.
When viewing all the research, the current recommendations for fat consumption reads like a comedy of errors, or, considering that we have not made a dent in the statistics for preventable diseases, a horror movie.
Craig Burton is a nutritional expert with more than 15 years of experience at the forefront of the health and well-being field. He offers a high-level of expertise in functional training and nutrition, focusing on detoxification, food intolerance and nutrient deficiency. For more information about Craig and his services, visit thevitruvianmethod.com
— Craig Burton