Phuket gardening: pure, natural ingredients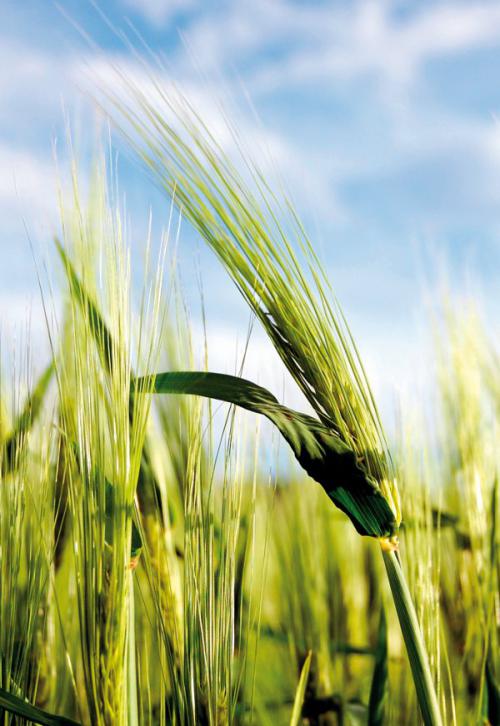 PHUKET: Though it is a 19th century Bavarian concept, there are plenty of beer gardens or biergarten around Phuket. Some really are gardens in delightful sylvan settings under mature tamarind or flame trees. Think Nikita's in Rawai, or the row of hostelries along the hilly road from Nai Harn to Rawai. But I am more interested in a different kind of beer/ botanical nexus – namely the permanent link between the amber fluid and the vegetative world.
As commercial brewers love to tell us, beer, and its cousin lager, are made entirely from natural ingredients. The basic one is of course water. Obvious enough, but in less hygienic times, beer was often safer to drink than water, because the process of fermentation had already destroyed harmful organisms. There's a ready-made excuse for you!
But before water comes into the equation, the basic ingredient, usually a cereal, either barley or wheat, is malted – that is to say the grain is germinated by soaking it in water, a process which modifies the grains starches into sugars. This process takes about six weeks; the grains are then placed in a kettle or copper and are mixed with hot water, creating a steamy mash, a mushy, oatmeal-like concoction. The sugary liquid, called wort, is then drained off and hops are added both to impart that special bitter taste and to act as a preservative.
Yeast, which digests sugar, is then added to the mix, which is left to ferment. Over a period of weeks, the yeast converts the sugar into ethanol (a form of alcohol) and during the process gives off carbon dioxide which adds natural bubbles to the final product. When the yeast ferments at higher temperatures and stays at the surface, it produces a beer; when it ferments more slowly and at lower temperatures, it usually ends up as lager. Most bottled beers in your local Phuket bar – Leo, Chang, Singha and Tiger as well as imported Carlsberg and Heineken – are in fact bottom-fermented lagers.
In the Middle Ages, and before the use of hops as a preservative was introduced, local brews, which probably lacked bite and were prone to go off, were known as ale. Plants were added to give the drink a bit more character: first burdock, dandelion, marigold, heather or even ivy, and then and definitively, hops.
In fact, it became common practice to plant fields of barley conveniently next to hop gardens. Hops are interesting. Their sticky green female flowers have no other commercial use except for flavoring beer. The bitterness of these cone-like flowers not only counteracts the sweetness of the malt, but, depending on the variety, also adds subtle fragrances of citrus, grass, spice, pine or flowers.
Botanically speaking, hops are climbing herbaceous perennials. In my native Worcestershire, where hops grew in yards or gardens, they clung on to strings hanging from sturdy wooden frames. Oddly one of their closest relatives is the cannabis plant, but there is no evidence that hops, per se, have any hallucinogenic properties. It's the ethyl alcohol that gives you the fix.
Hops are dried before use, which means they can be used world-wide, even in countries such as Thailand which is unsuitable for hop cultivation. In fact, Germany, which produces hops high in aromatics and low in bitterness, is by far the largest grower, though countries such as the USA (cascade) and the UK (fuggles) tend to use their own pet cultivars.
You may think that is the end of the story of pure natural ingredients. Barley, malt, hops, yeast, yes they are all natural products. But the resurgence in interest in small boutique breweries and cask-conditioned ale has meant a return to oak casks, which can add still further as with wine, sherry or whisky, to the complexity of your tipple. Savor, don't glug…
— Patrick Campbell
Want more from the Thaiger family?
📱 Download our app on Android or iOS for instant updates on your mobile
📧 Subscribe to our daily email newsletter
👍 Like/Follow us on Facebook
🔔 Subscribe to or Join our YouTube channel for daily video updates
Cannabis drinks now available in Thailand convenience stores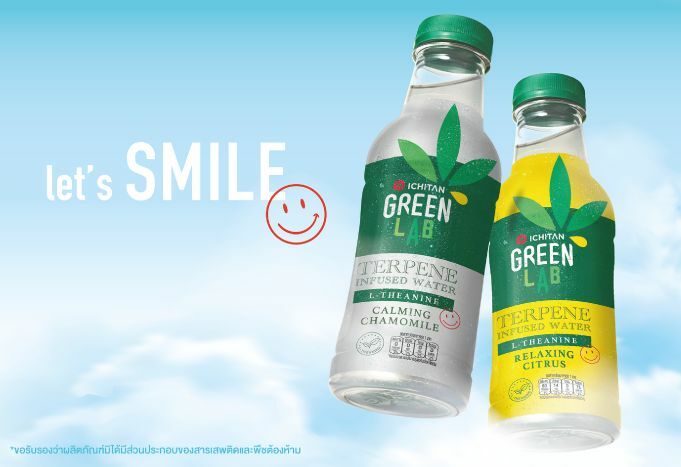 From darkened back alleys to brightly lit 7-11 aisles, people in Thailand can now get their once-illegal cannabis fix in flavoured drinks at convenience stores and vending machines. The nation's biggest bottled tea producer Ichitan Group has launched 2 new drinks with terpenes, the compounds that give that ganja smell.
The cannabis drinks Ichitan launched are not aimed at the party crowd like other combinations of drinks and controlled substances – they are less Four Loko at the club and more sipping while curled up with a good book. One is a terpene scented sugar-free camomile green tea and the other is a lemon and terpene infused sweet green tea. Cannabidiol or other psychoactive elements have been left out of the teas.
These cannabis drinks are selling for 30 baht across Thailand in 7-11 stores, malls, conveniences stores, and more than 13,000 vending machines. Ichitan is hoping to sell 500 million baht worth of the teas this year as the first company to nationally mass market cannabis products. Their CEO said the "urban new generation" is their target demographic and that being first to market is an important strategy.
Thailand first legalised registering medicinal marijuana in 2019, but in January restrictions were loosened to open the gates to various products and usage. Restaurants and cafes sprung up cooking hemp dishes, and bars created hemp-infused cocktails. People can now get a permit to grow hemp and manufacture and sell cannabis products. Thai law still treats hemp and cannabis differently as hemp is almost completely free of THC and is traditionally used for making clothes, rope, paper and similar products from its strong fibres.
Ichitan admits that the cannabis used in their drinks aren't fully legalised yet, though they expect the entire supply chain and process to be approved soon as the cannabis legalisation trend grows around the world. Farming is still only allowed with strict government observation, and the narcotic use of ganja is only allowed for cultivation, research and medical use.
Recreational use is not permitted in Thailand yet, though 16 states in the US allow it, and Mexico has legislation pending. Medicinal marijuana is legal in 50 countries already.
Covid-19 has delayed a surge of cannabis progress in Thailand, with businesses on lockdown and a Bangkok cannabis convention postponed from April 19-20 (4/20 – cannabis enthusiast's magic number) to July 19-20, as well as a seminar on cannabis extracts cancelled yesterday.
But in Thailand, the government sees huge potential, with MFC Asset Management planning Thailand's first hemp-related mutual fund with expectations of over 17% annual growth over the next 5 years. Farmers could grow hemp and cannabis with large profits, and the Thai government is even eying a tourism boost for medical tourism and just plain curious travellers.
SOURCE: Nikkei Asia
Want more from the Thaiger family?
📱 Download our app on Android or iOS for instant updates on your mobile
📧 Subscribe to our daily email newsletter
👍 Like/Follow us on Facebook
🔔 Subscribe to or Join our YouTube channel for daily video updates
Cannabis may ease lung inflammation from Covid-19, study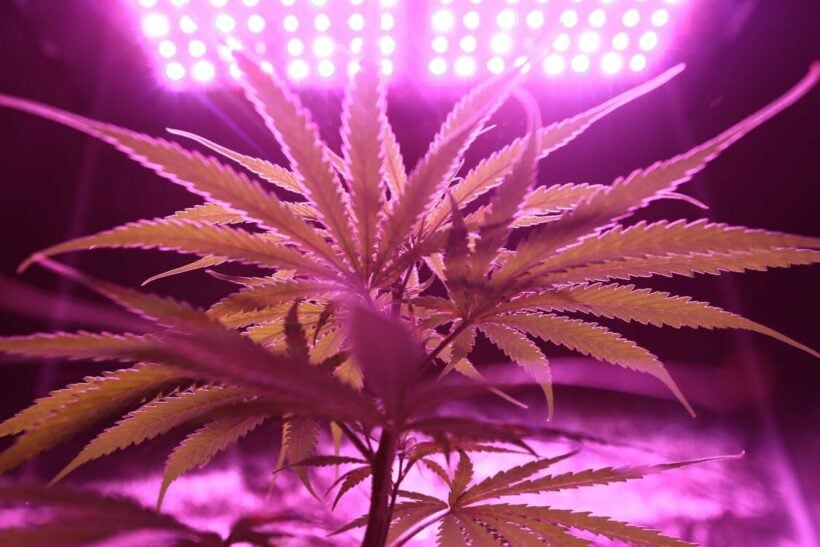 Cannabis may help ease and reduce lung inflammation for Covid-19 patients, according to a recent study. Researchers in the study claim the non-psychoactive component of cannabis, cannabinol, or CBD, has anti-inflammatory properties.
More research should be done on how CBD and treating severe lung inflammation from the coronavirus, according to researchers from University of Nebraska and the Texas Biomedical Research Institute indicates. Their recent peer-reviewed article in the latest issue of Brain, Behaviour, and Immunity investigates cannabis' anti-inflammatory qualities.
Covid-19 can cause inflammation that leads to pneumonia which can clog lungs and cause breathing difficulties, an often deadly symptom of the coronavirus. This is why researchers are emphasising anti-inflammatory treatments for infected patients.
"There are drug treatments like Tocilizumab that clears patients' lungs with a 90% success rate, but the side effects are harsh, including the risk of coronary artery disease and pancreas inflammations. Cannabis may be a key solution since it doesn't carry such severe negative side effects."
The CBD treatment made from cannabis does not carry the same effects of THC or smoking marijuana would, though THC has also been shown to be anti-inflammatory but is with more side effects. Cannabis already carries FDA approval, even being used for children with intractable epilepsy.
Aside from anti-inflammatory use, CBD also reduces several factors that contribute to severe Covid-19 cases and also increases proteins that prevent the virus from replicating by activating immune cells. Previous studies with asthmatic animals showed CBD reduced airway inflammation as well as pulmonary fibrosis, which can be an after-effect of Covid-19 damaging and scarring lung tissue causing breathing problems.
The cannabis study on lung inflammation shows that doses up to 1500 milligram a day were safe for up to 2 weeks. The researchers also noted that as an added bonus CBD reduces anxiety, something very useful for the stress of life during a pandemic. Helpfully, cannabis was recently legalised in Thailand and the government has been drafting regulations on importing it.
While the article doesn't directly link cannabis as a treatment for Covid-19, the evidence on CBD's effect on lung inflammation, a dangerous symptom of coronavirus, makes further research worthwhile. The researchers urge further research to experiment if cannabis can be directly incorporated into Covid-19 treatment to help with inflammation and anxiety too.
SOURCE: Forbes
Want more from the Thaiger family?
📱 Download our app on Android or iOS for instant updates on your mobile
📧 Subscribe to our daily email newsletter
👍 Like/Follow us on Facebook
🔔 Subscribe to or Join our YouTube channel for daily video updates
Thailand drafting new regulations for cannabis and hemp seeds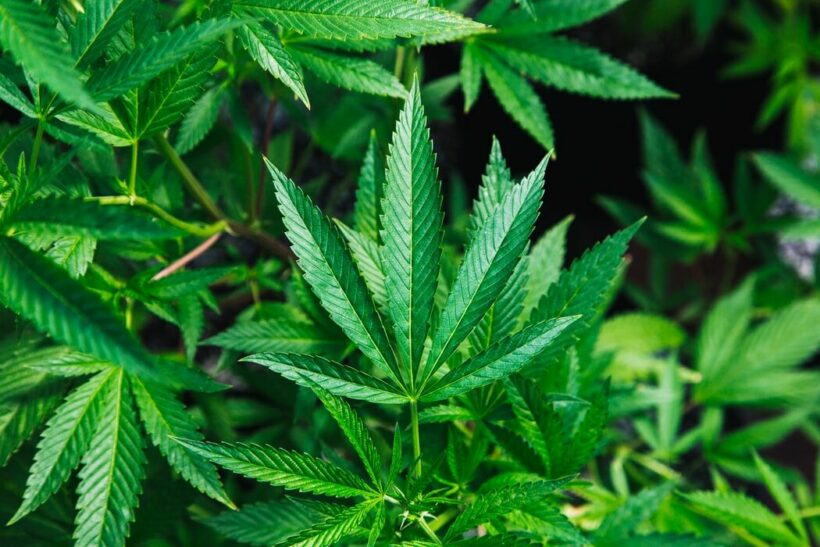 A new regulations for cannabis and hemp seeds imports is in the works by Thailand's Agriculture Department. With certain parts of the cannabis plant now off the narcotics list, many are tapping into the market for CBD, or cannabidiol, the non-psychoactive component in hemp and cannabis.
With the rising demand for hemp and cannabis, the department is revising regulations to make the rules more clear, according to department's director general, Pichet Wiriyapapha. Those importing cannabis and hemp seeds will also need to get permission from the department. He says they plan to announce the new plan on cannabis and hemp seed regulations in May.
"Now we have only four strains of hemp developed for higher fibre yield, but not for the strain for higher CBD that is currently required for cosmetics and healthcare products. That is why we do need to actively develop such a strain to respond to the high demand in the market."
CBD is known for its relaxing effects. Although there is still little research to back the claims, many say CBD can lesson anxiety and depression as well as provide relief for muscle pain and arthritis. In Thailand, CBD is growing in popularity, but parts of the cannabis plant high in the psychoactive component tetrahydrocannabinol, or THC, are still classified as a Category 5 narcotic.
SOURCE: Bangkok Post
Want more from the Thaiger family?
📱 Download our app on Android or iOS for instant updates on your mobile
📧 Subscribe to our daily email newsletter
👍 Like/Follow us on Facebook
🔔 Subscribe to or Join our YouTube channel for daily video updates