Phuket gardening: pure, natural ingredients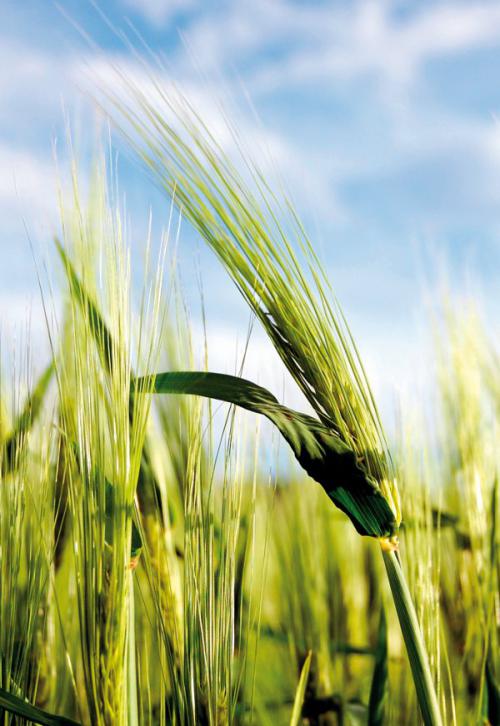 PHUKET: Though it is a 19th century Bavarian concept, there are plenty of beer gardens or biergarten around Phuket. Some really are gardens in delightful sylvan settings under mature tamarind or flame trees. Think Nikita's in Rawai, or the row of hostelries along the hilly road from Nai Harn to Rawai. But I am more interested in a different kind of beer/ botanical nexus – namely the permanent link between the amber fluid and the vegetative world.
As commercial brewers love to tell us, beer, and its cousin lager, are made entirely from natural ingredients. The basic one is of course water. Obvious enough, but in less hygienic times, beer was often safer to drink than water, because the process of fermentation had already destroyed harmful organisms. There's a ready-made excuse for you!
But before water comes into the equation, the basic ingredient, usually a cereal, either barley or wheat, is malted – that is to say the grain is germinated by soaking it in water, a process which modifies the grains starches into sugars. This process takes about six weeks; the grains are then placed in a kettle or copper and are mixed with hot water, creating a steamy mash, a mushy, oatmeal-like concoction. The sugary liquid, called wort, is then drained off and hops are added both to impart that special bitter taste and to act as a preservative.
Yeast, which digests sugar, is then added to the mix, which is left to ferment. Over a period of weeks, the yeast converts the sugar into ethanol (a form of alcohol) and during the process gives off carbon dioxide which adds natural bubbles to the final product. When the yeast ferments at higher temperatures and stays at the surface, it produces a beer; when it ferments more slowly and at lower temperatures, it usually ends up as lager. Most bottled beers in your local Phuket bar – Leo, Chang, Singha and Tiger as well as imported Carlsberg and Heineken – are in fact bottom-fermented lagers.
In the Middle Ages, and before the use of hops as a preservative was introduced, local brews, which probably lacked bite and were prone to go off, were known as ale. Plants were added to give the drink a bit more character: first burdock, dandelion, marigold, heather or even ivy, and then and definitively, hops.
In fact, it became common practice to plant fields of barley conveniently next to hop gardens. Hops are interesting. Their sticky green female flowers have no other commercial use except for flavoring beer. The bitterness of these cone-like flowers not only counteracts the sweetness of the malt, but, depending on the variety, also adds subtle fragrances of citrus, grass, spice, pine or flowers.
Botanically speaking, hops are climbing herbaceous perennials. In my native Worcestershire, where hops grew in yards or gardens, they clung on to strings hanging from sturdy wooden frames. Oddly one of their closest relatives is the cannabis plant, but there is no evidence that hops, per se, have any hallucinogenic properties. It's the ethyl alcohol that gives you the fix.
Hops are dried before use, which means they can be used world-wide, even in countries such as Thailand which is unsuitable for hop cultivation. In fact, Germany, which produces hops high in aromatics and low in bitterness, is by far the largest grower, though countries such as the USA (cascade) and the UK (fuggles) tend to use their own pet cultivars.
You may think that is the end of the story of pure natural ingredients. Barley, malt, hops, yeast, yes they are all natural products. But the resurgence in interest in small boutique breweries and cask-conditioned ale has meant a return to oak casks, which can add still further as with wine, sherry or whisky, to the complexity of your tipple. Savor, don't glug…
— Patrick Campbell
Keep in contact with The Thaiger by following our
Facebook page
.
Out of 37 countries, Thailand has the worst pension system, says Bloomberg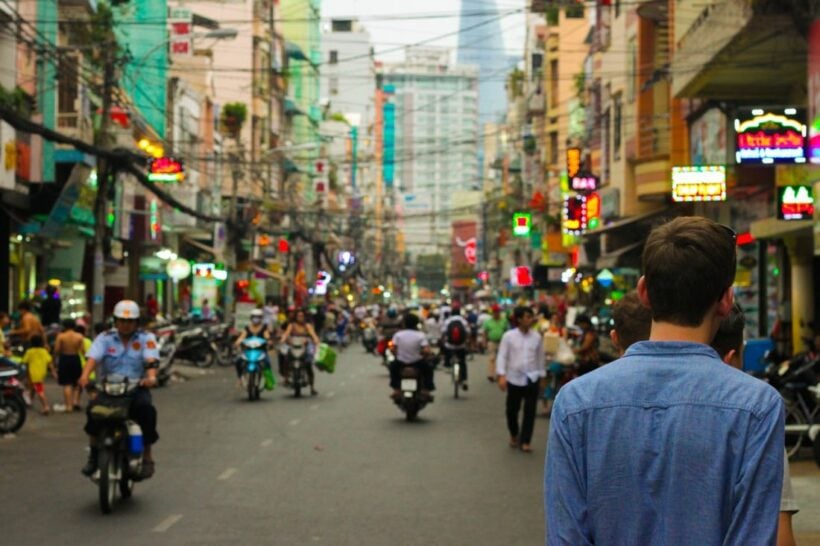 Thai Residents reports that on Sunday, Bloomberg published an article on the world's best pension systems, using information gathered from the 2019 Melbourne Mercer Global Pensions Index.
The survey looked at the pension systems of 37 countries with metrics including employee rights, savings, the number of homeowners, growth of assets, and growth of the economy. The purpose of the analysis was to determine what was needed to improve state pension systems and to gauge the level of confidence citizens had in their state pension system.
The Netherlands and Denmark were found to have the world's best state pensions, with Australia, Finland, Sweden, Norway, Singapore, New Zealand, Canada, and Chile next. Out of all 37 countries, Thailand finished last, with what the report described as an extremely ineffective and ambiguous system.
"Thailand was in the bottom slot and should introduce a minimum level of mandatory retirement savings and increase support for the poorest."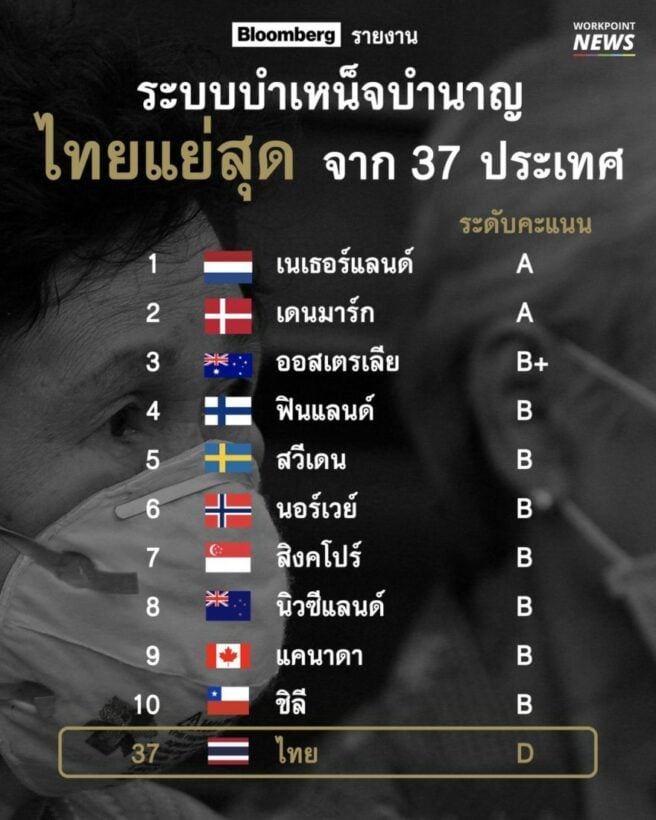 Photo: WorkpointNews
Thai Residents states that only those employed within the government system in Thailand are eligible for a pension based on salary. For most Thai citizens, pension amounts vary from 600 baht to 1,000 baht a month, depending on the recipient's age.
A report carried out by The Securities and Exchange Commission (SEC) advises Thai citizens to have at least 4 million baht saved by the time they retire, but Thai Residents reports that 60% of Thai retirees have less than 1 million baht in savings, with one in three citizens who have reached retirement age are forced to continue working in order to survive.
SOURCE: thairesidents.com
Keep in contact with The Thaiger by following our
Facebook page
.
Tax on salt content being considered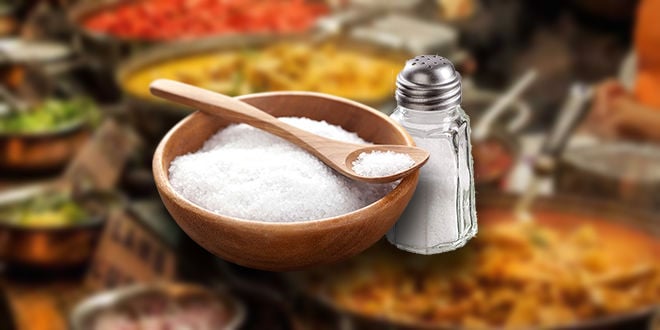 The Excise Department is considering imposing a tax on the salt content of food to encourage food producers to reduce the sodium content of snacks, instant noodles and seasoning cubes.
The director of the Office of Tax Planning said that the department is discussing a limit on the amount of sodium food can contain, in line with the standard set by the World Health Organization (WHO), which is 2,000 milligrams of salt per day.
In reality, Thai people consume an average of 1,000 milligrams per meal, making their daily intake well above WHO guidelines, according to the director.
He said any tax imposed would be at a level which would encourage food producers to reduce the sodium in their processed food without being punitive, adding that the proposal isn't intended to generate more tax revenue, but to help protect the health of consumers. Excessive sodium in the diet can lead to high blood pressure and kidney disease.
Fish sauce, soy sauce and salt would not be taxed.
SOURCE: thaipbsworld.com
Keep in contact with The Thaiger by following our
Facebook page
.
Water shortage warnings in 22 provinces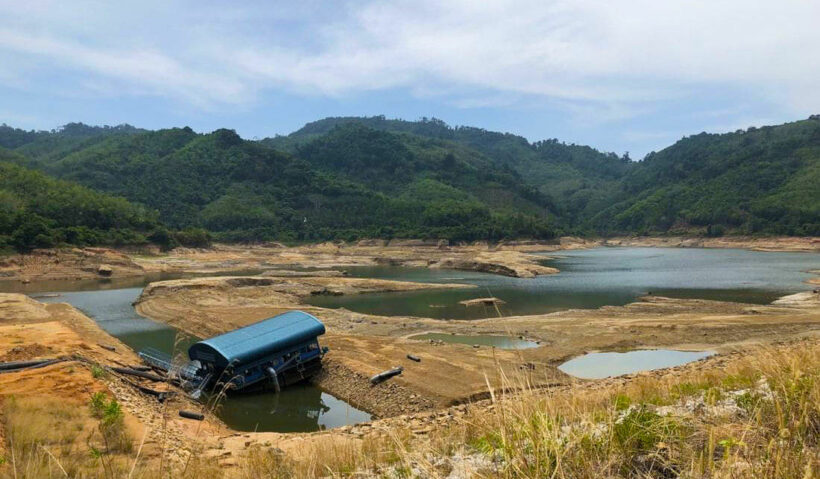 People living in 22 Thai provinces are being warned to prepare for shortages of drinking water during the upcoming dry season, due to start on November 1st.
The warning was issued by the National Water Resources Office, citing low levels in reservoirs, which are the main sources for tap water production waterworks in 22 provinces.
Areas at risk identified by the office are in northern, north-eastern, eastern and southern provinces.
Measures have been adopted by agencies charged with dealing with water shortages. including dredging water channels to allow greater volumes of water to flow into reservoirs, drilling underground wells, enlarging storage ponds and the purchase of water to supply to those in urgent need.
The Royal Irrigation Department has announced that people should use water sparingly.
There are currently about 6 billion cubic metres of usable water in reservoirs in the affected provinces, with 5 billion cubic metres reserved for consumption and ecological preservation, leaving only 1 billion cubic metres for use in agriculture.
This means farmers in the Chao Phraya river basin may not be able to grow a second crop of rice this year.
SOURCE: thaipbsworld.com
Keep in contact with The Thaiger by following our
Facebook page
.