Phuket Gardening: Floaters and Stalkers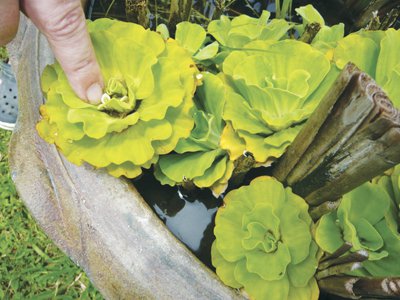 PHUKET: As readers of last week's column will have noted, there are, in essence, two kinds of aquatic plants: first, those that produce erect stems and flowers that keep only their roots in the watery element; and second, those with leaves and flowers that float, either with their foundations embedded in mud at the bottom, or, as in the case of the water lettuce, simply dangle their rootlets beneath buoyant leaves.
The water lettuce (pistia stratiotes) is very common in Thailand – some would say too common – but it produces rosettes of emerald green leaves, and it will usefully cover any fresh-water surface in a matter of weeks.
Sometimes known as the hell-flower, its leaves are deeply ribbed and scalloped, thus providing a textural contrast when mixed with free-standing plants. In common with the water lily, it not only provides excellent cover for small fish, but out-competes algae in obtaining soluble nutrients, thus helping to prevent the discoloration of the water in your pot.
The water chestnut (trapa bicornis) operates in a similar way – a low floater whose leaflets grow on the surface and form attractive diamond-shaped patterns. But unlike the water lettuce, these leaflets are attached to a submerged, brown, edible fruit. It is, moreover, less invasive than the shell-flower and does not grow quickly enough to overpower other species. Along with the much more substantial, fleshy leaved water hyacinth, which has the advantage of producing prominent clusters of hyacinth-like, mauve flowers, these "floaters" are all candidates for shallow, wide-rimmed pots. And as with nymphea, they look best if the container is positioned well below eye level.
If these low-lying fellows are hardly the aristocrats of your budding container gardens, then the reed-like typha angustifolia certainly is.
Formerly known the world over as the bulrush of Moses and then as the reedmace, this distinctive plant carries itself with an upright swagger. Like all these aquatic plants, its roots can be completely immersed in water, but because it is so substantial, it is more likely to suit a large, deep pot.
Typha grows on strong erect stems up to six feet in height, and has stiff narrow leaves at the base of the stalks. But its really unusual feature lies in its rich brown cylindrical spikes of densely packed florets up to twelve inches in length, which look like symmetrical sausages and feel velvety to the touch.
There is nothing in the plant world quite like typha. Surprisingly, since it grows all over the Northern Hemisphere, it will tolerate tropical sun.
A splendid column of these thriving in a friend's roof garden is evidence of that. These spikes can, furthermore, be dried and used in floral arrangements where they will last for years.
Finally another aquatic plant that stands tall. The cyperus, a native of Madagascar, is nonetheless widely available here in Phuket, and is often seen gracing slender containers outside spas and resorts. A dainty but vigorous foliage plant, it possesses green ramrod straight stalks three or four feet in height, at the tops of which are grass-like leaves which radiate out like the spokes of a wheel.
The variety usually found in plant nurseries is alternifolius, but there is a finer form which has feathery, slightly pendulous leaves. Known as Egyptian papyrus, and possibly the real ingredient in the biblical story, it is, in my experience, less hardy than its cousin. Both, however are perfect accompaniments to an elegant, ceramic pot.
As for conventional garden shrubs to go with giant ceramic pots, that is yet another story.
Tip of the week – Fan palm
A reader of Phuket Gazette whose fan palm is "sick", asks if the pruned outer fronds will re-grow.
She does not say what variety of livistonia is involved, but the answer is probably no.
However, provided the spear leaf is healthy, new fronds should spread out from this growth point, and ultimately give the plant a better shape. Fan palms are temperamental. The fronds sometimes dry out, die back at the outer margins, and take on an ugly brown appearance.
This can be the result of too little or too much water, even over-zealous applications of fertilizer. Fan palms can also suffer from fungal disease (fusarium) which blocks the water-carrying tissue.
These problems are much more likely to happen with potted specimens. At the summit of Rang Hill, plantings of magnificent, broad-leaved fan palms are flourishing in filtered sunlight. Some of the fronds are nearly two meters across. No sign of disease.
If you have a question or a garden that you would like featured, you can email the author here.
Keep checking our online Phuket Lifestyle pages or join our Facebook fan page for regular gardening features and tips.
— Patrick Campbell
Keep in contact with The Thaiger by following our
Facebook page
.
Guaranteed rental returns – Are they real?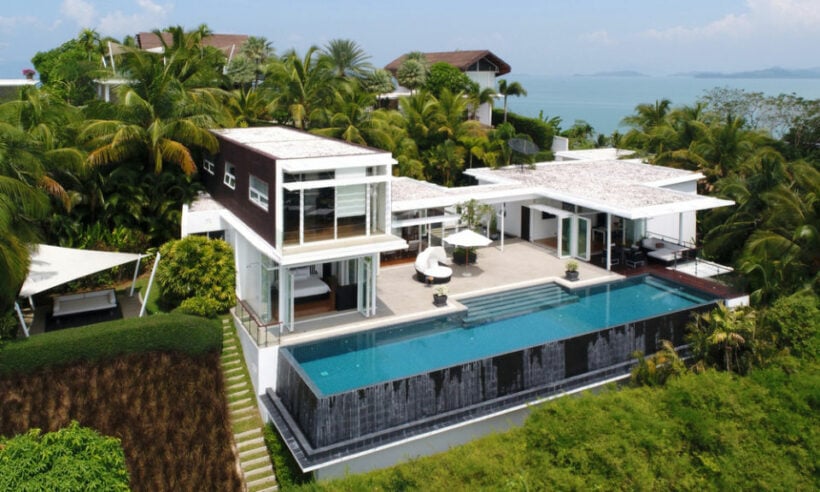 If you're looking to invest in overseas property, search the market and it's not unusual to find condos for sale with guaranteed rental returns of 40%, and some even higher. Yes, it DOES seems too good to be true, but the offers are out there and the packages often come with free legal fees and other such benefits. Clearly, before diving in, you need to seek some expert and professional advice.
So, what is the debate about? And what questions should you ask prior to investing?
Guaranteed rental returns are obviously enticing for investors and purchasers alike, with standard net returns usually being advertised below the 10% mark.
In the opinion of many, this is not a cheap marketing trick. Yes, it does have 'marketing power' and it might just be the additional financial package that helps developers and agents clinch the deal. But for the investors, they genuinely are guaranteed a minimum return on their investment. Surely that's positive. It eases the concerns of investors and keeps the market buoyant. And why wouldn't buyers prefer to go with the property that guarantees this return, over the property that does not?
Other experts are not so sure. While acknowledging that a rental guarantee clearly offers agents and developers an advantage in marketing and selling, there are voices within the industry that urge caution. There's a suspicion that developments that come with a guarantee may be overpriced and that the developers may have factored the cost of the guarantee into the actual price of the property that is being offered.
Those that hold this negative opinion about guarantees suggest that a better strategy for any investor might be to really understand the market in which the property is being offered, aim to get the lowest price possible, do the deal and then organise the letting independently.
Other cautious voices wonder if investors aren't being tantalised with a vision of unrealistic long-term returns. The question that is asked is what happens when the guaranteed period ends? It's not unknown for the guaranteed period to expire, and for the investor to suddenly realise that the true rental value of the property is much lower than they believed. Rental incomes suddenly drop, and they suddenly realise that they have overpaid into the wrong investment.
But still, many deny that developers overprice properties when offering guarantees. And no matter what, it's clear that a rental guarantee is important for certain investors who need the security that it offers. And genuinely, it appears that there are some good guarantees out there on the market. So what to do?
The trick is to apply common sense and due diligence to the situation and examine the legal, commercial and financial strength of the guarantee and the market in which it is being offered. Here are some questions worth considering:
Legally, how is the guarantee structured?
Is it underwritten with a contract in which legal recourse is an option, should you not receive the income that is guaranteed? This is clearly important.
Commercially, is the guaranteed rental figure in-line with the rental market in which the property is situated? Basically, are the developers offering you more rental income than is actually achievable in the current market? If they are offering you more, then once the guaranteed period expires, you'll probably see your returns on investment drop.
Financially, how does the guarantee work?
Is the guaranteed return dependent upon the commercial success of the project?
Some guarantees are based on projected annual revenues and are subject to these revenues being achieved. In other words, if the expected revenues aren't achieved, the full guaranteed amounts might not be paid to the purchaser.
In addition to this, some guarantees may also come with the proviso that the amount being 'guaranteed' is 'subject to the competency of' the management of the complex. This may seem vague, but it's possible that if the expected revenues aren't achieved, then the blame for this failure is going to be put solely on the management company.
The vagueness of such a 'competency' proviso might also be used to cover all manner of issues. For example, is it possible that forecasted rental revenues might fail to materialise, not because of the bad management of a complex, but because the original forecasts were set too high? It might be easy to blame all manner of poor results on the incompetence of how an apartment complex is managed and to do this with no liability.
With this in mind, once again, it's very important to look at the rental market in which the property is located, and then ask: are the projected annual revenues realistic in the current market? And of course, you will have to do some research on the developers.
Do the developers have a track record of successfully managing properties, renting them out and ensuring that incomes are generated?
If the answer to this is 'no', how then will they be able to generate the income that they are guaranteeing? This may be a sign that the property price has been 'artificially' increased to cover any foreseen shortfall in future income.
All-in-all, there's a lot to consider. Guaranteed rental returns do offer investors a level of security, and it is natural for people to feel compelled to buy into them, and yes, there are some good offers on the market. But it's worth remembering that in the right location, you'll always be able to rent out a property.
As we always recommend at The Thaiger, do your homework!
To find thousands of available rental properties in Thailand, click HERE.
Keep in contact with The Thaiger by following our
Facebook page
.
30 dolphins greet visitors to Similan Islands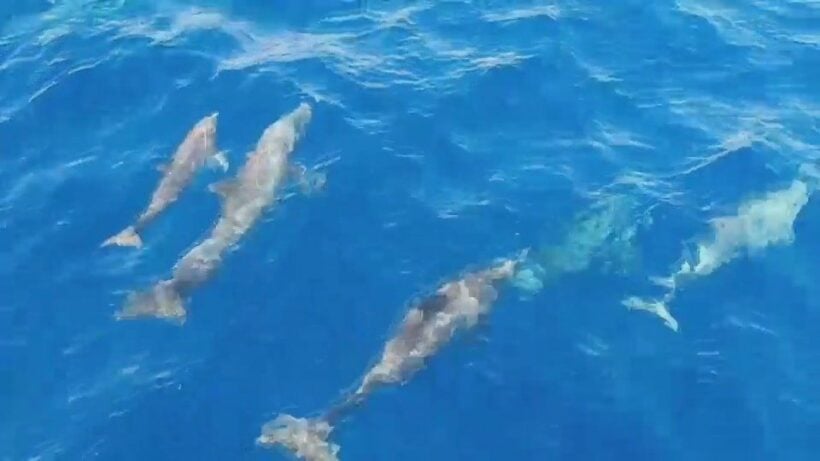 Tourists were treated to the sight of a school of dolphins in the Similan Islands off the Phang Nga coast on Sunday.
Tour organisers said that around 30 dolphins swam close to the boat six or seven miles offshore, creating excitement for passengers. It was the first time dolphins had been seen in the vicinity since October 15.
The Similan Islands National Park director said they were bottlenose dolphins and were among several species now returning to the area following a five-year closure of the park for environmental rehabilitation. Food is again plentiful there for them, he said.
Tourists are forbidden to feed wildlife lest the free handouts alter the animals' natural behaviour, and the park's waters are also very sensitive to contamination from human disease and marine debris, according to the director.
SOURCE: nationthailand.com
Keep in contact with The Thaiger by following our
Facebook page
.
500 people own 36% of equity in Thai companies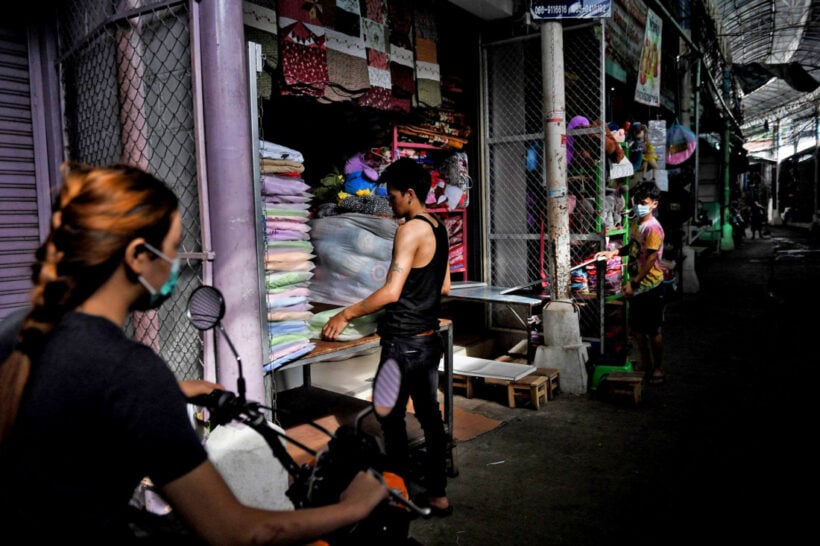 Roughly 36% of Thailand's corporate equity is held by just 500 people, highlighting wealth inequality in the Kingdom, according to a study released by the Bank of Thailand's research institute.
Each of these 500 amass some 3.1 billion baht (102 million USD) per year in company profits, according to the report from the Puey Ungphakorn Institute for Economic Research. In contrast, average yearly household income in Thailand is around 10,000 USD.
A report out this week from the Economic and Business Research Centre for Reform at Thailand's Rangsit University also pointed to divisive and polarised politics being another root cause of the economic divide.
Thailand's private sector is dominated by tycoons running sprawling conglomerates. According to the World Bank, the gap between the mega-wealthy and the rest of the Thai population of 69 million is among the many economic challenges for Thailand. According to Bloomberg, the perception of a divide, exacerbated by an economic slowdown, is a major political fault line.
"Magnates arise in Thailand from institutional factors that privilege certain businesses," said the executive director of PIER, author of the study.
The institute said Thailand needs to promote competitiveness to reduce profits from monopoly power and bolster entrepreneurship to create a more equitable distribution of corporate wealth.
The research is based on analysis of 2017 Commerce Ministry data on the 2.1 million shareholders in Thai firms, and was funded by the University of California San Diego.
SOURCE: Bangkok Post
Keep in contact with The Thaiger by following our
Facebook page
.