Phuket Books: Indulging in OJ Simpson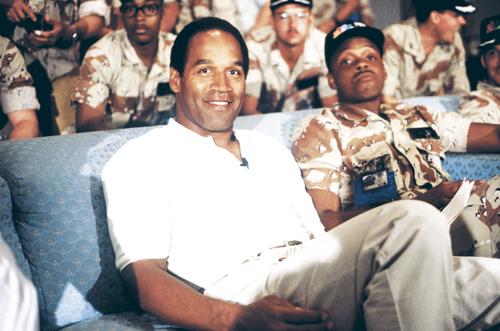 PHUKET: The author of a dozen books, mostly about crime in high places, Dominick Dunne was a compulsive name-dropper. Ah, but what names! Princess Diana, Elizabeth Taylor, Jack Nicholson, Warren Beatty, Annette Bening, Gregory Peck, Kirk Douglas, Nancy Reagan, Frank Sinatra, Tony Curtis and a whole slew of Hollywood and Euro-trash royalty.
He died three years ago at the age of 83, having lived a very full life. He grew up wealthy in Hartford, Connecticut and mixed with WASP gentility, despite his handicap of being an Irish Catholic.
A decorated veteran of World War II, he drifted into show business.
His brother John Gregory Dunne would grow up to be a famous writer, whose wife Joan Dideon would be even more famous, though a family feud would keep them on tense non-speaking terms for decades.
Dominick Dunne came to writing in a roundabout sort of way.
He started out as a Hollywood producer until his drinking and drug problems cost him his wife and his career in 1979. He picked himself up and became a writer, inspired by rage at the man who killed his daughter and spent only two and a half years in jail. He went on to cover famous murder trials, most notably that of the Menendez brothers, Kyle and Eric, who murdered their parents, spent all their money and when finally exposed as the killers, pleaded fraudulent sex abuse by their father.
Of all murder trials, OJ Simpson's in 1995 was the big kahuna.
Dunne wrote a monthly column about the trial for Vanity Fair and was a ubiquitous TV commentator. The result is Another City, Not My Own (Ballantine Books, New York, 1997, 406pp), billed as "A novel in the form of a memoir".
Former football star and fledgling actor, OJ Simpson allegedly killed his wife and a waiter friend, Ron Goldman, nearly decapitating them with a knife, and in "The Trial of the Century" led by his "Dream Team" of defense lawyers, he allegedly got away with it.
Simpson is a black man, his wife and the other murder victim white.
The case brought to the fore America's vicious divisions.
The jury was comprised of nine blacks, two whites and a Hispanic. Despite the overwhelming blood and DNA evidence, Simpson walked.
There was one famous Associated Press photo at the time, illustrating the national racial divide: a score of college students in front of a TV, the whites open-mouthed with shock and dismay, the blacks leaping aloft in jubilation.
Dominick Dunne spent a year in Los Angeles covering the trial. His investigative method was to dine out every night at various posh venues and pick up gossip. As a television personality, he was deluged with tips. The novel is one long slog through the minutiae of the case.
Convinced the evidence proved Simpson's guilt – as is any rational observer – he was bitter in the aftermath of the trial. In a television interview, his fictional alter ego, Gus Baily declaims:
"I felt permeated by evil. I thought of the millions of dollars that had been spent, the lies that had been told, the cheating, the blackmail, the payoffs, the forgery, all that it took to make that moment of acquittal happen. Outrage seems to have gone out of style. I'm an old-fashioned kind of guy. I still believe that killers should be locked up for life. They shouldn't be walking around among us."
Elsewhere he explains why the prosecution failed: "Because the African-American jurors won't be welcomed back in their neighborhoods if they send their hero to prison. It's as simple as that."
OJ Simpson was later stripped of his fortune in a civil case brought by the two victims' families and later jailed for a clumsy attempt to steal sports memorabilia from his football career.
His was a great case of thwarted justice, but so was the acquittal, a few years before, of the four white LAPD cops who were filmed savagely beating a black man, Rodney King, which sparked nationwide riots.
So the wheel of justice turns, or doesn't.
Dominick Dunne's novel is noble in its moral outrage but the millions of copies sold owe more to the guilty pleasure of rubbing up against Hollywood celebrities.
"Another City, Not my Own" by Dominick Dunne is available for download from Amazon, priced at US$13.99, or by ordering through the main bookshops in Phuket.
— James Eckardt

Join the conversation and have your say on Thailand news published on The Thaiger.
Thaiger Talk is our new Thaiger Community where you can join the discussion on everything happening in Thailand right now.
Please note that articles are not posted to the forum instantly and can take up to 20 min before being visible. Click for more information and the Thaiger Talk Guidelines.