Profile: Watcharapong Saikaew – First professional CMP in Thailand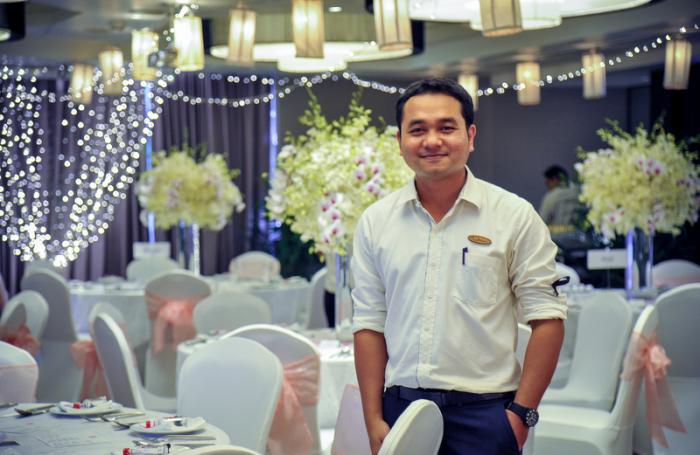 PHUKET: Watcharapong Saikaew, or Pom, as he is better known, is the Assistant Director of Events at Angsana Laguna Phuket and the first Certified Meeting Professional (CMP) in Thailand.
With a lucrative career and a four-year Hotel and Tourism Management degree from Prince of Songkla University under his belt, he is a proud flag bearer for the Banyan Tree group, which is also where he started his career years ago.
He became interested in the certification after he saw the letters 'CMP' in the signature of one of his American clients.
"I became curious to see what it meant and so I did a bit of research and found that it is one of the most respected certifications in this field worldwide. The requirements were at least 3 years of professional experience, a 25 hour certification course and an examination," says Mr Pom.
"No Thai body offered the course at the time, so I took it up with the TCEB (Thailand Convention and Exhibition Bureau) at every opportunity I got. The TCEB is a state enterprise, but managed independently. It seemed hopeless, and taking the exam in Singapore or the US was a very expensive option."
One of the goals of the TCEB is to develop human capital so as to have enough educated Thais in this field.
"An event management course was introduced a few years ago at some universities in Thailand. Even though it's a global field, the subject is less than 30 years old. Additionally, there is no standardization," he says.
In July last year, a department under TCEB, called the 'MICE Capability Development Department' offered the course for the first time.
"The TCEB formed a boot camp and flew in a trainer from the CIC (Convention Industry Council), a group of professional organizations and associations working in the field of meetings and event management. Most of the participants were industry experts, some with more than 30 years of experience, but they all had to go through the classes to get this credit in order to apply for the examination," says Mr Pom.
After attending a four-day course with 60 participants, Mr Pom waited for his 'clearance' to come through, before enrolling for the exam.
"After the course was done, they checked our resume and background. Once I was given the green light, I enrolled for the first sitting, which was being held on November 4. I studied all the material cover to cover, as we had been advised to do. The exam was very tricky – not only are you unaware of which questions count toward your final score, but each question has a different, and unknown, weight," he says.
Additionally, you cannot simply use your prior experience to answer the questions – you need to have a thorough knowledge of international standards, which you can only gain by studying the material," he adds.
Mr Pom says he chose CMP for his own development, but it will also help set a positive example for other professionals and improve the overall image and competitive advantage of Thailand.
"However, I also feel a little pressure because I have to make sure I maintain the standard of my work. It has given a good image to myself and to my company, but it has also pushed me into the spotlight," he says.
At Angsana, he handles all kinds of events, but specializes in Indian weddings. His loyalty to the Banyan Tree group, where he has held several positions throughout the course of his career, is easily understood.
"They invest a lot in developing the careers of their staff. At most workplaces it's just talk, but not here," he says.
Apart from work, Mr Pom enjoys travel and landscape photography.
"I would love to go to Japan if I had the chance, but there are many amazing locations to photograph in Thailand itself,"he adds.
— Sahar Aftab Paliwala
Keep in contact with The Thaiger by following our
Facebook page
.
HRH Princess Chulabhorn released from hospital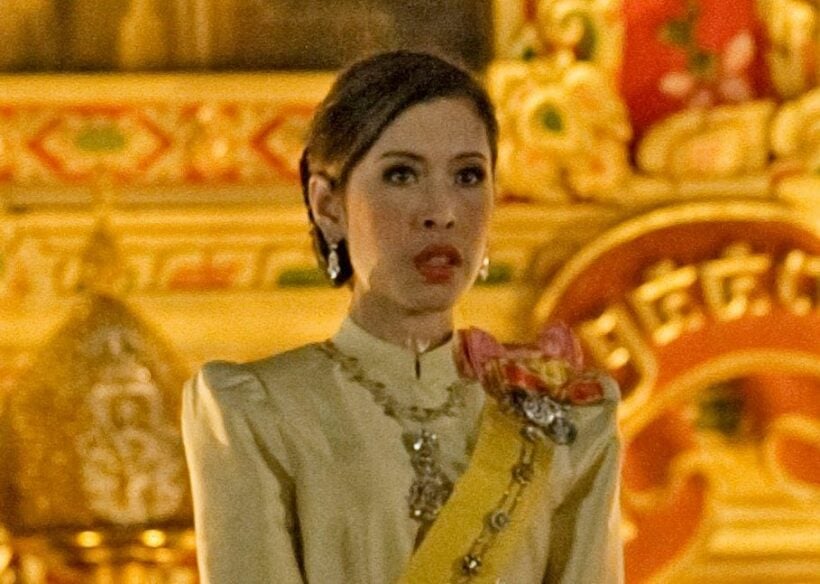 Her Royal Highness Princess Chulabhorn was discharged from Chulalongkorn Hospital yesterday after successful surgery, according to the Bureau of the Royal Household. The Princess entered hospital on June 15 after she developed numbness in the fingertips of her right hand.
Doctors found the numbness was caused by a membrane compressing the nerve below her elbow, and recommended surgery, which was conducted the following day. A statement from the Royal Household Bureau said there were no complications and the Princess's condition steadily improved until she could perform her duties as normal.
HRH Princess Chulabhorn was hospitalised in March of last year for cataract surgery and treatment of back pain.
SOURCE: Thai PBS World
Keep in contact with The Thaiger by following our
Facebook page
.
Prosecutors say it's police's duty to find wanted Red Bull heir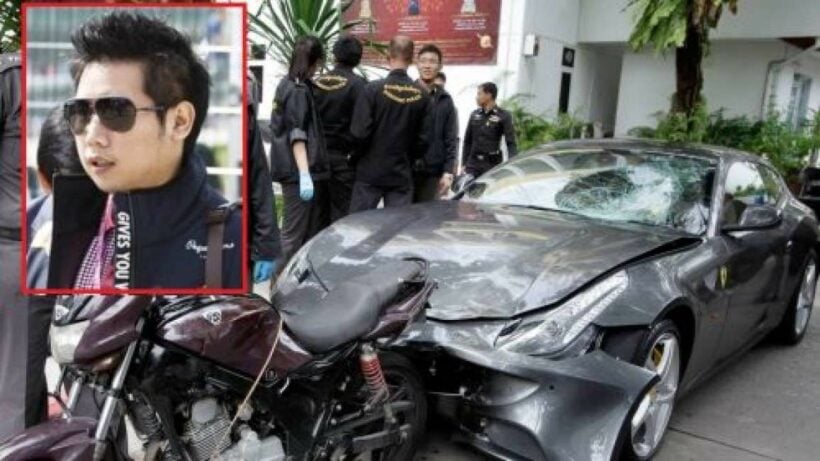 Prosecutors have reminded Thailand's constabulary that it's the their responsibility to speed up finding and arresting Red Bull heir Vorayuth "Boss" Yoovidhya, who is wanted in a high-profile 2012 hit-and-run case, before the case expires. He fled to an unknown destination on a private plane 2 days before he was due to face charges. There had been a series of delays and miss-steps by Thai police, either by design or incompetence, leading up to Vorauth's disappearance. Vorayuth managed to delay court hearings 7 times.
A spokesman for the Office of the Attorney-General says they cannot extradite the suspect until police determine which country he's living in.
35 year old Vorayuth, who has been spotted at sporting events and elsewhere abroad, is accused of being behind the wheel when his Ferrari hit and killed a motorcycle policeman on Bangkok's Sukhumvit Road on September 3, 2012. Police have 7 years left to find Vorayuth before the statute of limitations for the most serious charge, reckless driving causing death, expires. A speeding charge was dropped when the 1 year statute of limitations expired in 2013, and a second charge, failing to stop and help a crash victim, expired in 2017.
"Don't forget that the extradition is possible only while the statute of limitations for this charge still is valid. And it's the police's responsibility to first locate him."
When Vorayuth's country of residence is discovered, the OAG will find out if that country has a criminal extradition pact with Thailand. If not, a diplomatic approach will be adopted instead, according to the spokesman.
Previously, an investigation by the National Anti-Corruption Commission found that there had been an effort to exempt Vorayuth from prosecution on charges of drug abuse and speeding, by officers at Bangkok's Thong Lor police station.
It was not until April 27, 2017 that prosecutors finally charged him with reckless driving causing death and failing to help a crash victim.
in 2018, the Interpol "Red Notice," (a worldwide request to find and arrest an individual pending extradition) for Vorayuth disappeared from the Interpol website. It was unclear when the notice went missing and why, but there was immediate speculation that powerful interests had intervened on Vorayuth's behalf.
Meanwhile, the media have been able to track him down, and photograph him, since he's been on the run, achieving something an entire police force has been unable to recreate.
SOURCE: Bangkok Post
Keep in contact with The Thaiger by following our
Facebook page
.
Stranded Russian and friends help monk build houses in Chiang Mai – VIDEO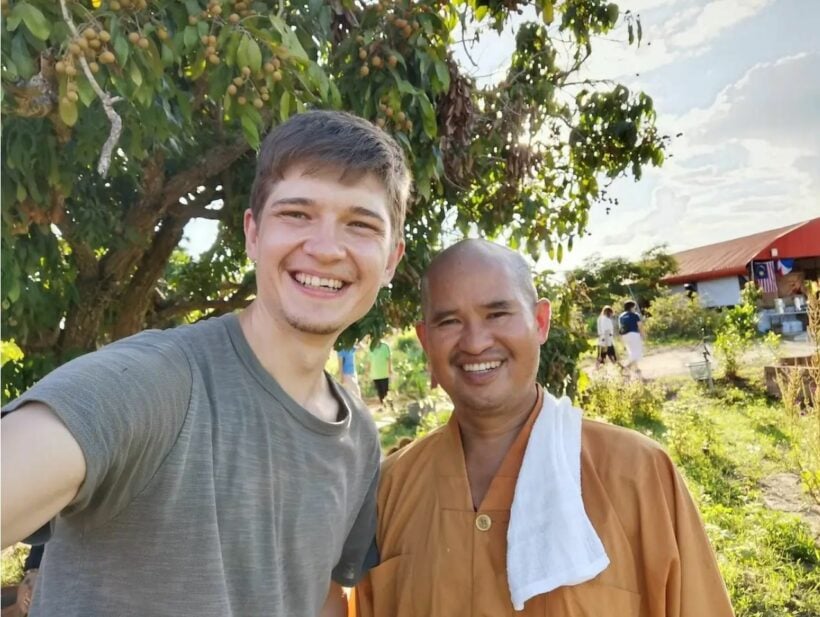 When Nikita Proshin left his home in Russia in January to travel for a year, he had no idea he would spend the last 5 months in Thailand. Although he ended up stranded in the Kingdom, through a work-exchange program, he's helping a Buddhist monk build houses. The 25 year old says he doesn't know what will happen next, but he plans to "go with the flow" to meet his 2020 goal of travelling a year without going home.
When the virus began spreading across the world, borders closed, flights were cancelled, and travel, for most people, was put on pause. While many travellers packed their bags and headed back home while they could, Proshin decided to continue his adventure, even if it meant staying in a single destination for months. He settled in Thailand, where he's recently moved into a monk's home to help him build houses.
Originally from Omsk, Russia, Proshin travelled to China 5 years ago where he discovered his passion for exploring.
"An average vacation, like 2 or 3 weeks long, is not enough for me. I wanted more."
Check out the video, it's very entertaining…
He lived in China for 4 years, eventually travelling back home. This year he made a New Year's resolution to travel for the entire year. He left with a few thousand dollars with a plan to journey across Asia and Europe.
As the coronavirus spread, countries began closing their borders. Proshin needed to choose a destination where he could stay and ride out the closures in safety. He initially planned to visit Vietnam, but because he was travelling from China, Vietnam wouldn't let him in. So he headed to Thailand at the beginning of February. He travelled around the country and eventually settled in a hostel in Chiang Mai.
"I made a promise to myself that I would travel the entire year, and I didn't want to break it."
While he had some savings, he was quickly running out of money staying at the hostel. A few new friends he'd made at the hostel heard about a work-exchange program outside the city. So they all packed their bags and moved into a local Buddhist monk's home.
Work exchanges are common for travellers because they offer a chance to learn about a region's culture through experience. In exchange for a room and food, the traveller offers work. In this case, Proshin and his friends would build homes.
Proshin says the monk, 'Pongmia', heard about the travellers' struggles getting flights home due to the coronavirus. Many were getting stuck in Thailand with no place to stay and dwindling budgets. Pongmia launched a work-exchange program to help. Currently, there are about 10 travellers living with the monk's family.
Every day starts before sunrise. On a rotating chore chart, Proshin makes breakfast several times a week with the monk's mother, and although they don't speak the same language, Proshin says they can still understand each other.
SOURCE: insider.com
Keep in contact with The Thaiger by following our
Facebook page
.