Thai Life
On Deck: Economic benefits of regattas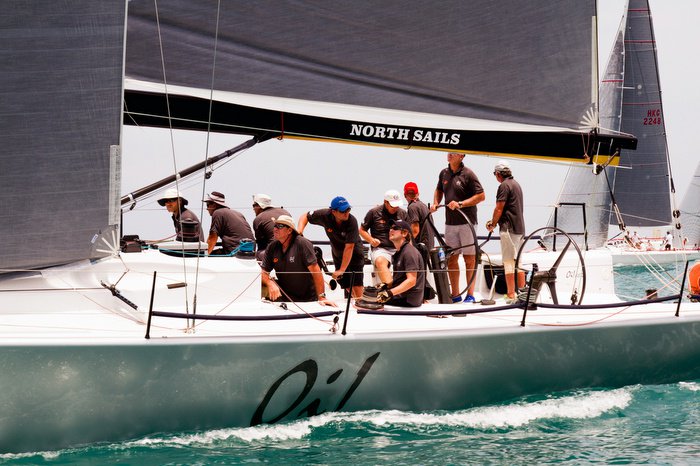 PHUKET: Sailing: the sport of Kings. Or is that Polo?
This famous resort island is challenging that old perception…at least the sailing one anyway.
Purchasing a boat can be pricey, sure, but you do not have to be a boat owner to enjoy sailing. There are plenty of chances for residents and visitors to enjoy sailing in Phuket.
The same goes for racing. The Ao Chalong Yacht Club runs a regular racing program and most boats are looking for crew, so pop down to the club and get involved.
On the youth front there are also options. In addition to the ACYC, the Phuket Youth Sailing Club has picked up trophies and plaudits for their sailing success, but if you are a beginner, do not let that put you off as they also offer learn-to-sail programs.
As Phuket stands proud against the notion that you need to be wealthy to sail, the island has for many years also hosted some of the best regattas in the region with three of the biggest and longest established being the Phuket King's Cup Regatta (launched in 1987), Bay Regatta (launched in 1998) and Cape Panwa Hotel Phuket Raceweek (launched in 2004).
Often perceived as an expensive niche sport, regattas attract people from all walks of life, and whether a regatta is committee-run, club-run, privately-owned or commercially-driven, they all have two things in common: They are open to all and they bring in significant local revenue.
With much recent fanfare about a soon-to-be-introduced superyacht charter licence and talk by national government of making Phuket (and ultimately Thailand) the marine hub of ASEAN, regattas are often overlooked.
Yet regattas have been mainstays of Thailand's marine tourism and sports tourism industry for decades, generating money for the island's economy and raising the profile of Thailand as a leading sailing destination comparable with the best in the world.
Speaking at a press conference earlier this year in Bangkok, Kobkarn Wattanavrangkul, Minister of Tourism and Sports, said: "Sports tourism is an area in which we see a lot of growth potential for the country. Marine events attract high-spending tourists, many of whom are repeat tourists coming back to Thailand throughout the year."
Attracting anywhere between 300 and 2,000 sailors and friends to a destination for a week or longer, this is valuable revenue stream for a local economy in the form of spending on accommodation, food and entertainment.
At the same press conference, Ms Kobkarn also noted that Thailand's regattas generate approximately 500 million baht per year for the national economy.
An impressive figure and one some may wish to debate. Another time, perhaps, but talking with local regatta organizers, the message is one of local economic benefit.
"Phuket Raceweek has grown from being primarily a local regatta 12 years ago to a truly international regatta with more than 70 per cent of the crew flying in to Phuket to compete.
"Hosted by Cape Panwa Hotel, Phuket, you can see the benefits to the entire Panwa area during the regatta with sailors spending in bars and restaurants and booking rooms at nearby hotels.
"This is money spent directly into the local economy that would not be spent in that area, at that time of the year or otherwise," said Byron Jones, Managing Director of Phuket Raceweek organizers Media Business Services Co Ltd.
"The Bay Regatta is a multi-base regatta that attracts more than 15 nationalities of sailors. We move from Phuket to Phang Nga to Krabi and then finish back in Phuket.
"Logistically it is complicated and expensive and along the way sailors are spending as are we, the organizers, by putting on nightly parties for the participants," said Simon James of Regattas Asia, owners of the Bay Regatta and Samui Regatta.
While government officials are hogging the headlines with the words 'superyacht' and 'marine hub', perhaps regattas should be given some of the limelight too. In a country where tourism is a key economic driver, it is surprising regattas do not at least get the credit they deserve.
Duncan Worthington is a long time Phuket resident and through Infinity Communications (www.infinity-comms.com) consults to leading consumer brands, hospitality and marine clients in Thailand. In his 'spare time' he runs the marine portal www.MarineScene.asia. #OnDeckPhuket
— Duncan Worthington