Netflix, Spotify and Chill – Navigating the brave new world of music and TV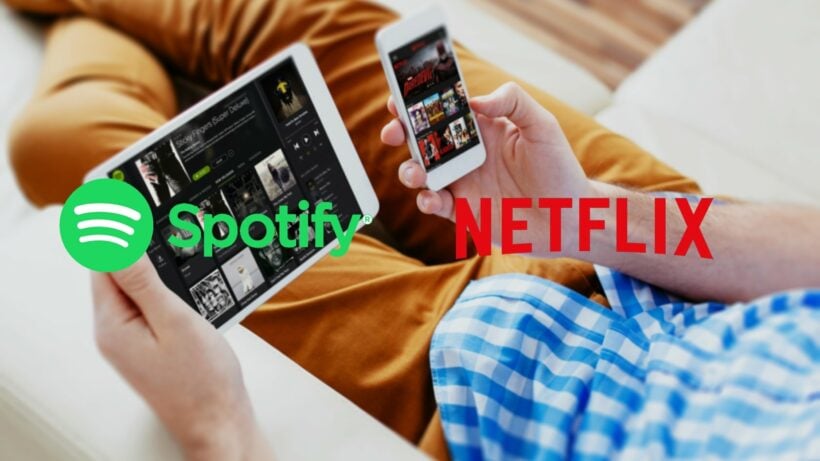 by Ben Hobbs from h3-digital.com
Subscription movies and music services are booming, in particular Netflix which has over 125 million users worldwide and Spotify which has over 70 million paying users.
The subscription model is where you pay a monthly fee and are entitled access to media which is streamed via the internet, rather than buy a physical CD/DVD, an album from iTunes or pay for local satellite TV service. In these subscription models like Netflix and Spotify it's all accessed through your wi-fi or internet instead.
Why are subscription based services on the ascendancy?
Owning physical and storage media can be expensive. Why buy a digital copy of a single movie or CD? When for the same price you can buy access to almost any movie or music for the whole month?
It's not just driven by cost, Netflix will spend around US$8 billion on content this year – much of it unique to the Netflix service. At the same time Spotify is pioneering contextual playlists, that evolve based on current moods, activities or time.
For Netflix currently in Thailand there are 3 subscription levels; 'Basic' at 280 Baht a month for Standard Definition on 1 screen, 'Standard' at 350 Baht a month for High Definition on 2 screens and 'Premium' at 420 Baht a month for 4K (ultra high definition) on 4 screens (so you can have people using the same subscription watching content on a smartphone, tablet and a couple of laptops plugged into TVs at the same time, for example).
Netflix has over 2,000 movies and 900 TV shows available to watch. At the time of writing a Platinum package from True Satellite costs 2,155 Baht +VAT per month.
Spotify has a free version that, unsurpisingly, doesn't cost anything and a Premium subscription available at 129 Baht a month. Spotify has over 30 million songs available to listen to, including Thai music and playlists.
Currently Apple offer a similar subscription service (Apple Music) here in Thailand at a similar cost.

Whilst both Spotify (a Swedish company) and Netflix (a US company) have been streaming for less than a decade they are already influencing the way audiences watch and listen to content.
Many people like to binge watch TV shows. Netflix enables that by releasing entire series at once, so its subscibers can watch as many episodes in a row as they want. It makes waiting a week for the next episode seem almost archaic. You control when you watch whatever you want, when you want.
Netflix is also advert free, saving the average consumer from around 160 hours of adverts a year!! Their content can be as long or as short as the content-producers wish – Netflix don't have to figure advert times into the schedule.
Spotify allows you to listen to others playlists and share your own, it's this democratisation of the music library and indeed the whole system (artists can publish directly to Spotify without a record company deal) that makes it feel so fresh.
I've discovered so much new favourite music that I simply wouldn't have found anywhere else. Spotify and similar services are lauded as saviours of the music industry, with record labels reporting their largest growth in revenues for over a decade, all down to subscription services and their new popularity.
There is one caveat, you must have internet for both – If you're internet connection is down for the night then you wont be watching movies on Netflix, if it's just slow or you have too many concurrent users then your movie will buffer, stutter and pause – annoyingly.
So whilst both are great services, make sure your internet is up to scratch and keep a few DVD's in the cupboard, just in case.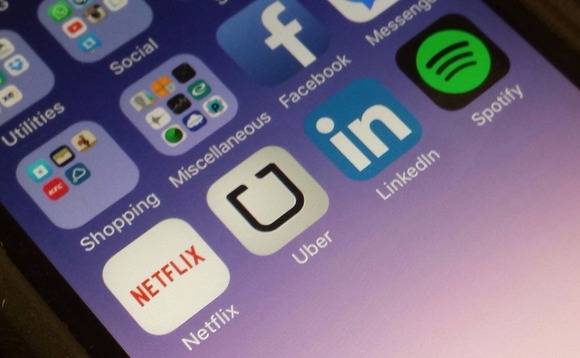 Keep in contact with The Thaiger by following our
Facebook page
.


Do you need help with your business? Are you searching for a new job? Or an employer looking to hire? Try JobCute today.

Out of 37 countries, Thailand has the worst pension system, says Bloomberg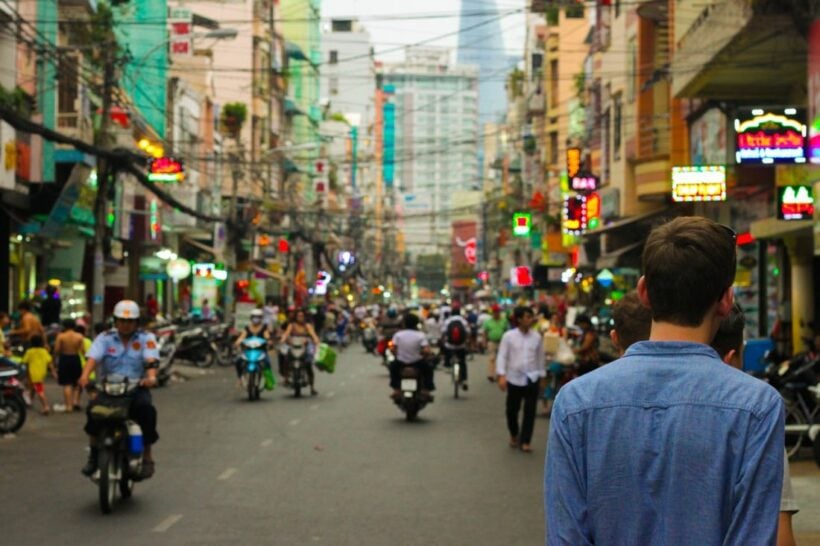 Thai Residents reports that on Sunday, Bloomberg published an article on the world's best pension systems, using information gathered from the 2019 Melbourne Mercer Global Pensions Index.
The survey looked at the pension systems of 37 countries with metrics including employee rights, savings, the number of homeowners, growth of assets, and growth of the economy. The purpose of the analysis was to determine what was needed to improve state pension systems and to gauge the level of confidence citizens had in their state pension system.
The Netherlands and Denmark were found to have the world's best state pensions, with Australia, Finland, Sweden, Norway, Singapore, New Zealand, Canada, and Chile next. Out of all 37 countries, Thailand finished last, with what the report described as an extremely ineffective and ambiguous system.
"Thailand was in the bottom slot and should introduce a minimum level of mandatory retirement savings and increase support for the poorest."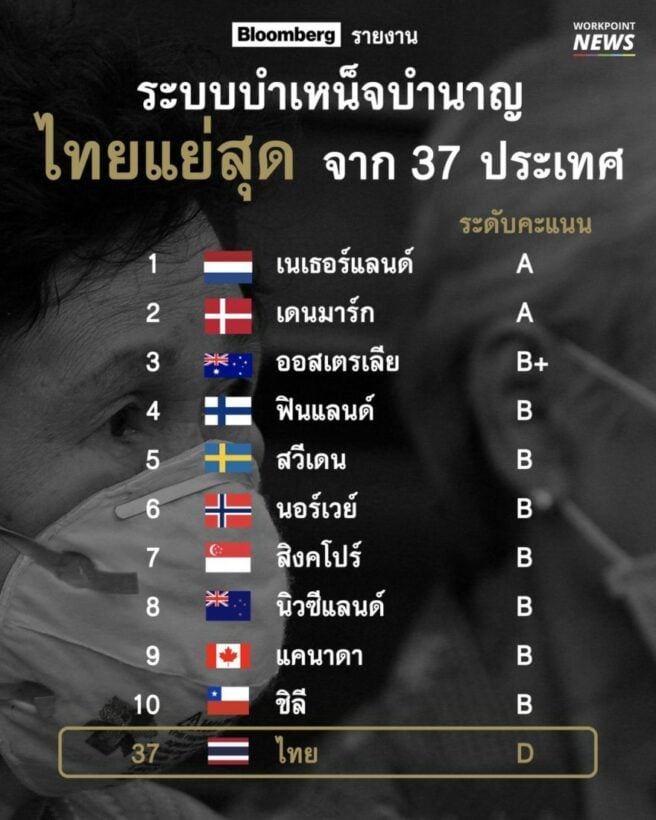 Photo: WorkpointNews
Thai Residents states that only those employed within the government system in Thailand are eligible for a pension based on salary. For most Thai citizens, pension amounts vary from 600 baht to 1,000 baht a month, depending on the recipient's age.
A report carried out by The Securities and Exchange Commission (SEC) advises Thai citizens to have at least 4 million baht saved by the time they retire, but Thai Residents reports that 60% of Thai retirees have less than 1 million baht in savings, with one in three citizens who have reached retirement age are forced to continue working in order to survive.
SOURCE: thairesidents.com
Keep in contact with The Thaiger by following our
Facebook page
.
Another Thai hotel management dispute flares up – The Peninsula Bangkok Hotel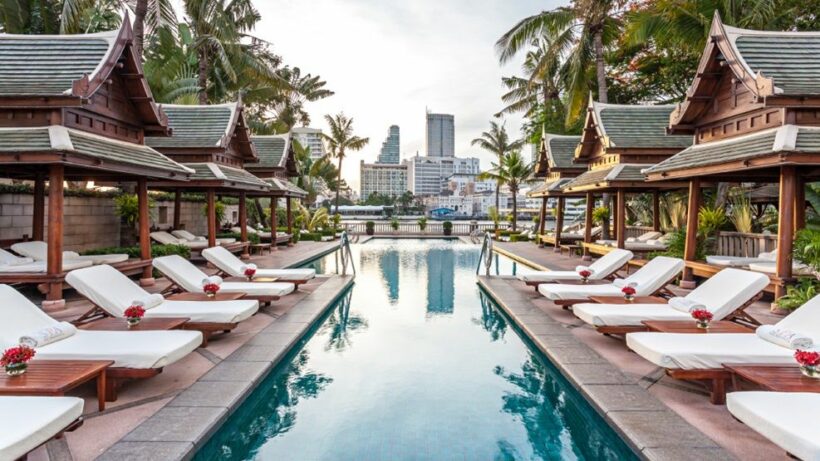 PHOTO: The Peninsula Bangkok Hotel
The Hongkong and Shanghai Hotels, which operates luxury brand The Peninsula Hotels, says it will "vigorously defend its rights" to manage The Peninsula Bangkok, following a legal win by the hotel's Thai shareholder that paves the way for the management agreement to be terminated.
And so the open wounds of a business saga are now on full display between a international hotel management company and the local Thai owners. This time it's involving one of Bangkok's best known luxury hotels.
Thai business law prevents many of the international hotel brands actually owning the properties so wealthy Thai families acquire the properties and then contract international hotel expertise to manage the assets where two entities are trying to get a larger slice of the pie. And, for now, the pie is getting smaller with the contraction in the traditional hotel business and the challenges Thai tourism is currently facing.
Peninsula Hotel, the iconic 370 room Chao Phraya riverside hotel, is 50% owned by the Phataraprasit family and the other half by The Hongkong and Shanghai Hotels' subsidiary in Bangkok.
The Peninsula Bangkok is a 5-star hotel in Bangkok, Thailand. The hotel opened in 1998, counting 37 floors and 367 rooms.
Skift.com reports that the Thai shareholder went to court after it failed to end the agreement in the boardroom on January 26, as it was blocked by the Hong Kong and Shanghai Hotels subsidiary, which has a voting majority in the board. But on September 10, the local Thonburi Civil Court ruled that the subsidiary should not have been allowed to vote on a resolution regarding the termination of the agreement.
The legal case between a Thai owner and hotel chain managers over non-performance, isn't the first. Minor International is suing Marriott International is sueing the Marriott Group for a "highly disappointing" performance of the JW Marriott Phuket Resort & Spa in Mai Khoa. Minor fully owns the luxury beachside hotel and and Marriott manages. The lawsuit was filed on July 12. The case is ongoing.
The statement says…
"Any termination of Peninsula's management would be tantamount to a breach of the shareholders agreement between Hongkong and Shanghai Hotels and the Phataraprasit shareholders, as well as the Peninsula's management agreement. Hongkong and Shanghai Hotels will vigorously defend its rights. Pending the outcome of the appeal and other legal processes which are ongoing, The Peninsula Bangkok continues to be operated by The Peninsula under the hotel management agreement which continues to be legally binding."
Some background, the Thai Phataraprasit family, who also have interests in The Mall Group (that manages the Siam Paragon and Emporium shopping centres in Bangkok), alleges that The Hongkong and Shanghai Hotels had not run the hotel profitably in the last 20 years.
In an article in the Bangkok-based Travel Impact Newswire, Pradit Phataraprasit, head of the Thai family's investments, had strong words.
"In the last 20 years, there has not been a single year in which the Peninsula hotel group's management company has run the hotel profitably for its shareholders."
"The Peninsula sits on one of the most expensive riverside land plots in this city but, very curiously, it cannot yield a dividend for its shareholders. We have been very patient with the management company belonging to our partners from Hong Kong. However, the time has come for another management company to run this hotel."
For their part the COO of Hong Kong and Shanghai Hotels, Peter Borer, says the group had always operated "with integrity" regarding the operation of the hotel.
"Over the past decade, the hotel's financial performance has been affected by political uncertainties and a challenging luxury hotel market in Bangkok, but as a group with a long-term investment philosophy, we have always remained committed to Thailand.
Commenting on the ongoing legal fracas….
"The daily operations of the hotel are not currently affected pending the final outcome of the legal actions."
The company's Q1&2 results shows the hotel had a drop of 5% in revenue compared with January to June last year. The average room rate rose 8%, but the occupancy rate dipped 6%."
Reporting on the results so dar this year….
"The Peninsula Bangkok reported a relatively soft start to the year, impacted by a slower economy and uncertainty over the country's first elections since 2014. Our hotel was also negatively affected by extensive roadworks adjacent to our property which impacted our food and beverage and catering business."
Again, the Phuket boat tragedy, killing 47 Chinese tourists in July 2018, was presented as a key reason for current woes.
"Chinese mainland tourist arrivals declined year-on-year following a tragic boating accident in Phuket in 2018 which led to reduced group tourism to the country overall."
Two years ago Pradit Phataraprasit was named as being involved in the Dhammakaya Temple scandal.
"Prominent Businessman Pradit Phataraprasit has denied any involvement in alleged embezzlement or the scandal-hit Dhammakaya Temple after records show he bought a land plot from a suspected money launderer."
SOURCE: skift.com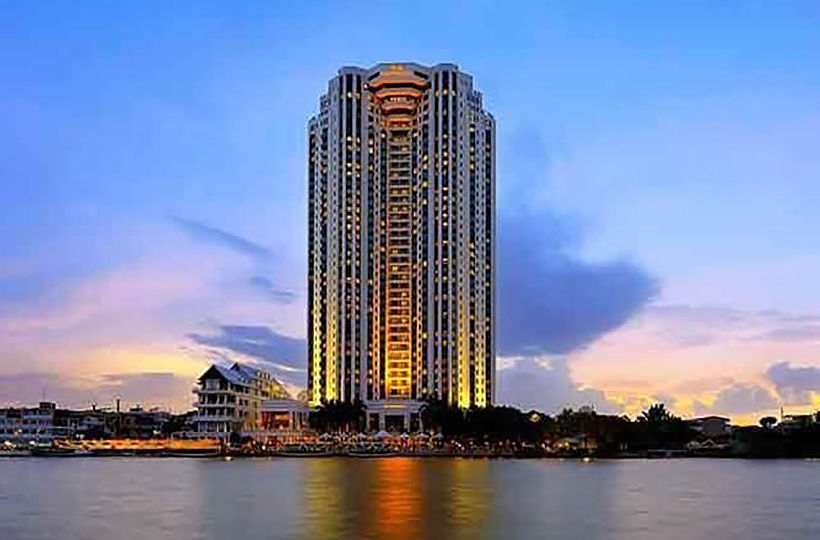 Keep in contact with The Thaiger by following our
Facebook page
.
500 people own 36% of equity in Thai companies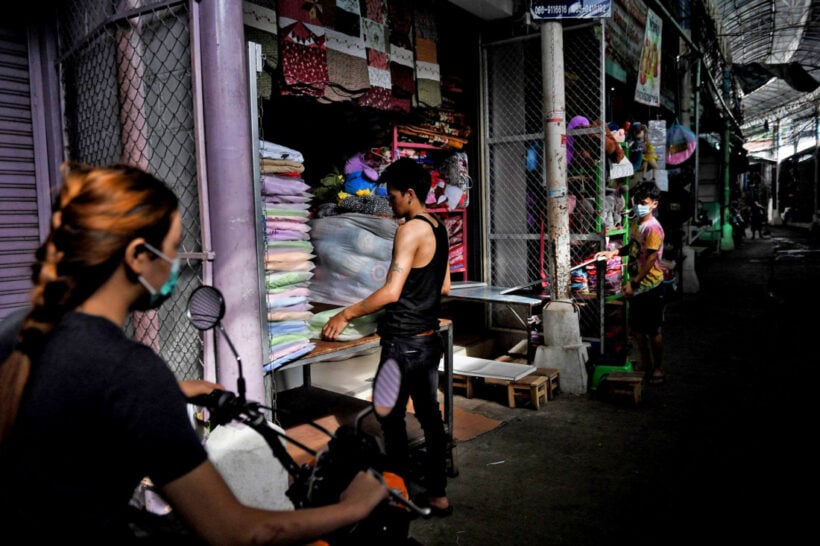 Roughly 36% of Thailand's corporate equity is held by just 500 people, highlighting wealth inequality in the Kingdom, according to a study released by the Bank of Thailand's research institute.
Each of these 500 amass some 3.1 billion baht (102 million USD) per year in company profits, according to the report from the Puey Ungphakorn Institute for Economic Research. In contrast, average yearly household income in Thailand is around 10,000 USD.
A report out this week from the Economic and Business Research Centre for Reform at Thailand's Rangsit University also pointed to divisive and polarised politics being another root cause of the economic divide.
Thailand's private sector is dominated by tycoons running sprawling conglomerates. According to the World Bank, the gap between the mega-wealthy and the rest of the Thai population of 69 million is among the many economic challenges for Thailand. According to Bloomberg, the perception of a divide, exacerbated by an economic slowdown, is a major political fault line.
"Magnates arise in Thailand from institutional factors that privilege certain businesses," said the executive director of PIER, author of the study.
The institute said Thailand needs to promote competitiveness to reduce profits from monopoly power and bolster entrepreneurship to create a more equitable distribution of corporate wealth.
The research is based on analysis of 2017 Commerce Ministry data on the 2.1 million shareholders in Thai firms, and was funded by the University of California San Diego.
SOURCE: Bangkok Post
Keep in contact with The Thaiger by following our
Facebook page
.