Michelin Star Chef Andrea Cannalire in Phuket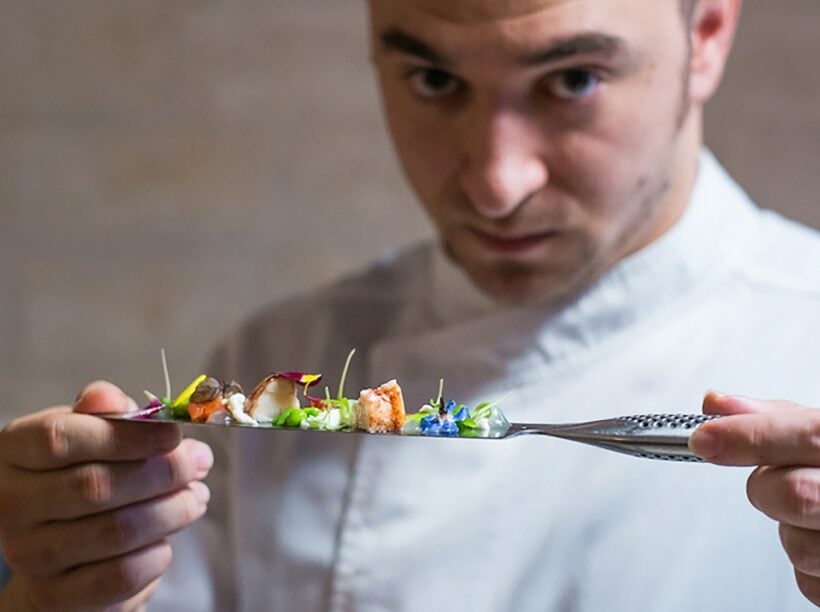 JW Marriott Phuket Resort & Spa is proud to present an exciting Michelin-star dining experience. International Michelin Star Chef Andrea Cannalire has taken time-out from the one-Michelin-starred Cielo's kitchen to cook for diners at the Mai Khao resort.
'Celebrity Chef' Andrea Cannalire will travel from Ostuni, Italy for a four-day visit from 12 – 15 January 2018 at the Ginja Cook and Cucina Italian Kitchen, JW Marriott Phuket Resort & Spa.
"Chef Andrea will present a series of specially-designed menus inspired by seasonal cooking that reflects his philosophy of cooking with a passion for precision.
"His signature dishes are very distinctive as he takes influences from different parts of the Italy to come up with creations that surprise the palate."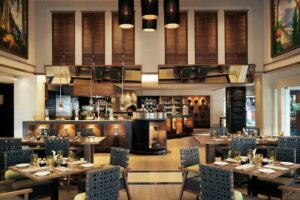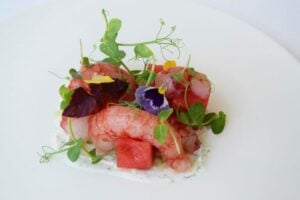 The program for these special gastronomic events is as follows:
January 12, from 4 pm onwards: The live cooking demonstration at Ginja Cook and followed by a 5-course contemporary Italian set menu. With just limited 20 seats, it is the intimate dining experience that sets this Italian dinner to the exceptional night. Accompany with the selected beverage pairing.
• Price is THB 3,800++ per person.
January 13, from 6.30 pm onwards: A delectable 8-course set menu at Cucina Italian Kitchen. The 10 hands dinner, culinary collaboration between International Michelin Star Chef Andrea Cannalire and experienced JW Marriott Phuket Chefs led by Executive Sous Chef David Morell, Chef Andrea Genio, Chef Suwat Eimpradab and Pastry Chef Chakapong Massoo.
• Price is THB 2,900++ per person, inclusive of an 8-course degustation set menu and 4,599++ with selected beverages pairing.
January 14, from 6.30 to 10 pm: The Italian Job Buffet Dinner at Cucina Italian Kitchen. The menu created by Chef Andrea Cannalire, offers a spread of delectable Italian cold cuts, coups, appetisers, salads, cheeses and desserts plus the option to add either pizza or pasta. Plus a main course with choice of seafoods and meat selection.
• Price is THB 1,600++ per person and THB 2,388++ per person with free flow selected beverages.
January 15, from 6.30 onwards: A lavish 6-course gala dinner at Cucina Italian Kitchen. The divine menu includes Liquid Bruschetta with squid, artichoke, clams and clams foam; Beef Tartare, Parmesan cheese, lemon and basil Pesto sauce; Caciocavallo cheese risotto with capers and rock melon just to name a few.
• Price is THB 3,200++ per person with selected beverage pairing.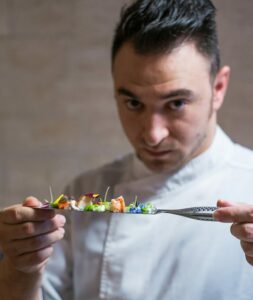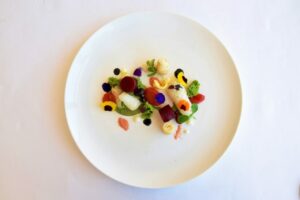 About Chef Andrea…
Chef Andrea started his culinary career off as a young chef classically trained under some of the most highly revered and respected Italian chefs at Michelin-starred restaurants; including Villa D' Amelia; La Strega; Già Sotto l'Arco and Villa Crespi.
From 2010 to 2014, Chef Andrea continued to lift his forkful skill up as Chef de partie with numerous world renowned one-and two-Michelin-starred restaurants around Italy among Parizzi; Schuman; Magnolia; Bracali; Unico and Al Pont de Ferr, to acquire knowledge, techniques and principles that laid his solid foundation for the culinary excellence he excels at Cielo restaurant today.
Chef Andrea embraces his Italian roots and heritage. In an inventive approach, he proposes sensory journeys between tradition and experimentation, through dishes that play with shapes and colors, using local excellences and preciousness from all over the world. It takes skill and a keen sensibility to ensure everything works well together and Chef Andrea knows that by heart.
For more information or reservations, contact the Food & Beverage dining experience team…
Telephone 076 338 000
Email [email protected]
- Tanutam Thawan
World's Top 50 Restaurants – Thailand scores in the top ten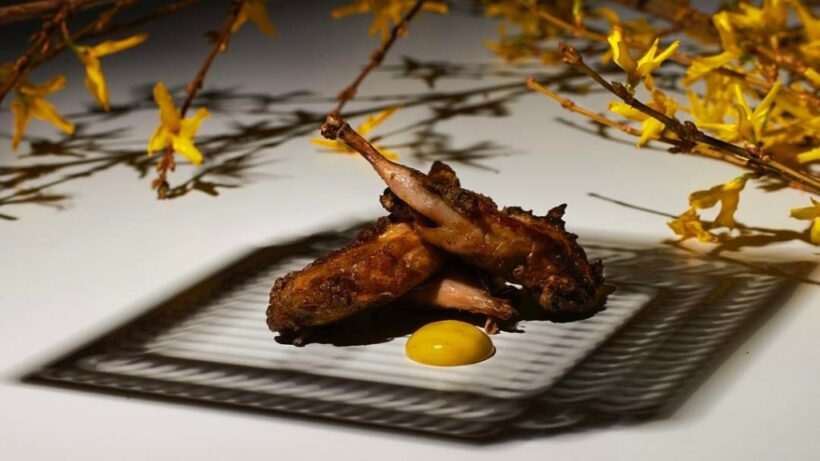 PHOTO: Robb Report
European eating establishments have dominated this year's Top 50 Restaurant list. The leading fine dining venues of 2018 were revealed at a ceremony in Bilbao, Spain.
This year, culinary masterminds from five continents gathered in the Spanish port city of Bilbao for an award ceremony to name the 50 best fine dining joints for 2018 and, most importantly, crown a champion.
For 2018, the top prize went to Italy's Osteria Francescana and head chef Massimo Bottura, whose dazzling and sometimes surreal reworkings of classic Italian recipes saw him return to the top spot he first held in 2016.
While European eateries continued to dominate the awards, known as the Oscars of the fine dining world, all five continents were represented, with Bangkok's Gaggan at five on the list and Lima's Central at six.
According to organisers, the results were compiled from an "independent" voting panel of 1,000 judges that were subject to adjudication.
Anthony Bourdain, the CNN presenter, writer and chef who often railed against the kind of fine dining establishments celebrated by the awards, was also remembered.
"His honesty, his determination and his stubborn truth telling changed our industry for the better," said William Drew, group editor of the World's 50 Best Restaurants.
Here is the Top Ten restaurants in the list…
1. Osteria Francescana (Modena, Italy) *best restaurant in Europe*
2. El Celler de Can Roca (Girona, Spain)
3. Mirazur (Menton, France)
4. Eleven Madison Park (New York City) *best restaurant in North America*
5. Gaggan (Bangkok) *best restaurant in Asia*
6. Central (Lima, Peru) *best restaurant in South America*
7. Maido (Lima, Peru)
8. Arpege (Paris, France)
9. Mugaritz (San Sebastian, Spain)
10. Asador Etxebarri (Axpe, Spain)
Read the rest of the story from CNN HERE.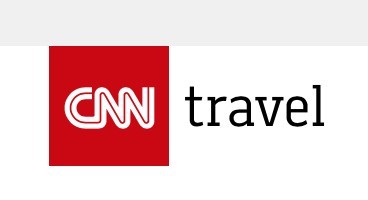 Mango Tree elevates Thai dining with the launch of flagship restaurant in Guangzhou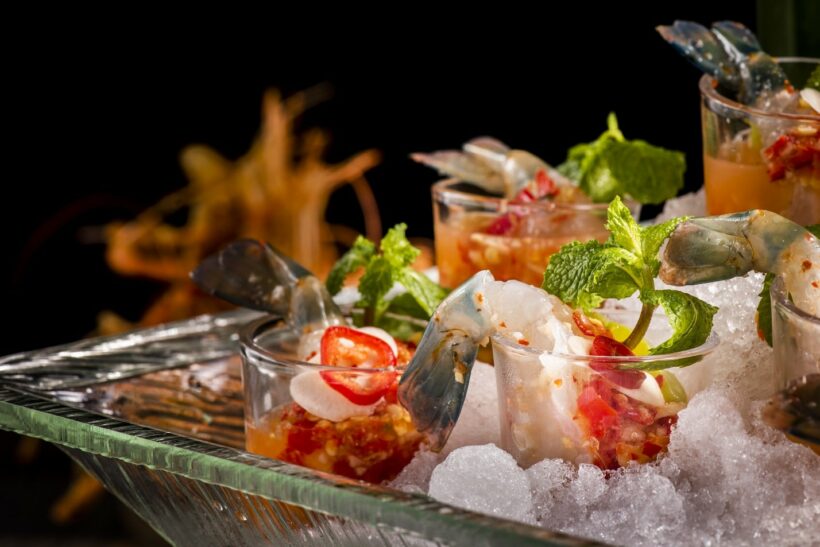 Leading Asian restaurant operator Mango Tree Worldwide has expanded its flagship brand in China with the opening of Mango Tree Guangzhou, a contemporary, design-led dining destination located in one of the world's tallest buildings.
Created by Steve Leung, the award-winning Hong Kong-based architect and designer, Mango Tree Guangzhou features a rainforest and island themed interior, allowing diners to feel the true essence of Thailand.
Natural wood, tropical plants and rattan chairs are combined with a state-of-the-art lighting installation to create the impression that guests are dining in a Thai forest, under the blinking lights of a starry sky.
This enchanting effect is enhanced by the restaurant's elevated setting. Perched seven floors above ground in the K11 Art Mall, which forms part of the 530 metre tall Guangzhou CTF Finance Centre, diners are treated to spectacular city views.
In addition to the spacious restaurant area, a stylish bar is framed by floor-to-ceiling windows overlooking the Guangzhou skyline, and a relaxing alfresco terrace features cosy sofas and lush greenery to create a tree house-like ambience, high above the city – with a DJ playing into the night. The launch DJ is Juli York from Ukraine playing a coterie of trip hop and Latin, Afro and Chicago house.
This exquisite design concept perfectly reflects the restaurant's culinary style, which focuses on authentic Thai cuisine prepared and presented with contemporary flare and a cool, lifestyle vibe.
"We are delighted to unveil Mango Tree Guangzhou as our new flagship restaurant in China. With Steve Leung's signature design and our contemporary style of Thai cuisine, I am confident that this drive us to new places and literally elevate our experience for Chinese diners to enjoy," said Trevor MacKenzie, Mango Tree's Global Managing Director.

"China is naturally a very important market for Mango Tree Worldwide. With more than nine million Chinese travellers now visiting Thailand every year, the country is developing a keen appetite for authentic Thai cuisine. We look forward to introducing our signature Mango Tree restaurant concept to diners in even more Chinese cities in future," Mr MacKenzie added.
Mango Tree Guangzhou seats approximately 150 diners for all types of occasion, from large family groups to intimate couples' meals and corporate business functions. Many of the tables are positioned next to panoramic windows, allowing diners to gaze out over the glittering city.
The menu at Mango Tree Guangzhou combines genuine Thai flavours and sophistication, using the finest and freshest ingredients. Chef Aphichat will take diners on a culinary journey to the four regions of Thailand – north, northeast, south and central – with signature dishes including yellow crab curry; tom yum goong (spicy and sour soup with prawns); and mango sticky rice with coconut milk. The bar has also introduced a number of special Thai cocktails, including a signature lemongrass mojito.
Mango Tree Guangzhou becomes the upscale brand's second restaurant in Mainland China, joining the existing Mango Tree Qingdao. In total, Mango Tree Worldwide now operates a total of 64 outlets worldwide.
This impressive new restaurant also marks the latest successful project for designer Steve Leung, who has been responsible for major hospitality projects including Sing Yin at W Hong Kong, Yuan at Atlantis The Palm Dubai, and the Shangri-La Hotel at The Shard in London.
Mango Tree Guangzhou is expected to become extremely popular among local and international professionals, upmarket residents, high-spending tourists and more. The restaurant will be open daily for lunch and dinner.
Songkhla Seafood Festival 2018 – on now.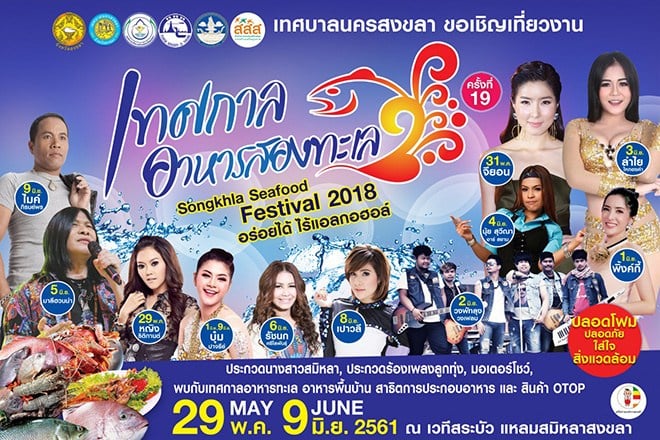 The Songkhla Seafood Festival 2018 is on now and celebrating its 19th year. It's taking place at Sra Bua, Laem Samila, Songkhla until June 9, 2018.
The event is known for offering all kinds of seafood fresh off the boat, including fish, shrimp, crab, shellfish, squid and jellyfish, caught during the 12-day festival. There will be more than 100 seafood stalls, local Thai gastronomy demonstrations and local shops serving the fruits of the sea daily from 4pm  – midnight.
Seafood is the highlight of the event, but Thai stars and entertainers are also set to shine bright. Live performances by Pinky Savika, Lamyai Hai Thongkam, Maleehuana, Mike Piromporn and others are expected to draw crowds. There are also local art performance and the Miss Samila 2018 Contest which is not to be missed.
The Songkhla Seafood Festival 2018 is hosted by Songkhla City Municipality and the Tourism Authority of Thailand, Thai Health Promotion Foundation (ThaiHealth) and others. It intends to promote Thai gastronomy and food tourism in a city famed for the freshest seafood in the Kingdom.
This year, the festival is also positioned as a 'Food Festival No Alcohol' and Styrofoam-free event by ThaiHealth, making it both family and eco-friendly.
For information, contact the TAT Hat Yai Office:
TELEPHONE: 07423 1055; 07423 8518; 07424 3747
EMAIL: [email protected]