It's so easy to talk a good game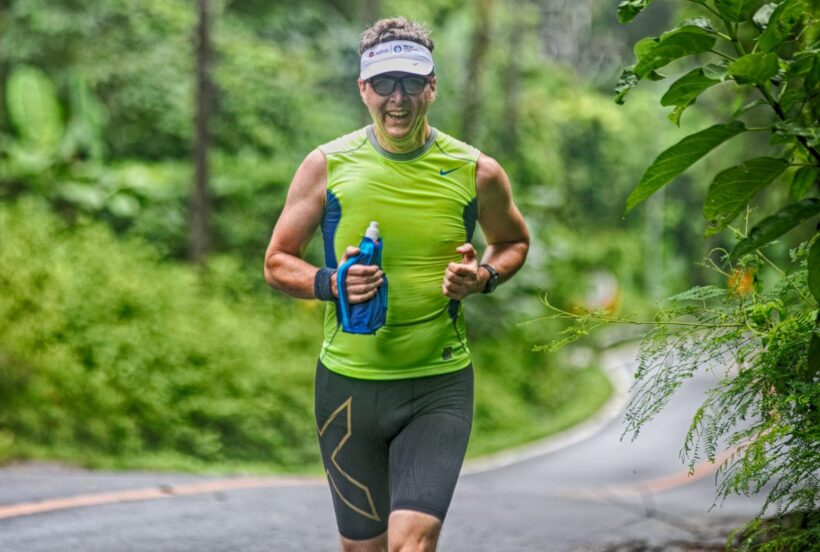 by Darren Scherbain
Spouting out the affirmations and broadcasting your good intentions makes a cute little Instagram post.
Talk is cheap! Talk gets you another stint in rehab. Talking about doing something is not the same as actually doing it!
Setting your intentions will not get your butt up the hill.
Talking is just good for …. talking.
Talking about doing it; does elevate that sense of procrastination just a little. You need laser sharp focus, strength, determination and courage to get your ass up that hill.
Your heart rate monitor and garmin will tell you your physiology, biology pace, distance and speed. These gadgets don't tell you WHO YOU ARE!
For the last few years whenever DP, who is great guy from Singapore, comes to visit the island we embark on our customary long run. This isn't any ordinary run, but a run that tests our resolve: each and every time.
The run departs from Rawaii pier with a scenic jaunt along Rawii beach before a right hand turn into the bumps. The first little hill gets the legs primed for the massive assault up to Kata Viewpoint. Just because we have done it countless times before doesn't mean that it's a sure thing.
What's easy?
Life and the race course don't respect past results.
This run taught us a very important lesson in flexibility. Today it just wasn't in the cards to stick with the planned route, we had to make an adjustment and double down on the long game. It makes no sense to try and put a training load on a structure that can't support it. Trust me… your self worth is not on the line!
You need to have the flexibility to honestly say TODAY I need to make some adjustments.
Rigidity and the EITHER/ OR mindset is a one way ticket to a few blisters.
Altering the route we made our way back down from Kata lookout and decided to adjust the route and still get in some hard fought miles. On our altered route we ran past a taxi with its phone on its roof. Waiting in a driveway for us to run past, was a taxi, and DP yelled to the guy "your phone is on the roof of the car". The taxi didnt hear him and was ready to bolt out of the driveway.
What would you Do?
a) You told him about the phone ……end of MY responsibility.
b) ME CENTERED – keep running not my problem I need to focus on my training and stay in "the zone" so I have a great STRATA POST.
c) There comes a point when you are squeezed and you just want to get your ass home.
d) WE CENTERED jam on the brakes and run back to the taxi and grab the phone off his roof for him.
We are all in this together and all it takes is one little ripple to make one heck of a difference?
It was never about the Taxi driver and the phone or that you had to alter the planned route. The run was a great lesson in the resolve it takes to chisel character.

Keep in contact with The Thaiger by following our
Facebook page
.


Are you considering a medical procedure abroad? With Thaiger Medical you can research hospitals and doctors, choose a destination in Thailand or abroad, and book an appointment today.

Out of 37 countries, Thailand has the worst pension system, says Bloomberg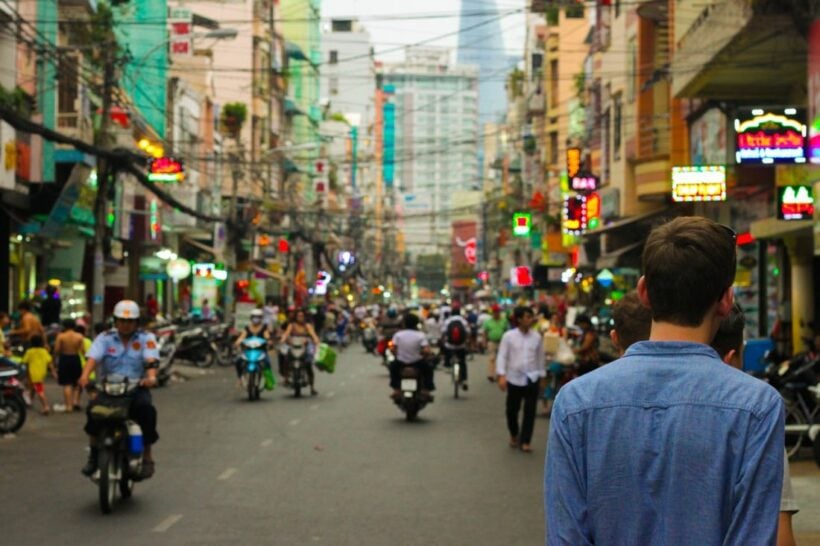 Thai Residents reports that on Sunday, Bloomberg published an article on the world's best pension systems, using information gathered from the 2019 Melbourne Mercer Global Pensions Index.
The survey looked at the pension systems of 37 countries with metrics including employee rights, savings, the number of homeowners, growth of assets, and growth of the economy. The purpose of the analysis was to determine what was needed to improve state pension systems and to gauge the level of confidence citizens had in their state pension system.
The Netherlands and Denmark were found to have the world's best state pensions, with Australia, Finland, Sweden, Norway, Singapore, New Zealand, Canada, and Chile next. Out of all 37 countries, Thailand finished last, with what the report described as an extremely ineffective and ambiguous system.
"Thailand was in the bottom slot and should introduce a minimum level of mandatory retirement savings and increase support for the poorest."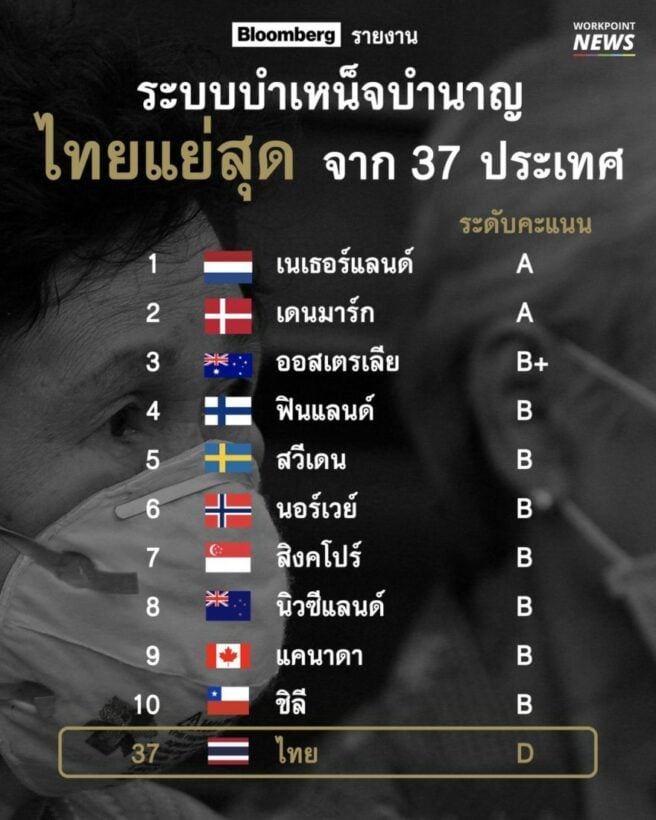 Photo: WorkpointNews
Thai Residents states that only those employed within the government system in Thailand are eligible for a pension based on salary. For most Thai citizens, pension amounts vary from 600 baht to 1,000 baht a month, depending on the recipient's age.
A report carried out by The Securities and Exchange Commission (SEC) advises Thai citizens to have at least 4 million baht saved by the time they retire, but Thai Residents reports that 60% of Thai retirees have less than 1 million baht in savings, with one in three citizens who have reached retirement age are forced to continue working in order to survive.
SOURCE: thairesidents.com
Keep in contact with The Thaiger by following our
Facebook page
.
Tax on salt content being considered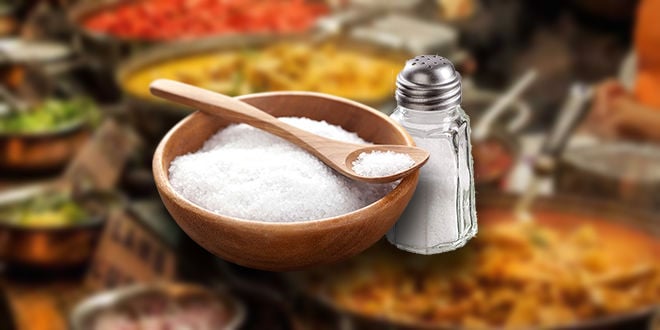 The Excise Department is considering imposing a tax on the salt content of food to encourage food producers to reduce the sodium content of snacks, instant noodles and seasoning cubes.
The director of the Office of Tax Planning said that the department is discussing a limit on the amount of sodium food can contain, in line with the standard set by the World Health Organization (WHO), which is 2,000 milligrams of salt per day.
In reality, Thai people consume an average of 1,000 milligrams per meal, making their daily intake well above WHO guidelines, according to the director.
He said any tax imposed would be at a level which would encourage food producers to reduce the sodium in their processed food without being punitive, adding that the proposal isn't intended to generate more tax revenue, but to help protect the health of consumers. Excessive sodium in the diet can lead to high blood pressure and kidney disease.
Fish sauce, soy sauce and salt would not be taxed.
SOURCE: thaipbsworld.com
Keep in contact with The Thaiger by following our
Facebook page
.
Water shortage warnings in 22 provinces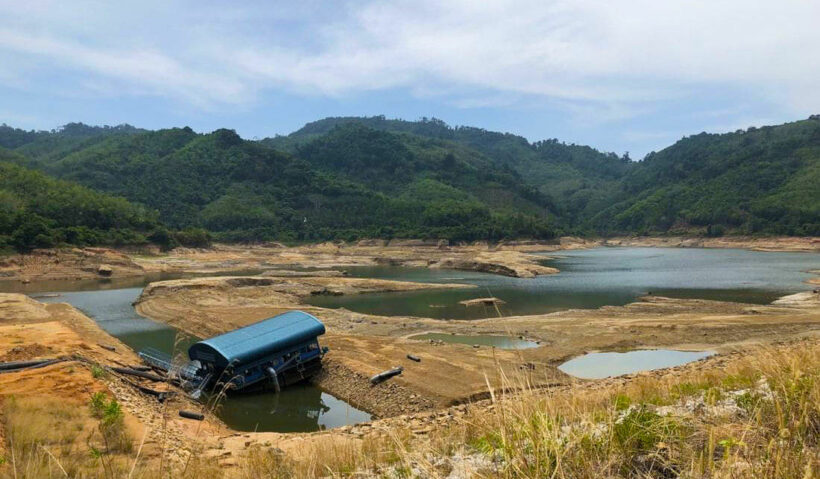 People living in 22 Thai provinces are being warned to prepare for shortages of drinking water during the upcoming dry season, due to start on November 1st.
The warning was issued by the National Water Resources Office, citing low levels in reservoirs, which are the main sources for tap water production waterworks in 22 provinces.
Areas at risk identified by the office are in northern, north-eastern, eastern and southern provinces.
Measures have been adopted by agencies charged with dealing with water shortages. including dredging water channels to allow greater volumes of water to flow into reservoirs, drilling underground wells, enlarging storage ponds and the purchase of water to supply to those in urgent need.
The Royal Irrigation Department has announced that people should use water sparingly.
There are currently about 6 billion cubic metres of usable water in reservoirs in the affected provinces, with 5 billion cubic metres reserved for consumption and ecological preservation, leaving only 1 billion cubic metres for use in agriculture.
This means farmers in the Chao Phraya river basin may not be able to grow a second crop of rice this year.
SOURCE: thaipbsworld.com
Keep in contact with The Thaiger by following our
Facebook page
.