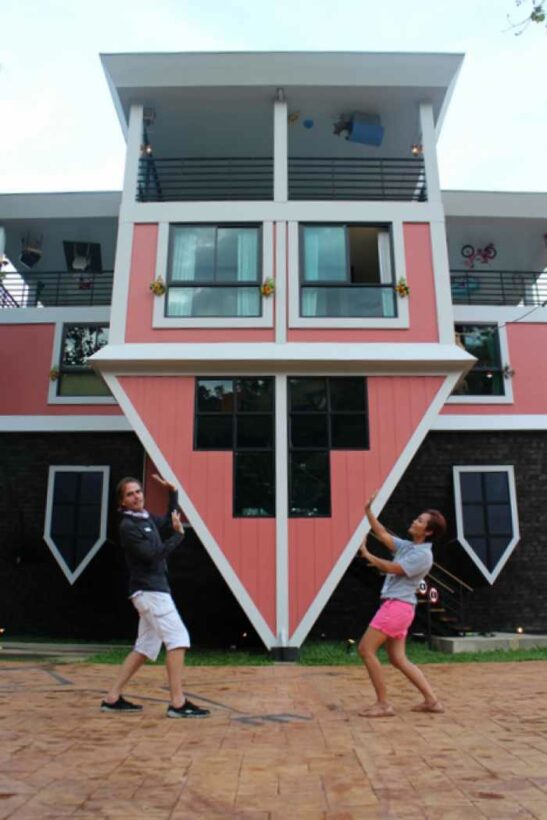 PHUKET: Beware, fellow ladies of Phuket: skirts are not advised at the island's newest tourist attraction, as you might feel compelled to strike some compromising poses once you walk into Baan Teelanka – otherwise known as the Upside Down House. So, be sure to plan ahead and throw on a pair of pants.
Baan Teelanka is a place of dizzying delight, a quirky yet fully functional house with just one catch – the floor you walk on is actually the ceiling, and everything that belongs on the floor in a normal house, is hanging above you.
Have you ever been wondering what Phuket has to offer that no other place in Thailand does? Maybe, you have been looking for something new to do on a rainy day? Well, look no further than Baan Teelanka and its backyard labyrinth – A-Maze-in-Phuket.
As you walk into the house – camera at the ready – you may just hear Alex Riva, one of the masterminds behind the house, saying, "Welcome to the Upside Down House, where even the fish swim upside down. After six months of training, they finally got it!"
Multiple attractions
"We are not an attraction – we are attractions. Two is better than one," Mr Riva told the Gazette, proudly boasting that Baan Teelanka and A-Maze-in-Phuket are two separate sights, and both the first of their kinds in Thailand.
"We are the first and only upside down house in Thailand. It is very simple; there is no magic in the house. Other places like this use magic or special effects, but that is not what we wanted to do. All we wanted to do was build a house – an upside down one," said Mr Riva.
"The maze is a nice activity that the kids love" he added, and although the hedges that line the maze are still growing, it has already seen kids and adults racing through its pathways trying to beat each other to the exit.
Mr Riva makes up just one half of the dynamic, driving force behind Baan Teelanka, with the other half being his wife, Tiwa Yodying.
"Teelanka means upside down – when kids do a flip we call it [in Thai] tee lanka. Nah lak dee – it is cute," said Ms Tiwa.
Baan Teelanka is fun for all ages, said Ms Tiwa, from tiny tots to grannies with canes.
"We have had people of all ages visit the house, even the elderly "omma" Chinese women. One woman told me, 'Thank you for building this here, so I don't have to go far away to see something like this.' She came with her grandchildren and had a lot of fun," Ms Tiwa said.
All about the pictures
Baan Teelanka was not originally designed with social media in mind, said Mr Riva, but the first wave of customers has proved that picture sharing is an integral part of most visitors' experiences.
"We thought that people would come and appreciate the architecture – the high ceilings, the high roof, the Asian-style design – but it turned out that for most of our guests at the moment, it is all about the pictures," said Mr Riva.
"People want to take pictures here, so they will ask me: 'What pose do I have to do?' My answer would be: 'It is a house, you do whatever you want!'
"They come with that in mind, so at every corner they are looking for a different pose, which is wonderful, because then they share the pictures through social media."
"Some just go up there and lay on the roof and act like spiders – it's great!"
The Facebook reaction to Baan Teelanka has been quick and very positive, said Mr Riva and Ms Tiwa. The homeowners also happily pointed out the creative picture-taking opportunities of the house's open spaces and nicely decorated rooms.
"I do hope that people appreciate the fact that this isn't just a two-dimensional painting on a wall, it is a house – you have to appreciate the spaces."
Not a restaurant
Baan Teelanka is new and colorful, and is starting to attract the attention of tour buses and cars as they drive down the Bypass road, and Mr Riva and Ms Tiwa told the Gazette that they can see tourists pointing at the house as they go by.
The biggest issue the upside down homeowners face right now is informing the public and tour guides about what the house actually is, Mr Riva added.
"Tourists are asking their guides what the house is, and we think their guides are telling them: 'Well, I think it is a restaurant,'" said Mr Riva.
"We have even had people come by in the evening, asking us, 'Are you open for dinner?'"
Some tour guides have been visiting the house to inspect it for customers, said Ms Tiwa, but most travel agencies have been slow to react.
"Tour guides and agencies are still offering the same packages as always, and we are trying to get Baan Teelanka into some of those packages," she said.
"It is going to take some time. We did a lot of groundwork on Facebook so that when we opened, we could hit the ground running," added Mr Riva.
A family affair
After eighteen months of preparation, ten months of construction, countless hours of brainstorming and personal touches from the hands and home of the Riva family, Baan Teelanka opened its doors to Phuket on April 23.
The logo is the product of some serious brainstorming by the two younger Riva daughters, while a few pieces of artwork featured throughout the house were created by the oldest. Some objects in the house came from the family home, like the golf clubs found on the top level of the house (which is actually the garage).
The hotelier husband and wife spent more than 20 years working in hotels and constantly moving their family around, said Ms Tiwa. So, after much deliberation, they decided to settle with their children in Phuket.
"We wanted this to be a Phuket family business," said Ms Tiwa. "We saw that Phuket had nothing like this, so we wanted to bring it here."
— Mauri Grant
Keep in contact with The Thaiger by following our
Facebook page
.
Thais go bananas over freak plants in pursuit of lottery numbers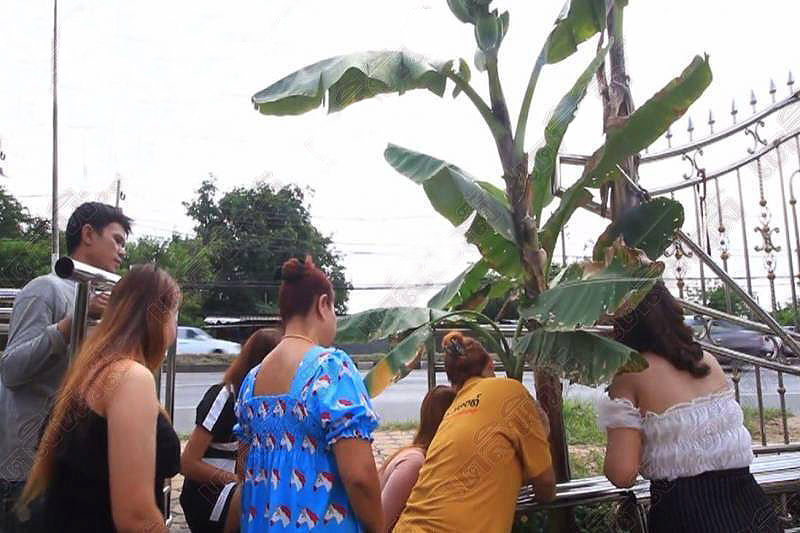 PHOTOS: Daily News
The answers are in the banana leaves.
Thai people LOVE playing the lottery (and gambling generally). In fact they're BANANAS about the twice-monthly lottery (it was drawn again today). Daily News has reported about two unusual banana trees growing in front of a shop in Klong 4 Pathum Thani, just north of Bangkok. The trees did not have blossom and on one plant two bananas were pointing skywards. On another there was a whole bunch pointing up into the sky.
There was a steady stream of the faithful lighting incense, praying and rubbing powder on the trees to get lottery numbers. One group thought '542' was the magic numbers and a path to riches (we're not sure how they came to this conclusion). 53 year old Surachai says the trees had been growing for a few months and that he'd never seen anything like it before.
An unnamed agricultural expert suggested that there was probably something wrong with the banana plants. Trees and malformed animals are a favourite source of inspiration to select numbers for the lottery, as are numbers of houses and vehicles involved in events where people experience "miracle" escapes from danger, or even bizarre accidents.
SOURCE: Daily News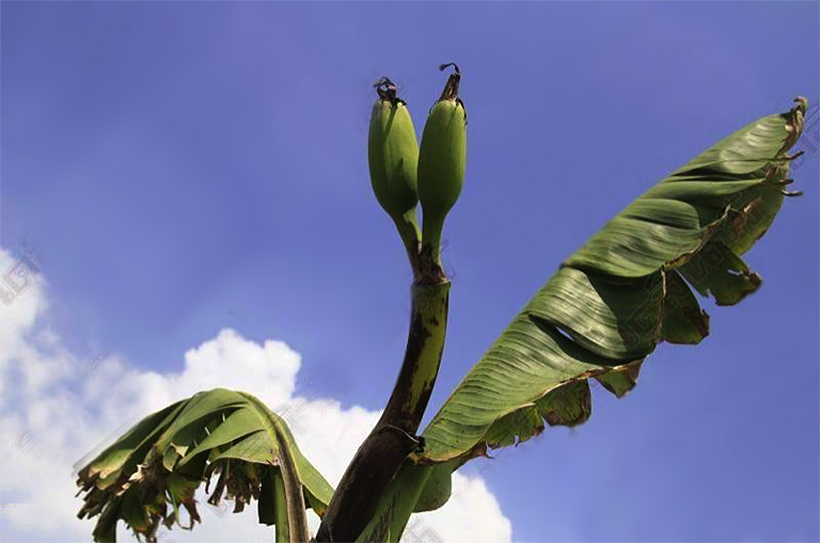 Keep in contact with The Thaiger by following our
Facebook page
.
The K-pop Olympics: performers battle in the K-pop festival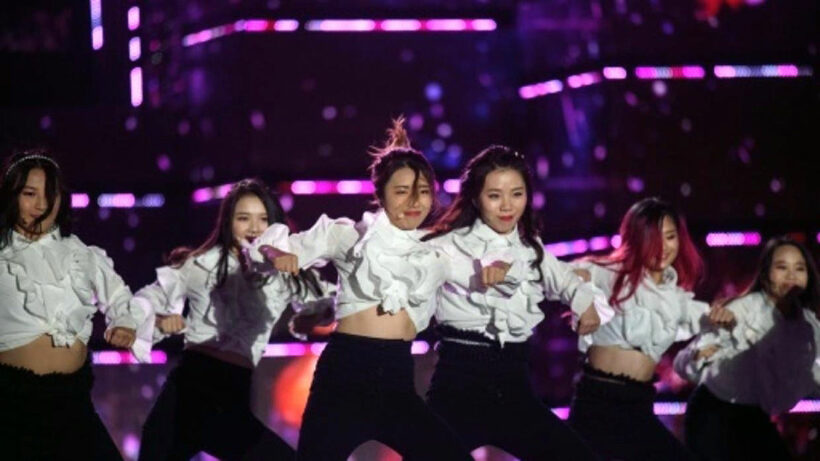 On the streets, in parks and garages, seven Cuban youngsters spent seven months practising K-pop moves to secure a spot on their dream stage: an appearance in South Korea to imitate their idols. 13 final teams from 80 countries are competing in the 2019 event.
At the grandly titled and government-funded Changwon K-pop World Festival contestants from around the globe perform imitation dances or sing cover versions of the genre's biggest hits, with thousands of fans cheering them on.
In terms of global heft, South Korea is overshadowed by its much larger neighbours China and Japan, but the event is a way for Seoul to derive soft power from one of the country's biggest cultural exports. In terms of pop-power, South Korea's K-Pop is now a recognised world-wide music phenomenon with bands like BTS and Blackpink figuring amongst the other big-hitters on the Billboard charts and outselling their western counterparts with millions of albums and downloads.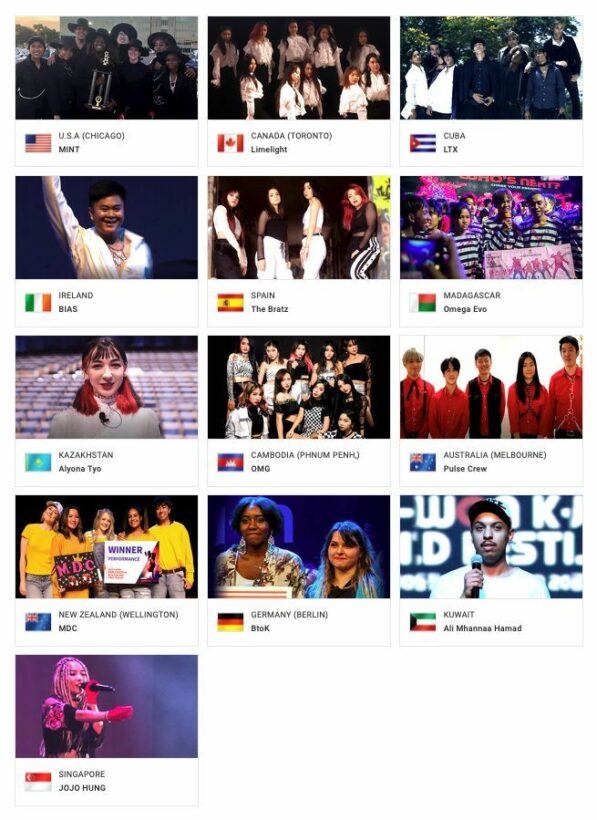 Finalists for this year
Cuba's Communist government is one of North Korea's few remaining allies: when President Miguel Diaz-Canel, successor to the Castro brothers Fidel and Raul, visited Pyongyang last November he was only the third foreign head of state to do so since leader Kim Jong Un inherited power in 2011.
But rather than geopolitics, Havana performer Karel Rodriguez Diaz – whose mannerisms and sleek hairstyle could easily be mistaken for those of a K-pop star – is more motivated by high-tempo beats and superslick dance moves.
"We never had a place with a mirror or a choreographer who could teach us the steps" but they kept on practising, he said.
His team-mate Elio Gonzalez added: "We are so excited to represent not just Cuba but also the whole of Latin America."
Some 6,400 teams from more than 80 countries entered the competition, according to organisers, with 13 groups from places as diverse as Kuwait and Madagascar winning through to the final in Changwon, where they appeared on stage waving their national flags.
"This is like watching the Olympics, a K-pop Olympics," said the event's host Lia, a member of K-pop group ITZY.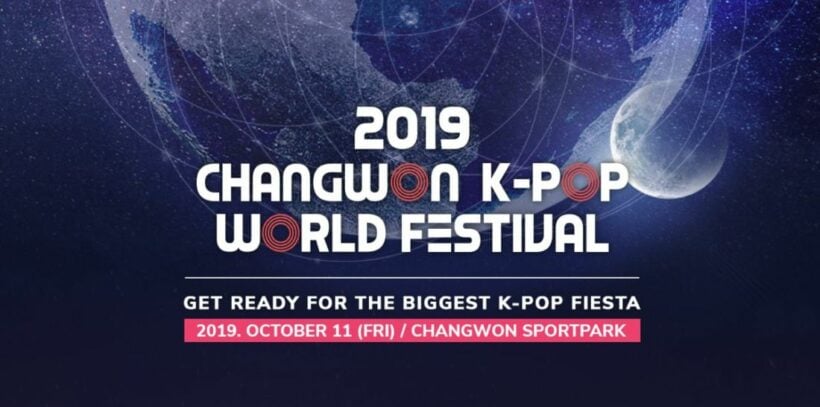 The Korean Wave
K-pop – along with K-drama soap operas – has been one of South Korea's most successful cultural exports to date. A key part of the "Korean Wave" which has swept Asia and beyond in the last 20 years, the K-pop industry is now estimated to be worth $5 billion, with boyband BTS its latest high-profile exponent, becoming the world's most successful band in the past 12 months, selling out stadium concerts within minutes, around the world.
The South Korean government has financed a variety of K-pop themed events in what CedarBough Saeji, a visiting professor at Indiana University Bloomington in the US, said was a form of long-term "soft power diplomacy".
"When you are covering you get to 'become' those idols for the three and a half minutes of the song," she said, adding that performers will go so far as matching their clothing, accessories and hairstyle to their heroes and heroines.
"The cover dancers of today will be diplomats, news reporters, and business leaders in forty years," she went on.
"And hopefully they'll still have a soft spot in their heart for Korea. Korea can't win the world through hard power – armies, economic bullying – but with soft power even a small country like Korea has a chance."
The music also provides an artistic alternative for overseas fans, especially those in developing countries, Saeji added.
"The West, especially the United States, has been so dominant culturally for so long, and having a different cultural pole to look to provides hope that one's own country can experience similar success in the future."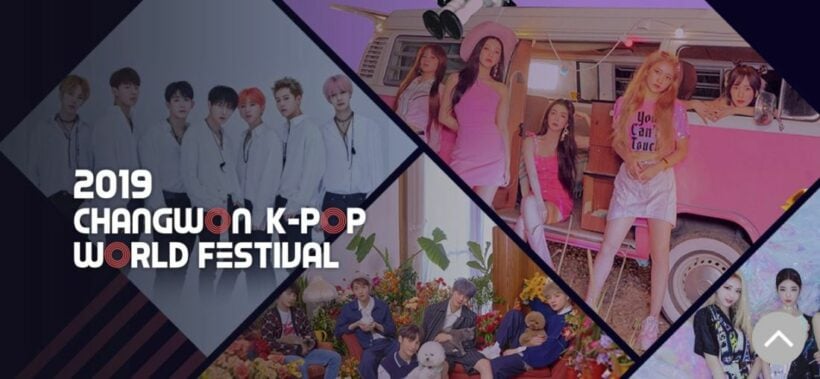 Be who you want
Beneath its glitz and glamour, the K-pop industry is also known for its cutthroat competition, a lack of privacy, online bullying and relentless public pressure to maintain a wholesome image at all times and at any cost.
Sulli, a popular K-pop star and former child actress who had long been the target of abusive online comments was found dead on Monday, with her death sending shockwaves through fans around the world.
"I think a day where (people) would be ashamed of the K-show business will surely come," a South Korean online user wrote in the wake of the star's death.
"I think an industry that makes money by (making people) sing, dance, undergo plastic surgeries and go on a diet to please the gaze of others since they are teenagers should really go bankcrupt."
But for Kenny Pham, a finalist from the US at last week's contest, K-pop's diversity – with some tunes having dark themes, while others were "cute" or sensual – is what gives him a sense of liberation.
"I like how expressive you could be," the 19 year old told AFP last week.
"I feel like it's a place where you could show the passion you have for music, dance or fashion. No one is bashing you for what your likes are."
SOURCE: Agence France-Presse
Keep in contact with The Thaiger by following our
Facebook page
.
Singha grabs a 90% stake in Thailand's Santa Fe restaurant chain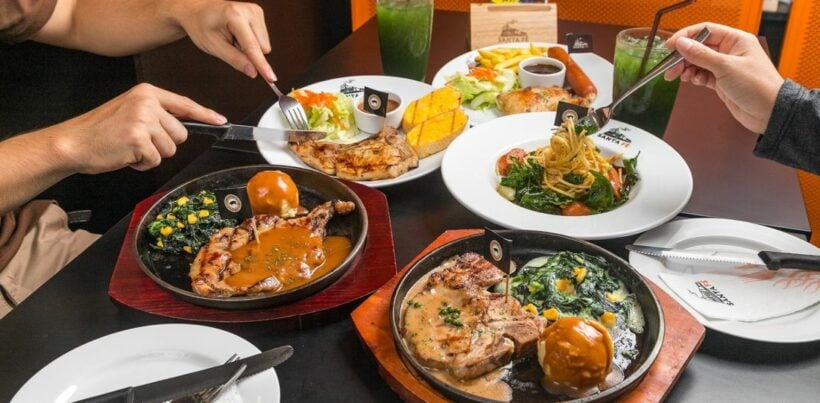 (…or is that a 90% 'steak'?)
PHOTOS: Wongnai
DealStreetAsia, an investor news site reporting on Asian business, confirms that Singha Corporation has purchased a majority stake in the Thai restaurant chain, Santa Fe. It's understood that Singha purchased the shares held by Lakeshore Capital for approximately US$50 million or 1.53 billion baht, giving it a 90% stake in the chain seen in most Thai shopping centres.
The Nation reports that Singha will now oversee over 110 restaurants across Thailand in one of the country's biggest food industry deals of the year. The company first turned its attention to the food industry two years ago, launching Food Factors Company under the Boon Rawd Brewery group.
WongnaiFood Factors aims to make 5 billion baht over 3 years under the stewardship of Piti Bhirombhakdi. The company has an ambitious long-term target of 10 billion baht a year, along with plans to be listed on the stock exchange.
The Santa Fe chain was established in 2003 by Surachai Charn-Anudet's KT Restaurant Company, with the aim of becoming a major competitor to Sizzler, the American chain brought to Thailand by Minor Food.
SOURCE: The Nation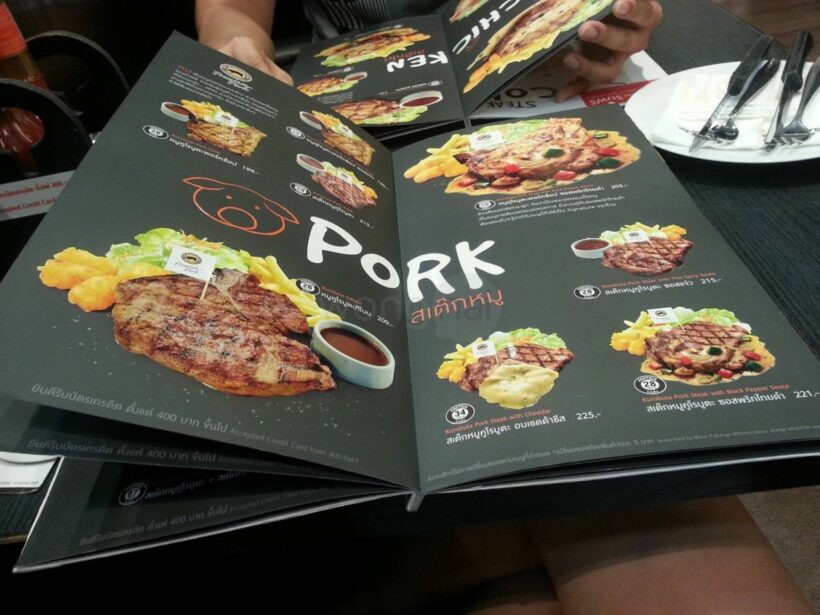 Keep in contact with The Thaiger by following our
Facebook page
.