Go-Eco Phuket takes on the ocean's silent killer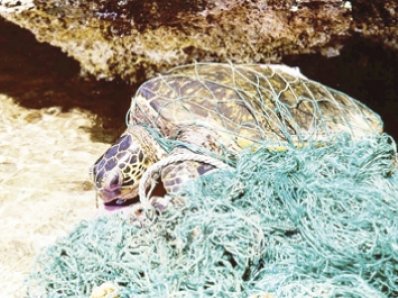 PHUKET: Rubbish. It is ugly; it costs local communities and economies; and it destroys wildlife. Every year tens of thousands of marine creatures, mammals and birds die because of the litter we drop or the fishing nets we abandon and lose at sea. If you are fed up with seeing your local dive site trashed, or rubbish left on Phuket beaches, then join us on September 30 for Phuket's largest Dive Against Debris effort ever.
This month sees divers all around the world rallying against the growing tide of rubbish, and here in Phuket it is no different. The dive community is pulling together to create the biggest underwater action of its kind in the whole of Thailand.
These PADI (Professional Association of Diving Instructors) dive centers are veteran supporters of the Project AWARE Foundation – a non-profit environmental organization mobilizing hundreds of thousands of divers across the planet to protect our oceans. And this year they have joined together under the umbrella of Go Eco Phuket to maximize their ocean protection efforts and kick off a new wave of Dive Against Debris action right here on our shores.
As Earth's growing population consumes more disposable goods, the items we discard, even thousands of miles inland, are choking our oceans. But our local actions can contribute to a clean, healthy, future for the ocean. Divers involved on September 30 will remove dangerous marine debris and document all rubbish found as part of the Dive Against Debris survey. Not only will this be made available to local organizations and groups, it will work with similar surveys conducted all across the world to help paint a truer picture of the issues facing our ocean world.
The Phuket dive community has a proud history of removing rubbish from the ocean but despite our best efforts the junk keeps piling up. Be part of the solution not the problem. Join forces with us for Phuket's largest ocean action: let's Dive Against Debris.
It is estimated that over 300 divers will take part in this event with ten PADI Dive Centers providing boats to take divers to hotspot locations. Corporate sponsors like PADI, Phuket Gazette, Phuket FM and Phuket Art Advertising are already on board along with dive manufacturers donating marine debris removal gear.
Go Eco Phuket and the Project AWARE Foundation are now looking specifically for ten corporate partners to come on board and each sponsor a Dive Against Debris boat. Your logo will be included on a Dive Against Debris banner displayed on the vessel and you'll be part of a wider community effort to tackle the growing onslaught of rubbish entering our ocean and destroying our wildlife. Sponsorship of a boat is just 15,000 baht.
Parties and concerts are also planned before and after the event – dates and acts will be confirmed soon.
If you are interested in joining our efforts and being part of the solution, then please contact PADI Regional Manager and Project AWARE Ambassador Tony Andrews on tony.andrews@padi.com.au or contact the Phuket Gazette directly. Or visit facebook.com/goecophuket.
The problem with marine debris

Every year, tens of thousands of marine animals and seabirds die from eating or getting tangled up in marine debris. Here's the ugly and frightening truth surrounding our mass throwaway culture:
Almost 90 per cent of floating marine debris is plastic.
Over 6 million tonnes of marine litter could be entering our ocean every year.
Research of northern fulmar seabirds found dead on beaches showed 95 per cent had plastic in their stomachs. Each bird had swallowed an average of 35 plastic pieces.
35 per cent of plankton-eating fish found during a study in the North Pacific Central Gyre had ingested plastic.
Annual plastic production and use of plastics has risen from 1.5 million tonnes in 1950 to 230 million tonnes in 2009.
Marine debris has affected more than 260 different marine species, including 86 per cent of sea turtles, 28 per cent marine mammals and 36 per cent of seabirds.
The majority of marine wildlife deaths are due to eating marine debris.
Animals that eat marine debris can choke if it catches in their throat. Once swallowed, plastic cannot be digested and makes the animal feel like it is full, so it stops eating and can starve to death.
The Dive Against Debris is proudly sponsored by the Phuket Gazette, PGTV and the nationally televised Phuket Today show on UBC/True Visions. Phuket Today, co-produced by PGTV and MCOT World, will be providing coverage of this event. The half-hour show runs six times a day, seven days a week, on channel 99.
— Joanne Marston
Keep in contact with The Thaiger by following our
Facebook page
.
Out of 37 countries, Thailand has the worst pension system, says Bloomberg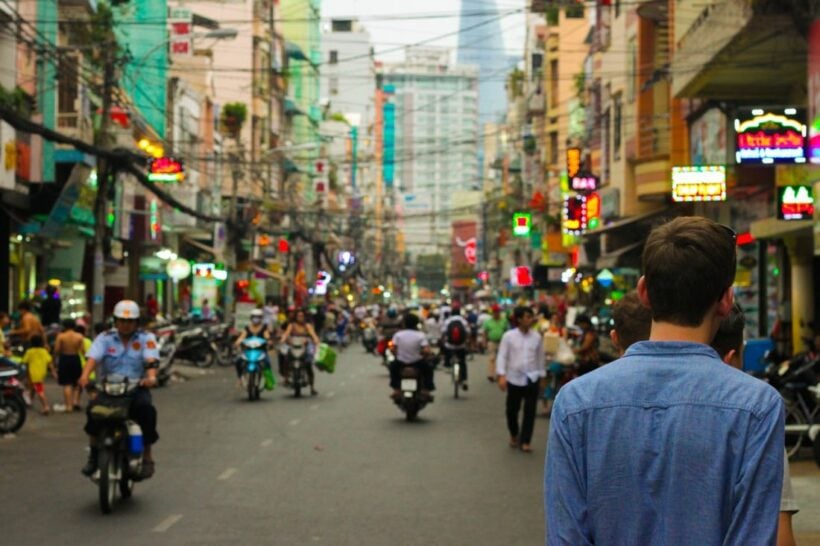 Thai Residents reports that on Sunday, Bloomberg published an article on the world's best pension systems, using information gathered from the 2019 Melbourne Mercer Global Pensions Index.
The survey looked at the pension systems of 37 countries with metrics including employee rights, savings, the number of homeowners, growth of assets, and growth of the economy. The purpose of the analysis was to determine what was needed to improve state pension systems and to gauge the level of confidence citizens had in their state pension system.
The Netherlands and Denmark were found to have the world's best state pensions, with Australia, Finland, Sweden, Norway, Singapore, New Zealand, Canada, and Chile next. Out of all 37 countries, Thailand finished last, with what the report described as an extremely ineffective and ambiguous system.
"Thailand was in the bottom slot and should introduce a minimum level of mandatory retirement savings and increase support for the poorest."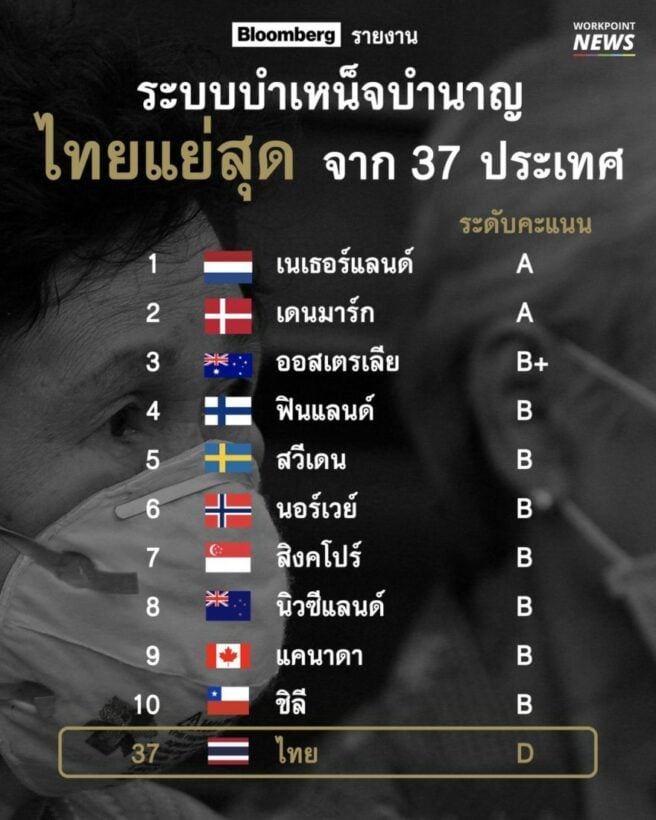 Photo: WorkpointNews
Thai Residents states that only those employed within the government system in Thailand are eligible for a pension based on salary. For most Thai citizens, pension amounts vary from 600 baht to 1,000 baht a month, depending on the recipient's age.
A report carried out by The Securities and Exchange Commission (SEC) advises Thai citizens to have at least 4 million baht saved by the time they retire, but Thai Residents reports that 60% of Thai retirees have less than 1 million baht in savings, with one in three citizens who have reached retirement age are forced to continue working in order to survive.
SOURCE: thairesidents.com
Keep in contact with The Thaiger by following our
Facebook page
.
Tax on salt content being considered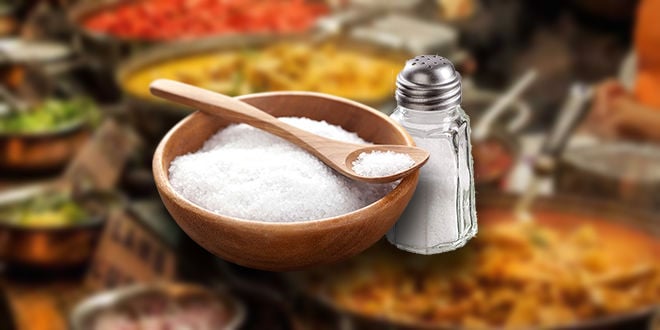 The Excise Department is considering imposing a tax on the salt content of food to encourage food producers to reduce the sodium content of snacks, instant noodles and seasoning cubes.
The director of the Office of Tax Planning said that the department is discussing a limit on the amount of sodium food can contain, in line with the standard set by the World Health Organization (WHO), which is 2,000 milligrams of salt per day.
In reality, Thai people consume an average of 1,000 milligrams per meal, making their daily intake well above WHO guidelines, according to the director.
He said any tax imposed would be at a level which would encourage food producers to reduce the sodium in their processed food without being punitive, adding that the proposal isn't intended to generate more tax revenue, but to help protect the health of consumers. Excessive sodium in the diet can lead to high blood pressure and kidney disease.
Fish sauce, soy sauce and salt would not be taxed.
SOURCE: thaipbsworld.com
Keep in contact with The Thaiger by following our
Facebook page
.
Water shortage warnings in 22 provinces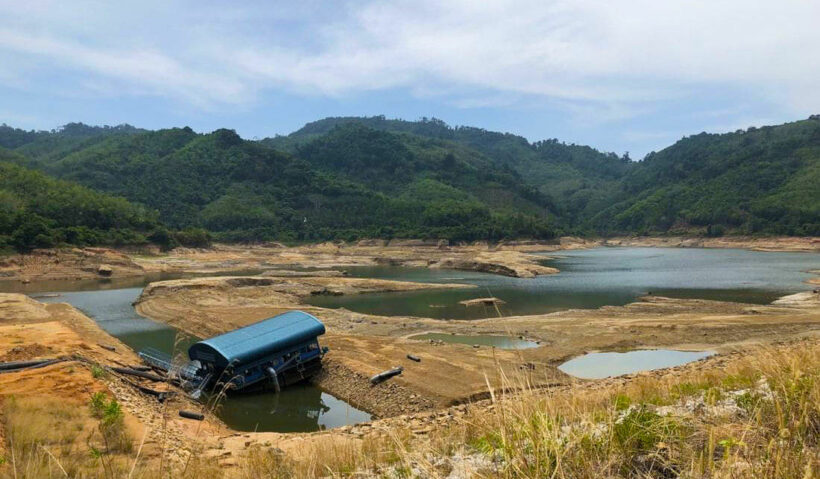 People living in 22 Thai provinces are being warned to prepare for shortages of drinking water during the upcoming dry season, due to start on November 1st.
The warning was issued by the National Water Resources Office, citing low levels in reservoirs, which are the main sources for tap water production waterworks in 22 provinces.
Areas at risk identified by the office are in northern, north-eastern, eastern and southern provinces.
Measures have been adopted by agencies charged with dealing with water shortages. including dredging water channels to allow greater volumes of water to flow into reservoirs, drilling underground wells, enlarging storage ponds and the purchase of water to supply to those in urgent need.
The Royal Irrigation Department has announced that people should use water sparingly.
There are currently about 6 billion cubic metres of usable water in reservoirs in the affected provinces, with 5 billion cubic metres reserved for consumption and ecological preservation, leaving only 1 billion cubic metres for use in agriculture.
This means farmers in the Chao Phraya river basin may not be able to grow a second crop of rice this year.
SOURCE: thaipbsworld.com
Keep in contact with The Thaiger by following our
Facebook page
.