Gardening: Tales of the understory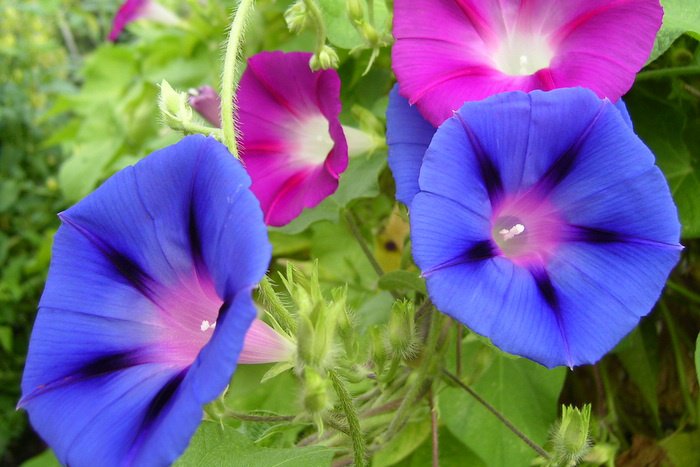 PHUKET: A few weeks ago two men, Tommy Caldwell and Kevin Jorgeson, free-climbed El Capitan (The Chief), a sheer rock face in Yosemite Park, California. Nothing special about that, you might say. But consider the circumstances. The rock is composed of granite and is 3,000-feet high. Climbing the monolith has been likened to scaling three Empire State Buildings while gripping holds no bigger than a fingernail.
As if that isn't enough of an obstacle, so arduous was the ascent route they had chosen, it had never before been climbed without artificial aids such as pitons and expansion bolts. As it was, it took the pair 19 – yes, 19 – days and they had to sleep every night on the sheer, vertical face. With fingers so cut and battered that they resembled hamburger meat, Jorgeson had to wait for a week halfway up the monolith for his wounds to heal. Caldwell waited for him.
When I first saw El Capitan some 50 odd years ago, I marveled at this golden slab of granite, glistening in the Californian sun, never dreaming that its most difficult route would one day be conquered by two intrepid and tenacious individuals.
Climbers in the plant kingdom don't attract fame in the same way. After all, their progress upwards is not down to discernible qualities of courage, to the triumph of mind over matter. Buy they do possess the same virtues of tenacity and persistence: when their very survival is at stake, they will seek out the merest crevices in order to clamber ever upwards in search of animating light.
Many of our garden favorites are climbers or creepers, but whereas they only scramble up a mere garden trellis or cover a bare wall, in the wild such vines as lianas may climb a hundred feet in search of that elusive blue beyond. For though plants need light in very different amounts, they all need some in order to promote photosynthesis, the process whereby green leaves absorb light and convert it into chlorophyll and oxygen.
But the nature and intensity of the light source does make a massive difference. Naturally, many tropical plants need hours of direct sunlight: vines such as bougainvilleas, allamandas, coral vines, solandras, odontadenias, passion flowers and ipomoeas (morning glory) soon look sickly without exposure to the full glare of the sun.
For others, that is not the primary requirement: they need filtered sunlight or shade which allows only reflected or indirect light. After all, that is what the understory plants in the jungle are used to and adapted for. They not only appreciate the cooler, moister environment of the rainforest floor where the air is damp and still, they are able to utilize relatively small amounts of light in order to thrive.
There are also factors which help them in their search for survival. Most huge rainforest trees have a short period which they shed most of their leaves: during this period of one to two weeks, there is an opening in the canopy which allows a limited amount of light to penetrate the darker recesses of the forest. At this crucial time, the understory plants sprout foliage which takes advantage of the filtered sunlight, producing a carbon balance that, with luck, will last all year.
Furthermore, these understory plants can utilize light wavelengths that most canopy trees cannot, so indirect light is more beneficial to them than to their taller neighbors. In part this propensity is due to the range of foliage coloration (think the multicolored leaves of the prayer plant), in part it is the result of broad leaves which make the most of what light is available. Is that what makes your dieffenbachias and aglaonemas so popular as house plants? Well actually, it is both their dramatic foliage and their ability to utilize low levels of light that makes them sought after.
I conclude with a cautionary tale which illustrates my point about light levels. I recently pollarded a senna tree. Sadly it is too big for my garden but I am reluctant to cut it down. Entwined around its trunk is a variegated clerodendron (now confusingly called an epipremnum), one of those climbing understory plants we referred to earlier. It has huge heart-shaped leaves the size of dinner plates as part of its survival kit in the forest understory. But here, abruptly exposed to direct sunlight, scorch marks are disfiguring its once handsome foliage. Some leaves have already shriveled and died.
All is not lost. It is slowly moving its main stems to the shady side of the tree trunk.
Like our resourceful human climbers, I have no doubt it will survive.
If you have a question or a garden that you would like featured you can email me at: drpaccampbell@gmail.com. Further information about this gardening series and Patrick's other work can be accessed at: patrickaccampbell.wordpress.com
— Patrick Campbell
Thai Life

Join the conversation and have your say on Thailand news published on The Thaiger.
Thaiger Talk is our new Thaiger Community where you can join the discussion on everything happening in Thailand right now.
Please note that articles are not posted to the forum instantly and can take up to 20 min before being visible. Click for more information and the Thaiger Talk Guidelines.