Thai Life
Blazing Saddles: Dreams of Bang Wad Dam mountain biking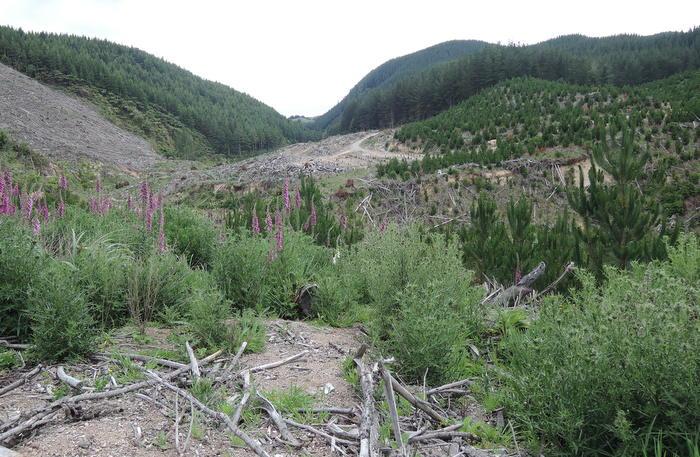 PHUKET: Undoubtedly the Bang Wad Dam and its surrounding mountainous environs high above the Phuket Country Club and golf course could offer fabulous recreational and cycling potential if it is developed with foresight and care. I have written previously about the current plans to develop this area and why I think there needs to be a serious re-appraisal of the vision.
Former-Phuket Governor Nisit Jansomwong announced last year that over 30 million baht from the 2016 fiscal year budget has been approved for the development of the Bang Wad Reservoir, including the installation of bike lanes. In fact, plans for recreational development of both Bang Wad Dam and Bang Neaw Dam in Thalang were tabled by former Phuket Provincial Administration Organization President, the late Paiboon Upatising, as early as 2011. In addition to bike lanes, Mr Paiboon's vision included jogging tracks, botanical gardens, recreational areas and retail infrastructure.
In his address last year, Govenor Nisit encouraged local governments to maintain the growing cycling trend in Phuket while pointing out that Bang Wad Reservoir would be a good addition for promoting sports tourism.
"Local people have requested that Bang Wad Reservoir be redeveloped into a new place for people to relax and to attract more tourists to Phuket," he said.
"We have already held several marathons on the island. In the future, I would like to see more cycling events. Phuket's landscape is really beautiful and cycling is good for health."
While encouraging, commencement of work at Bang Wad Dam is still more than a year away. While I was cycling around the dam's tree-covered loop road last week, it was difficult to see what purpose new cycle lanes would actually serve. The road itself is very nearly free of traffic and already offers one of the best cycle-ways on our island, surrounded by beautiful hillside and water vistas. Much of the road has been re-surfaced in the last year, making for perfect cycling, as long as you remain alert for the occasional sleeping soi dog on the road.
A much more productive and visionary use of the earmarked funds would be to develop the surrounding hills with mountain biking trails weaving through the lush vegetation and offering fabulous views across much of the central part of Phuket Island.
I recently cycled in one of the world's greatest mountain biking destinations: the Whackarewarewa Forest just south of Rotorua Town in New Zealand's north island. It's one of the oldest mountain bike networks in this cycling-mad country, with carefully-crafted trails, unbeatable riding surfaces, well-draining volcanic soils, varying topography and fantastic scenery. No wonder Rotorua is renowned among mountain bikers worldwide as a premier riding destination.
With around 130km of continually-evolving trails, there is superb riding catering to every level of fitness and expertise, from beginners and family groups through to experts looking for extreme action. The forest is divided into several riding areas and each trail is carefully graded from Beginner/Kid-Friendly, right through to the Lycra- lacerating Expert and Extreme end of the spectrum.
The New Zealand government, which researches such things very carefully, has reams of data showing the significant contribution that this mountain biking area makes to the lifestyle and economy of the country, offering events for everyone, from serious racers, through to recreational cyclists. The country hosts such events as the New Zealand National Championships; the Singlespeed World Championships, and the ten day annual Rotorua Bike Festival.
This, I believe is how the Bang Wad Dam area could and should be developed.
Phuket desperately needs safe cycling trails far away from vehicular traffic and the increasing levels of air and ground pollution.
Cutting trails through non-productive degraded land – as exists all around on the hillsides above the Bang Wad Dam – would be an inexpensive and simple use of the allocated budget, yet it would provide exactly the varied and challenging terrain that mountain bikers and families with kiddies crave.
Bike rental shops, restaurants and cafes and licensed massage services could be offered to complete the attractions for visiting and local cyclists alike, and to monetize the whole endeavor so that it can be properly maintained and administered on an ongoing basis.
30 million baht is not a lot of money if you plan to build parks, botanical gardens, retail infrastructure, a conference center jogging tracks and concrete bike lanes, but that amount could cut a hell of a lot of first class and well maintained mountain biking tracks!
Digital subscribers may download the full newspaper, this week and every week, by clicking here.
Keep checking the Phuket Gazette, join our Facebook fan page or follow us on Twitter @PhuketGazette for the latest news updates.
— Baz Daniel