Blazing Saddles: Bicycling in Bangkok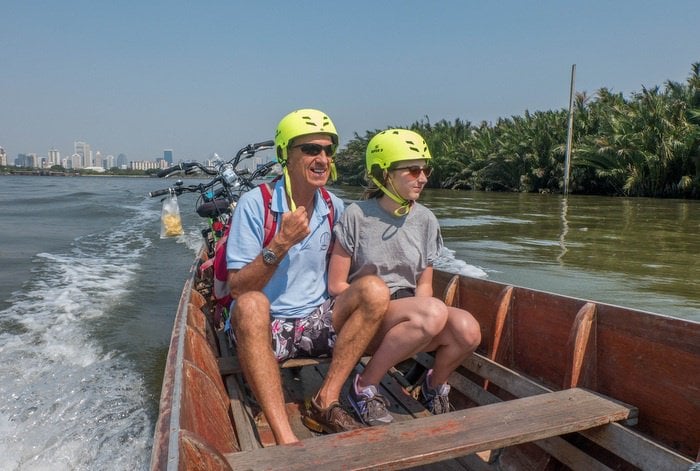 PHUKET: I have long believed the bicycle represents something of a magical chariot with the ability to unleash serendipitous experiences at many turns. So it proved on my last visit to Bangkok, where I had flown to spend some time with my 22-year-old daughter, Olivia, who stopped there en route from Sydney to London.
Now it's probably no coincidence the words relaxing, bike ride and Bangkok hardly ever appear in the same sentence. In fact, the thought of cycling in Bangkok seems to offer as much possibility for relaxation and pleasure as say, thrusting a live cobra down one's underpants.
However, as I was walking along Sukhumvit Road between Soi 20 and 22 on a typically sticky Bangkok morning, out of the blue I saw a row of brightly painted new Trek mountain bikes chained up outside a spa and massage shop.
Naturally, my curiosity was piqued and so I entered the dimly-lit interior of the shop where I was greeted by a young enthusiastic Dane named Martin Vestergaard. Martin is the owner of Bangkok Bike Adventure (www.bangkokbikeadventure.com) which he runs from his Thai wife's massage and spa shop at 400 Sukhumvit Road.
Martin explained that when he arrived in the hot, polluted concrete jungle that is Krung Thep he so missed his native cycle-friendly homeland that he was determined to discover if there were hidden corners of the metropolis where relaxing and healthy cycling could be enjoyed. He was amazed to discover that behind the endless facade of high rises, malls, markets and condos lay a secret world where biking could be an absolute pleasure.
Martin decided to launch Bangkok Bike Adventure as a means of introducing even the most inexperienced cyclist to this unknown world of greenery and quietude hidden just out of sight of the average resident or visitor to this maniacal metropolis.
And so it was that my daughter and I decided to sample Martin's half-day tour which is designed to take riders on a fascinating cycling trip through Bangkok and in particular to the massive green oasis that lies secreted at its center known as the 'Jungle of Bangkok'.
We turned up bright and early next day to meet our excellent guide who would lead us on our magical mystery tour of a city I thought I knew so well. We were kitted out with bicycles adjusted to our size and needs and then we were off.
We started with some easy biking along the pavements to nearby Benjakiti Park, where we followed the leafy trails, and I was reminded of frequently taking my little toddler daughter, as she was then, to the huge lake in this park to feed the abundant fish and turtles that live here amid the chaos of Bangkok.
We carefully cycled further along Soi Asoke to the simply amazing bustling fresh market in Khlong Toey. This hive of human and animal activity operates on a 24/7 basis and wheeling our bikes through the myriad stalls, live seafood tanks and bustling chaos was a simply jaw-dropping experience with 'wows!' and photo ops at every turn.
Leaving the market we cycled a short distance to a hidden river pier, where we loaded our bikes aboard an open long-tail boat to cross the massive Chao Praya River over to the Bang Kachao isthmus, the 'Bangkok Jungle'.
Upon unloading our bikes, it felt as if we had entered a leafy, saner, parallel universe unknown to most of Bangkok's denizens and yet so very close to their everyday stressful lives. As we cycled along raised concrete paths through trees and mangroves the world of skyscrapers and traffic jams seemed a universe away.
The air was noticeably cleaner and well oxygenated and the quietude and sound of birdsongs were all the more surprising because we were still in the heart of the city and yet screened off from is pernicious insanity.
Here on this peninsula, traditional Thai life is conducted as it once was, and still is, up country and far away from Thailand's feverish cities.
We visited floating markets, ancient temples, peaceful wildlife reserves, traditional wooden houses on stilts and much more.
We made a stop for lunch in an old-fashioned ramshackle restaurant where the seafood was fresh and delicious, and later on stopped at the funky riverside Bangkok Tree House coffee shop and restaurant for more refreshments. Throughout our ride people were noticeably friendlier and happy to see us, greeting us with a happy wave.
Our boat was waiting for us at the pier after riding through this 2,000 hectare 'lung' of Bangkok and it ferried us back into the mayhem of inner city life.
We had been away just four hours and had cycled a mere 25 kilometers, yet we felt as though we had journeyed to another world where calmer, saner souls ruled and bicycles were the logical way to move about and enjoy the relaxing environment.
You can reach Martin Vestergaard's Bangkok Bike Adventures at contact@bangkokbikeadventure.com and at call 085 918 6324.
— Baz Daniel
Keep in contact with The Thaiger by following our
Facebook page
.
10 billionaires among Thailand's 500 MPs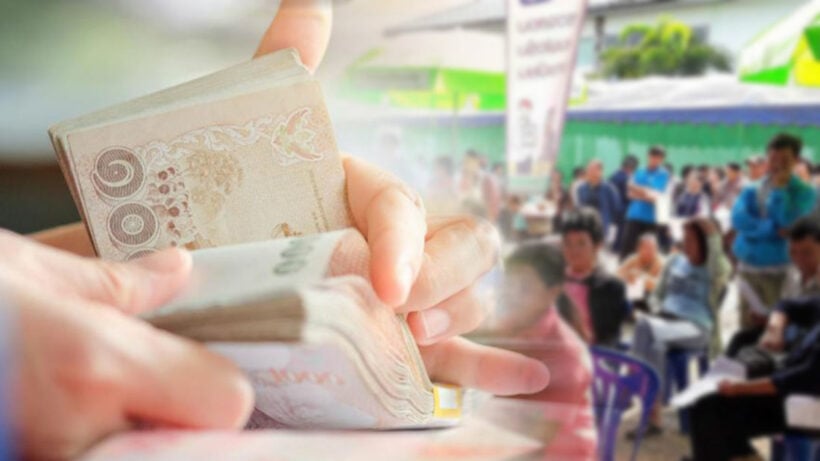 Thailand has 10 billionaire MPs, while the poorest MP has just 5,064 baht in his bank account, according to reports from the Office of the National Anti-Corruption Commission.
Of the 10 billionaire MPs, Mrs. Nathee Ratchakitprakarn, of the Bhumjaithai Party, wife of Tourism and Sports Minister Pipat, is the richest, with declared assets of about 4.675 billion baht.
The other nine billionaire MPs are:
Mr. Anutin Charnvirakul, Bhumjaithai party leader, deputy prime minister and public health minister, with 4.249 billion baht (including two planes, two boats, Buddha images worth 121 million baht and 395 million baht in bank deposits)
Bhumjaithai MP for Satun province, Mr. Piboon Ratchakitprakarn, with 2.342 billion baht
Mr. Suriya Juangroongruangkit, industry minister and Palang Pracharat MP, at 2.198 billion baht
Mr. Apichaiubon, Democrat party-list MP, with assets of 2.048 billion baht
Mr. Nataphol Teepsuwan, Palang Pracharat party-list MP and education minister, with 1.985 billion baht
Khunying Kalaya Sophonpanich, deputy education minister and Democrat party-list MP, with 1.785 billion baht
Ms. Supamat Issarapakdi, Bhumjaithai party-list MP, who has 1.609 billion baht
Mr. Kittisak Khanasawat, Pheu, Thai MP for Maha Sarakham, with 1.529 billion baht
Democrat party-list MP Korn Chatikavanich, with 1.097 billion baht
PM's Office Minister and Chart Pattana party-list MP Tewan Liptapallop, who has 1.03 billion baht
House Speaker Chuan Leekpai has assets of about 8 million baht
Of the 500 MPs, it appears that Mr. Phisanu Polatee, Bhumjaithai, MP for Pathum Thani province, has the least assets. There was, at the time reporting, only 5,064 baht in his bank account.
Earlier, he reported that he earned 14,000 baht a month from the Provincial Administration Organization. His earnings as an MP since May totaled 829,700 baht. He said he is living in the house of his mother and the car that he has been driving belongs to a friend.
Several MPs have not yet declared their assets to the NACC's Office, including Future Forward party leader Thanathorn Juangroongruangkit and Future Forward MPs Pannika Wanich and Pitha Limcharonrat.
SOURCE: thaipbsworld.com
Keep in contact with The Thaiger by following our
Facebook page
.
PM will act on opposition's recommendations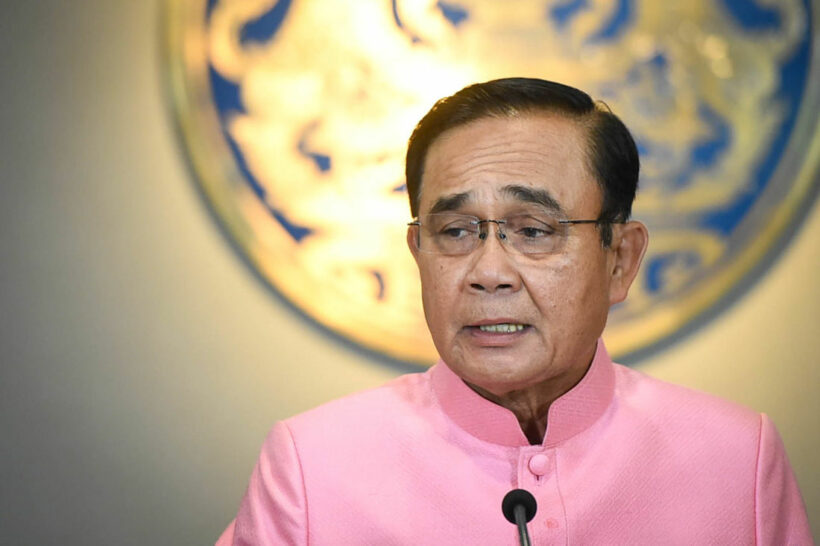 Prime Minister Prayut Chan-o-cha said on Saturday that he was satisfied with the deliberations over the budget bill in the previous two days and promised to act on the constructive suggestions offered by opposition parties.
Regarding the 400 billion baht allocated for the Central Fund, the Prime Minister admitted that the figure seems high, but it actually isn't when measured against various urgent issues requiring immediate attention, such as flood relief, pensions and critical projects proposed by local administrative bodies during cabinet meetings.
Defending the increased military budget, the PM said that the mission of the military isn't just to defend the country from invasion, but also the interdiction of smuggling and non-military activities such as disaster relief operations.
Tens of thousands of troops are deployed along Thailand's borders, with many of them stationed in the deep south to maintain peace in the often restive region.
He defended the need for new armaments, including navy's plan to procure new vessels to protect Thailand's marine resources and enhance the navy's overall capacity. He pointed out that Thailand isn't the only country in the region enhancing its military.
He said that about 2,000 projects have been proposed to address the flooding issue and that budgetary constraints mean the government must be selective, priority being given to those which are most urgent.
Regarding the 300 billion baht investment budget, the PM said that since investments in various major infrastructure projects are, and will be undertaken by the private sector, the funds will be used as seed money from the government to supplement private investment.
He said that public debt, now 41% of GDP, is not a serious concern as Thailand has the ability to service the debts.
SOURCE: thaipbsworld.com
Keep in contact with The Thaiger by following our
Facebook page
.
Foreigner arrested for exchange counter robbery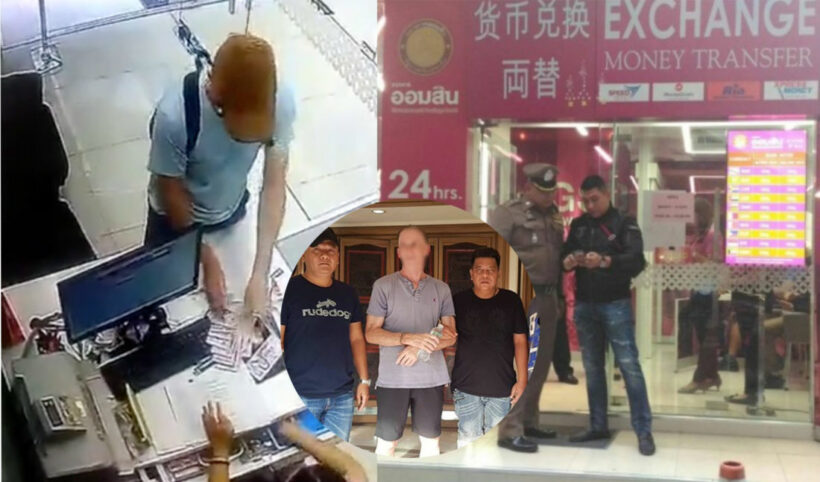 A foreign man was arrested after robbing a currency exchange counter in a Bangkok bank on 16 October. Police worked with Immigration officers and the tourist police to arrest the man, whose nationality has yet to be confirmed.
The man walked to a Government Savings Bank Currency Exchange Counter before pulling out a knife and threatening a clerk. He then ran from the bank with the money he'd received and got away on a motorbike taxi that happened by.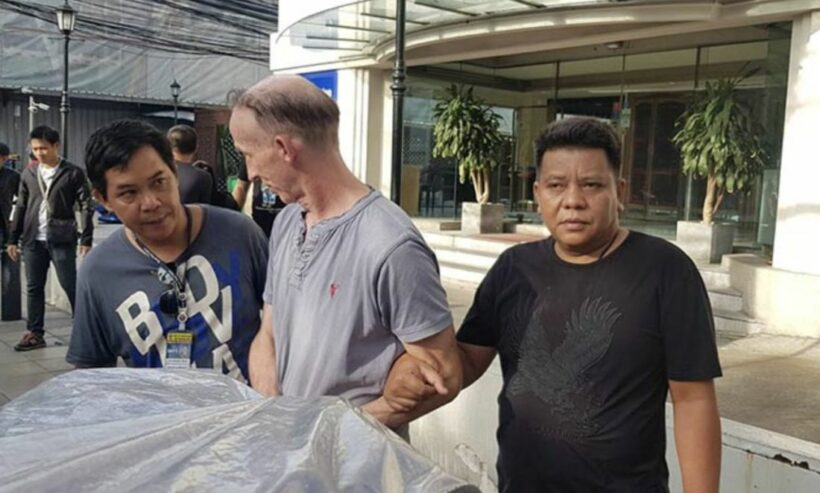 Photo : INN News
Footage from security cameras revealed information that helped lead police to the man, who was arrested a day later in his room. Police are investigating to learn the motive for the robbery and the mental state of the suspect.
SOURCE: thairesidents.com
Keep in contact with The Thaiger by following our
Facebook page
.