BKK medical marijuana farm under consideration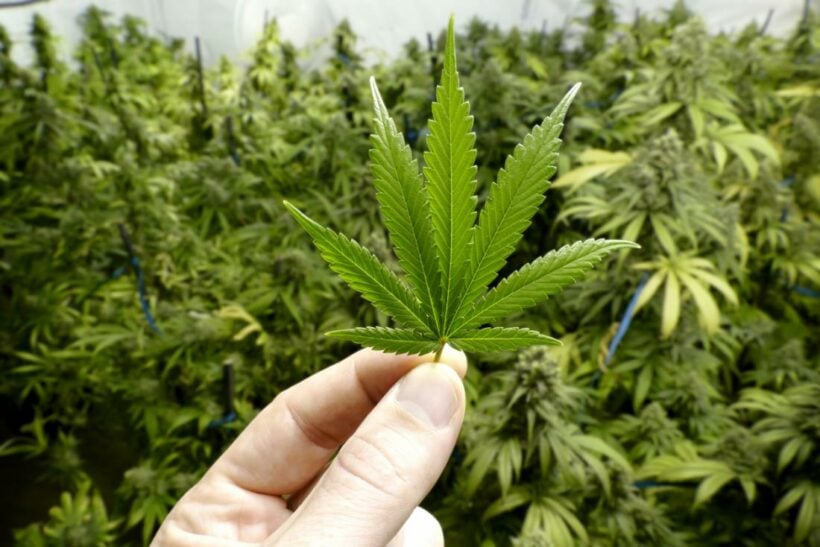 "We will be in charge of growing and improving marijuana," GPO chairman Dr Sopon Mekthon said yesterday. "We will also handle the analysis and synthesis of marijuana." 
The Government Pharmaceutical Organisation (GPO) has announced it is taking a key role in Thailand's plan to cultivate marijuana for medical purposes.
The doctor was speaking after attending a meeting with the committee reviewing the use of marijuana for medical purposes.
Some countries have legalised marijuana for medical use, including for people suffering neurological conditions, terminal cancer, Alzheimer's and Parkinson's.
Sopon said that four committees were set up at yesterday's meeting to push ahead with the plan.
In Thailand, marijuana is still categorised as a dangerous narcotic, making it necessary to amend laws before the plant could be used as a medicine.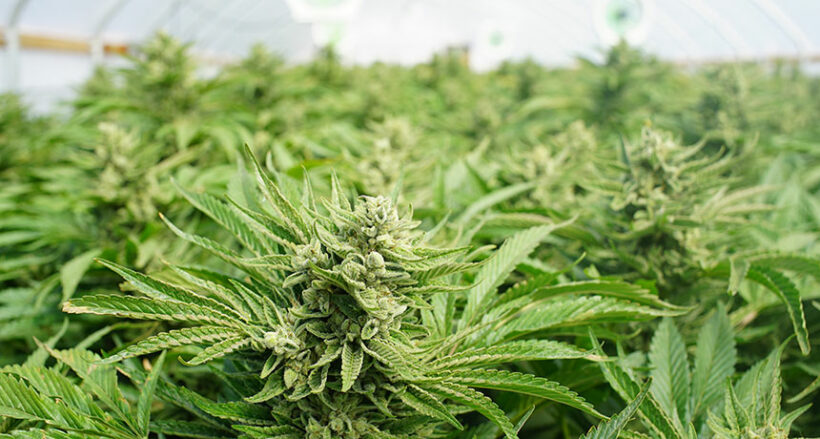 "The Office of Narcotics Control Board has assured us that it will propose amendments to the law so that we can go ahead with the plan," Sopon said.
"The proposal should reach the Cabinet next week."
According to Sopon, the GPO has planned to develop a closed-system marijuana farm of 1,100 square metres at its headquarters in Bangkok's Rama VI area.
"We will need a starting budget of between 10-20 million baht as we will also have to buy a machine to get useful extracts from marijuana," he said.
Assistant Professor Vichien Keeratinijaka, a lecturer at Kasetsart University's Faculty of Agriculture, said that initially Thailand might need to import marijuana from Canada for studies.
"We will need to adjust the species to ensure it can grow successfully in our local environment," he said.
"We may also set up a team to explore local marijuana strains. We have reports that they are found in various northeastern provinces, including Sakon Nakhon," he said.
STORY: The Nation


Are you considering a medical procedure abroad? With Thaiger Medical you can research hospitals and doctors, choose a destination in Thailand or abroad, and book an appointment today.
Chinese, Taiwanese and Singaporeans dominate Asia's cruise market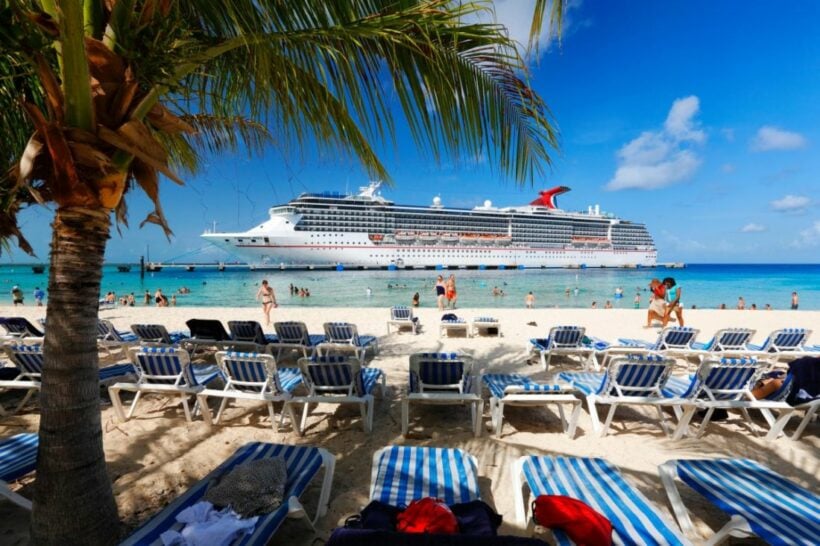 Chinese travellers continue to dominate Asia's passenger cruise market, but Taiwanese and Singaporeans aren't far behind. This according to the 2018 Asia Cruise Industry Ocean Source Market Report.
Commissioned by the Cruise Lines International Association, the report looks at the growth, demographics and trends of the top source markets in Asia.
While China continues to dominate the passenger share of Asia, cruise passengers from Taiwan and Singapore have been steadily growing in numbers. Multiple source markets, many of which registered double-digit growths in 2018, contributed to Asia's record-breaking 4.24 million ocean-going cruise passengers. Asia is the third largest cruise region after North America and Europe.
Asian cruise passengers have an estimated average age of 45.4 years, lower than the global average of 47 years. Only three markets show real divergence: India, a young 37-year average; Indonesia a 39-year average and Japan an older 57 years.
Asian cruise passengers predominantly sail in Asia with more than 50% (2,194,000) cruising in Mainland China, Hong Kong and Taiwan. Almost 40% (1,694,000) cruise in the rest of Asia.
Outside of Asia, the Mediterranean, Caribbean/South America, Baltics/Northern Europe, and Alaska were popular choices, in that order.
Shorter sailings remain the dominant choice of Asians, 89% of whom are sailing four to six nights with an average duration of 4.9 days.
SOURCE: TTR Weekly
Banyan Tree Samui goes 'retro' with the new Tuk-Tuk Bar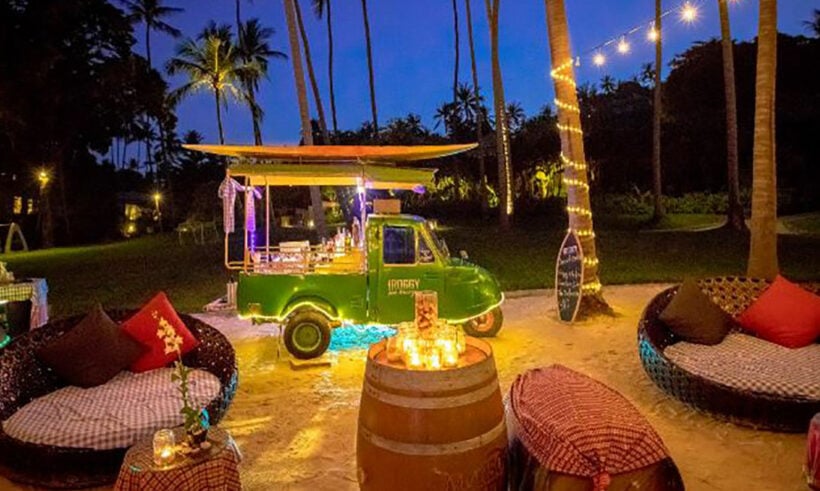 Banyan Tree Samui resort has opened what might be the quirkiest if not the cutest bar in Thailand,  a cocktail caravan remodelled from a classic 1960s tuk-tuk.
The MP4 Midget is virtually unseen on the streets of Thailand these days. But once upon a time, the "frogs", as they were commonly nicknamed, were everywhere. Thousands of these 12 HP 350cc three-wheelers were manufactured by Japan's Daihatsu company and exported to Thailand starting in 1959 to form a fleet of taxis nationwide.
This particular frog was discovered last year in the southern Thai port town of Trang by Banyan Tree Samui's head chef Rainer Roersch, who says he sensed immediately that a novelty tuk-tuk would make for an ideal art installation on the Koh Samui beachfront.
Revived from retirement, and now dubbed the Froggy Sea Breeze Beach Bar, the emerald-green van today serves up cocktails, beers and spirits to Banyan Tree guests and non-guests alike in a quiet cove in the southeast of the island between the popular beaches of Chaweng and Lamai.
The Froggy Sea Breeze Beach bar is open from 5pm till 11pm every evening. Highly recommended is the sweet n' sour Froggy Melon, garnished in mint leaves, or The Botanical, a gin and absinthe-infused cocktail guaranteed to kick-start any engine.
Tour Banyan Tree Samui HERE.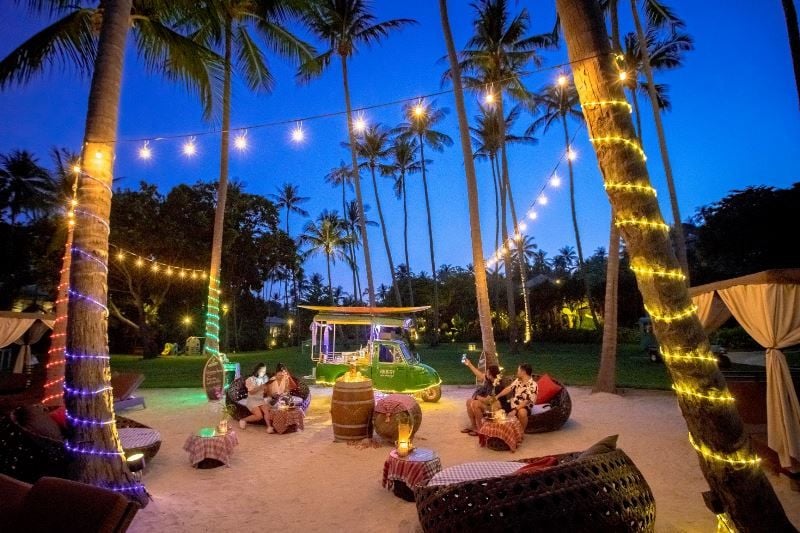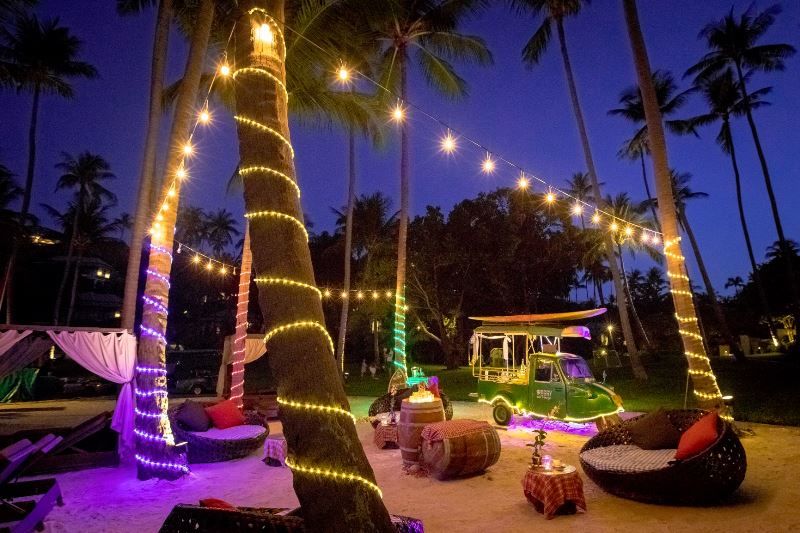 Thailand to see rise in tourists as fallout continues in the US-China trade spat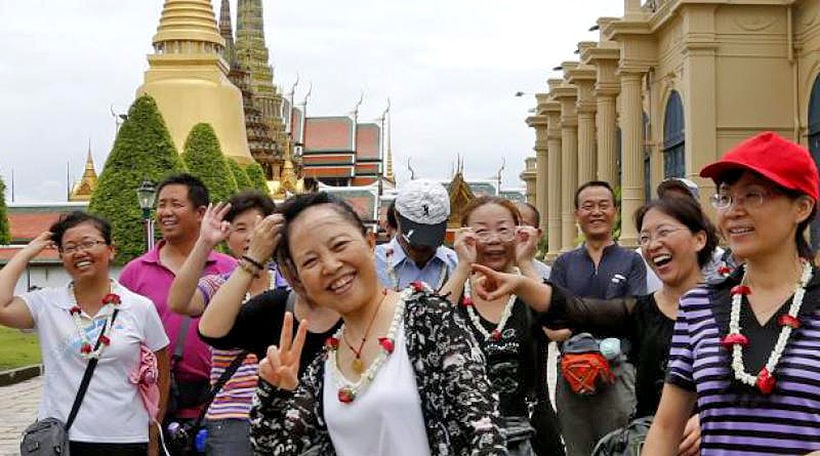 Thailand may end up being a beneficiary in the ongoing US-China trade spat as mainland Chinese tourists will decide to travel closer to home or could even find it difficult to gain entry into the US.
The Tourism Authority of Thailand is monitoring the situation to see if Beijing blocks Chinese tourists from making trips to the US. The restriction could even come from the US side as the trade wars escalate.
It is expected that TAT offices in Kunming, Guangzhou, Shanghai, Chengdu and Beijing will actively promote Thai tourism whilst Beijing and Washington keep rolling out new sanctions.
TAT Governor Yuthasak Supasorn commented about anecdotal evidence from TAT branches suggesting the trade disputes is keeping Chinese travellers from planning trips outside of Asia.
"These factors may slow down decision-making for overseas trips and tourism spending. The ultimate goal is to attract visitors from China to engage in tourism events in Thailand to boost the tourism sector as a whole," he was quoted saying in the Bangkok Post.
Despite potential competition from other Asian rivals, Thailand is still the most popular choice for many Chinese travellers. In 2018, around 10.5 million visited Thailand and industry analysts are expecting the numbers to balloon further this year, especially if the trade war keeps stumbling along.
At this stage, China is yet to announce if it will prohibit its residents to travel to the United States just like it did when it had tensions with Japan and South Korea.
SOURCE: Business Times