Thai Airways to waive exchange fees for more routes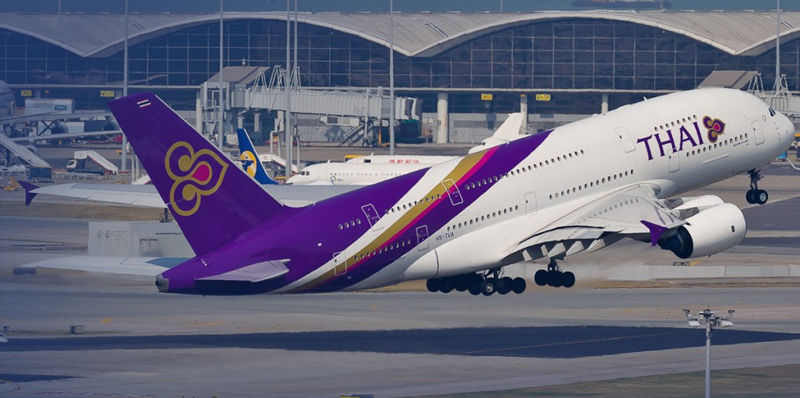 Thai Airways International announced today that it will waive charges for flight swaps for even more passengers going to countries and territories affected by the coronavirus (COVID-19).
The policy now extends to the following routes:
Return trip: Bangkok-Japan, -South Korea, -Taiwan, -Singapore
Exchange fees will be waived for THAI or THAI Smile code-share tickets issued on or before February 18 for travel between February 18 and April 30 from Bangkok to Tokyo, Osaka, Fukuoka, Nagoya, Sapporo, Sendai, Seoul, Pusan, Taipei, Kaohsiung or Singapore
Return trip, Bangkok-China, -Hong Kong
THAI tickets for Bangkok to Beijing, Shanghai, Guangzhou, Xiamen, Kunming or Chengdu; THAI Smile code-share tickets for Bangkok to Chongqing, Changsha or Zhengzhou, Shenzhen Airlines code-share tickets for Bangkok-Shenzhen or Phuket-Shenzhen; also THAI Smile tickets from Bangkok or Phuket to Hong Kong issued on or before January 28 for flights between January 24 and April 30 will have their swap fees waived.
Roundtrip flights Bangkok-Italy
THAI tickets issued on or before February 25 for travel between February 25 and April 30 for Bangkok-Rome or Bangkok-Milan
Passengers can change tickets or reroute before the specified flight date or for as long as the ticket is valid, or postpone their departure date, at any THAI sales office until September 30.
Find out more at thaiairways.com or the THAI Contact Centre, 02 356 1111.
SOURCE: Thailand Today
Keep in contact with The Thaiger by following our
Facebook page
.
Fruit exporters urge Thai growers to maintain sanitary standards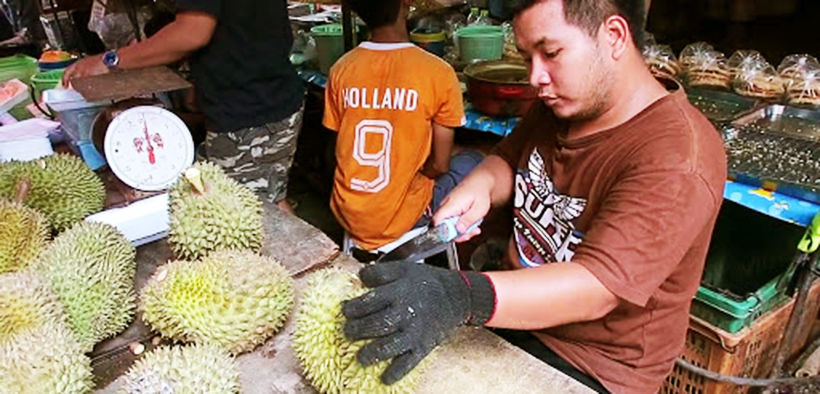 "Despite the Covid-19 crisis having a large negative impact on the economy, exports of fresh fruit from Thailand are still operational as demand from China continues, fruit exporters have urged Thai growers to ensure higher sanitary standards to protect the industry from the effects of the pandemic."
This from the president of Thai Fresh Fruit Traders and Exporters Association, Paiboon Wongchotesathit.
To safeguard the export market, Paiboon urged exporters to apply high sanitary standards to ensure that the shipments are not tainted with the Covid-19 virus, especially fruit like durian, longan and mangosteen which are the main fruits that Thailand imports. He also asks exporters to make sure that workers wear face masks and to supply hand gel for food pickers and packers so their hands are frequently cleansed.
"If the workers are infected and transmit the virus to customers through droplets on products, the whole export industry will be ruined."
On a positive note, according to Paiboon, currently, durian prices range from 145 to 150 baht per kilogram, higher than last year's rate of 130 to 135 baht per kilogram and given the fruit's popularity in China, the number of exporters have risen to 1,000 business operators from 300 (3 years ago).
"Fruit exports, especially durian, will be able to achieve growth this year because Chinese consumers are likely to cut back on travel and focus on import and export."
SOURCE: Bangkok Post
Keep in contact with The Thaiger by following our
Facebook page
.
14 million Thai's crash online registration for 5,000 baht cash handout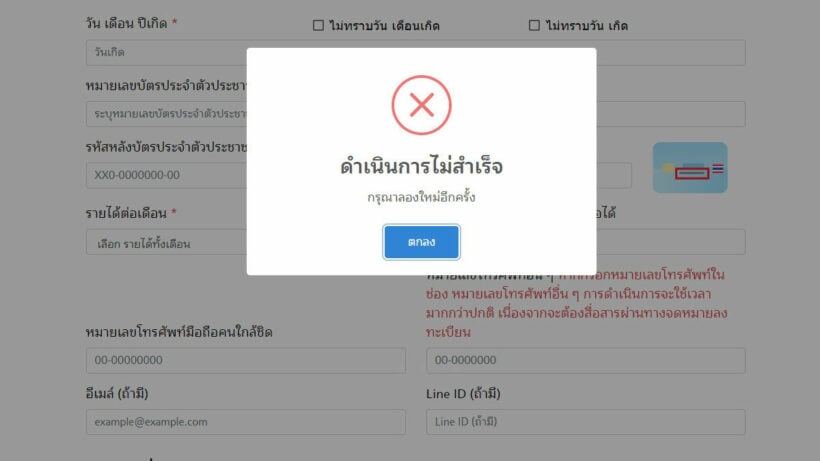 It is estimated that 14 million Thai citizens have registered for the government's measure for a 'cash hand out,' crashing the website entirely. The number is 4 times grater than the government's initial predictions.
The director-general of the Fiscal Policy Office, Lavaron Sangsnit, says…
"On Sunday as of 11.30 am, the number of people who had registered reached 14 million on www.เราไม่ทิ้งกัน.com (we do not leave anyone behind). The program had opened on Saturday evening for online registration but the website crashed soon after opening due to the huge traffic."
"The website will remain open for registration and will not be closed down, so people should not rush to register"
"He assured that everyone affected by the Covid-19 pandemic and business shutdowns that they will get cash handouts. Employers and farmers would not be eligible as there are other relief measures designed to support them. Workers covered by the Social Security Fund are not eligible as they can get unemployment benefits from the fund."
"The system will screen eligible persons within seven days."
The Finance Ministry has guaranteed that every unemployed Thai worker, freelancer and part time employees will receive 5,000 baht every month for three months. Initially, the Finance Ministry had estimated that three million people would be eligible and proposed a budget of 45 billion baht. But due to the unpredicted rise in numbers the Finance Ministry plans to borrow at least 200 billion baht.
SOURCE: The Nation
Keep in contact with The Thaiger by following our
Facebook page
.
Minister: Don't worry about energy supply while working from home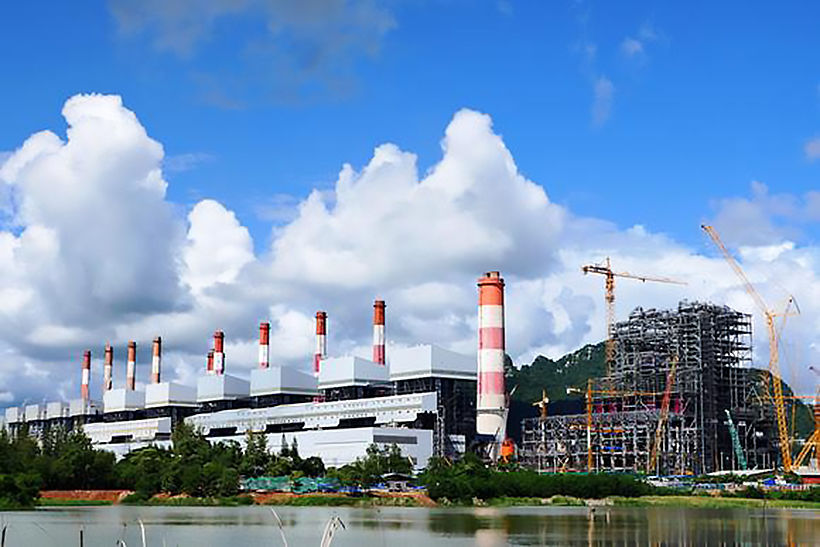 Energy Minister Sonthirat Sonthijirawong reassured the public on Saturday that even though many are now working from home to promote social distancing and stem the spread of the Covid-19 coronavirus, his ministry will ensure an adequate electricity supply.
"I have ordered all related agencies, especially the Electricity Generating Authority of Thailand, to monitor power usage closely and evaluate the situation on a daily basis as people tend to use more electricity during the peak of the hot season (March-April).
"There should be enough power for everyone despite the government's recommendation to work from home, as we have increased generating capacity by over 30% at power plants nationwide."
Sonthirat says that although power consumption will shoot up among residential users, usage among businesses will fall, as many businesses venues such as department stores, restaurants, and entertainment venues, schools and universities, have been ordered shut down until April 30.
"Plus, companies that let their employees work from home will save on power bill too."
Sonthirat says that in the first three weeks of March, oil consumption in Thailand fell by 8% compared to February.
"The trend should continue to go down as the government has postponed the Songkran holidays, which usually cause oil consumption to spike in April We estimate that oil consumption in 2020 could shrink by 20%."
A spokesman says the Ministry of Energy will still prepare for increased power usage in the coming months, by postponing maintenance of power plants to make sure they can all run at full capacity when necessary.
SOURCE: The Nation
Keep in contact with The Thaiger by following our
Facebook page
.