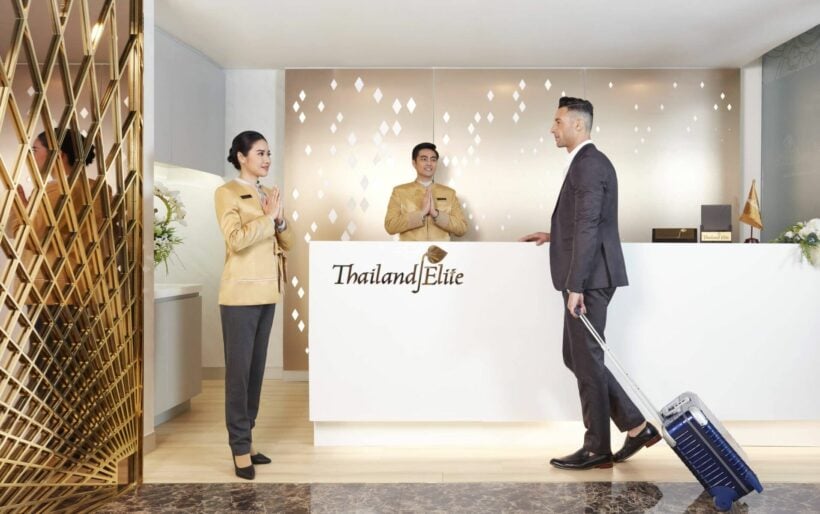 If you have never heard of a Thailand Elite Visa, you might be wondering what one is? If you've heard of a Thailand elite visa, you may also wonder why you should get one instead of a conventional visa?
The Thailand Elite Visa is attractive because it is a long-term visa that allows visitors to stay in Thailand for extended periods of time without having to leave the country. This makes it great for those who want to make Thailand their second home, such as retirees or businesspeople.
There are a variety of Thailand Elite Visas available, with validity durations ranging from 5 to 20 years.
How does it work?
When you enter Thailand after applying for and receiving your Thailand Elite Visa, you will be awarded one stamp in your passport, which you can renew within the country (There is no need for you to leave Thailand). Elite visa holders are allowed to stay in the nation for the duration of their visa, but if they do not exit after one year, they must obtain a new stamp at immigration.
Advantages of Thailand Elite Visa:
Obtaining a Thailand Elite Visa is more than just a visa; it also entails becoming a member of an exclusive club that offers not only privileged entry to Thailand but also a variety of perks and benefits. On arrival and departure, VIP greetings and escorts by Elite Personal Assistants, quicker immigration and passport control processing, hospital check-ups, investment choices, and even retail discounts are all available.
Other benefits include; A multiple entry residence permit with no minimum stay requirements, Attractive tax regime, Investment opportunities, Assistance in opening Thai bank account and Exclusive lounges.
Types of Thailand Elite Visa:
In total there are 7 different types of Thailand Elite Visas to choose from:
Elite Easy Access,

Elite Privilege Access

Elite Superiority Extension

Elite Ultimate Privilege

Elite Family Excursion

Elite Family Alternative

Elite Family Premium
Each Package has differing terms, conditions and benefits. To find out more the different types of Elite Visas available – Click here!
Top 3 most popular Thailand Elite Visas:
Elite Easy Access
Elite Easy Access Membership benefits include Elite Personal Assistants who will greet you at the plane's door. They will escort and guide you through the airport, assisting you with all procedures and immigration processes.
Membership Validity:

5 Years

Membership Fee:

600,000 THB (VAT Included)

Membership Upgrade:

Elite Access can be upgraded to ultimate Privilege for 1.5 Million THB (excludingVAT) or Superiority Extension for 400,000 THB (excludingVAT)

Condition:

Non-transferable/Non-refundable
Elite Privilege Access
The Elite Privilege Access membership is tailor-made for those who truly enjoy Thailand. It offers access to some of the world's most spectacular natural attractions and destinations, as well as graceful, Thai hospitality.
Membership Validity:

10 Years

Additional Membership Validity:

Valid for a period equal to the remaining term of the core member

Membership Fee:

1,000,000 THB (VAT included)

Additional Membership Fee:

800,000 THB / Each (VAT Included)

Condition:

Non-transferable/Non-refundable
Elite Superiority Extension
We will be able to assist you in making the best decisions and obtaining the appropriate documents if you become a member, so you won't have to worry about the legal morass that may sometimes accompany such a momentous step. One of the benefits of membership is advice and assistance when dealing with government agencies, particularly when dealing with the immigration department and its many formalities.
Membership Validity:

20 Years

Membership Fee:

1 Million THB (VAT Included)

Condition:

Non-transferable/Non-refundable
Some packages include benefits such as:
Privilege Entry visa:

Renewable five-year multiple entry visa with extendable one-year length of stay per each entry

Government Concierges & Facilitation:

Immigration service, 90 day report, expedite and assist in opening bank accounts, business networking

Other Benefits:

Special discounts at kind power duty free branches, golf courses, spas, hospitals, hotels, dining establishments, leading department stores and shopping malls
If you are interested in making Thailand your second home and want to find out more or apply now – Click here!